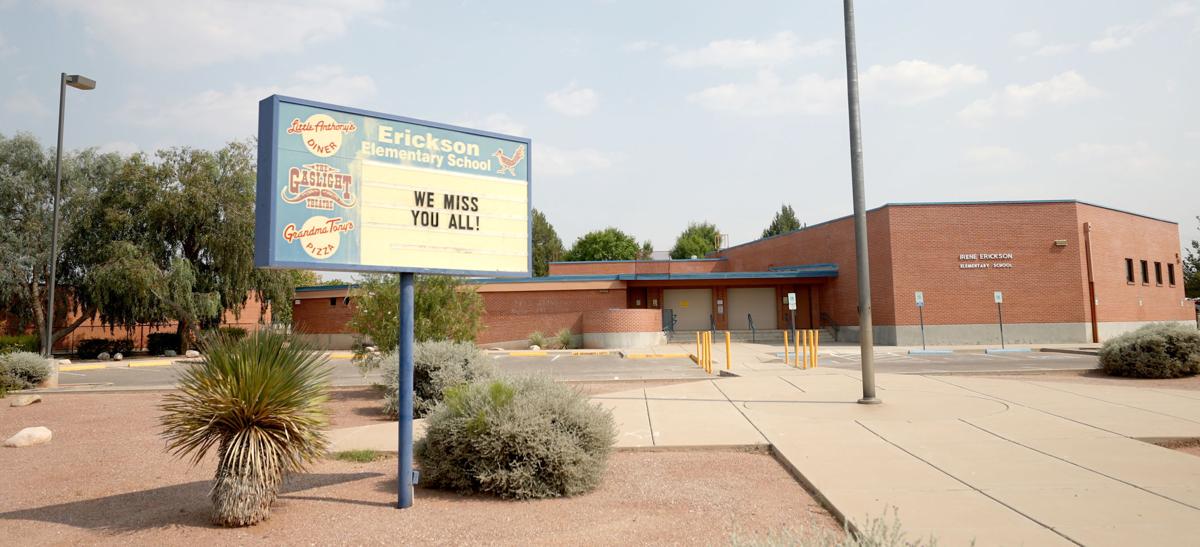 TUSD has shut down its second school and two special education classes on another campus after two people — one child and one staffer — tested positive for COVID-19. 
Erickson Elementary, at 6750 E. Stella Road on Tucson's southeast side closed it's doors on Tuesday, August 25, until Sept. 7, after a student in the KIDCO program housed at the school tested positive for COVID-19.
The Pima County Health Department recommended the school close for a 14-day quarantine period "out of an abundance of caution," said spokeswoman Karla Escamilla. 
The students attending Erickson's on-site care will go to remote learning during the quarantine period.
Two special education classrooms at Rincon High, which shares a campus with University High at 421 N. Arcadia Ave., also closed after a staff member tested positive for COVID-19, potentially exposing students in both classrooms.
The district does not know how many students and staff were potentially exposed to the virus, but seven TUSD students at Erickson were using an on-site care space. The district doesn't know how many kids were in the KIDCO program at the school.
The two special education classes at Rincon had a combined 20 students. The two high schools remain open.
TUSD, which has been conducting remote learning for all of its students since Aug. 10, will list school closures due to coronavirus at tusd1.org/COVID-19.
While there have been single cases in other Tucson schools, districts are not required to report coronavirus cases unless there is an outbreak. 
An outbreak is defined as two or more cases at a school facility within 14 days that are not epidemiologically related, meaning there is no homebound contact. The cases are either linked from contact at the school or there is no known link.
Tucson's largest school district shut down Tolson Elementary School, at 1000 S. Greasewood, on Aug. 18 after two staff members tested positive for COVID-19.
They had been working in close proximity to six other staff. All eight people, none who are teachers, went into quarantine while working from home for 14 days. No children had been on campus at the time.
The closures come after Arizona schools were required by Gov. Doug Ducey to provide on-site care for at-risk students. That service began Monday, Aug. 17. 
Nearly 600 students showed up to TUSD campuses in the first week, less than a quarter of what the district prioritized for in-person services. The district said they were opening space this week for more students who needed a place to go during the day.
Across Tucson's nine major school districts, more than 1,500 students showed up for on-site supervision last week. The Pima County School Superintendent's Office also collected numbers from a combined 43 districts and charter schools, which were expecting nearly 5,000 children collectively, but instead almost 1,500 students came in person.
At the same time, a number of Tucson-area schools, both public and private, have resumed traditional in-person learning.
---
"Mustang Stampede"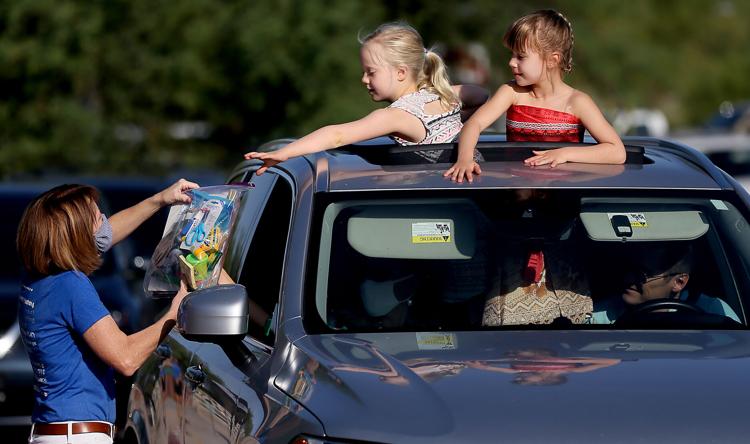 First Day of School, John B. Wright Elementary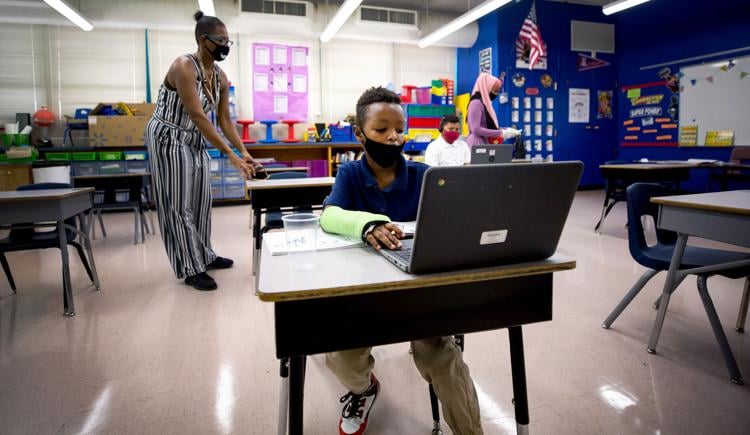 "Mustang Stampede"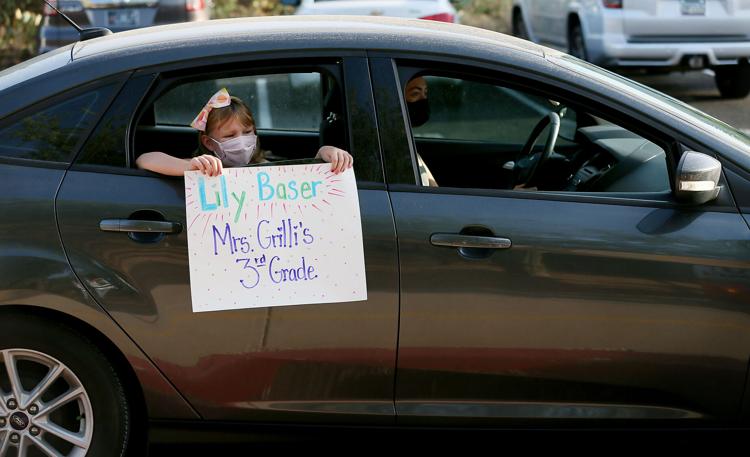 "Mustang Stampede"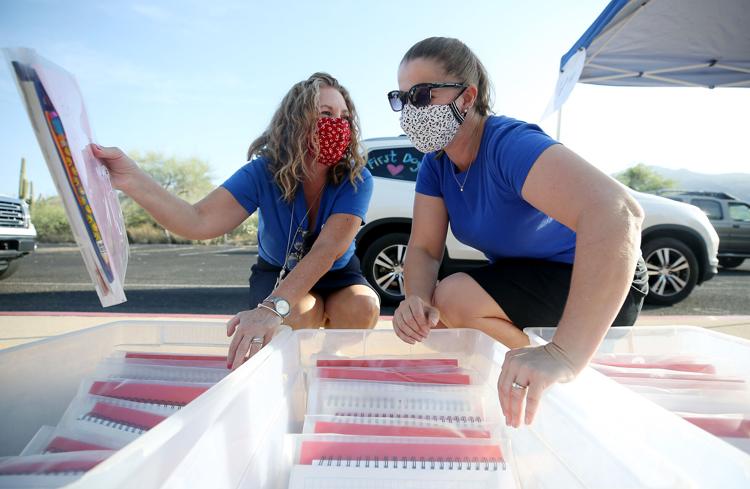 "Mustang Stampede"
"Mustang Stampede"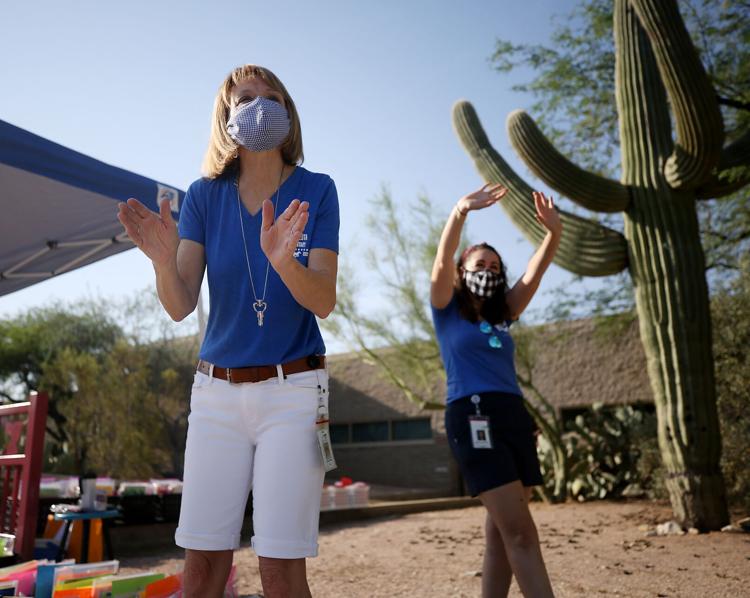 "Mustang Stampede"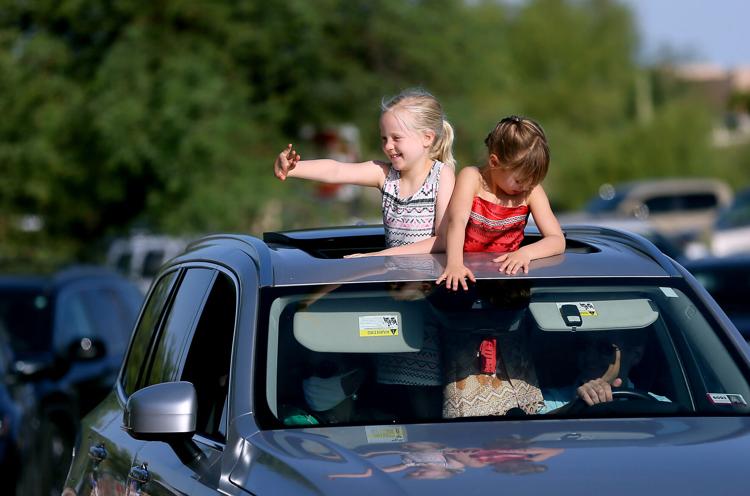 "Mustang Stampede"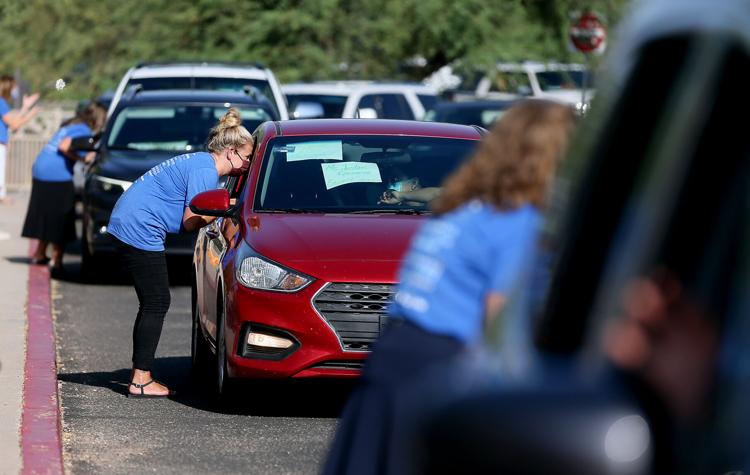 "Mustang Stampede"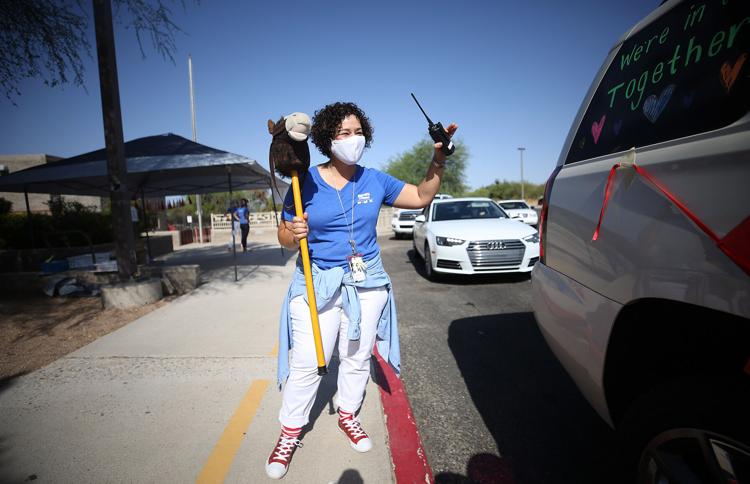 First Day of School, John B. Wright Elementary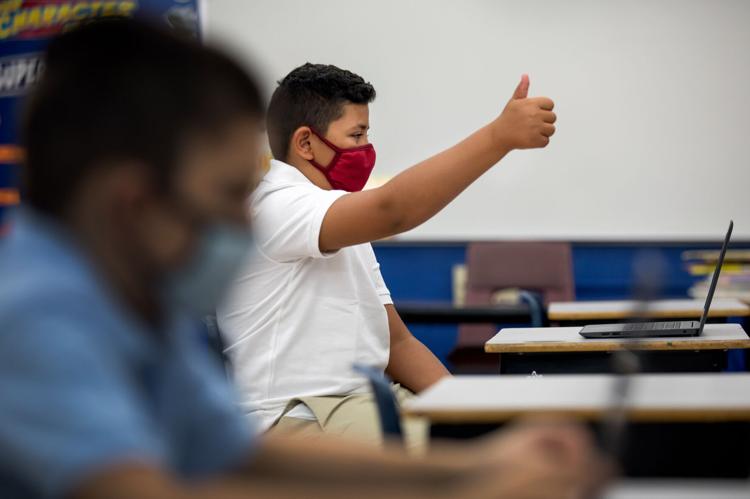 First Day of School, John B. Wright Elementary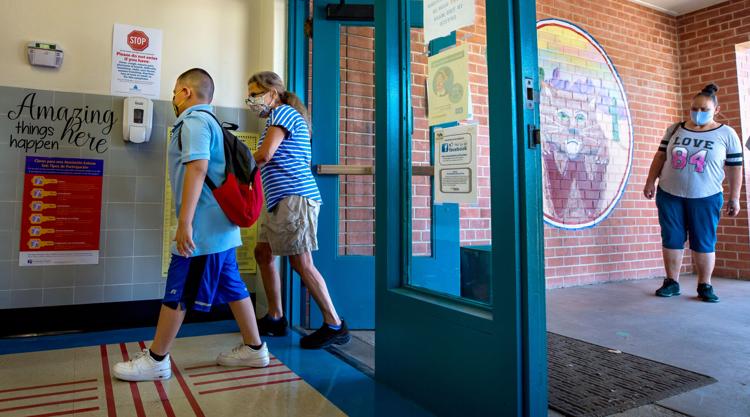 First Day of School, John B. Wright Elementary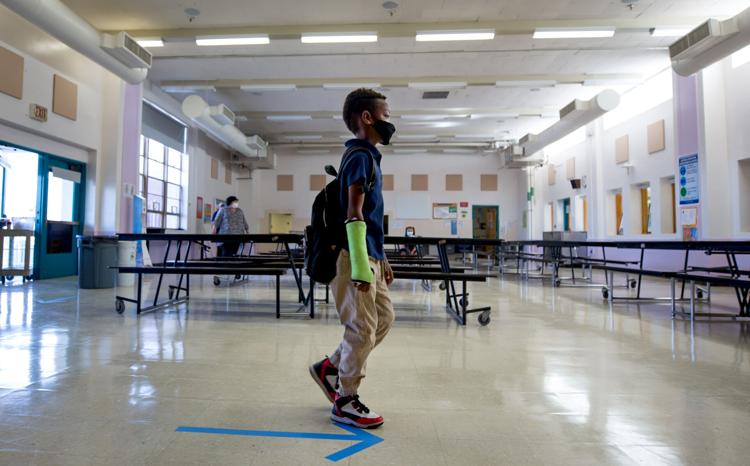 Concerned about COVID-19?
Sign up now to get the most recent coronavirus headlines and other important local and national news sent to your email inbox daily.