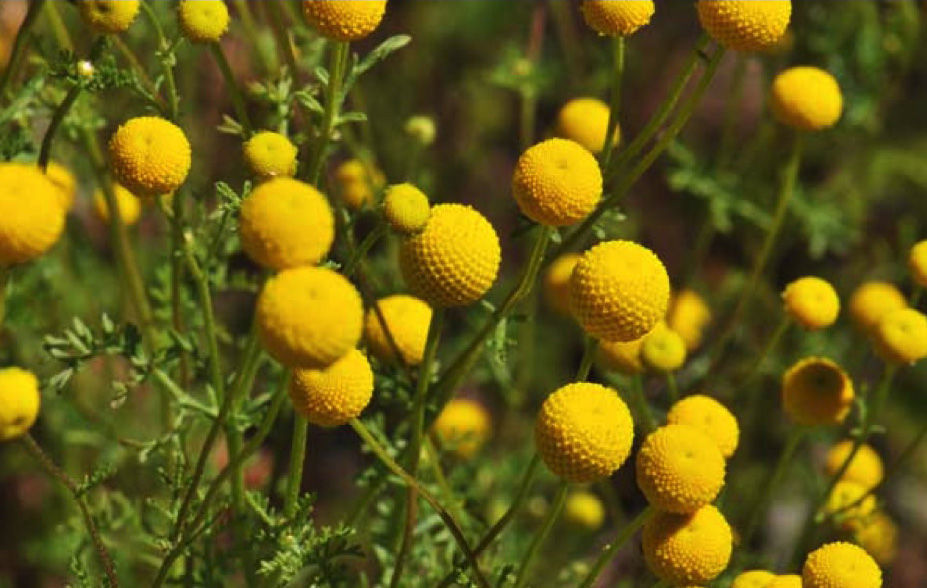 The Arizona Native Plant Society has joined forces with Pima County to fight the latest stinky invader from the Phoenix area.
Stinknet is an invasive weed from South Africa that has overtaken wide swaths of Maricopa County.
It first popped up in Tucson in 2015, and plant experts here have been trying to keep it in check ever since.
"At this point, it's not out of control," said Jessie Byrd, the local chapter president for the native plant society.
To keep it that way, the group is working with several county departments to rip out and spray stinknet where it has turned up so far.
Society members are also hosting field identification workshops to teach people how to recognize the weed at the site of Tucson's first confirmed sighting: a trash-strewn dirt lot at the northwest corner of Prince Road and I-10.
"Where we're standing is stinknet ground zero in Tucson," said John Scheuring, the plant society's state conservation chair, during a recent visit to the site.
"This whole lot is kind of a hot mess," Byrd added as she pointed out clumps of buffelgrass and other invasive plants.
The local stinknet outbreak doesn't look like much at the moment. The plants are patchy and only an inch or two high, resembling the green leafy tops you might find on carrots.
But left unchecked, the weeds will grow about 2 feet in the coming weeks, then bloom with hundreds of dimpled, bright yellow spheres smaller than a marble.
That's where stinknet gets its far more attractive nickname: globe chamomile. "It's gorgeous," Scheuring grudgingly admitted.
Stinknet germinates continuously from November through April and produces an enormous crop of seeds, making it quick to spread and hard to kill. Scheuring said you can "hoe it out" or spray it with herbicide, only to have it sprout back up three weeks later.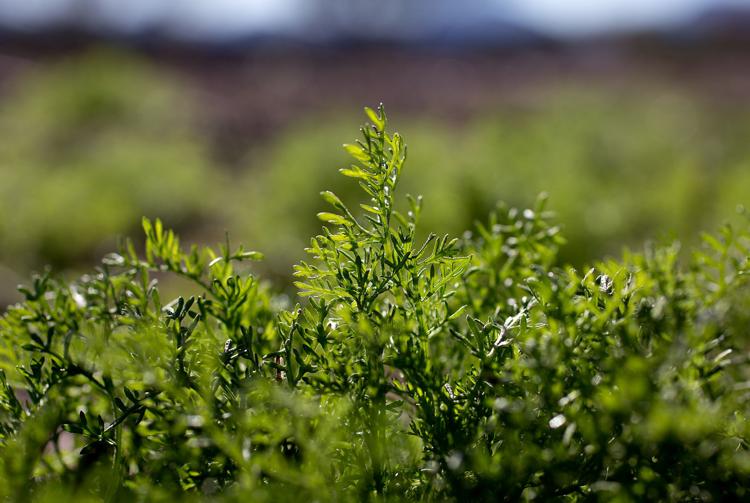 "It's like zombies. It just keeps coming back," he said.
Turned loose in the open desert, the weed could out compete and eventually replace native plants.
"It will choke out our landscapes," Scheuring said.
Stinknet is also an irritant and an allergen, causing everything from skin rashes to breathing problems in people who are susceptible to such things.
The war on stinknet will enter a new, more aggressive phase early next year, when the plant is added to Arizona Department of Agriculture's official list of noxious weeds, Scheuring said.
He and others have been trying to get stinknet on that list since 2007.
The weed first showed up in Maricopa County in the 1990s, and by 2005 it had infested the Cave Creek Ranger Station and other parts of the Tonto National Forest.
The Ben Avery shooting range at the northern edge of Phoenix saw arguably the worst outbreak. There, the bloom perfectly coincided with the Arizona Game and Fish Department's annual Outdoor Expo, which attracted thousands of visitors who unknowingly carried stinknet seeds home with them.
Still the weed went untreated, Scheuring said.
"People in Phoenix had no idea. They were selling it in farmers markets" as a special kind of chamomile tea, he said.
From there, it spread outward along I-10 and I-17, its tiny seeds most likely carried on the tires and fenders of vehicles. After wet winters in 2016 and 2018, a carpet of yellow blossoms filled empty lots and embankments in central Phoenix and crept south down the interstate to Casa Grande.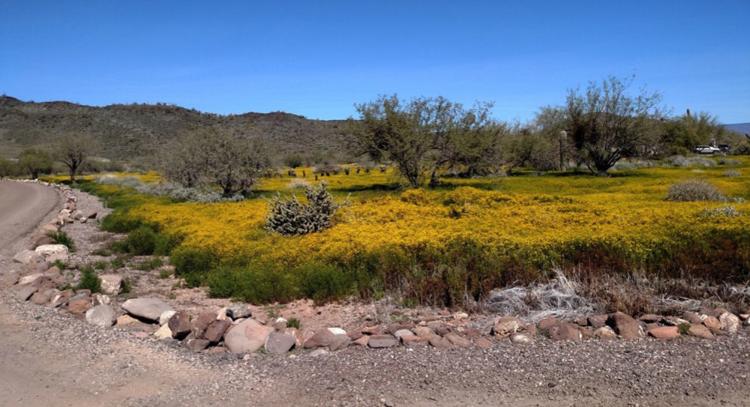 San Diego County and Riverside County in California have also seen major — but likely separate — outbreaks. At this point, Byrd said, Phoenix is probably a lost cause, but the Old Pueblo can still be saved.
Though patches of stinknet have turned up along the Chuck Huckelberry bike loop from Ruthrauff Road to the University of Arizona's farm at Campbell and Roger, efforts to dig it out and treat it with chemicals seem to be working so far.
"We want to be proactive so that this doesn't become yet another invasive weed taking over Tucson," said Byrd, who also manages Pima County's native plant nursery near River Road and Camino De La Tierra.
The native plant society's first two stinknet identification workshops on Dec. 12 drew about 45 people, most of them county road and park maintenance workers who are on the front lines of the fight against the weed.
Two more workshops were held on Thursday.
Scheuring said additional ID sessions are planned for early next year, just as some of the stinknet near Prince and I-10 is starting to bloom.
Contact reporter Henry Brean at hbrean@tucson.com or 520-573 4283. On Twitter: @RefriedBrean