Get ready to feel the Tucson holiday cheer this weekend as the neighborhood of Winterhaven kicks off their 69th annual Festival of Lights. 
This midtown event is a must-do if you're new to town or just want to feel some yuletide magic. And because we want you to have a wonderful time ohhh-ing and ahhh-ing at some twinkle lights, here's a list of everything we think you should know about this beloved Tucson tradition before heading out and experiencing it for yourself.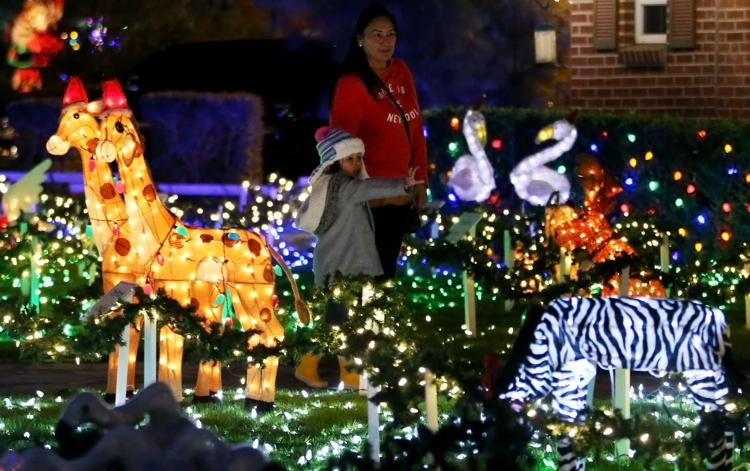 What's the Winterhaven Festival of Lights?
Each year folks, from the midtown Winterhaven neighborhood decorates their homes with bright lights and elaborate holiday displays for the whole city to enjoy.
The event was started in 1949 by Winterhaven's original developer, C.B. Richards, after he visited some similar neighborhood light displays in Beverly Hills, Cali. In fact, the whole neighborhood was designed in hopes of one day being able to host a big holiday festival like the one we see today. Read more about the Winterhaven neighborhood here.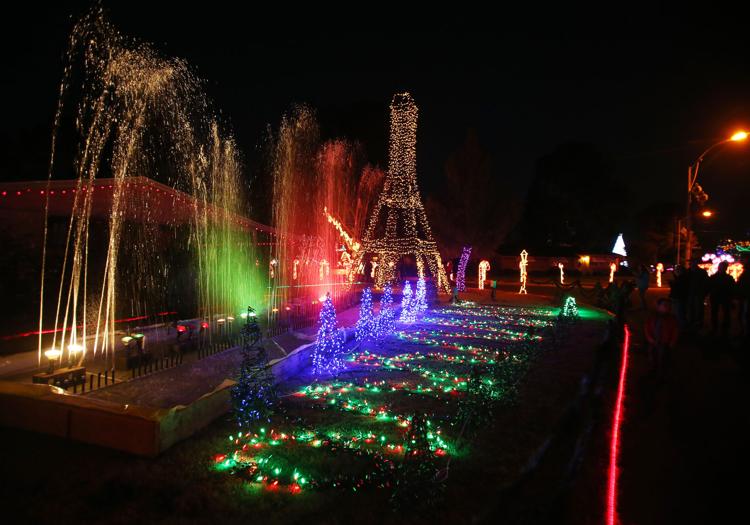 From Saturday Dec. 8, to the day after Christmas, visitors can stroll the streets of this holiday wonderland from 6-10 p.m.  
Just be sure to wear some comfortable shoes — this is a park-and-walk-in kind of deal with the exception of Dec. 26, when it's drive-thru night. 
Strollers are okay to bring into the event. Dogs are also allowed but they must be on a leash and owners should bring baggies just in case. Biking around Winterhaven is discouraged due to the large number of people walking during the festival.
While there is no designated place to park outside Winterhaven, there are a number of businesses nearby that offer paid parking. You can also try to park in some of the surrounding neighborhoods or along Tucson Boulevard and Prince Road.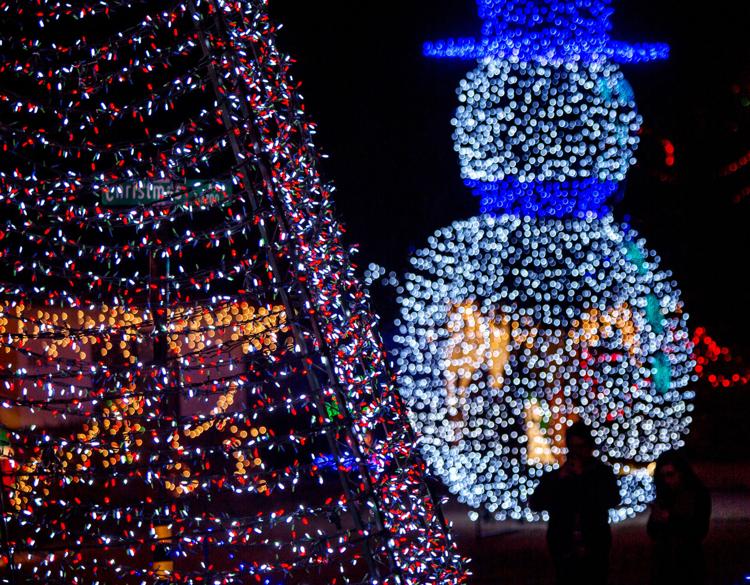 What if I'm not seeing the neighborhood by foot? 
See the lights on the move by taking advantage of some of Winterhaven's mobile tours, including hayrides, party bikes and a trolly limo ride. These tours typically fill up fast, so the sooner you reserve your spot the better.  
If you're panning to visit during drive-thru night on Dec. 26, avoid going through the main entrance at Country Club and Fort Lowell as it often gets congested. Instead, try entering Winterhaven on Prince Road and Treat Avenue, or any of the other side streets. 
I keep seeing photos of snow falling in Winterhaven. Plz explain!
Don't panic, Tucson is not experiencing a strange blizzard. Every year a home between Fox Avenue and Kleindale Road sets up a Frozen-inspired snow machine for everyone to enjoy and play in. Only the snow is not snow at all, it's soap bubbles.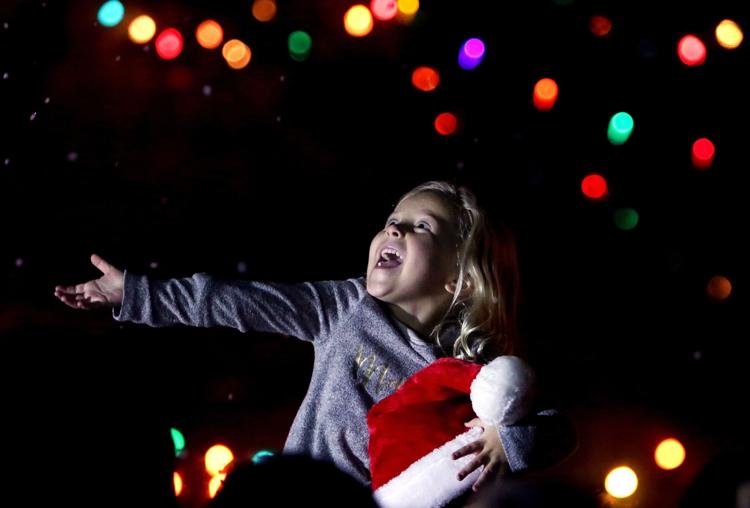 Where can I bring in my food donation?
Be on the lookout for the donation stations, located at the entrances into the neighborhood. You can also pick up a map to Winterhaven at these stations in exchange for a donation.
Some of the most-needed items this year include cereal, canned soup, canned meat, canned tomato products, canned vegetables, and canned fruit.
Donation boxes will also be available for people to drop off food 24 hours a day during the festival. 
What's the deal with those signs on the lawns?
The Winterhaven neighbors win awards for decorating their homes for the festival. Categories include everything from "Best Door" to "Best UofA Spirit." 
Find the list of last year's winners here.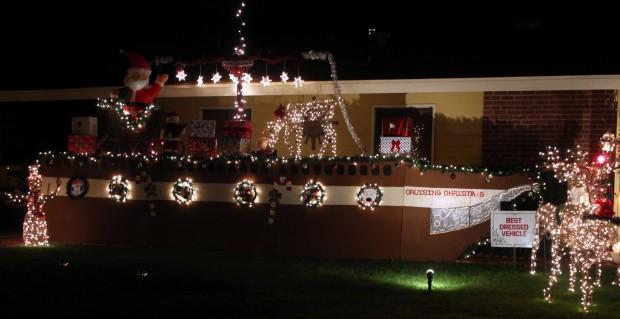 Also, I keep hearing about a tree that makes wishes? Halp!
You can find the wishing tree on Christmas Avenue. It's a place where people write notes filled with hopes and well-wishes and chain them all up to a large tree in front of the Baker's residence.
Read more about the wishing tree here.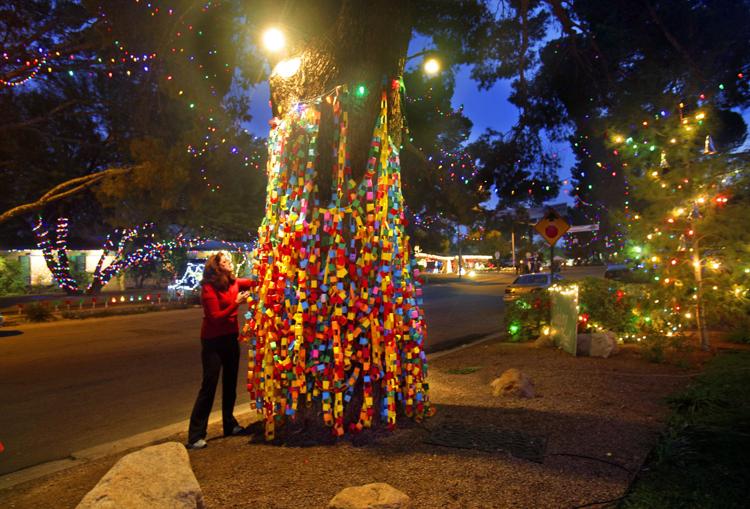 Have a fun time out there!