In his record store on South Stone Avenue, Giulianno Ramirez wants to capture the "spirit of classic music and classic Tucson."
Ramirez has been a vinyl record collector since he was a teen and decided to turn his passion into a career. 
The 28-year-old Tucson transplant opened Studio G Vinyl Records August 18, selling new and used vinyl in all genres from classical to heavy metal.
"I was like any 20-something not knowing what I wanted to do, but I knew I wanted to work for myself," Ramirez said. "I'm not talented enough to write music, but I've always been good at numbers so I thought having a store would be a good idea and vinyl is popular again and I wanted to be a part of that culture."
The store's location, just south of downtown, is a growing part of town, Ramirez said, adding that many people who reside there have a desire for vinyl records.
"I've been pleasantly surprised that I don't get a lot of the UA or Fourth Ave. crowds," Ramirez said. "I find it's more career oriented professionals — people who were looking at records in high school. I feel like I'm a nostalgic trip for them."
Ramirez estimates he has about 16,000 records on hand, and is always on the lookout for more. He also buys and does trade with customers who want to sell their records or stereo equipment such as turntables, amplifiers or speakers.
So far, the biggest selling genres have been pop, rock and jazz. 
"A lot of people come in for jazz," Ramirez said. "People are listening to jazz from the 30s to 80s. The new stuff isn't really creating a new audience, so the demand for it on vinyl is huge...When someone is looking for Miles Davis, they want it in its original format to listen to it how it was meant to be heard."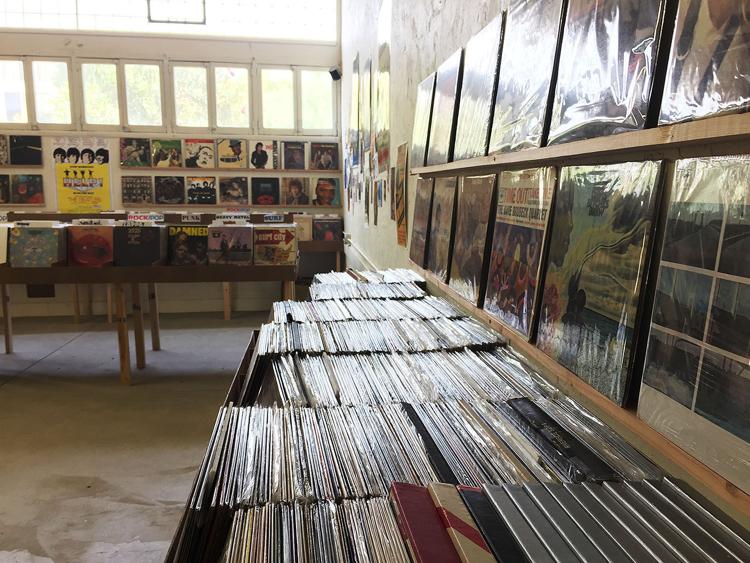 Ramirez keeps his price points pretty low — 95 percent of his inventory is under $15. There's also a clearance section where the records go for 99 cents.
In the near future, Studio G will dedicate Fridays and Saturdays to local DJs or musicians who want to play and showcase their talents at the store. 
So far, it's just Ramirez working at the record store, seven days a week. But, it's his passion for music that keeps him going and excited to get up for work every day.
"I believe that anybody can do anything in life if you really put your heart into it and are logical about it," Ramirez said. "I'm doing ok and the reason is I've chosen to pursue something I really want...If you really want to excel, you have to pursue your passion. If your heart isn't 100 percent in it, you're gonna find it hard to get up in the morning."
If you go
When: 11 a.m. to 8 p.m. Monday through Thursday; 10 a.m. to 10 p.m. Friday and Saturday; Noon to 6 p.m. Sunday