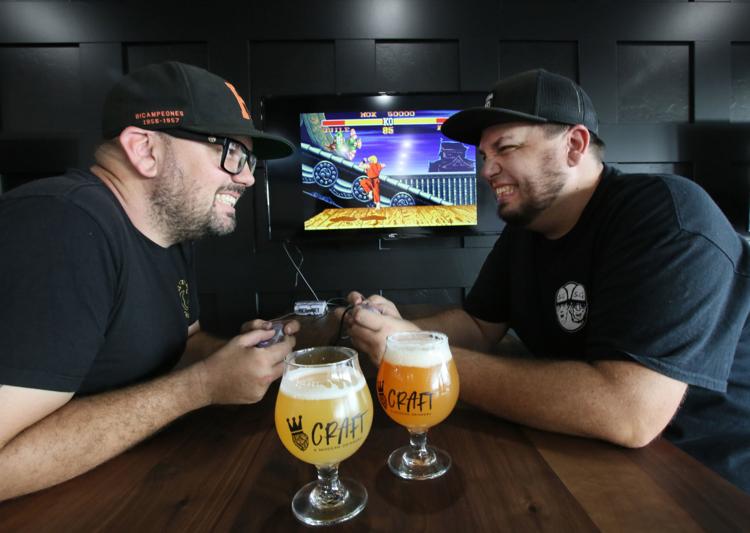 Roughly a month after opening their latest Serial Grillers restaurant, brothers Travis and William Miller on Friday, Nov. 2, will open their beer-centric Craft, A Modern Drinkery on East Speedway.
The taproom at 4603 E. Speedway will have 45 craft beers on tap and 200 in bottles or cans. Unlike the Millers' other ventures, there will be no restaurant element to Craft, located a mile or so from their flagship Serial Grillers location at 5737 E. Speedway. Travis Miller said they will invite food trucks to park in front of the 2,200-square-foot building that had been home to Terry and Zeke's, a bar/restaurant that closed a few years ago.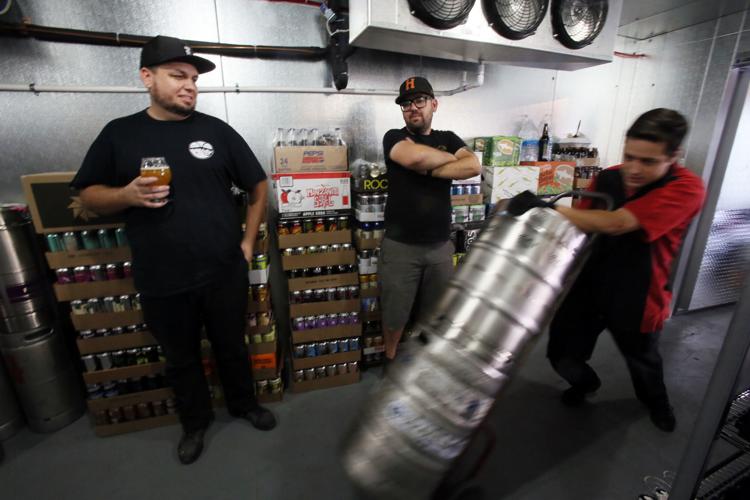 Craft was more than a year in the making and was expected to open last February. But a series of delays and hiccups pushed it back further and further.
Travis Miller said he and his brother shifted their focus to their newest Serial Grillers venture at 7585 S. Houghton Road at East Valencia Road. The restaurant opened Sept. 21 and is the third Serial Grillers restaurant since the brothers turned their popular cheesesteak and burgers food truck — with sandwiches named after Hollywood serial killer characters — into a brick-and-mortar restaurant.
Travis Miller said they plan to open two more restaurants — one off Interstate 10 and North Cortaro Farms Road in Marana and another downtown — by next summer. He would not say where the downtown restaurant will be located.
The brothers named Jared Yokota general manager of all the restaurants. He also holds a 10 percent ownership stake in Craft, Travis Miller said.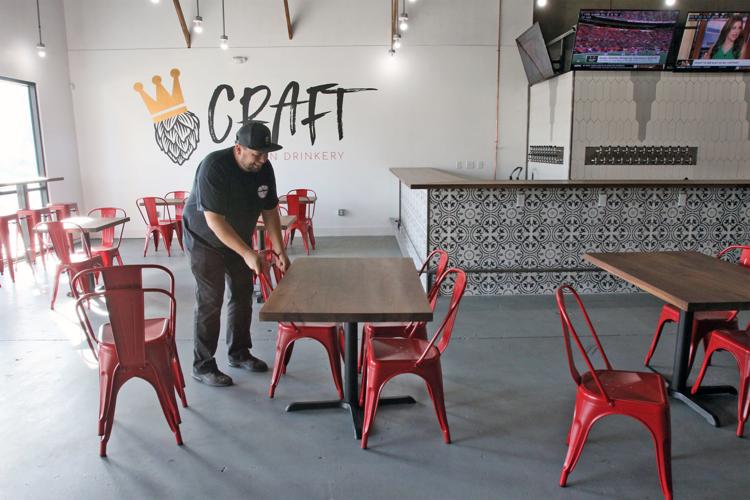 Craft joins a growing Tucson taproom market that saw the opening last summer of Casa Marana off Interstate 10 and North Cortaro Road. In late September, Caps and Corks opened at 3830 W. River Road at West Orange Grove Road.
In addition to its craft beer focus, the taproom has several game consoles set up with classic video games that customers can play while they drink.
Friday's grand opening is from noon to midnight and will feature beers from a quartet of Southern California breweries. Regular hours after Friday: 3 to 10 p.m. Mondays through Thursdays, noon to midnight Fridays and Saturdays and noon to 8 p.m. Sundays.
Contact reporter Cathalena E. Burch at cburch@tucson.com or 573-4642. On Twitter @Starburch