Five years ago, Sharon Kha knew her living situation needed to change.
She needed help because her Parkinson's disease was advancing. She was diagnosed in 2003 with the brain disorder that leads to shaking, stiffness and difficulty with walking, balance and coordination.
"I knew that I could no longer live alone, but I wasn't ready to move into assisted living," recalled Kha, 77.
"I needed someone to cook my evening meal and someone to live in my house who could respond if I fell," said the former broadcast journalist and retired associate vice president for University of Arizona Communications who also served as assistant to the UA president. She retired in 2005.
A friend mentioned Deb Knox, 76, a self-employed businesswoman who is a writing coach for those interested in writing memoirs and autobiographies. Knox moved from New England to Tucson 20 years ago. She wanted to downsize and sell her midtown condo to get out from under a mortgage.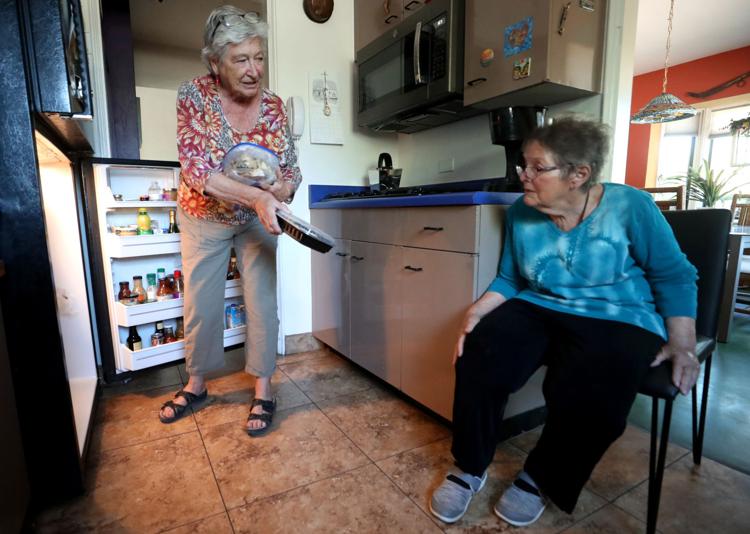 Kha and Knox talked on the phone about five times, and their personalities clicked, said Kha. The two found a connection and could provide what each other needed. Knox moved into Kha's spacious home in central Tucson where Kha has lived for 25 years.
Sharing their lives, responsibilities
The women are "boommates" — baby boomer roommates — who found happiness and friendship. They enjoy cooking, drinking coffee on the patio while spotting birds, and walks in the neighborhood.
The two handled their home sharing arrangements on their own without the use of an agency that specializes in home sharing matches and contracts. But, the key was that a friend who knew their needs and personalities was able to recommend Knox as a house mate, said Kha.
"Every home sharing relationship is different. We, personally, did not sign a contract. We wrote a letter of understanding that states very simply that in return for cooking my evening meals every night and being here in case I fall, Deb would live here rent free. For us it works perfectly," said Kha.
"In our case, I called my insurance company to make sure that I was clear about Deb sharing my house and I checked with my tax man to find out whether I needed to file or pay taxes on the value of the service I was receiving from Deb. I did my best to make sure that we were staying within the law," Kha said.
"But, this relationship is not a transaction. It is a relationship. In a relationship, you have to deal with certain amounts of trust. So that is why it is so important to have a formal program that can counsel people and provide follow-up," Kha said.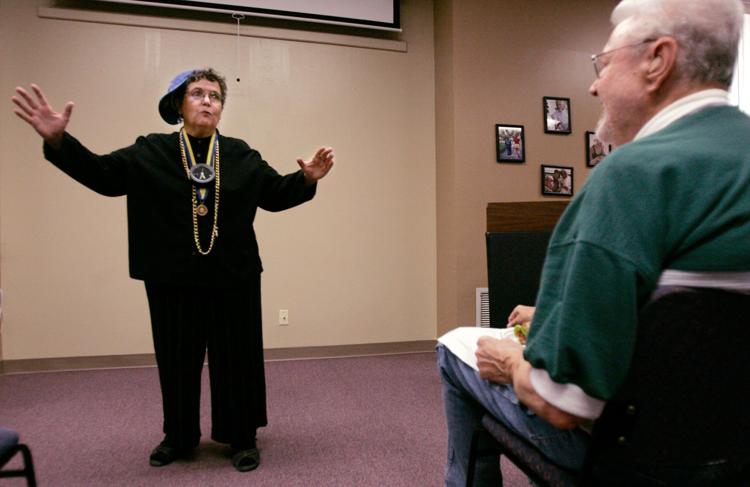 Knox added: "Not all home sharing experiences turn into a relationship like ours. But, the transactions can still be very meaningful as mutual needs are met."
Those interested in home sharing can get guidance from the nonprofit National Shared Housing Resource Center. In general, contracts cover living arrangements, finances and shared responsibilities. Each person's lawyer can get involved and look over the contracts. The contracts can also include conditions about ending the home sharing agreement.
Both women have researched home sharing for older adults, and last year founded the nonprofit Tucson Home Sharing organization. Tucson Home Sharing has a Facebook page and regular Zoom meetings where the women give information about home sharing. They also have been invited to speak to community groups about the concept, and The Pew Charitable Trusts sent a crew from Washington, D.C., to film a video about their experience that is on YouTube.
Arizona does not have home sharing programs, but Kha and Knox, along with other agencies that advocate for older adults, are planning for the future. Among the pluses, is ending isolation and finding affordable housing for those in need, said Knox.
Nonprofit's pilot program in works
Pima Council on Aging supports the women's home sharing initiative, but are not involved in the organization at this time, said Lana Baldwin, PCOA's vice president of philanthropy and communications.
PCOA, a nonprofit agency that advocates for older adults and their families, has conducted a home share feasibility study, and has applied for grant funding to start a home sharing pilot program. If funding is received, it will collaborate with the Tucson Home Sharing organization founded by Kha and Knox, Baldwin said.
The study, funded by the city of Tucson Industrial Development Authority, states that "Pima County is not alone in grappling with the multitude of ways in which older adults confront the challenges and threats to maintaining secure housing and an independent lifestyle — regardless of income level.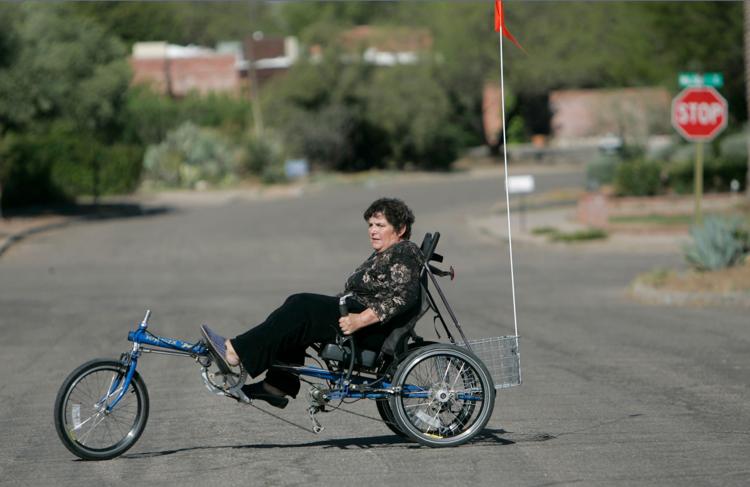 AARP's report, Making Room: Housing for a Changing America, states that 'adults living alone account for nearly 30% of U.S. households ... and the housing supply, no matter the locale, has been slow to meet the demands or respond to the needs of increasingly varied living arrangements.'"
"Home sharing is beginning to emerge as a relatively low-cost and immediate way to create sustainable long-term housing for older adults in communities across the United States," says the report.
Once funding is obtained through PCOA, Kha and Knox plan to have a website created to put up home sharing stories, the benefits of home sharing and programs that exist across the country. A successful program in Tucson will include matching services for homeowners and home seekers; criminal background checks; personal interviews; and trained staff to run the program.
"This is our vision, but it is not yet in existence," Kha said. "There are 17 states that have home sharing programs, and in Tucson there has been remarkable interest."
Knox said "there are nearly 50 programs nationwide under the National Shared Housing Program and we will be a part of it eventually."
In the meantime, the two women will continue to provide education and information about the benefits of home sharing, said Kha. "We want to keep the conversation going."
Contact reporter Carmen Duarte at cduarte@tucson.com or 573-4104. On Twitter: @cduartestar