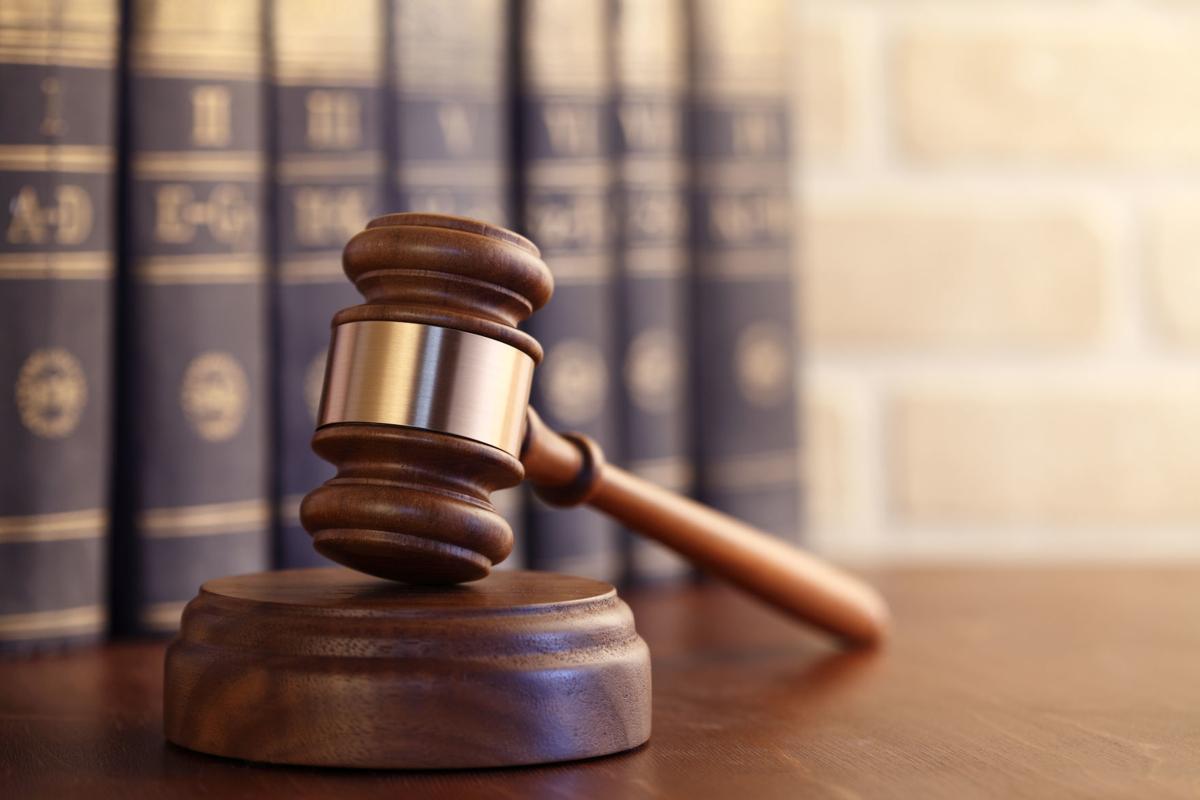 Three Democratic candidates are vying to be the next Pima County attorney — a chance to lead a powerful office that has been run for 24 years by Barbara LaWall, who is not seeking reelection.
The winner of the Aug. 4 Democratic primary will be the county's next top prosecutor since there is no Republican or other party candidates in the November general election.
The office, which has an annual budget of about $40 million, yields power in that once a case is referred by law enforcement to the county attorney, a prosecutor will decide whether to charge defendants with a crime.
The office also serves as legal counsel for the county Board of Supervisors and all county departments.
The county attorney's office investigates allegations of police misconduct, and reviews police shootings to determine if an officer's actions were justified. It also influences victim rights and crime bills before the Legislature.
Candidates Jonathan Mosher and Mark Diebolt, who both are on leave since they are campaigning to head the office, are veteran prosecutors of violent crimes. Mosher has gotten convictions on high profile murder cases, including cold cases. Diebolt has received guilty verdicts also in murders and cases involving gang violence.
The third candidate is Laura Conover, a criminal defense attorney who worked in superior and federal courts for more than a decade. She then became a legal victims' advocate and worked with employers to hire inmates released from prison. In 2016, she founded a private practice, Conover Law, and also was appointed two years ago by federal judges to manage nearly 400 federal contract lawyers statewide.
All three candidates said they are advocates for criminal justice reform and favor treatment rather than jail for drug addicts arrested for low-level drug possession.
The three also said they do not favor the death penalty.
Here is a look at each candidate and their top issues in the race.
Laura Conover
Conover emphasizes that since graduating from UA law school in 2005 she has dedicated her career to "defending the poor, advocating for victims, and fighting for justice in local and federal courts.
"We find ourselves behind on reform," said Conover, who was raised in Tucson. "The community is in desperate need for a reframing of our priorities so that we have true outcome-based policies that are more responsible for the taxpayer and more humane."
According to data, said Conover, in 2019 the county attorney's office filed more than 6,800 felony cases, a record-breaking number. She said 31% of the cases focused on drug possession by individuals having small amounts of drugs.
As a county public defender for four years, Conover said most of her cases dealt with low-level drug possession, but she also covered violent crimes and property crimes. And for eight years, she was a federal public defender and worked immigration and drug cases. Most of those cases dealt with desperate migrants crossing in the desert, she said.
Conover said overall she saw how the criminalization of a drug possession charge led to devastation of families when the breadwinner with a felony conviction could not get a job.
She, like her opponents, also favors drug treatment programs rather than prison for those caught with a small amount of drugs or drug paraphernalia.
Among the programs she supports is the Tucson Police Department's deflection program implemented in 2018, allowing officers to take someone with drug addiction or a mental health crisis to treatment. The program is nationally recognized for its success.
Conover said resources used for simple drug possession cases can be focused on violent crime and special victims unit, and on building a specialized unit for fraud and scam cases aimed at the elderly.
She said con artists have targeted retirement communities over the years, causing fraud schemes to become pervasive among older adult populations.
"A special team has to be created in the county attorney's office to handle cases, and prosecutors should collaborate on cases with federal authorities, the state attorney general's office and local law enforcement agencies.
"The victims live here and the county attorney's office should be the first stopping point, and the first place to offer help. Each case is different, but what we must have is a local fraud unit involved," said Conover.
Conover said she was a baby when her mother, who was pregnant with her brother, moved from Kansas City, Missouri, to Tucson. She said she was raised bilingual, speaking English and Spanish, and was taught to care and give back to the community.
When she and her brother were children, Conover's mother, Dee Winsky, would take them out in triple-digit heat to volunteer and help with food and supplies for Pima Meals on Wheels, a program that delivers food to home-bound seniors.
"Our mom taught us the importance of community service because we are all in this together," said Conover.
Mark Diebolt
For 23 years, Diebolt has been a deputy county attorney and has prosecuted more than 300 felony jury trials, including 50 homicide cases. He is assigned to the major crimes bureau where, in addition to homicides, he handles gun and gang crimes.
In addition to the trials, he has prosecuted hundreds more cases involving drive-by shootings, kidnappings and armed robberies.
There are two cases he prosecuted that remain with him because of the senseless acts that caused so much pain and changed families forever.
The first is the 2008 death of Jose Rincon, 14, who was killed while riding his bicycle and hit from behind by a drunken driver.
Rincon and his friend were riding near East Broadway and South Harrison Road when Glenda Rumsey crashed into the boys, killing Rincon and injuring his friend. Rumsey was sentenced in 2009 to 14 years for manslaughter, aggravated assault and extreme DUI. Her blood-alcohol was .249, two hours after the crash. A .08 reading is legally drunk by state law.
The other case was the conviction of gang member Isaac Cisco in 2019 for fatally shooting a man and injuring two teenagers as they sat in a car outside a Tucson apartment complex in 2017. Angel Valenzuela, 28, died of multiple gunshot wounds. Cisco was found guilty of first-degree murder and four counts of aggravated assault.
Diebolt said one of his top issues is improving the quality of life and making Tucson a safer place to live by making sure violent convicts remain in prison. "Gangs and gun violence have absolutely no place in our society," said Diebolt. He said he could provide the leadership to deal with these issues as head of the county attorney's office.
He supports pursuing harsh prison sentences for repeat offenders of violent crimes, and once they serve their terms Diebolt said if they commit another violent crime he would require prosecutors to not offer plea agreements to lesser offenses, unless there is extraordinary circumstances.
He agrees with Mosher and Conover about not prosecuting low-level drug users, but instead provide them with treatment instead of prison.
"I would start by not prosecuting a person arrested for under a gram of pocket drugs, or for having a personal amount of marijuana," said Diebolt, adding the "enormous amount of money" saved could be used to help advocate for crime victims.
He said he also would seek additional grants to fund more counseling and financial support programs for victims. "Victims' rights need to be prioritized in our justice system to ensure a safer and more supportive community," he said.
Diebolt said his father served three tours in the Vietnam War as a fighter pilot in the Air Force, and he would say that he wanted to make sure that U.S. soldiers on the ground were safe.
"I feel I am living up to that sense of duty by making sure the good people of Tucson have the safe streets they deserve and a criminal justice system that works for them."
Jonathan Mosher
Since 2005, Mosher has worked in the county attorney's office climbing from deputy county attorney to chief trial counsel and is now the chief criminal deputy. He also is a felony training supervisor and trains prosecutors in Arizona and out of state.
Among high-profile cases, Mosher prosecuted and obtained a life sentence in 2019 for Joshua Lelevier convicted of killing Jayden Glomb, his 13-year-old stepdaughter in Vail in 2017.
In the cold case of ex-Tucson fire captain David Watson, Mosher obtained a life sentence in 2017 for the disappearance in 2000 and killing of his wife Linda Watson, and for the 2003 fatal shootings of Linda's mother, Marilyn Cox, and her mother's friend, Renee Farnsworth. Mosher also has achieved guilty verdicts in fatal child abuse, sexual assault and vehicular homicide cases.
Mosher said top issues in the campaign are "to protect community safety and victim rights" by ensuring the office develops strong prosecutors to aggressively charge and hold dangerous criminals accountable.
He said he has the experience to charge difficult cases and lead other prosecutors, mentioning that in 2011 he began lecturing across the country to prosecutors and law enforcement officers about using visual evidence in the courtroom to make for a stronger case. He also give lectures on ethics for prosecutors, including disclosing evidence quickly to the defense attorneys.
Mosher said in the Watson case that he pored through 13,000 pages of documents — examining, understanding and marking a trail. "The case sat uncharged for years. It wasn't a matter of going out and getting new evidence ... there was enough evidence. It took six months for me to read the file and put it together in my mind. My specialty has been putting together cases people thought were not triable and going in and winning them," he said.
"The calling of a prosecutor is service to victims of serious crimes, and holding people accountable," said Mosher. He said he works with victims at their darkest hours, and he works closely with victim advocates who make sure victims receive help with the trauma they have endured and that they receive information about how to deal with the court system.
Another top issue for Mosher is "restoring faith in the criminal justice system. First of all, we need to stop prosecuting adults for personal possession of marijuana," he said, adding that there is a hypocrisy in that there are people who have marijuana cards, but yet a homeless person with a joint is doing something illegal. Mosher said he does not agree with the current law.
Mosher also does not believe in sending drug addicts to prison if they did not commit another crime besides using illegal drugs. "We don't send alcoholics to prison. If you are a heroin or meth addict, and if you have not committed another crime and you are sent to prison it is counterproductive," he said.
He favors a county program known as Drug Treatment Alternative to Prison.
Under the program, an addict would plead to an offense and then enter a community treatment program rather than go to prison.
The program includes transitional housing, education programs, counseling, job training and placement services and regular court hearings.
Mosher said the program is small, but he is looking at dramatically expanding it with another treatment alternative to prison called pre-charge diversion, which takes the addict to a special court that connects them with services that will help repair their lives.
Mosher said he understands addiction, struggling with alcohol and marijuana since high school, and later on cocaine. "I have been sober for 19 years," said Mosher, remembering his father putting a padlock on the liquor cabinet when he was 16 growing up in Cedar Rapids, Iowa.
For many years, Mosher said he would wake up wanting to change, but ended up taking a drink or a drug before making it to the shower.
He said his background helps him in the understanding of why addicts should not be locked up. "But for the grace of God, there go I. We are all capable of mistakes and have flaws, and in the criminal justice system we see people who have committed mistakes and have flaws."
Mosher said the most difficult thing in staying sober is: "Every day you have to make sure you are attentive to your faith. You have to believe there is something beyond yourself."
Photos: Archeological dig by the Historic County Courthouse
Archeological dig by the Historic County Courthouse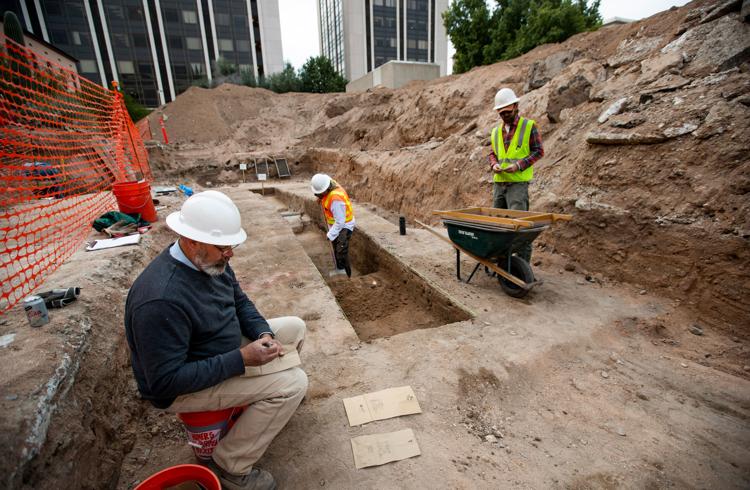 Archeological dig by the Historic County Courthouse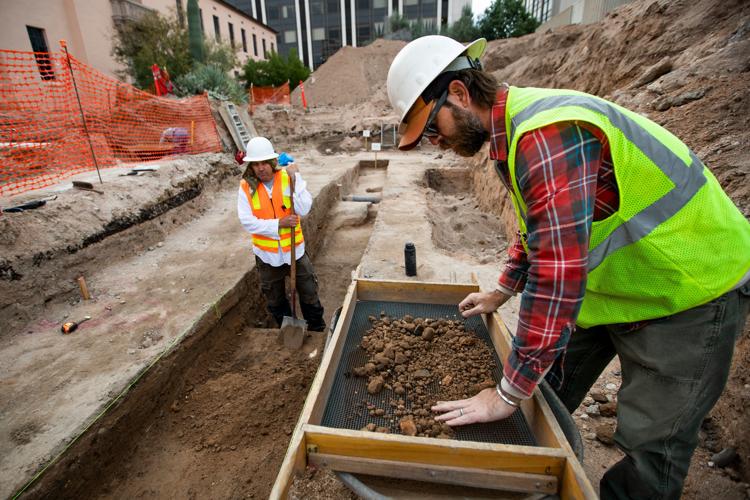 Archeological dig by the Historic County Courthouse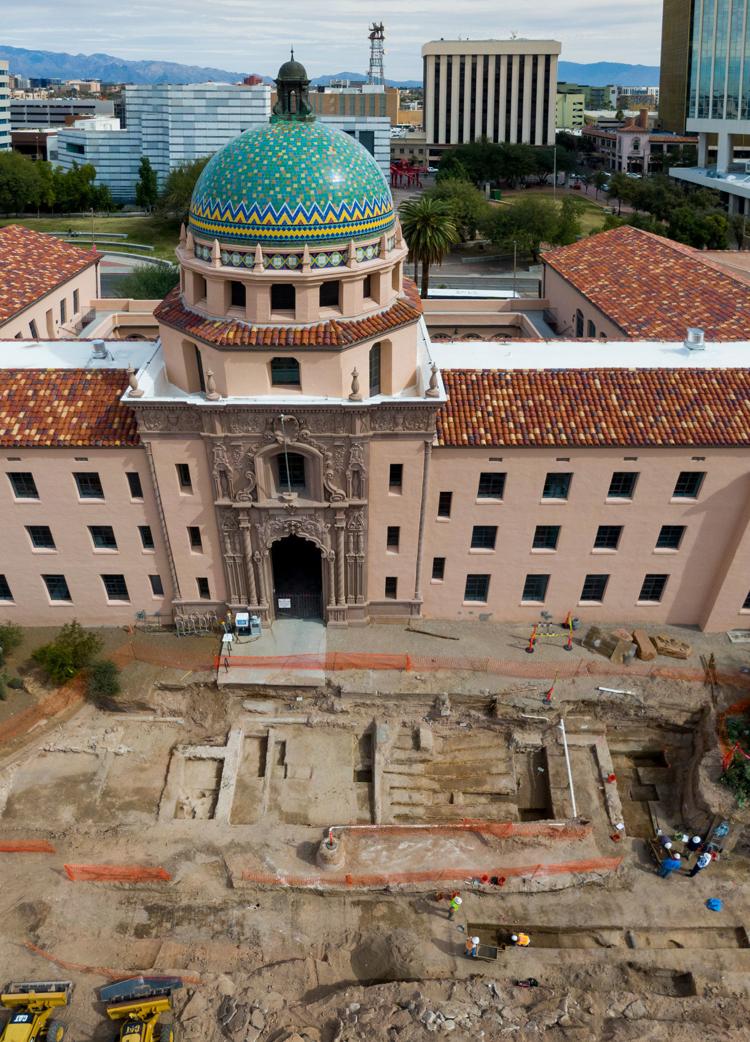 Archeological dig by the Historic County Courthouse
Archeological dig by the Historic County Courthouse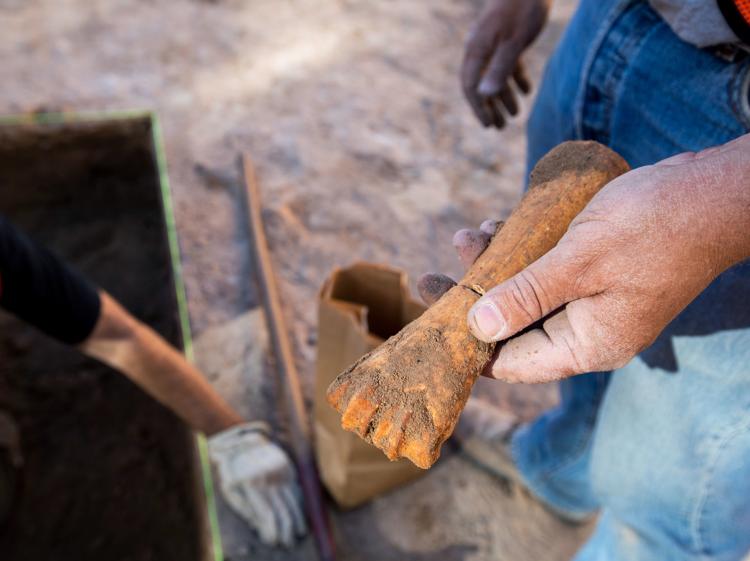 Archeological dig by the Historic County Courthouse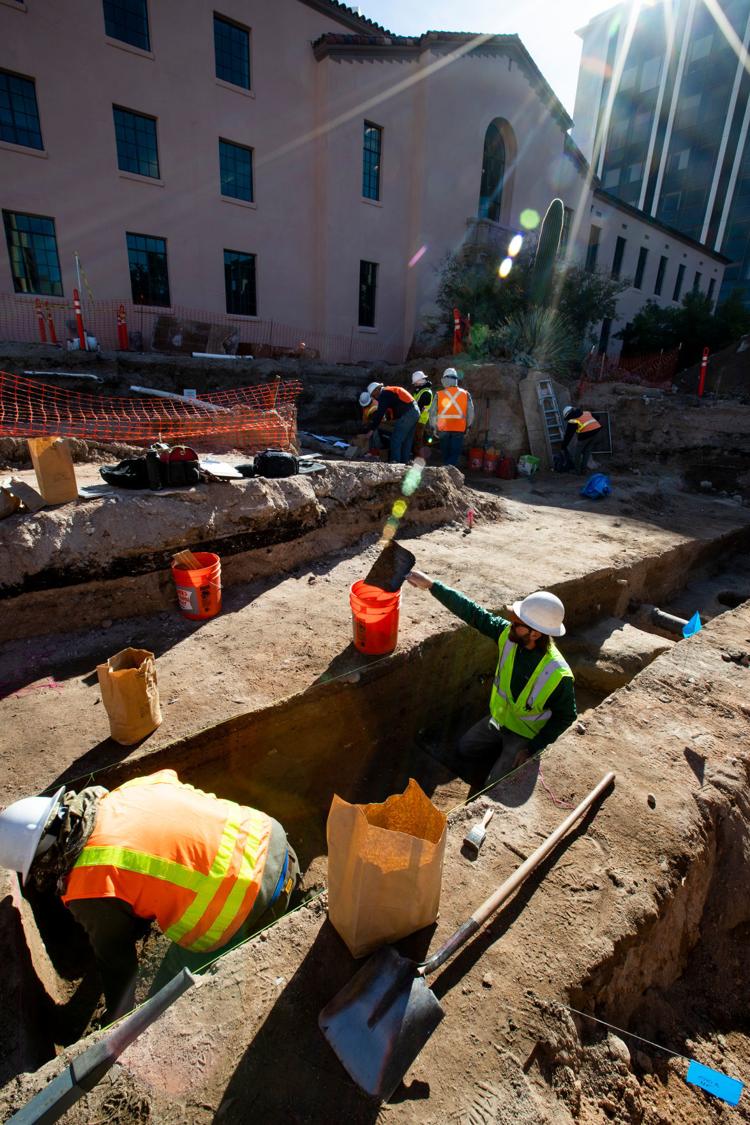 Archeological dig by the Historic County Courthouse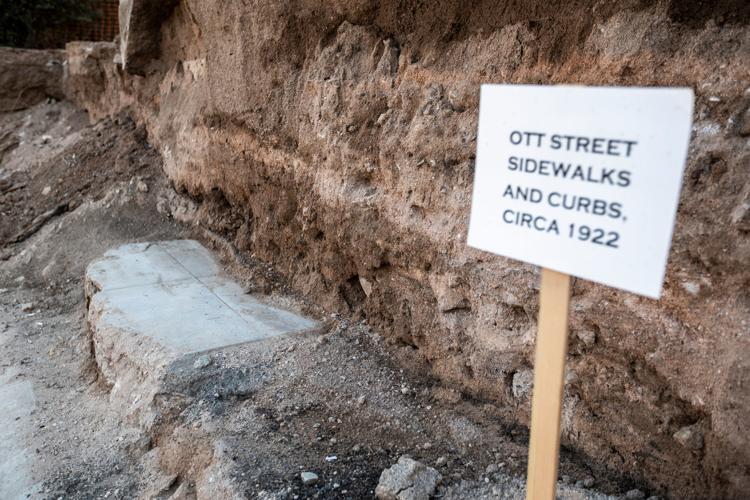 Archeological dig by the Historic County Courthouse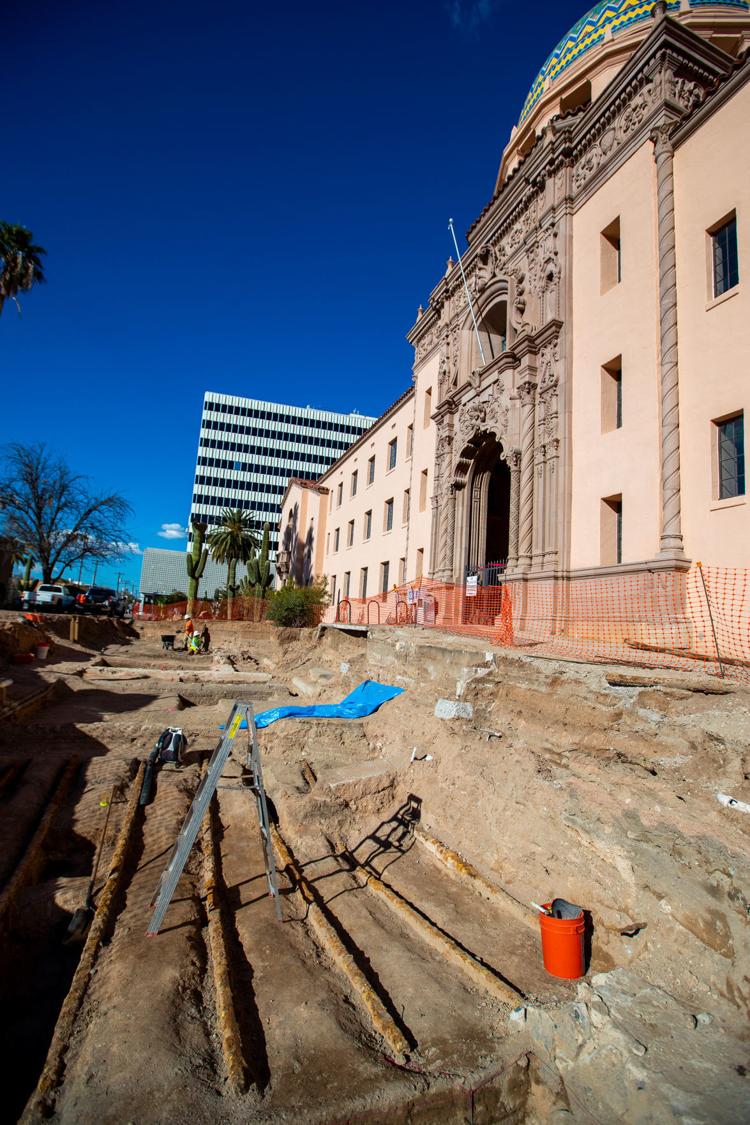 Archeological dig by the Historic County Courthouse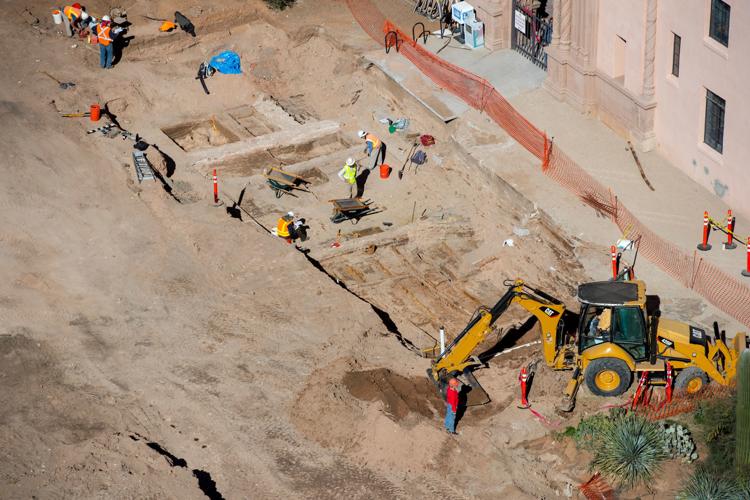 Archeological dig by the Historic County Courthouse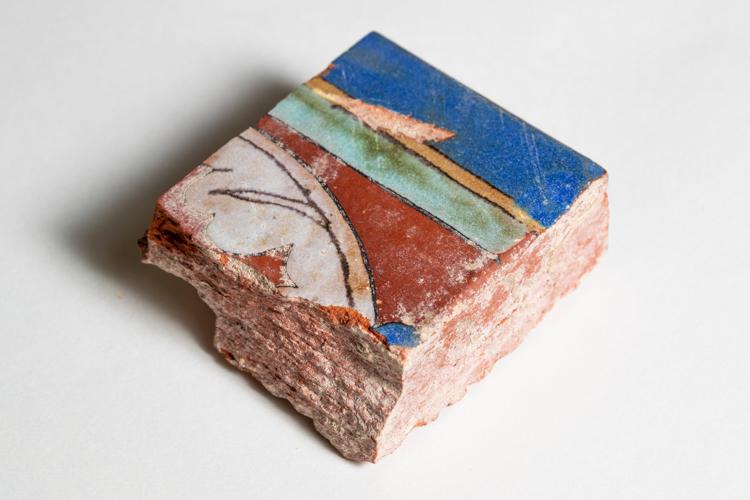 Archeological dig by the Historic County Courthouse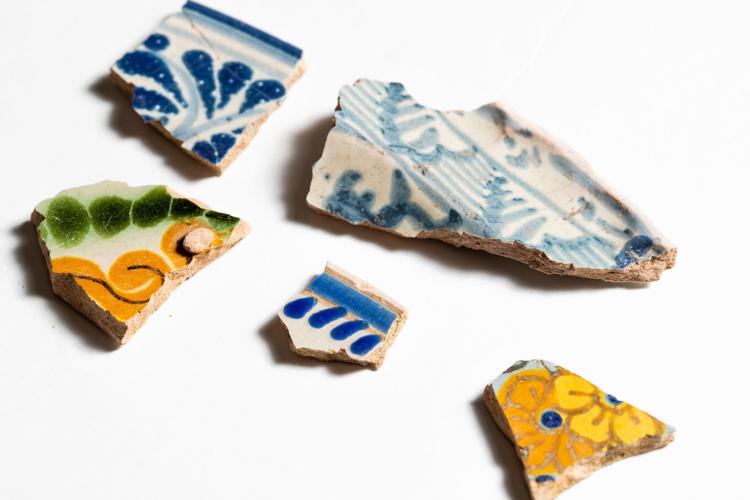 Archeological dig by the Historic County Courthouse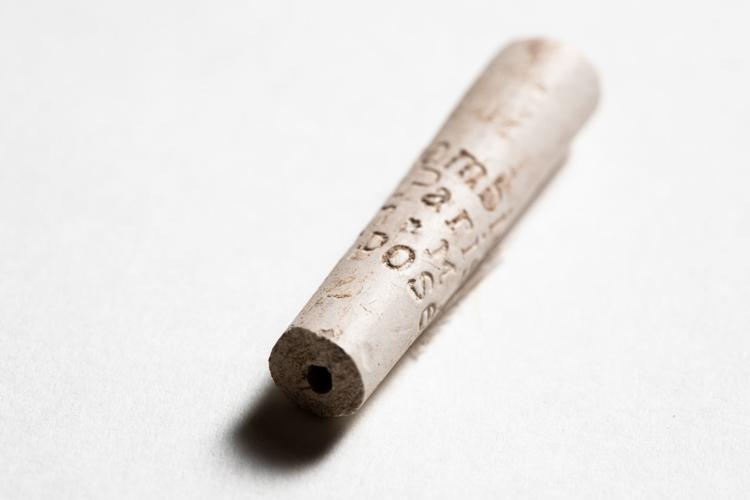 Archeological dig by the Historic County Courthouse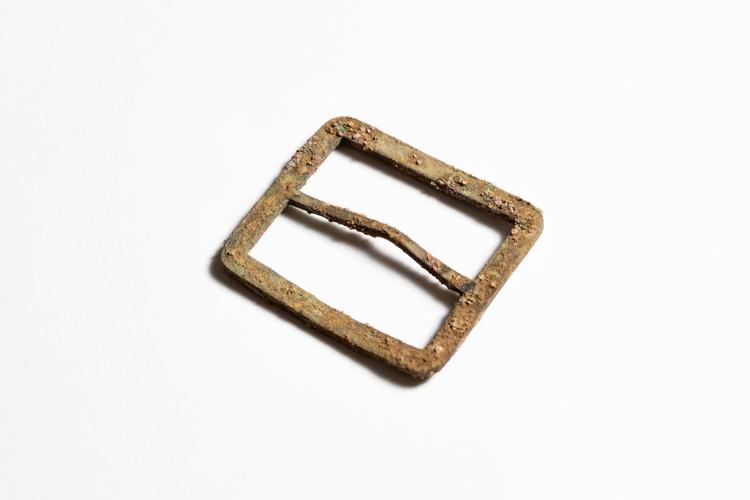 Archeological dig by the Historic County Courthouse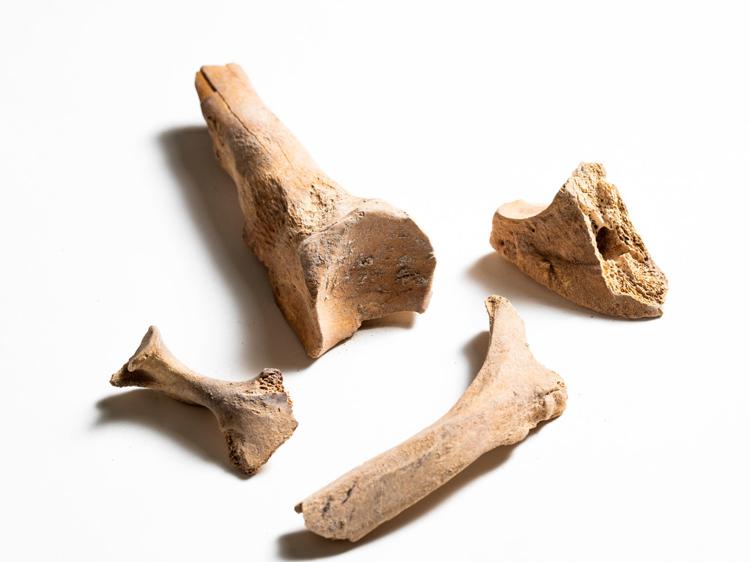 Zuni Indian pottery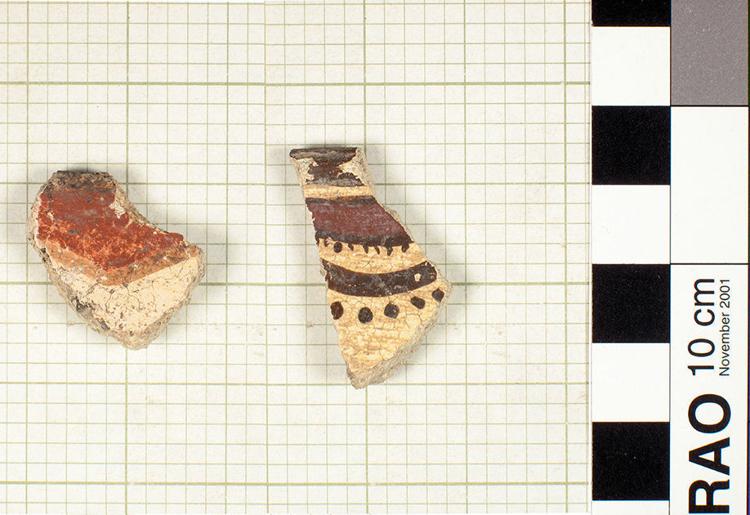 Zuni Indian Pottery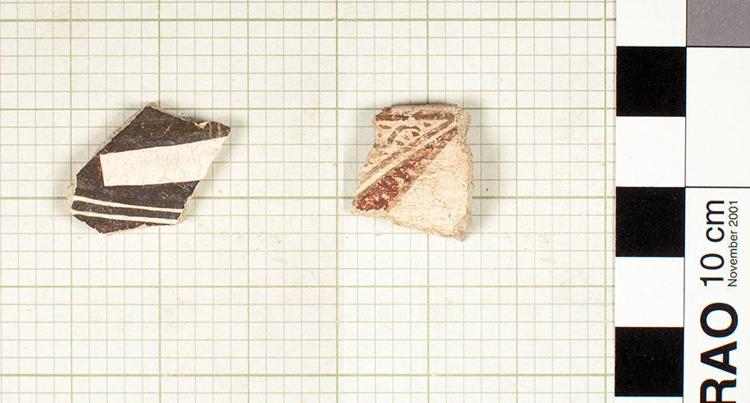 Contact reporter Carmen Duarte at cduarte@tucson.com or 573-4104. On Twitter: @cduartestar