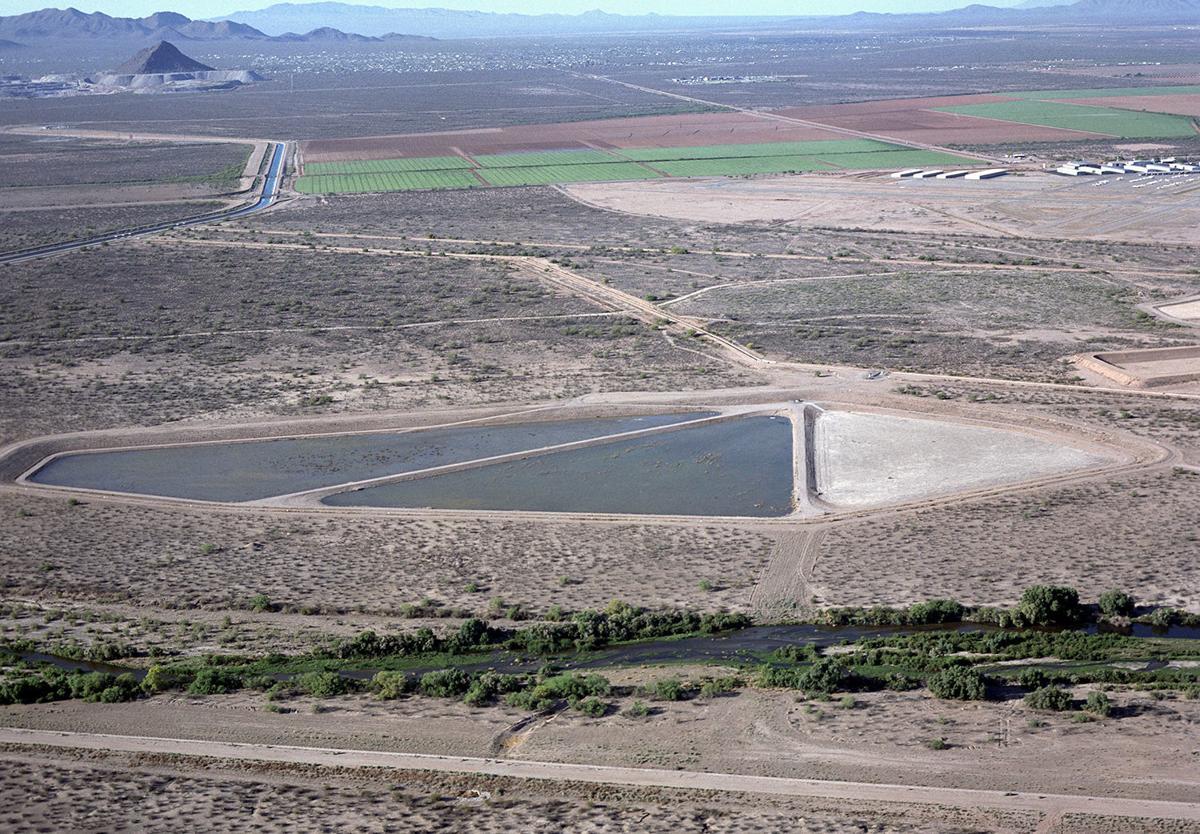 Today the Arizona Water Bank is seen as a savings account for the state's water supply as an era of Colorado River shortages looms.
But when the water bank was created back in 1996, it was also touted as a way to keep what many Arizonans saw as a greedy California from running off with much of the state's Colorado River water supply.
The Legislature did create the water bank as a way to set aside river water for use in times of shortage. But what got more publicity and public attention then was the idea of the bank as a backstop protecting Arizona's water supply.
At the time, California was routinely using considerably more Colorado River water than the 4.4 million acre-feet — nearly three times what the Central Arizona Project gets — that the state is legally entitled to annually.
Arizona, particularly the CAP, was using less than its annual legal share of 2.8 million acre-feet, often considerably less.
In 1991, for instance, the CAP took barely 400,000 acre-feet of its total allotment of 1.5 million acre-feet. In 1996, the state watched 500,000 acre-feet of unused Arizona river water go to California.
Under the theory of "use it or lose it," it was feared by many in Arizona that if it didn't start taking all its CAP water soon, California would be able to use it permanently.
So the year after the Legislature passed the water bank law, seven Arizona irrigation districts signed contracts to have some of that water delivered to their farms to have it put into the ground for future use.
Then, the Arizona Republic wrote that this state had "just shown the trump card" in what the paper called "the high-stakes gambling over Colorado River water."
Upon signing the water-bank legislation, then-Gov. Fife Symington proclaimed that if Californians want Arizona's water, they'll have to move to Arizona.
"Thanks to the water bank, rather than watch as our water is siphoned off to Hollywood, we'll bring it home to Arizona where it belongs," Symington said in 1997 as he signed the irrigation district agreement.
Because of the water bank, Arizona took its full supply for the first time in 1997, and stashed much of it underground. The CAP started consistently taking its full supply in 2000.
In a 1998 Arizona Law Review article on the water bank, Phoenix-area attorney Margaret LaBianca took note of these newspaper stories and cited a water historian as observing back in 1993 that Arizonans have viewed California water officials as "diabolical schemers, dedicated to the robbery of Arizona's birthright."
The second major force motivating the state to set up the water bank was that it would help facilitate an idea known as interstate water banking, LaBianca wrote. Under that scheme, what amounts to interstate water transfers could be carried out, while still meeting the legal requirements of the various rules, statutes and regulations that have collectively been known as the Law of the Colorado River, she wrote.
That led directly to the efforts of Nevada to store 600,000 acre-feet of its river water in Arizona water bank recharge basins. When Nevada needs that water, it will be able to divert a similar amount from Lake Mead over several years. Arizona will be able to pump out the water that Nevada has stored here.
LaBianca's 22-page law review article said nothing about the need to set aside the water bank water for future shortage.
Now, said Kathryn Sorensen, Phoenix's water director, times have changed and the state is shifting from a desire to use every last drop of that water to figuring out how much to conserve — and how to get back what it put into the ground years ago.
Get local news delivered to your inbox!
Subscribe to our Daily Headlines newsletter.