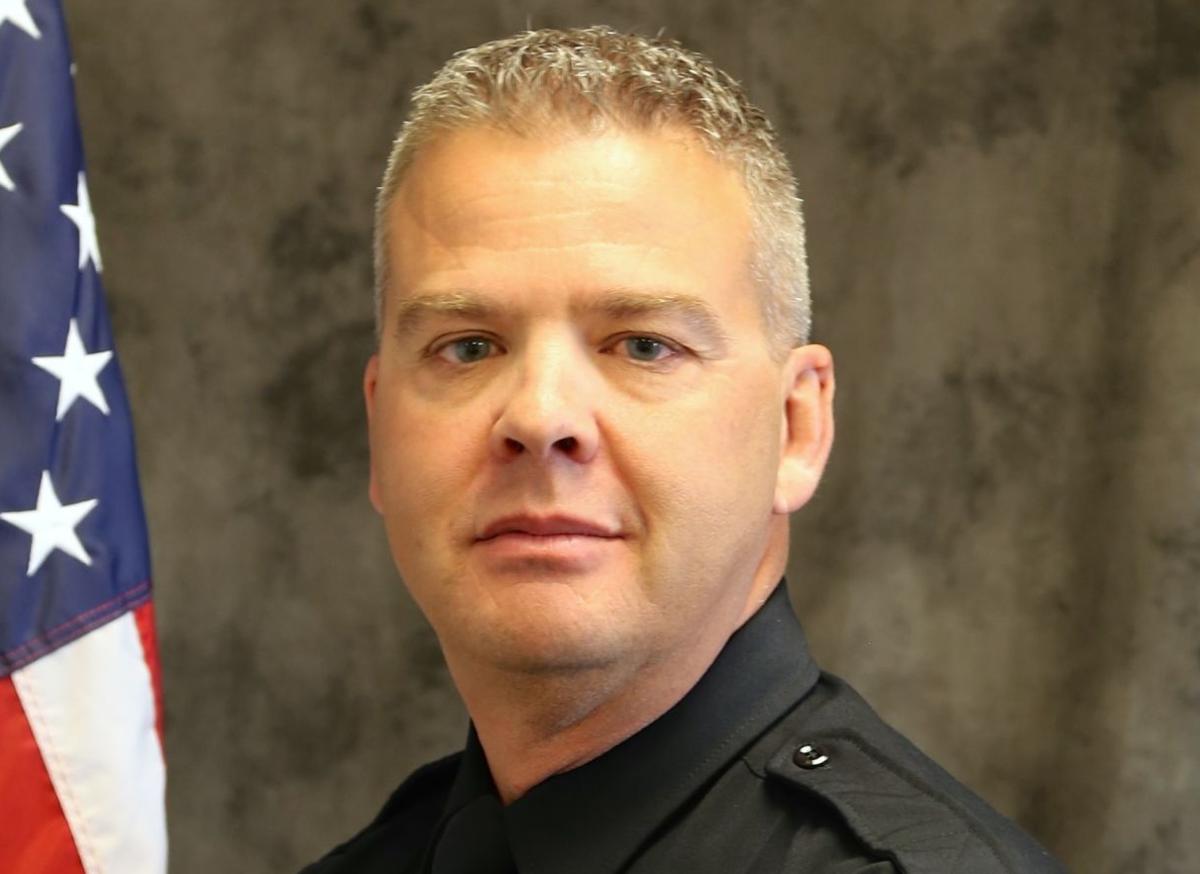 A former Sahuarita police detective's state certification to work in law enforcement was suspended for his involvement in an altercation at Chase Field last year.
The Arizona Peace Officer Standards and Training Board handed down a three-year suspension to John J. Cotsonas Jr.'s peace-officer certification, which will be in effect until July 2019, said board spokeswoman Sandy Sierra.
Cotsonas was a 13-year veteran of the Sahuarita Police Department when he resigned last July after his arrest for disorderly conduct at a May 16 Arizona Diamondbacks game in Phoenix, according to AZPOST documents.
At one point during the game, Cotsonas left his seat, climbing over the railing to the handicapped area in front of a woman who asked him to not do that again, the documents show.
Cotsonas got into a brief verbal exchange with the woman before walking away, and a man nearby — identified in the report as Mr. P — heard Cotsonas swearing as he left the area.
The woman told AZPOST investigators she felt a presence over her shoulder a few minutes later and "tensed up" when she realized Cotsonas was standing next to her. She stood up, along with Mr. P, who told investigators he "waved his arm" to let the woman pass and accidentally knocked the beer out of Cotsonas' hand.
"Cotsonas said 'hey' when his beer was smacked, then said 'really dude?'" the report said, adding that the men bantered back and forth "while they are standing face to face with their chests close to touching."
When Mr. P asked Cotsonas what he was going to do about the situation, Cotsonas said, "I should (expletive) you up, but I ain't gonna. Not here. This needs to go outside," the report said.
Cotsonas told investigators he thought this would de-escalate the situation, but at that time, a uniformed Maricopa County Sheriff's Office sergeant arrived and attempted to separate Cotsonas and the other man so that he could figure out what was happening, the report said.
The sergeant put his hand on Cotsonas' shoulder to try to move him when Cotsonas swung his right elbow toward him, in what the sergeant thought was an attempt to strike him. The sergeant tried to put Cotsonas in a "control hold" and the two ended up against the security railing while the sergeant tried to handcuff Cotsonas, the report said.
"At that point, Cotsonas locked onto the railing with both hands" for two to three minutes, ending up on the floor, as the sergeant told Cotsonas he was under under arrest and attempted to put handcuffs on him.
Another bystander, who identified himself as a military police officer, was able to break Cotsonas free from the railing and between the sergeant and bystander, the two men were able to handcuff Cotsonas.
"It was at this point Cotsonas said that he had a badge in his back pocket ... He started saying, 'Well, both of you (expletive) up. I'm a badge,'" the report said.
"That type of behavior to me, whether you're a cop or not, was not ... something I think would be reasonable for anyone," the Maricopa sheriff's sergeant told AZPOST investigators.
Cotsonas was arrested and booked into the Maricopa County jail on one count of disorderly conduct fighting, but the charges were dropped by the Maricopa County Attorney's Office, the report said.
Investigators interviewed witnesses to the fight who described Cotsonas as combative, confrontational, belligerent, furious and out of control.
The Sahuarita Police Department decided that Cotsonas violated policies relating to conformance to laws, unbecoming conduct and associations, alcohol and drug possession use, truthfulness and insubordination, the report said.
The AZPOST found "no obvious untruthfulness or insubordination" during Cotsonas' internal affairs investigation, the report said.
Get local news delivered to your inbox!
Subscribe to our Daily Headlines newsletter.