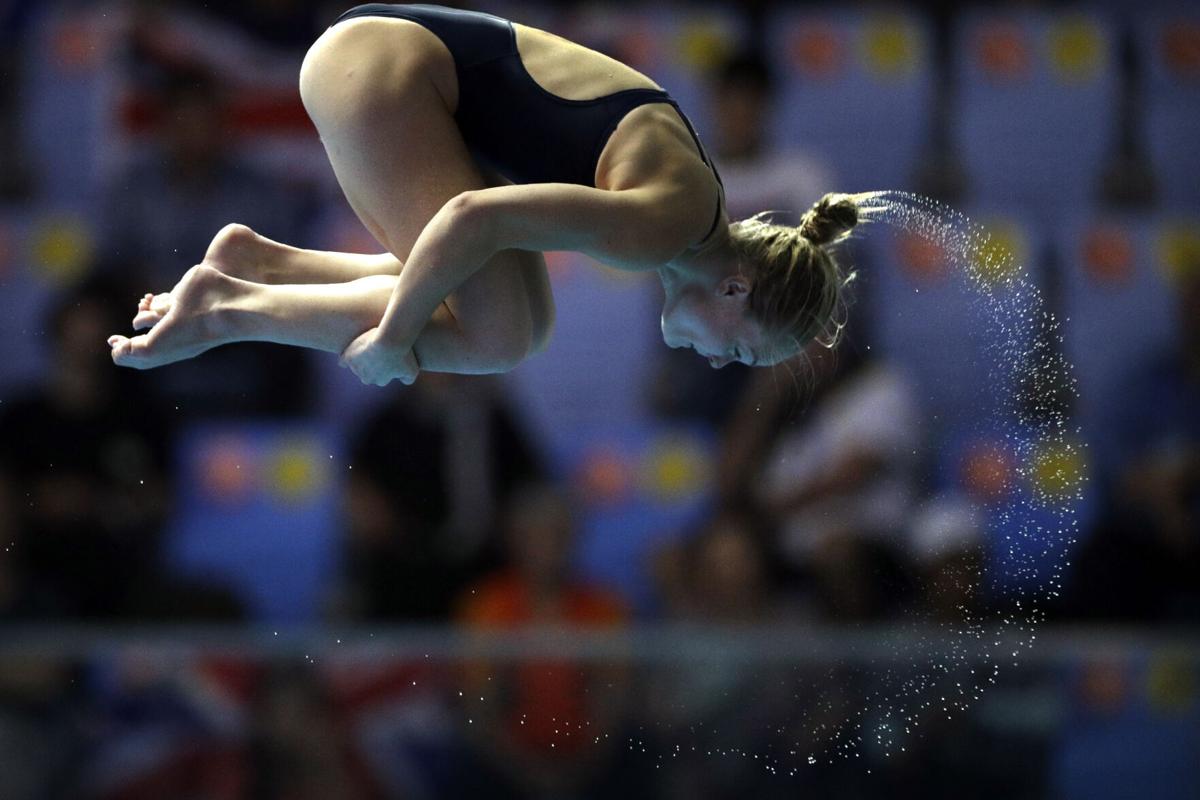 The Star's longtime columnist checks in notes about Delaney Schnell, CDO grad Turner Washington, his thoughts on Arizona's hiring of Caitlin Lowe and extension of Clancy Shields, and a review of Steve Kerr's new book:
---
Add Tucson High, UA grad Delaney Schnell to list of local Olympians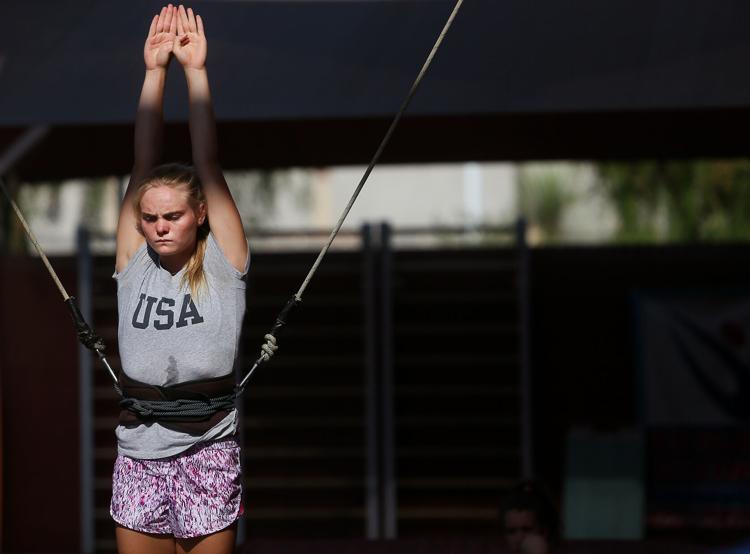 A year ago at this time, Tucson diver Delaney Schnell had nowhere to practice the sport at which over the next 12 months she would become the Pac-12 champion, an All-American, and, on Friday, an Olympian.
Schnell went back to her childhood training grounds, the Arizona Dynamics Gymnastics center near Interstate 10 and Orange Grove Road, working out with her former gymnastics coach Regina Mueller-Martin.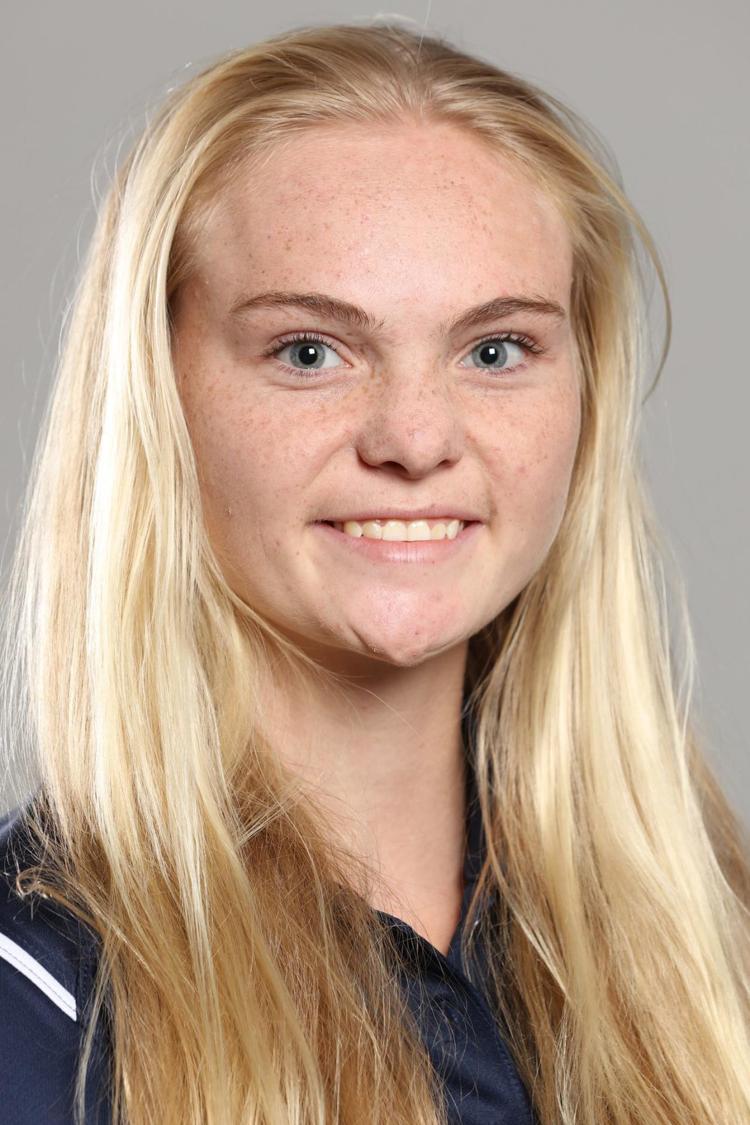 From age 4 to 9, Schnell was one of America's leading young gymnasts, part of the U.S. National Team known as TOPs — Talented Opportunity Program.
"She was among the top 20 in the nation," says Mueller-Martin, the team director of Arizona Dynamics' Tucson operation.
Schnell was such a promising gymnastics prospect that she also trained at the legendary Bela Karolyi compound in Texas. Then she switched to swimming and ultimately diving.
The 2020 Olympic Trials were canceled and the diving centers previously available to Schnell closed. So she went back to Arizona Dynamics to work on the gymnastics skills — especially handstands — that are so critical to platform diving excellence.
Schnell, a former Tucson High School student and state champion who earned her UA degree last month, won the USA Olympic Trials on Friday in Indianapolis, the top Synchro Platform diving pair with 2016 Olympian Jessica Parratto. And that's not the end of it. Schnell is among the favorites Sunday in the women's 10-meter platform diving finals.
By the time Schnell was 10, she told me she "burned out" on gymnastics and switched to swimming, entering the Olympic training grounds at Hillenbrand Aquatic Center, part of the Ford Aquatics group. From there, she switched to diving.
A few years ago, Delaney's mother, Cindy Schnell, invited me to the Hillenbrand diving facility to watch one of Delaney's workouts. I was half-spellbound, half-nervous and totally in awe. Her flips and twists of the 10-meter platform — that's 32 feet, 8 inches — seemed too dangerous for a young teenager. Or for anyone. I was almost afraid to watch. But she was fearless and on target, jump after jump.
What's more, Schnell's daily workout consisted of 40 dives from the 10-meter platform.
"When people found out what I do, they'd say, 'That's insane; how do you do it?'" she told me then. At the time, Schnell was in the eighth grade at Carson Middle School. She had already become a U.S. Junior National champion, competing in Colombia and Australia. Three years ago she won the bronze medal in the USA championships.
Now she's going to Japan next month for the Summer Olympics, becoming just the ninth athlete from a Tucson high school to make a U.S. Olympic team. She joins an impressive list that includes:
• Michael Bates (Amphitheater), who won a track bronze medal at 200 meters in the 1992 Barcelona Olympics.
• Doug Northway (Sahuaro), who won a swimming bronze medal in the 1,500 freestyle at the 1972 Munich Olympics and was a relay member of Team USA at the 1976 Montreal Olympics.
• Tairia Mims Flowers (Salpointe Catholic), who won a softball gold medal in the 2004 Athens Olympics and a silver medal at the 2008 Beijing Olympics.
• Kerri Strug (Tucson Country Day School), who won a gymnastics gold medal at the 1996 Atlanta Olympics and a USA team member at the 1992 Barcelona Olympics.
• Lacey Nymeyer John (Mountain View), who won a swimming silver medal at the 2008 Beijing Olympics.
• Abdi Abdirahman (Tucson High), a distance runner who has competed in the 2000, 2004, 2008 and 2012 Olympics, and has already qualified as a marathon runner for the 2021 Tokyo Olympics.
• Anthony Sanders (Santa Rita), who won a gold medal in baseball at the 2000 Sydney Olympics.
• Caitlin Leverenz (Sahuaro), who won a swimming bronze medal in the 200 IM at the 2012 London Olympics.
---
Tucson's Turner Washington wins pair of NCAA titles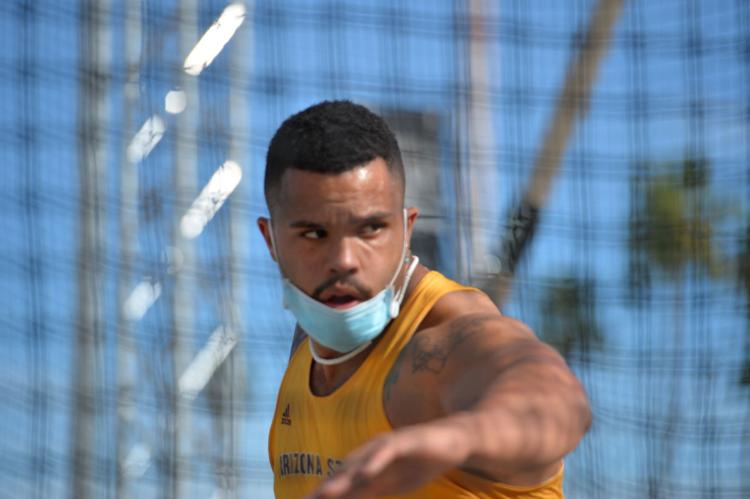 Canyon del Oro High School grad and former UA letterman Turner Washington last week won NCAA championships in the shot put and discus, a rare "double" that not only puts the ASU Sun Devil in the college record books, but also in a group of contenders to make the USA Olympic team.
"It's a blessing because winning both events is something not done every year; it's a very small group of people," Washington said in a post-meet video conference.
No kidding. Only six men in NCAA history have won the shot put and discus in the same year: Texas A&M's Randy Matson in 1966, Oregon's Dean Crouser in 1982, UCLA's John Brenner in 1984, UCLA's John Godina in 1995, ASU's Ryan Whiting in 2010 and now Washington.
To make his double more impressive, Washington was not able to compete in the recent Pac-12 championships, sidelined two weeks with a groin muscle pull.
He transferred from Arizona to ASU three years ago primarily to work with Sun Devils throws coach Brian Blutreich, who once was a teammate of his father, Tucsonan Anthony Washington, the 1999 world champion in the discus.
"Brian is the blueprint," Turner Washington said last week. "Come to ASU and he'll fix you up. You'll throw far."
At CDO, Washington broke the state record and became a national champion in the discus. Amazingly, he began throwing the shot put with more seriousness at ASU this year and broke the NCAA indoor shot put record, becoming the national champion in March.
---
Caitlin Lowe's got the right stuff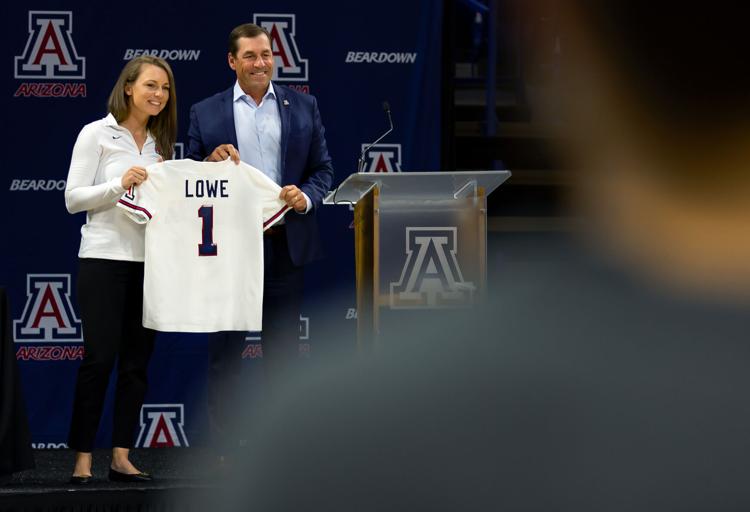 Arizona's new softball coach, Caitlin Lowe, is a soft-spoken, get-the-job-done achiever who makes more sense than anyone else to replace Mike Candrea.
Much like Adia Barnes, she is the mother of two young children, married to a coach, former UA soccer assistant Paul Nagy. Lowe may not be as engaging as Barnes, but she arrives with almost the same background as Barnes: possibly the best softball player in school history, a former professional athlete with five years coaching experience.
UCLA followed the same template by hiring ex-Bruins All-American catcher Kelly Inouye-Perez as its head coach, as did the Pac-12's other power softball program, Washington, which hired ex-Husky infield standout Heather Tarr after she was an assistant at both the UW and Pacific.
Lowe's background in college softball is almost matchless.
A four-time first-team Al-American at Arizona, Lowe was a Gold Glove center fielder, as good as it gets. She did not make an error in four years. Not only that, she stole 156 bases in 165 chances (94.5%), the highest total in Pac-12 history for those with at least 100 steals.
And, by the way, she hit .510 in 2005 and had a career batting average of .466. Candrea has long been credited as the coach who invented slap-hitting in college softball. Lowe learned well from her coach.
Arizona now has four UA grads as head coaches: Lowe, Barnes, women's golf's Laura Ianello and swimming coach Augie Busch. That equals the most Wildcats as head coaches simultaneously; in the 1960s, former UA athletes Charlie Ott, swimming; Bruce Larson, basketball; Carl Cooper, track and field; and Dave Murray, cross country, were head coaches at the same time.
---
Mike Candrea a master communicator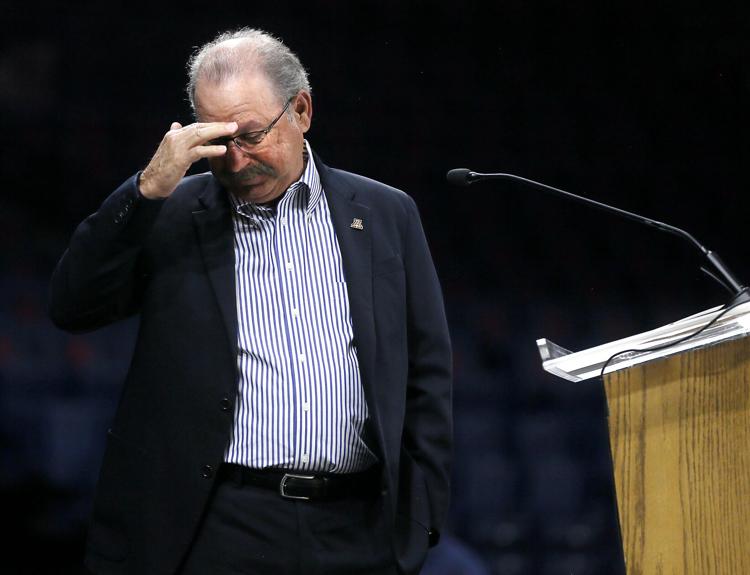 Mike Candrea's farewell press conference last week wasn't like a press conference at all. It was like a concert. Candrea spoke for about 30 minutes, hitting every note, touching every base. He was emotional, insightful, thankful and entertaining. Not only should he continue to give softball clinics, the school should take advantage of Candrea's consulting position and make him available to those who struggle with their Q&A sessions and public speaking appearances.
---
Cats smart to extend Clancy Shields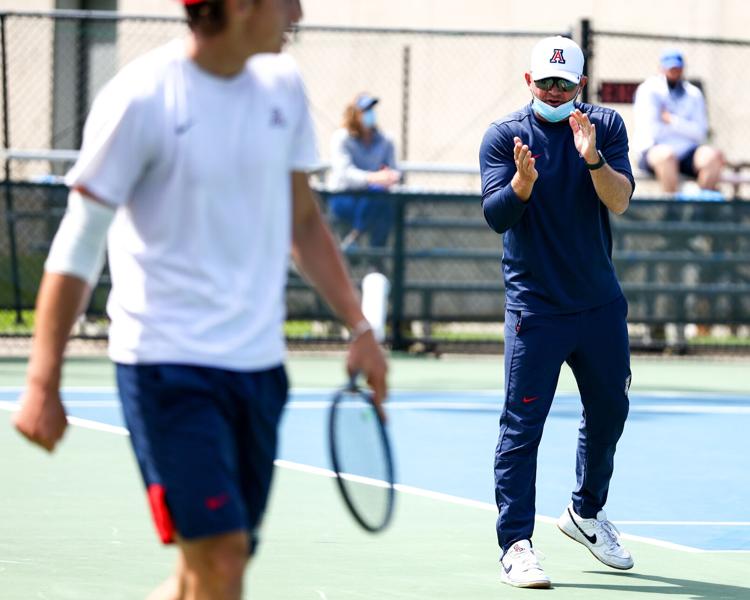 Arizona athletic director Dave Heeke was proactive in signing men's tennis coach Clancy Shields to a contract extension through 2026. The school won't make a dime off its tennis programs, but you can't put a value on Shields' success and how it pumps positivity into a department burdened by the unhappy faces of Sean Miller and Kevin Sumlin the last few years. Shields had a base salary of $110,000 in the 2019-20 fiscal year, which isn't anywhere near the top 25 coaches in men's tennis. Florida's national championship coach Bryan Shelton had a base salary of $224,000 this year. …
---
Matt Grevers ready for Olympic Trials
Six-time Olympic swimming medalist Matt Grevers has lived and trained with Tucson's Click Ford Dealers Aquatics program for more than 10 years. At 36, he will be at the U.S. Olympic Trials this week in Omaha, swimming in the 100 backstroke, at which he has the nation's No. 3 time. The top two finishers make the Olympic team. Grevers will swim Monday and Tuesday. One of Grevers' top training partners in Tucson, Leah Smith, who was an All-American at Virginia, will swim in five events in Omaha, coached by the UA's Augie Busch. Smith is ranked No. 2 in the 800 freestyle and 400 freestyle. …
---
Eagles cut Khalil Tate again
Khalil Tate's football future doesn't look promising. He was released by the Philadelphia Eagles before the club's mandatory training camp last week. Tate, who was going to be given a tryout as a receiver, was eliminated from the 90-man roster at a time there was no urgency to make a roster shuffle. Which means he wasn't close to making the Eagles roster. Arizona's quarterback from 2017-19 is a terrific athlete, with all the measurables and size-speed components necessary to play in the NFL. But as was the case in his last two seasons at Arizona, what he seems to lack is the fire and adaptability to be much more than a one-dimensional prospect.
---
ASU starts over — again — in baseball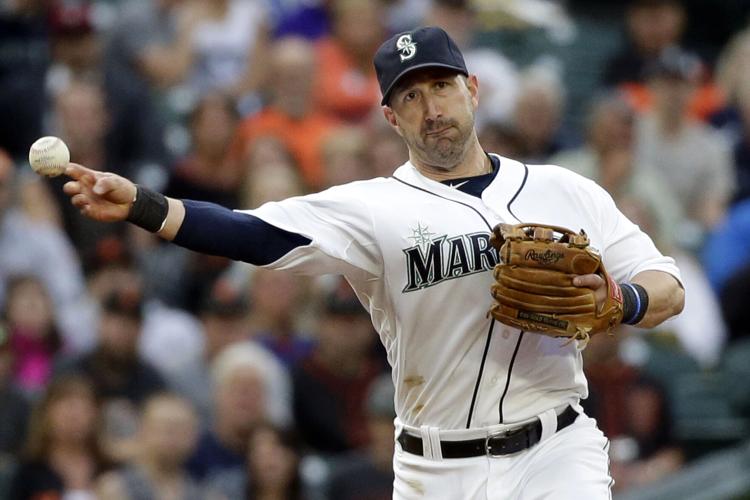 A day after Arizona State lost to the Fairfield Stags and was eliminated from the NCAA baseball regionals, the Sun Devils fired coach Tracy Smith. You could see it coming, even though four months ago ASU athletic director Ray Anderson strangely extended Smith's contract through 2023.
Smith went 61-80 in Pac-12 games in his last six seasons at ASU. By comparison, Arizona's Jay Johnson went 82-67. ASU hasn't been a factor on college baseball's national stage for more than a decade, and although Smith seemed like a reasonably good hire in 2015 — he had led Indiana, of all teams, to the College World Series — he didn't have the bearing of formidable Sun Devil predecessors Jim Brock, Pat Murphy and Bobby Winkles.
I would guess that every opposing coach in the Pac-12 hoped the Sun Devils would retain Smith for as long as possible.
The school that produced Reggie Jackson, Rick Monday, Bob Horner, Barry Bonds and Dustin Pedroia hasn't won a national championship for 40 years, which is head-shaking. Smith's replacement, ex-Sun Devil standout Willie Bloomquist — who has never been a coach — will earn every cent of his new contract if he can make ASU baseball relevant again.
---
My two cents: Steve Kerr's book is recommended summer reading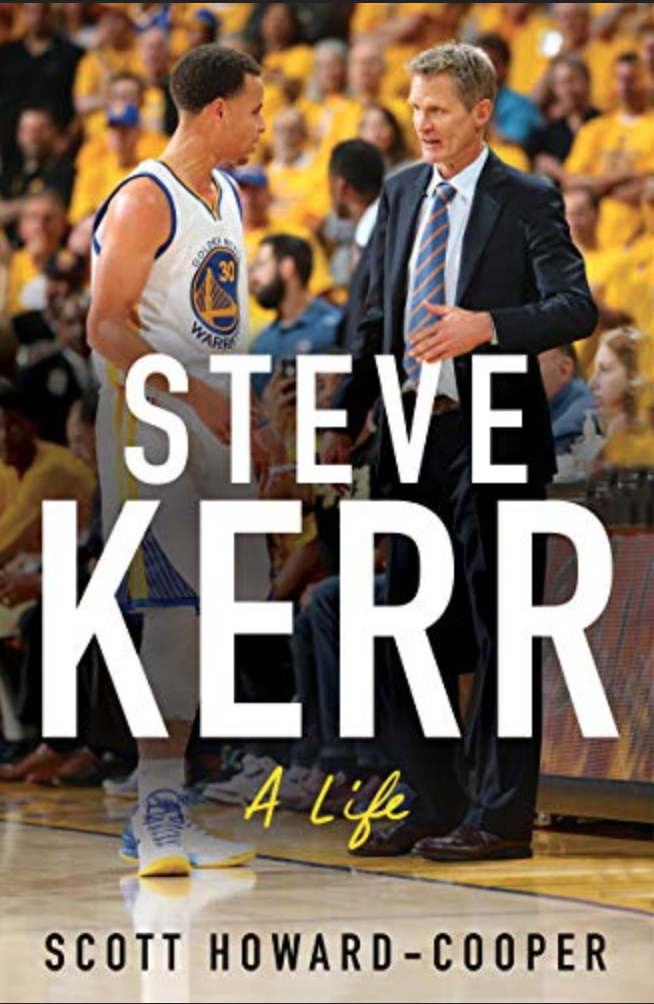 Thirty-five years ago this summer, in July 1986, Steve Kerr tore his ACL in the semifinals of the World Championships in Madrid, Spain. It was heartbreaking.
I was in Spain with Team USA, coached by Lute Olson, and that night in Kerr's hotel room he told me and Jack Rickard of the Tucson Citizen that the team doctor said the injury was possibly "career-ending."
Kerr wiped away tears as he talked to us. As it turned out, it was the most fortunate injury an athlete could ever imagine. Kerr redshirted Arizona's 1986-87 season and it extended his eligibility to 1987-88, when Arizona emerged as the nation's No. 1 team, a Final Four club, and the legend of Steve Kerr went national.
On Tuesday, the most definitive book on Kerr's career — "Steve Kerr: A Life," written by former Los Angeles Times and NBA reporter Scott Howard-Cooper — will be made available to the public, in bookstores and online.
I read an advance copy in March. It was outstanding. But here's another opinion, from former Chicago Tribune Chicago Bulls beat writer Sam Smith, who wrote the 1990s bestseller "The Jordan Rules."
"If Lou Gehrig were here, he might agree Steve Kerr is the luckiest man alive, as Steve often says. Because Steve's is a heck of a story and you could write a book about it. Oh, right. Scott Howard-Cooper did. And it's well told through Steve's personal triumphs and tragedy and triumph and triumph and triumph, all achieved and experienced with endearing humor and humility. You can't believe how he got there until you know how he did.''
If you're going to read one book this summer, I'd recommend "Steve Kerr: A Life."
Contact sports columnist Greg Hansen at 520-573-4362 or ghansen@tucson.com. On Twitter: @ghansen711