Rejoice! Now you can add hot chicken sandwiches and Sway Fries to your lunch rotation. The food truck Pops Hot Chicken is now open for business every day at the southside food hall American Eat Co. 
For now, expect the same basic menu of chicken sandwiches and fries that made the food truck so popular. Although the new location is swapping the chicken thighs for organic chicken breast sourced from Los Amigos Meat Market on South Twelfth Avenue.
Owner Peter "Pops" Yucupicio said that right now the shop's employees are focusing on perfecting their cooking techniques and timing, but that they plan to add more menu options in the next few weeks. (Full disclosure: In my free time, I collaborate with Peter on a local food and dating podcast called Grubbers.)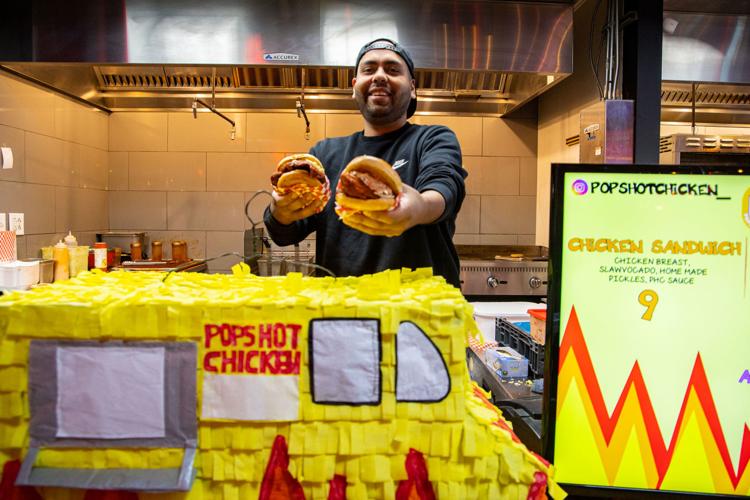 Opening a more-permanent location has allowed Yucupicio to increase his employees from three to eight. In case you were worried, he's still running his food truck several nights a week in addition to the food hall location. Follow his Instagram for the truck's latest location. 
"It's one step closer to expanding my dream," he said. "I want to open several different concepts in the future." 
Pops Hot Chicken is the last of three new concepts to hit American Eat Co. this year. Food trucks Monster Sonoran Hot Dogs and Mariscos El Bochas have also opened stalls in the past couple months.  
Pops Hot Chicken is at American Eat Co. at 1439 S. 4th Ave. Hours are 11 a.m. to 9 p.m. or until they sell out every day.