It's tea time in Tucson. 
The arrival of chillier days means that you don't have to crank up the AC to enjoy cradling a hot cup of tea as you go about your day. 
Tamara Read, the owner of Chantilly Tea, has been selling tea to Tucson since she opened the now-closed Chantilly Tea Room in 2002. Tea, she says, is both art and ritual. 
"Tea is very connective," she says. "Afternoon tea, as well as sharing a cup or pot of tea promotes connectiveness and calmness and conversation, and that's something that people are missing, and why people are going back to it." 
Although Read closed her tea room a few years ago, she still sells loose leaf teas online and (in non-pandemic times) hosts teas and teaches classes around Tucson. 
"More and more tea places are opening up and selling loose leaf tea, and all around the world, you find tea gardens..." says Read, who is also a certified tea specialist. "People are drinking more of it and learning about it." 
Manish Shah owns Maya Tea Company, a Tucson-based wholesaler that provides tea to restaurants and coffee shops. The business has existed in some form for 23 years, Shah says. He, too, has seen a gradually growing interest in tea. 
"I just see younger people in their teens and 20s and early 30s just taking to tea in a way I have never seen before in all of my 23 years," he says. 
Separate from Maya Tea Company, Shah is planning to open Transit Tea at 2645 E. Speedway in February to serve tea sodas, lattes and even snow cones. Tea, he jokes, has the "entirety of the plant kingdom" to draw from.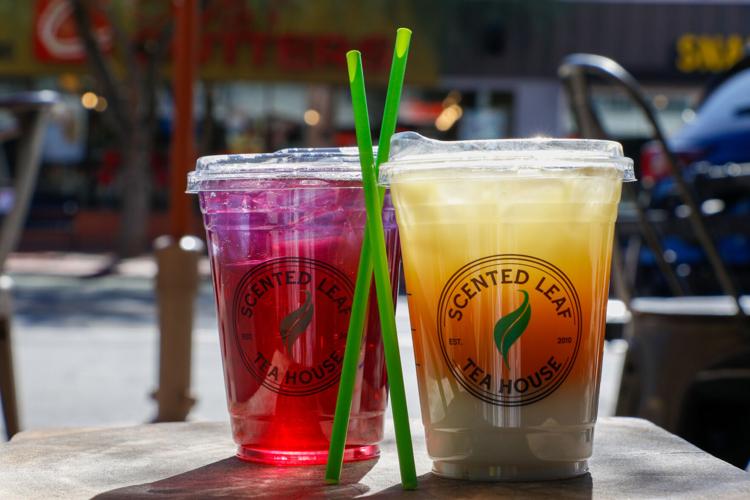 If you're new to that vast kingdom, Read suggests sampling different teas — black, green, oolong, herbal and beyond — to find one that you like. Visit Chantilly Tea's website for a succinct description of the different varieties and brewing tips for each. Herbal teas, for example, are caffeine free. Many people prefer flavored teas, she adds. 
To begin your own exploration, here are a few Tucson-based tea shops or businesses where you can get hot tea or purchase loose leaf tea. Several are online-only.
Chantilly Tea
An afternoon tea room no longer, Chantilly Tea still sells a variety of loose leaf teas, from fruity blends to basic greens and oolongs to flavors that sound more like a dessert than a beverage. The online shop also sells scone mixes and tea accessories so you can have a proper tea time. Also, if you have questions, feel free to reach out to Read at info@chantillytea.com. For more information, visit chantillytea.com. 
Love in a Cup 
Tiffany Nakatani started creating herbal tea blends after a personal health journey. Now, she sells loose leaf tea blends through Love in a Cup, both online and in-person at the headquarters for her other business Boss Women Unite, 1130 E. Pennsylvania St. To shop Love in a Cup's herbal tea blends, visit love-in-a-cup-llc.myshopify.com. 
Maya Tea Company
Shah's Maya Tea Company sells more than 100 loose leaf teas online. The online store also sells tea sachets so you don't have to measure out your tea, along with chai concentrates. For coffee-lovers exploring tea, Shah recommends a strong black tea like a breakfast tea. To satisfy that latte craving, go for a chai latte, he adds. To shop, visit mayatea.com.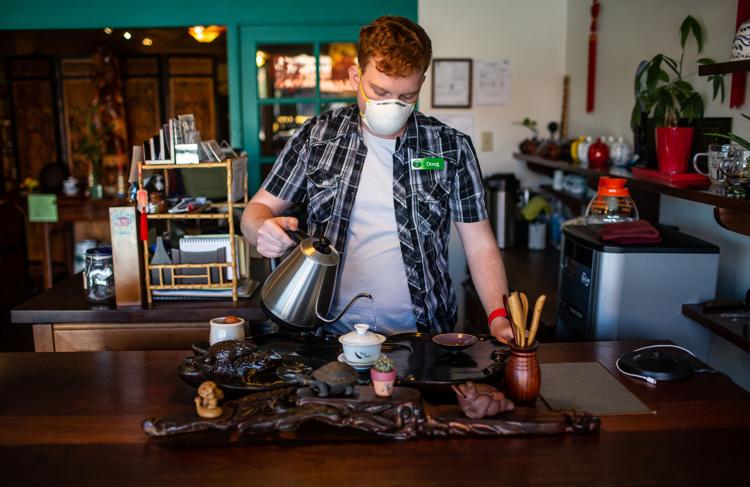 Seven Cups Fine Chinese Teas
This teahouse at 2516 E. Sixth Street specializes in serving Chinese teas. Although the teahouse does not currently have sit-down service, you can order tea to-go in the storefront. Seven Cups' online store also sells a wide variety of Chinese teas, including several sampler packs. For more information, visit sevencups.com.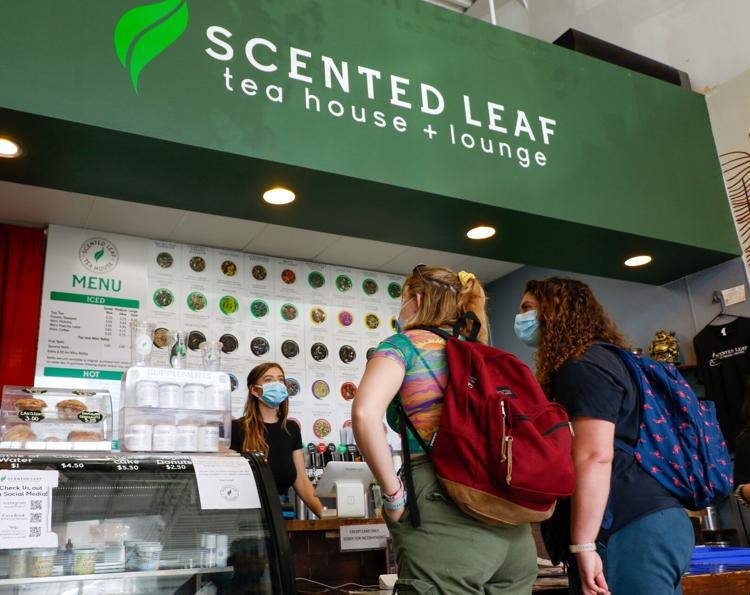 Scented Leaf Tea House and Lounge
With two locations (one downtown and one on University Boulevard), Scented Leaf Tea serves iced tea on tap plus dozens of blends to explore hot. The shop also sells loose leaf samplers, so you can taste a variety of teas before committing to your new favorite. You can purchase tea online or taste it in person at either location: 943 E. University Blvd. and 308 E. Congress Street. For more information, visit thescentedleaf.com. 
Tucson Tea Company
Tucson Tea Company is a new-to-Tucson online tea shop that was previously known as Thunder Mountain Tea in Idaho, according to the Tucson Tea Company website. The shop just launched and has a small selection of tea blends. For more information, visit tucsontea.com.