Sample saganaki. Go for the gyro. Bite into the baklava. And then dance it all off at this year's four-day Greek Festival beginning Thursday, Sept. 27.
This is the 43rd year for the celebration of all that's Greek, a fundraiser for St. Demetrios Greek Orthodox Church.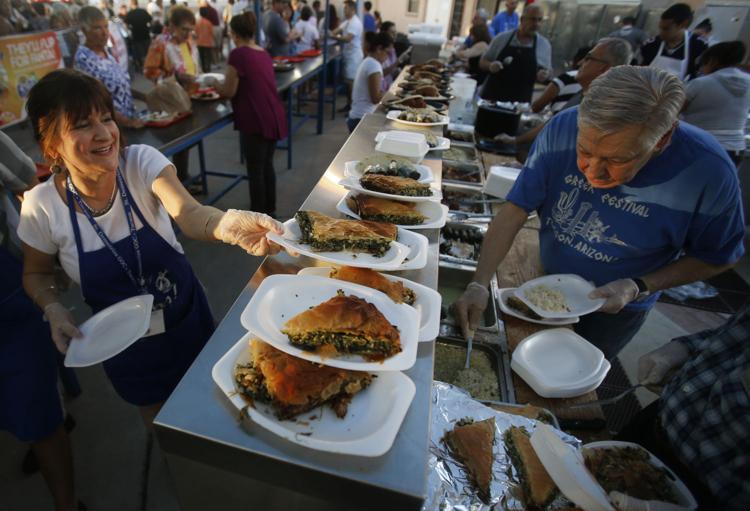 And if you've never been, you are missing a mighty good time. Church members make most of the food and you can't get much better than homemade from skilled cooks. Traditional Greek dances are joyful to watch — and dance. The urge to jump up and join in will be great — and encouraged. And the music, coaxed out of traditional Greek instruments such as the lyra and the bouzouki, is sublime.
That's just too much fun for the $3 admission. And get this: it's free for children under 12, military, first responders, seniors over 55 and students with IDs. Can we hear an opa?
Find more information here.
When: Thursday, Sept. 27, 5-10 p.m., Friday, Sept. 28, 5-11 p.m., Saturday, Sept. 29, 4-11 p.m., and Sunday, Sept. 30, from noon to 5 p.m.