The local business commissioned artist Danny Martin to add some artwork to the Reproductions, Inc. building, 234 E. Sixth St. Stroll east down Sixth Street toward Fifth Avenue and you'll catch pops of orange and red — the two murals completed so far.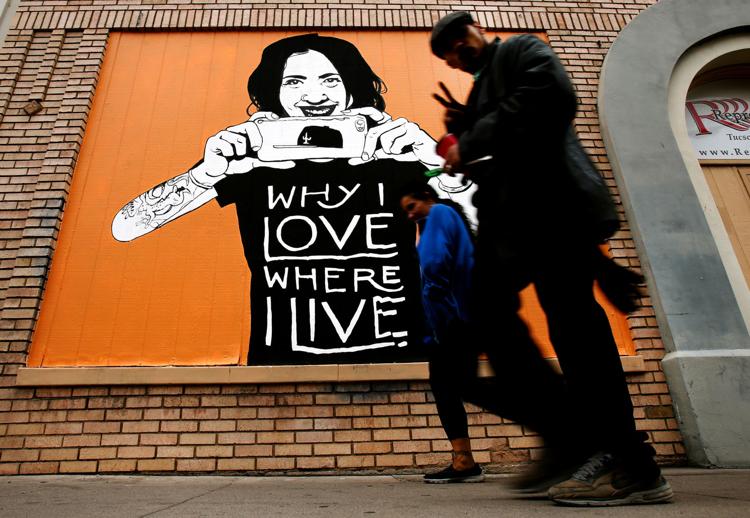 The first mural pays tribute to Kristin Tovar's own journey to loving where she lived. Now a co-founder of Why I Love Where I Live, Tovar grew to love Tucson by snapping photos of her city. Slowly she began to see the beauty — and the people — that make Tucson worth loving. 
The girl in the first mural holds a camera, ready to highlight whoever stands in front of the mural — the frame of the photo she's about to take. 
"It's the people who make us love where we live!" Tovar wrote while we chatted on Facebook messenger. "So in essence, it's a big 'thank you' to the community. The spotlight is rightly on whomever stands in front of her lens."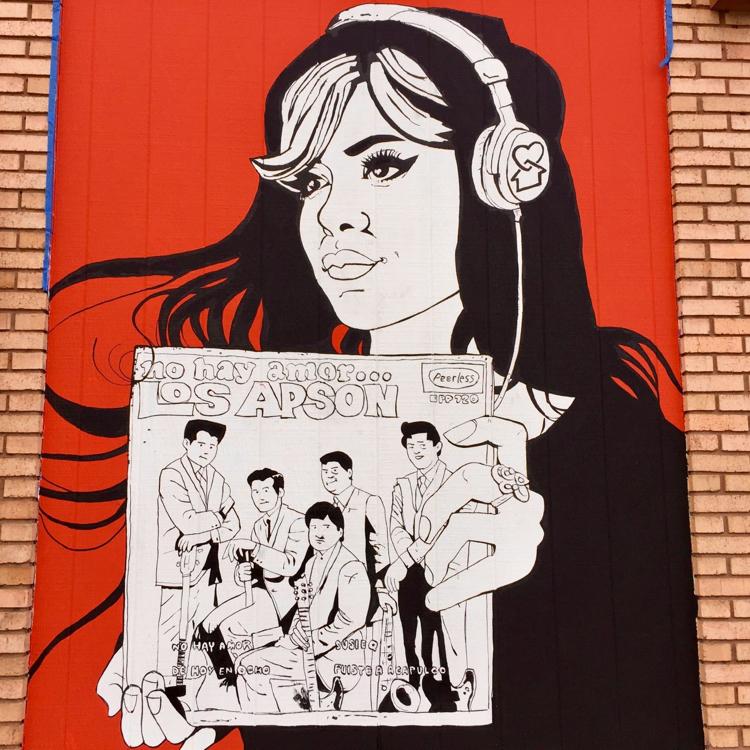 Martin completed the red mural this week. This one is of a girl listening to an album by Los Apson, a Mexican rock band. It's also a reference to Martin's beloved taco shop Tacos Apson, 3501 S. 12th Ave., Tovar said. The mural also represents the cultural depth and diversity in Tucson. 
She added that the third mural should be done in the next few weeks.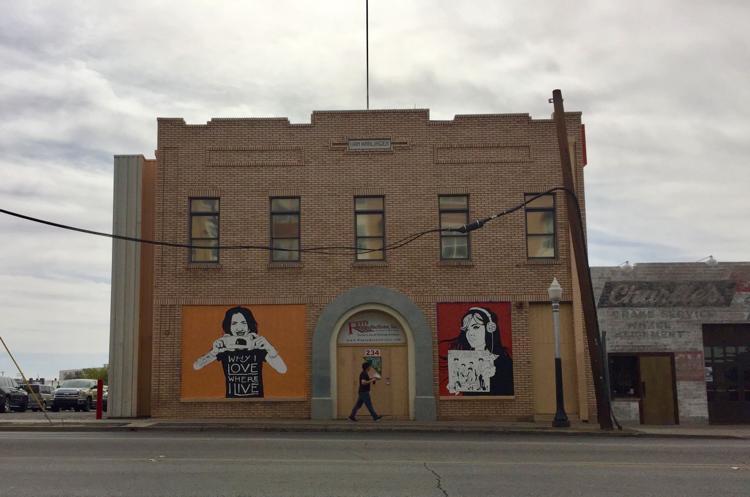 They hope that the murals are "ultimately a gift that hopefully makes others love where they live when they see streets full of colorful art, artists being compensated for their work and the talent of artists we have in Tucson highlighted."