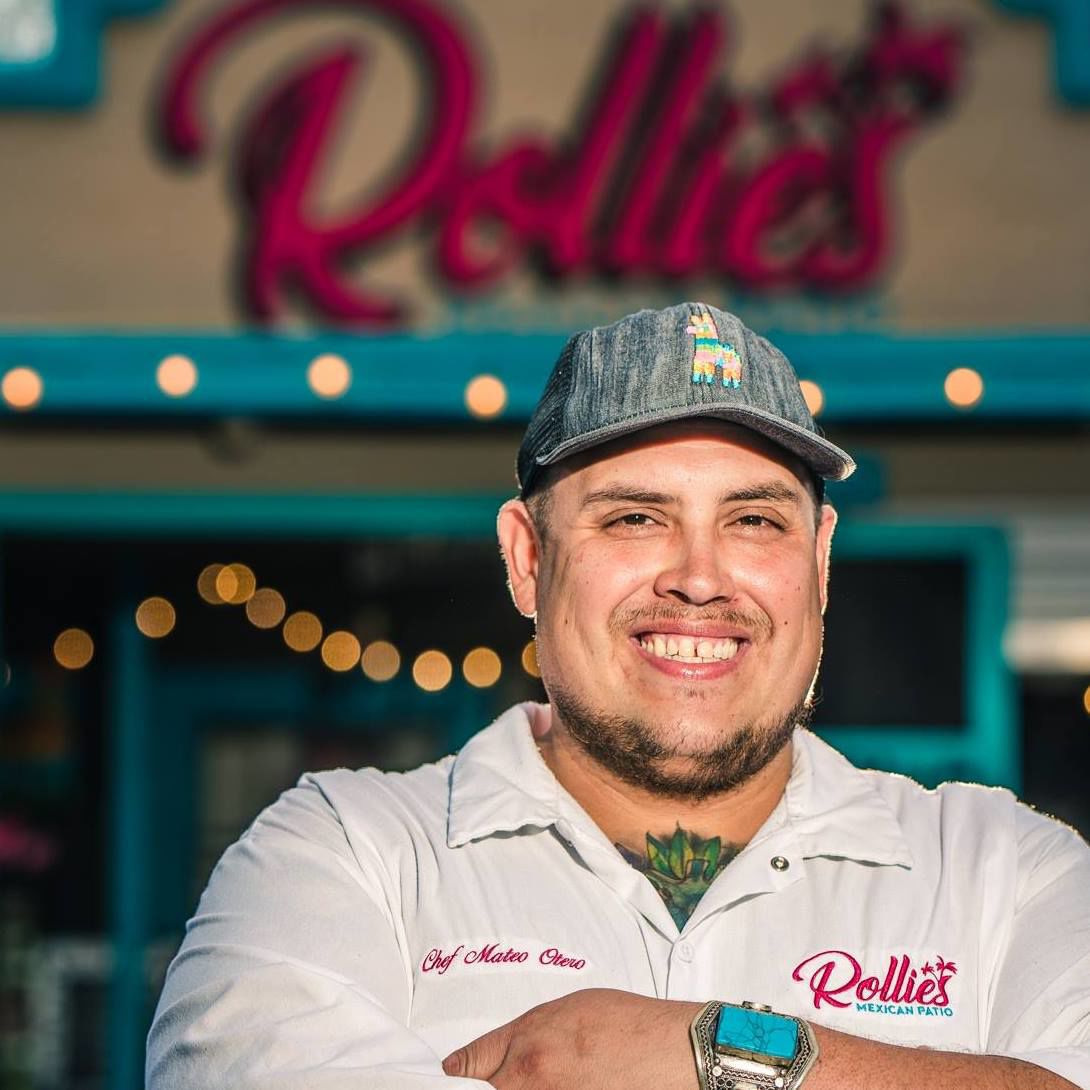 Last Saturday, Mateo Otero looked out at the parking lot of his popular southside Mexican restaurant and realized he had a problem.
There had to have been 80 people there, all waiting for takeout orders of his inventive rolled tacos.
If it had been a normal Saturday, one in which we aren't living under the cloud of coronavirus, he would have been thrilled to see so many people at Rollie's Mexican Patio, 4573 S. 12th Ave.
But it wasn't and the sight of all those people and the potential for real harm hit him.
"I didn't feel right with myself. I had to go out there and play security guard," said the father of two.
That's when he made the decision to temporarily shutter his two-year-old restaurant for at least two weeks.
After the two week pause, he said he will re-evaluate the situation and decide where to go from there.
"I just want to chill at least these two weeks," he said.
Rollie's is one of several Tucson restaurants that have undertaken similar pauses and temporarily closed. All are urging their customers to visit those Tucson restaurants that remain open for takeout only.
Tucson restaurants and those around the state closed their dining rooms in early March in response to the coronavirus pandemic. The state joined Tucson, Marana, Phoenix and Pima County in ordering all restaurants and bars closed except for carryout orders.
Gov. Doug Ducey on Monday went a bit further, ordering all non-essential workers in the state to stay home with the exception of businesses deemed essential. The order does allow people to go grocery shopping, seek medical attention and a few other activities deemed "essential," including golf. 
Tucson restaurants that have temporarily closed include: 
• The Screamery, 250 E. Congress St. and 5870 E. Broadway: The downtown and Park Place locations of the Tucson ice cream shop are temporarily closed due to the coronavirus crisis. Meanwhile, its three other Tucson area locations — 50 S. Houghton Road, 2545 E. Speedway and 5920 Arizona Pavilions Drive in Marana — remain open with reduced hours for carryout only.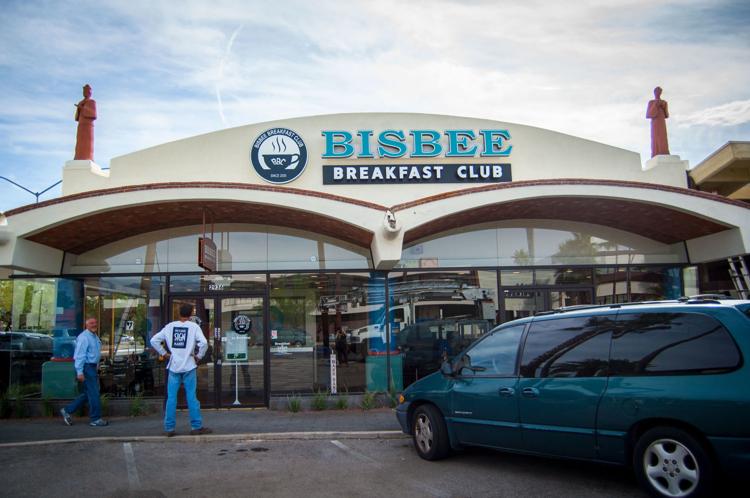 • Bisbee Breakfast Club, with several Tucson locations including 4131 W. Ina Road, 2936 E. Broadway and 4811 E. Sunrise Drive: The Bisbee-born breakfast/lunch restaurant announced on Facebook Monday that it was closing all of its Tucson metro area restaurants until further notice. The original BBC in Bisbee also is temporarily closed. "Given the growing concern over COVID-19, we've decided it's in our staff and guests best interest to batten down the hatches and wait this terrible situation out," the owners posted, adding that they will reopen as soon as the situation allows.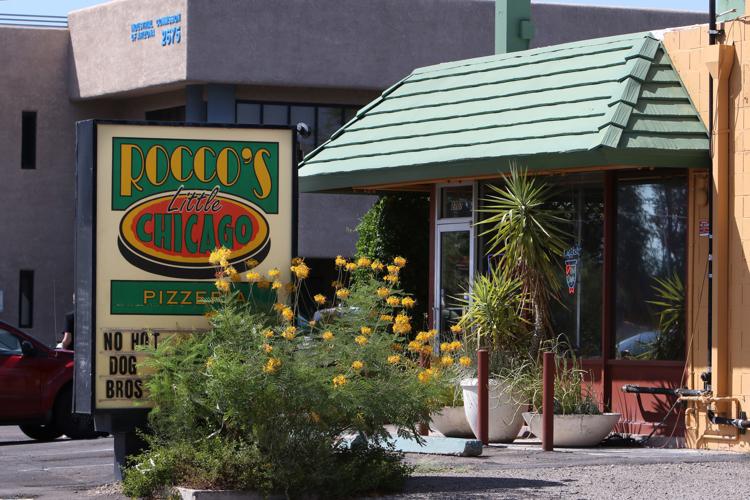 • Rocco's Little Chicago Pizzeria, 2707 E. Broadway: The popular Chicago-style thick-crust and stuffed pizzeria that's been around since 1998 is temporarily closed. The owners announced the move on Facebook March 28, saying they wanted "a couple weeks to regroup." "Meanwhile eat locally so our peers can keep their doors open!" they added.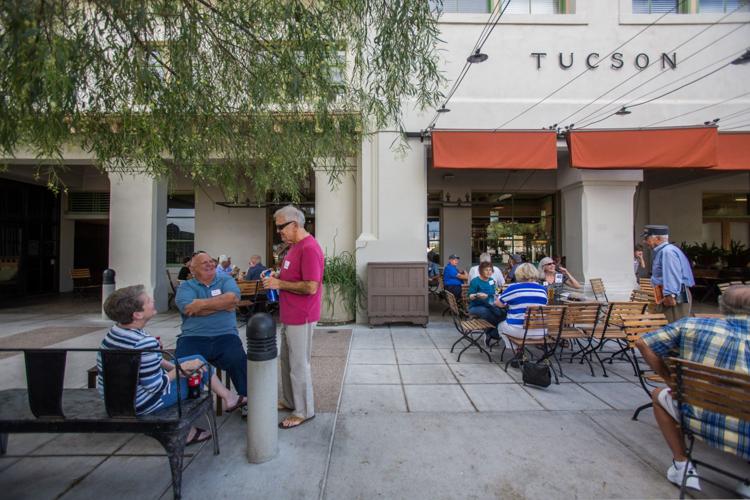 • Maynards Market & Kitchen, 400 N. Toole Ave.: The sister restaurant of Hotel Congress's Cup Cafe bowed out early, announcing on Facebook March 22 that they were closing as a result of the coronavirus outbreak. The restaurant, which has been open 11 years, urged its clientele to visit The Cup Cafe, which remains open for carryout only.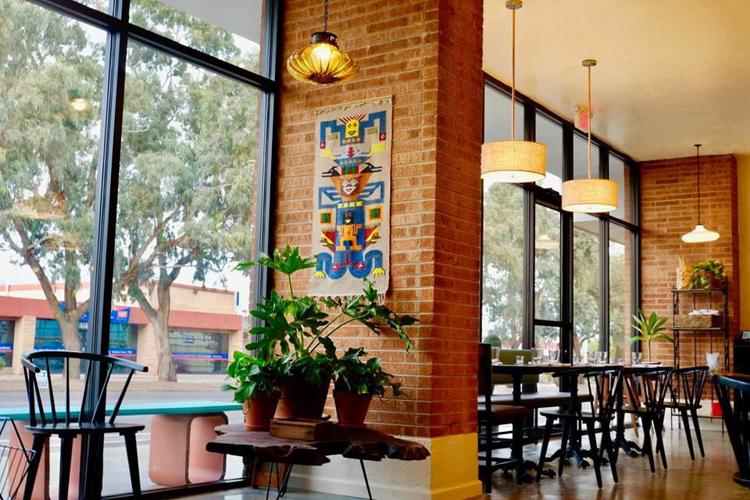 • Tito & Pep, 4122 E. Speedway: In an Instagram post Tuesday afternoon, chef-owner John Martinez said he was temporarily closing his midtown restaurant and hibernating for a spell to ensure that "we are all healthy and safe to welcome you back in the not so distant future." Martinez said his main objective in converting his restaurant to takeout when all restaurants in the state were ordered to do so two weeks ago was to shore up its future on the other side of the coronavirus crisis. Martinez said with the support of the community, mission accomplished. 
Contact reporter Cathalena E. Burch at cburch@tucson.com or 573-4642. On Twitter @Starburch