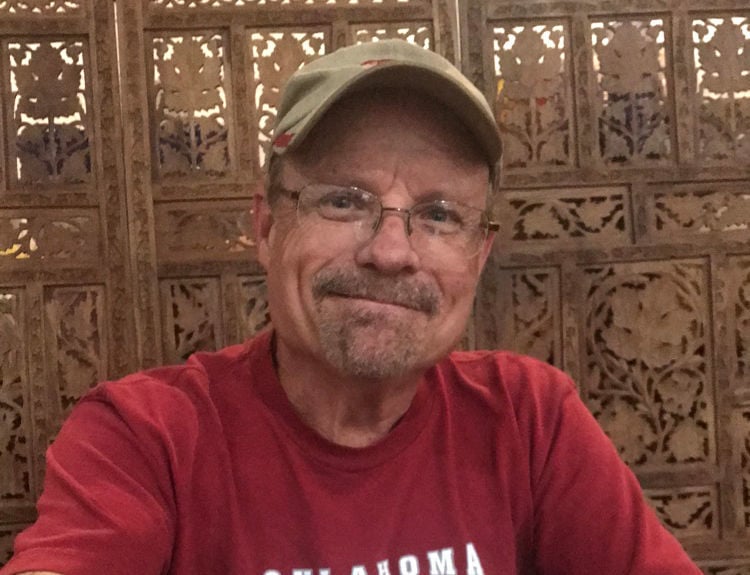 A 21-year-old man is facing a murder charge in the killing of an Oklahoma man whose body was found partially eaten by mountain lions near a popular Tucson-area hiking trail last year.
Daylan Jacob Thornton was booked into the Pima County Jail Wednesday, Oct. 14 on suspicion of first-degree murder, abandonment of a dead body, fraudulent schemes, identity theft and theft of a credit card, the Pima County Sheriffs Department said.
He's accused in the death of Steven Mark Brashear, 66, whose gnawed remains were discovered Dec. 30 near the Pima Canyon hiking trail in the Catalina Mountains north of Tucson.
Brashear arrived in the Tucson area Dec. 7 from Bartlesville, Okla., and was reported missing by his family soon afterward.
An autopsy found opiates in his system when he died. It also found evidence of "significant post-mortem animal activity."
Not long after the body was discovered, Thornton was charged on suspicion of stealing the SUV Brashear had been driving.
It took detectives another nine months to gather the evidence that led to the latest charges, the Sheriff's Department said.
Three mountain lions — an adult female and two young adult males, all 1 to 2 years old — suspected of feeding on the victim's remains were shot and killed by the state's wildlife control agency.
Post-mortem exams on the animals found a section of one of Brashear's thumbs in the stomach of one of the males, according to Arizona Daily Star archives.
Arizona Game and Fish deemed the big cats' behavior unusual and cited danger to the public in making the decision to euthanize, the archives said.
What you missed in notable Tucson crimes and court cases