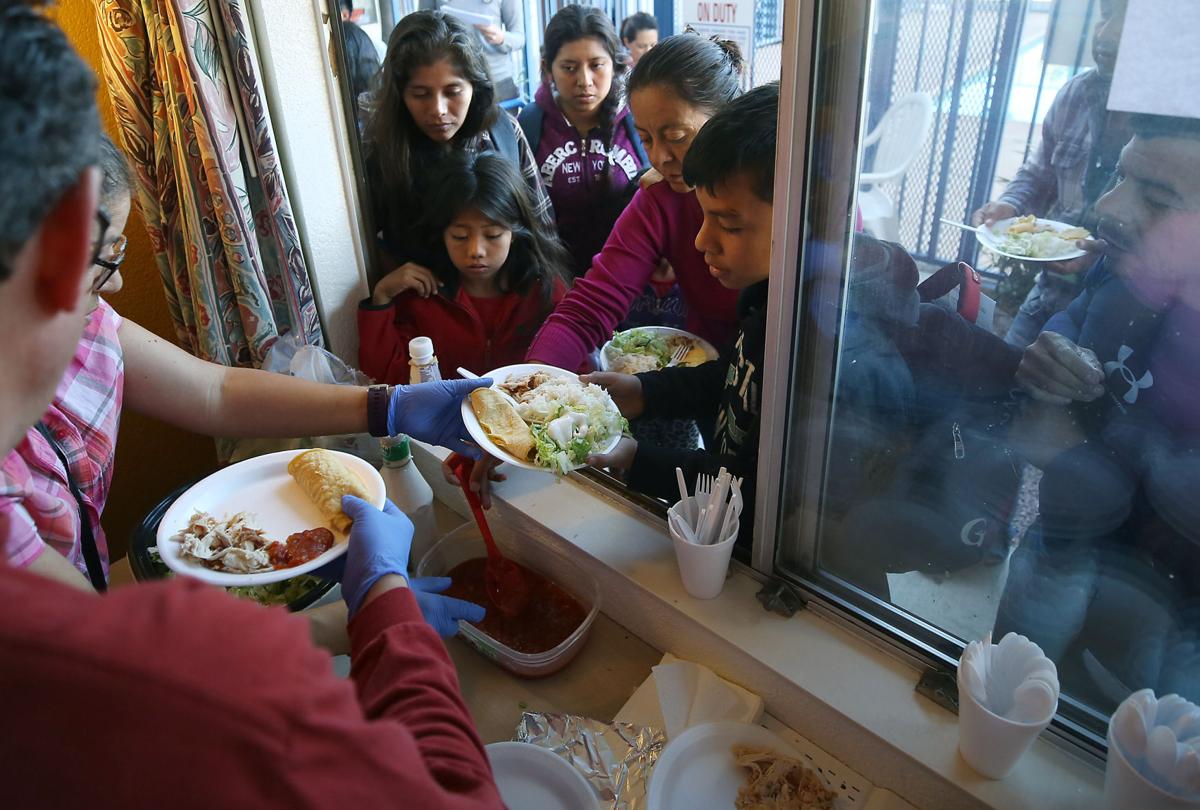 Catholic Community Services of Southern Arizona was awarded $220,746 to provide assistance to families, older adults and those with disabilities, the state attorney general announced Tuesday.
The funding is part of $670,227 in community grants distributed among five nonprofit organizations across the state, said Attorney General Mark Brnovich.
The state funding is to assist at-risk vulnerable populations and homeless adults and families as they work toward self-sufficiency and independence, said Brnovich in a news release.
"Too many Arizonans live paycheck-to-paycheck and many of our seniors don't have enough in their savings to absorb a medical expense or home repair cost," said the attorney general.
"High temperatures make this time of year particularly dangerous for vulnerable populations who are struggling to pay their bills or who lack a roof over their heads," he said.
Brnovich also said that government partnering with "proven nonprofit organizations can help provide a small safety net for low-income and struggling individuals."
Catholic Community Services of Southern Arizona Inc., which is an affiliated organization of the Roman Catholic Diocese of Tucson, will provide individuals and families with short-term rent, utility and move-in assistance, said Marguerite Harmon, chief executive officer of the agency. 
In addition, clients will receive life-skills and financial management training, as well as referrals to partner agencies with an emphasis on clients age 55 and older, mentally disabled individuals and single mothers with minor children, Harmon said.
"This funding will be instrumental to the stability of households we serve," said Sonia Lopez, program manager with the Catholic social services agency.
"By working with vulnerable participants who are on the brink of homelessness, the program is able to prevent lifelong effects from such a traumatic experience, especially for families with young children," said Lopez in a news release.
The community grants funding comes from a 2015 joint state settlement among Arizona, other states and the U.S. Department of Justice against Standard and Poor's structured finance ratings services alleged in a 2013 consumer fraud lawsuit.
Tribes get HUD grants
In another matter, the U.S. Department of Housing and Urban Development awarded nearly $7 million to five Native American communities in Arizona to improve housing conditions.
Officials announced the Pascua Yaqui Tribe was awarded about $1 million and the Tohono O'odham Ki:Ki Association, which is the nation's housing authority, was awarded $2 million.
The funding also is to aid in stimulating community development for residents, including funding construction projects that generate local job opportunities, according to officials.
Contact reporter Carmen Duarte at cduarte@tucson.com or 573-4104. On Twitter: @cduartestar