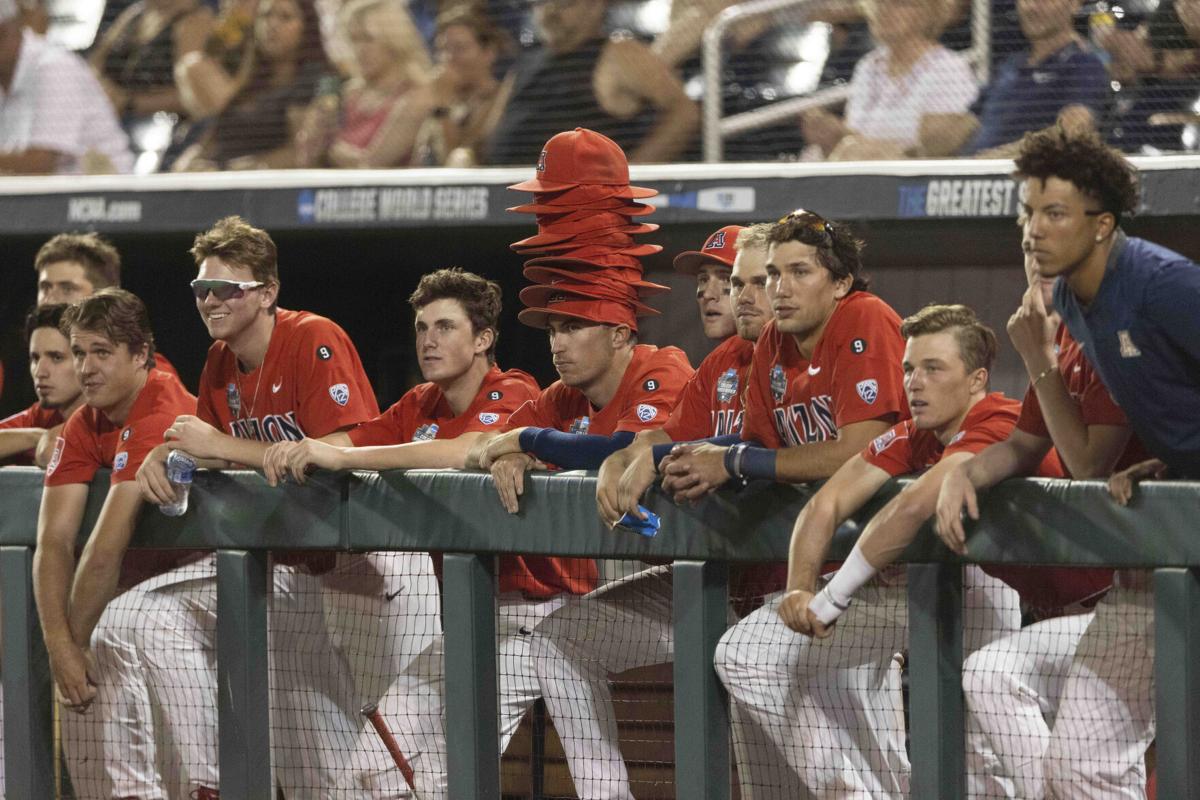 Strikeouts? Arizona can whiff with the best of them.
The Pac-12 champs twice struck out 13 times against Ball State — yes, Ball State — in a season-opening series at Hi Corbett Field that seems so long ago it might've been 1921.
Despite UA coach Jay Johnson's put-the-ball-in-play doctrine, his widely-feared lineup struck out 16 times against Ole Miss, 14 times against Oregon State, 13 times against UCLA, and 18 times against Monday's College World Series opponent, Stanford.
Yes, that game against the Cardinal was a 13-inning game, but c'mon, 18 strikeouts for the NCAA leader in hits and runs?
So it wasn't that novel when the Wildcats struck out 19 times in Saturday's 12-inning loss to pitching-blessed Vanderbilt. As much as the story of the game was pitching — Vandy struck out 10 times itself — the game turned on a down-the-pipe fastball in the bottom of the seventh inning that should've been another strikeout by a Vandy hitter.
But plate umpire Perry Costello called the 3-2 pitch a ball and everything changed.
It was one of 414 pitches, but it had more meaning than all the runs, hits and errors of the five-hour game.
After the 3-2 pitch went against Arizona, pitching coach Nate Yeskie benched starting pitcher Chase Silseth and in what seemed like 10 seconds, Vandy turned a 5-3 deficit into a 6-5 lead. Had Silseth's 3-2 pitch been ruled a strike — the inning's second out — there probably would've been no need for extra innings, no walk-off, bases-loaded dribbler through the infield by Vanderbilt's No. 9 hitter, Jayson Gonzalez.
The story would've been about Silseth out-performing the Commodores' imposing Kumar Rocker, much like the '86 Wildcats part-time pitcher-DH Gary Alexander beating Florida State's 20-game winner Mike Loynd, the college baseball player of the year, to win the national championship.
Or much like unheralded UA pitcher Robert Chaulk getting the best of Eastern Michigan's Bob Welch, then the NCAA's No. 1 pitcher and future MLB Cy Young Award winner, in the 1976 College World Series title game.
One pitch out of 414 changed everything, for Silseth and the Wildcats.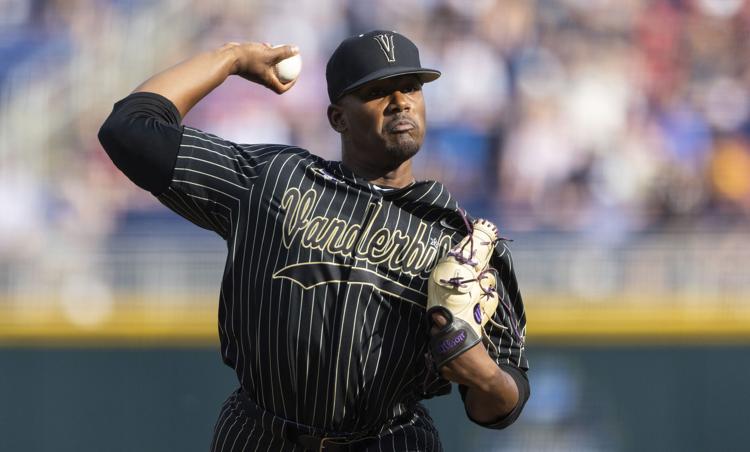 It's not that Costello was the wrong umpire at the wrong time. He might be the leading umpire in college baseball. Costello has worked eight College World Series, 19 NCAA Super Regionals and before that umpired nine seasons of minor league baseball.
It's that Costello just missed a call. It happens. It usually doesn't change the trajectory of the most important game of a team's baseball season, but on Saturday night it did.
Asked about the call in a post-game Zoom conference — did it look like a strike? — Johnson's one-word answer was "yes.''
After Silseth was removed from the game and Vanderbilt assumed the lead, the Wildcats appeared to play not to lose, which is the surest way to lose.
It also put a premium on Vanderbilt's bullpen, which was even more impressive than Kumar, who could be the MLB's No. 1 overall draft pick in three weeks.
Commodores' reliever Luke Murphy was regularly clocked at 95-97 mph, as was Arizona's only shut-down reliever of the night, T.J. Nichols. Three Vandy relievers combined to pitch 6 1/3 innings with 12 strikeouts. How are you going to beat that in the late innings?
No wonder Vanderbilt has emerged as college baseball's most accomplished team of coach Tim Corbin's career, producing dominant MLB pitchers like Walker Buehler and David Price. And the kicker is that Vandy's leading pitcher, Jack Leiter, was saved to pitch in Monday's winner's bracket game, against North Carolina State.
Corbin, who has won two national championships at Vanderbilt, didn't hesitate to correct those who thought 19 strikeouts were the game's most meaningful number.
"We only walked one hitter,'' he said, comparing Arizona's ballyhooed lineup to a modern "Murderer's Row.''
One walk probably cost Arizona the game as much as one walk probably saved Vandy.
College baseball has changed dramatically since Jerry Kindall's Arizona teams won three College World Series championships (1976, 1980, 1986). It has changed the way college basketball has become a game of 3-point shooting and college football has become a spread-offense passing game.
College baseball is now a game of power pitchers. Six of the pitchers in Saturday's game hit at least 95 mph, as displayed on ESPN's pitch-to-pitch screen shots. It's a bullpen-dominated game much like Major League Baseball.
You're not likely to ever see an Arizona CWS pitcher like Alexander, Chaulk, Kurt Heyer or Gil Heredia pitch a complete game in Omaha again.
I asked 1975 Cincinnati Reds World Series pitcher Pat Darcy, a Tucsonan from Rincon High School, how it is possible that college pitchers now hit 97 mph on the radar guns, when it seems like a decade ago 90 mph was considered blazing.
"The pitchers are bigger and stronger than we were,'' he said. "Plus, they get a lot more coaching and play in a lot more games than we did.''
When Vanderbilt won the 2019 College World Series, relief pitchers struck out 18 hitters in 17 innings. On Saturday, Vandy relievers Luke Murphy, Nick Maldonado and Chris McElvain struck out 12 in what seemed like 12 minutes.
If you can't hit it, you can't win it.
Contact sports columnist Greg Hansen at 520-573-4362 or ghansen@tucson.com. On Twitter: @ghansen711