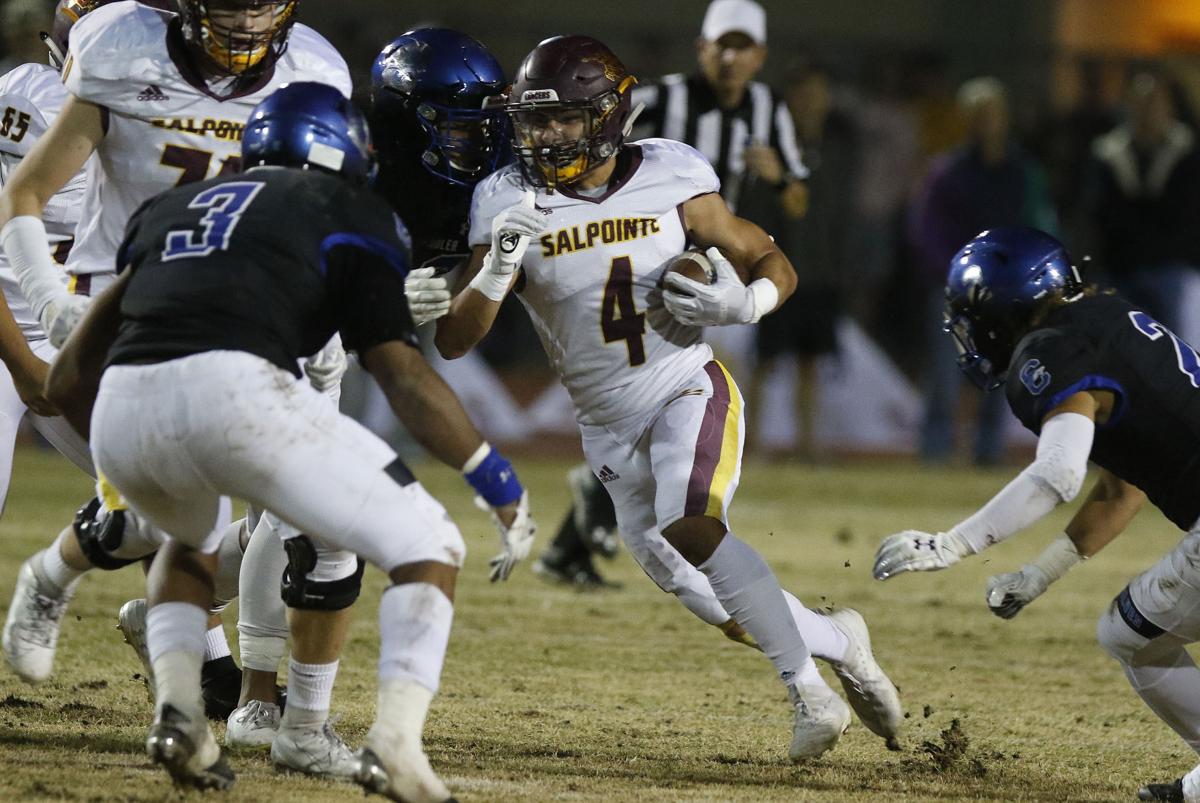 One by one in recent weeks, the Kino Summer Baseball League, the Tucson Youth Football League and the Ricki Rarick Junior Golf program have either shut down or announced the 2020 season would be canceled.
It seems inevitable that high school football is next.
On Friday, David Hines, executive director of the Arizona Interscholastic Association, said "the Governor sets the priorities of what we can and cannot do; if there is no school it takes us right out of the mix."
Tucson's six school districts are tentatively scheduled to begin Aug. 17, but that's subject to change and delay at any time.
Hines further said that moving high school football to spring is not an option.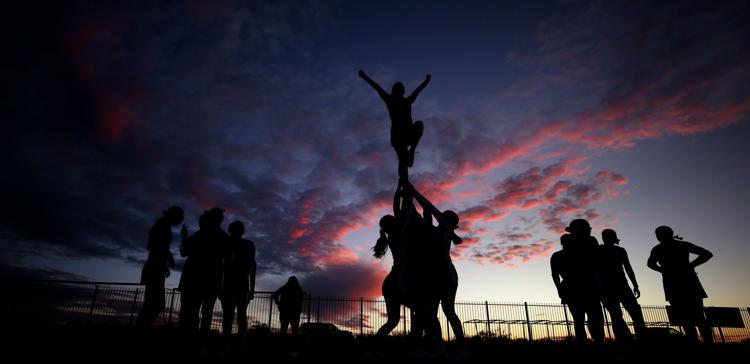 "It's not a road we really want to go down," he said, noting that the model of high school coaching is heavily dependent on independent contractors and not faculty members. "Many of our head coaches may not be available at a different time of the year."
Tucson's high school football season is scheduled to begin Aug. 21 when Salpointe Catholic would play at Canyon del Oro, and Cienega is to play host to Peoria Sunrise. But that can't possibly happen because AIA rules mandate there must be a 14-day "heat acclimation" period for high school teams.
"If there are no further delays," said Hines, "our football and soccer seasons would be set back three weeks."
That would make the opening of the high school football season Sept. 11, at the earliest. And that is highly optimistic. Schedules would be in chaos.
But the factor most disruptive would be if school districts schedule online-only, no-students-on-campus plans. That would almost certainly eliminate the chances for a 2020 high school football season.
The AIA has consulted with crisis management firms and the state department of health sciences. This isn't the Pac-12 or Big Ten conference, where schools with athletic budgets of $100 million or more can pay for proper testing for the coronavirus. High schools can't begin to pay for the comprehensive medical supervision required to safely conduct a football season.
Without thorough medical testing, each school will have to rely on parents to be honest and accurate in their health assessments and communication with the school's athletic director.
All you need is an attorney to see the potential for litigation.
And then there's this: Many TUSD schools have limited and diminishing numbers of football players. If five or six players get sick and test positive — if worried parents withdraw their sons from the football team — how would some schools like Santa Rita, Palo Verde, Catalina or Cholla have enough players to put together a depth chart?
Every high school thrives on its football program. It floats the athletic department's financial books. The leading prep football teams — Cienega, Salpointe, Sahuaro, Ironwood Ridge — can clear $5,000 to $10,000 on tickets and concessions at each home game.
But even if high school football returns in an abbreviated form, will spectators — even moms and dads — be allowed on campus?
This requires more than Plan B. It requires plan C, D and E, and even at that, no plan might save high school football in Tucson in 2020.
---
Neal became much more than a football player in Tucson
Almost every college football coach prefaces his discussions about a recruiting class by saying it'll take three or four years to determine if it was successful.
Sometimes it takes 50 years to realize the full impact of recruiting a high school senior.
In 1970, Arizona football coach Bob Weber went to San Fernando High School outside of Los Angeles to evaluate SFHS running back Anthony Davis, who went on to be an All-American at USC. Weber soon found that he would not be able to sign Davis, but while at SFHS he noticed receiver Mark Neal, who was later chosen to the Los Angeles East-West All-Star Game.
Neal signed with Arizona as part of the Class of 1970 that included star-level players Jackie Wallace, Bob McCall and Jim Arneson, and despite requiring surgery to fix a torn ACL, Neal caught 56 career passes for 889 yards, impressive numbers at a time Arizona and most teams were run-based offenses.
But Neal's real value to Tucson became manifest over a 50-year period, not four years.
By the time he died last week at 68, Neal had become a pillar of Tucson's sports community. He was a 30-year member of the Tucson Conquistadores, among the pioneer Black members of that organization. He was part of a committee that helped to find a replacement — the Colorado Rockies — when the Cleveland Indians abandoned their Tucson spring training headquarters in 1992. He then spent a decade coaching the most successful decade of football in Salpointe Catholic High School history.
At the UA, Neal met and married Rosanne Russell, who became a middle school principal, the chairman of the Salpointe Catholic board of directors and a teacher at Tucson High.
"Mark was such a pleasure to deal with," says Judy McDermott, long-time executive director of the Conquistadores. "He was so fun to be around. He'd work on the driving range, with the caddies, with our membership committee. He seemed to be involved in everything. He helped to fund youth football in Tucson. He was such a great asset for us."
---
Tucson success story Auerbach leaving for NBA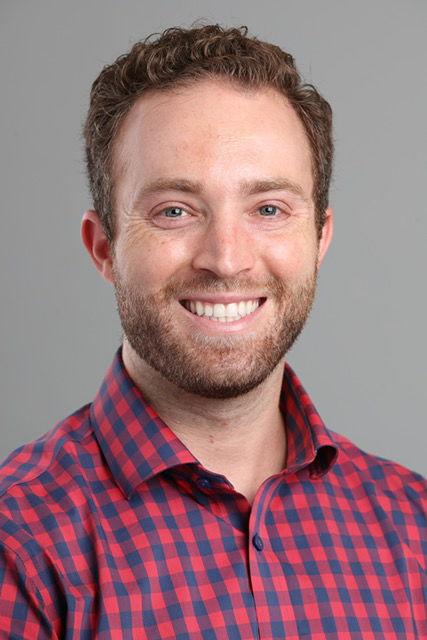 For the last two years, former Salpointe Catholic High School student Alex Auerbach has worked for the UA's clinical and sports psychology services, including as director the past year. He was one of the most important additions to athletic director Dave Heeke's staff in recent years.
This week, Auerbach moves to the NBA, working for the world champion Toronto Raptors as their director of wellness and development. Auerbach has been working remotely during the pandemic. He led an organization-wide town hall about coping with COVID-19 and is putting structures in place to help the team stay connected between their training camp in Orlando, Florida, and their home base in Toronto.
Long-term, Auerbach is in charge of building a culture of wellness and identifying ways to help Raptors players and staff reach personal and professional goals, and developing the players in ways they value. He won't be traveling to Orlando for the planned NBA season restart.
Auerbach earned his Ph.D. from North Texas and has worked at North Carolina and TCU (as part of his doctoral program) and also with Rhode Island football and the Kansas City Chiefs (internship).
Small world: In Toronto, Auerbach will be paired with former Tucsonan Dan Tolzman, a Sabino High School grad who is the Raptors' assistant general manager. Not only that, the Raptors roster includes ex-Arizona players Rondae Hollis-Jefferson and Stanley Johnson.
---
Scofield finding ways to help during pandemic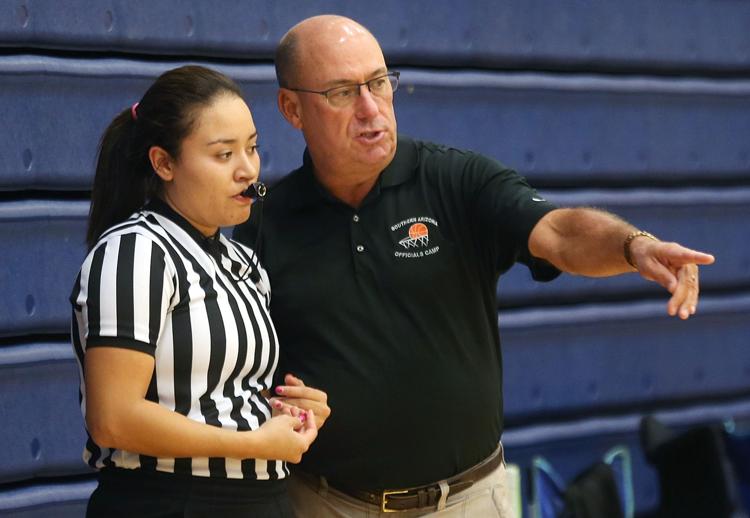 The best thing I saw in Tucson sports this week: While at home a few weeks ago, Bob Scofield, a Pac-12 and former Final Four women's basketball referee, asked himself what he could do to help the community during the coronavirus pandemic.
"I couldn't golf every day," he said. "I wanted to do something to help." So Scofield took it upon himself to start delivering food to Tucson's First Responders every Wednesday.
He got financial contributions from some of his officiating friends in the NBA and NCAA, and immediately got to work. He has since delivered meals to Banner-UMC three times, to Tucson Medical Center, to Oro Valley Hospital and to Northwest Hospital, and to two Southern Arizona firefighting headquarters.
"I buy the food locally, trying to be of help to as many restaurants as possible," said Scofield, who has officiated in more than 20 consecutive NCAA tournaments. 'It has made me feel a lot better about myself."
---
Lude celebrates his 98th birthday in style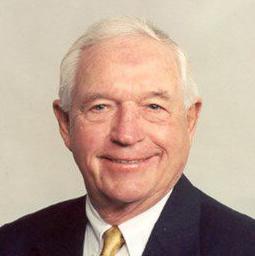 Tucsonan Mike Lude, a long-time college athletic director (Washington, Auburn, Kent State) and one of the founding fathers of Tucson's Southern Arizona Chapter of the National Football Foundation and College Hall of Fame, celebrated his 98th birthday last week.
To mark the occasion, Lude's three daughters traveled to Tucson and staged a drive-by parade near Lude's northside home.
Arizona athletic director Dave Heeke made sure the UA was involved in Lude's celebration. His executive assistant, Tamara Alexander, presented Lude with a UA letterman's jacket. Well done.
---
Gamez's 1989 round in a class by itself in UA history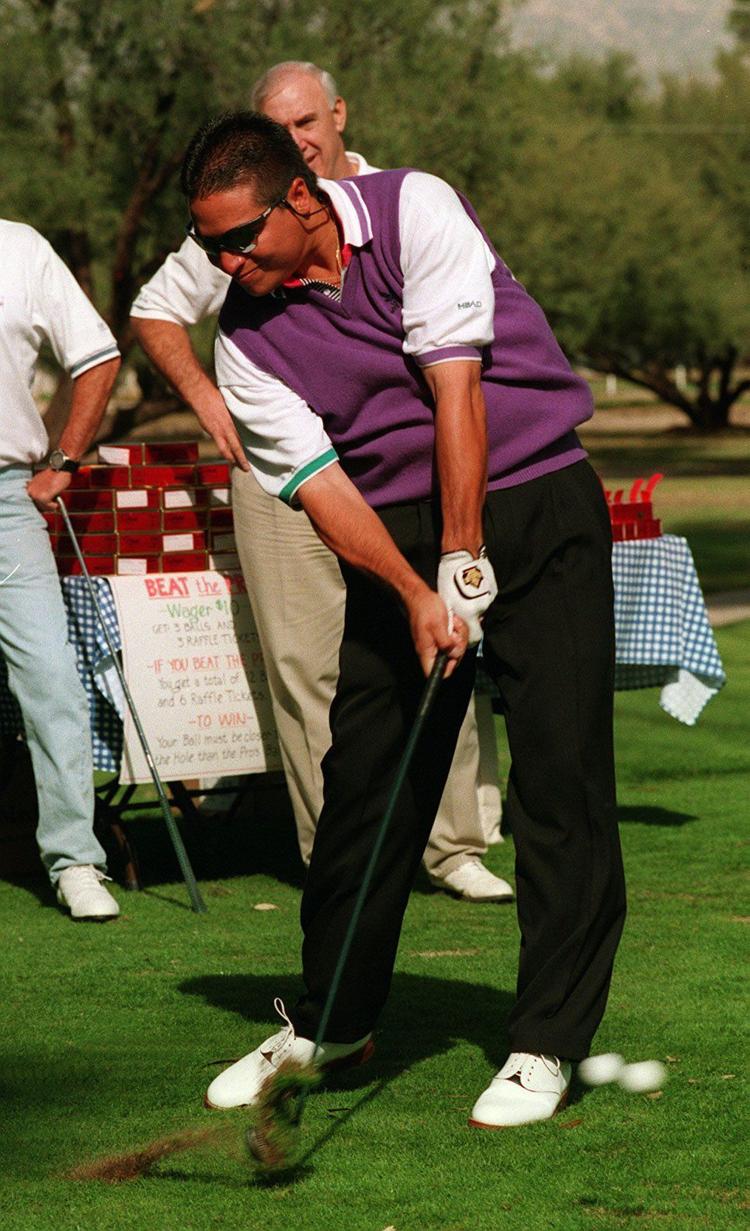 The UA last week staged an online poll in attempt to pick the single greatest round of golf by a Wildcat. That's quite an endeavor considering the UA's strong history in NCAA golf and more than 10 PGA Tour regulars from the school. My choice: Robert Gamez in 1989 shot an 8-under par 62 in the first round of the 1989 NCAA Championships at Oak Tree Country Club in Edmond, Oklahoma.
Gamez's round not only broke the NCAA championship tournament record by two strokes, but was the best-ever score in the NCAA finals. Gamez ultimately finished second overall to ASU's Phil Mickelson.
"That's probably the greatest round I've ever seen, and I've played with a lot of good players," said Oklahoma's Doug Martin. "It very easily could have been in the 50s." UA assistant golf coach Chris Nallen shot 8-under 62 in the 2003 Jerry Pate National Intercollegiate in Alabama, which belongs in the conversation.
---
All-American Peterson headed from New Mexico State to Pac-12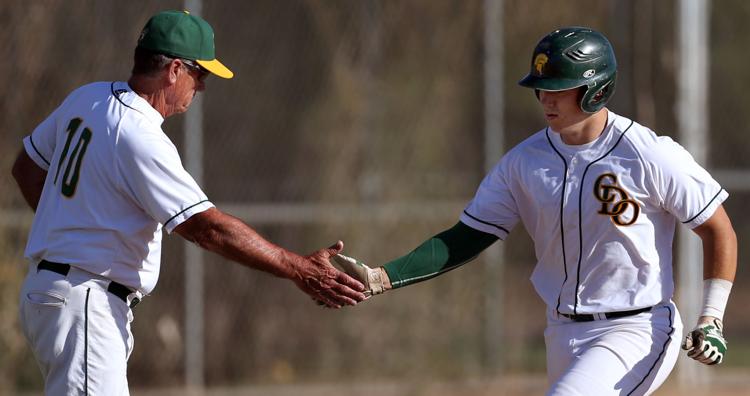 Former CDO state championship baseball player Tristan Peterson did not get selected in MLB's abbreviated five-round draft last month.
But Peterson is moving on; last week the first-team All-American announced he will leave New Mexico State — where he hit .400 with 20 home runs and 90 RBIs in 2019 — to play his senior year at Washington State.
It fits; the coach who recruited Peterson to NMSU, Brian Green, is now the head coach at WSU. Peterson left New Mexico State with a 4.0 GPA in civil engineering.
---
Pima College waiting to hear fate of Maricopa County schools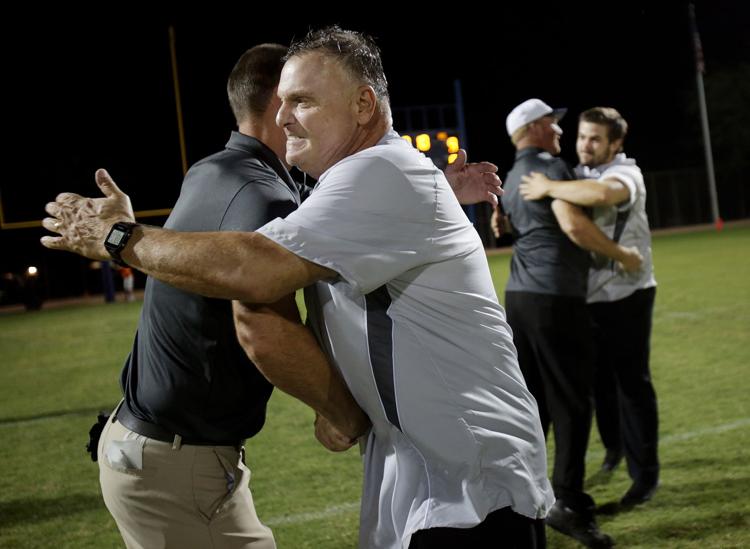 The most significant Tucson sports story of the week is likely to be a public discussion held by the 10 ACCAC schools in Maricopa County, a forum that is aimed at determining if the Maricopa schools will cancel their 2020-21 sports seasons.
Meanwhile, Pima College athletic director Jim Monaco and the coaches/teams of 11 Pima College sports are in limbo, as are the coaches and players at fellow ACCAC schools in Yuma, Douglas, Coolidge, Prescott and Thatcher.
---
Ex-Cat Vaughn's son on fast track in soccer
As a productive receiver at Arizona under Dick Tomey from 1990-93, Terry Vaughn caught 102 passes for 1,486 yards. He then played 12 seasons in the Canadian Football League and caught 1,006 passes, then the second-highest total in CFL history.
He was voted into the CFL Hall of Fame. Vaughn's son, Zion Vaughn, has taken a different path than his father. He is a soccer prospect of the top level.
Last week, Zion, who lives in Chandler with his family, was accepted to be part of the MLS' Real Salt Lake development program in Utah, which includes attending the RSL academy/high school. Zion has moved to Salt Lake to begin what he hopes is a pro soccer career.
---
My two cents: Athlon says Sumlin's program has lost identity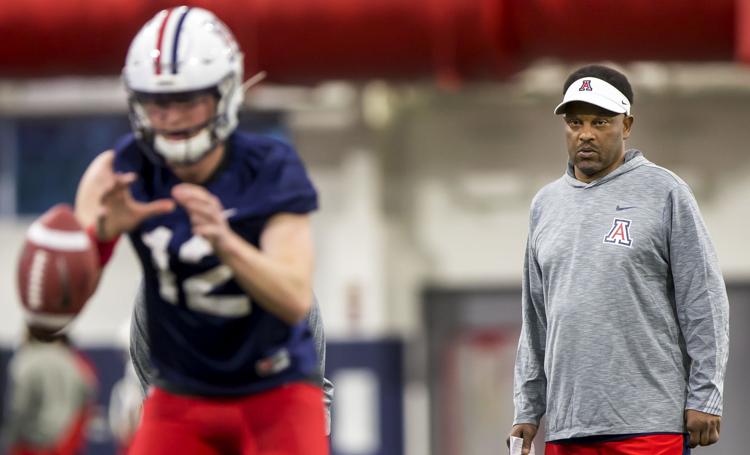 The first major and established college football magazine to hit the market this summer — Athlon — tempers its enthusiasm about Kevin Sumlin's Arizona football program.
"They don't have the juice anymore," the magazine wrote of Sumlin and his staff. "That was Sumlin's calling card (at Texas A&M), that ability to make waves in recruiting and get the kids fired up. That's not this program. They're flat, they don't have an identity and they're losing badly in marketing and recruiting to their in-state rivals."
The magazine is also critical of Arizona for basing so much of its recruiting in Texas.
"Recruiting-wise, they can do well in Texas," the magazine quotes an opposing coach as saying. "But this league is built in California. They need to adjust their recruiting because they'll eventually die without making L.A. inroads."
Other than all that, no problem.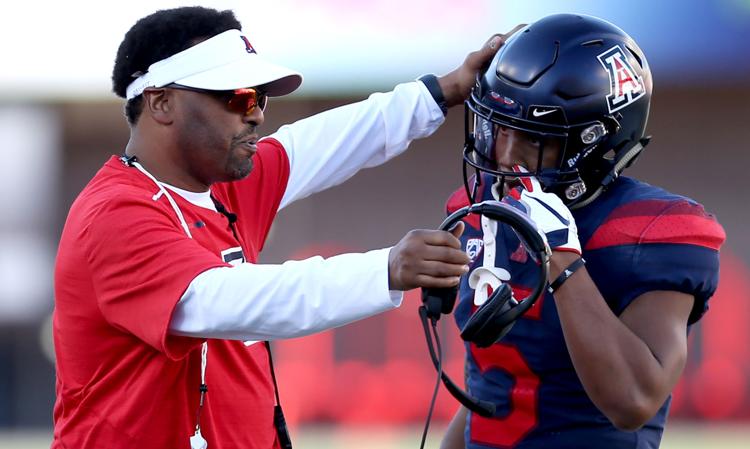 Contact sports columnist Greg Hansen at 520-573-4362 or ghansen@tucson.com. On Twitter: @ghansen711
Be the first to know
Get local news delivered to your inbox!