Northside peeps no longer have to trek over the westside for their Poc Chuc chicken. The trendy Mexican concept Seis Kitchen just opened its second location at River and Campbell this week, making it a full-fledged restaurant now. 
The 3,287-square-foot space at Joesler Village looks brighter and airier than its previous iteration as the Italian restaurant Orenccios. FORS Architecture + Interiors did a nice job updating the aesthetic with striking geometric patterns on the booths. It's still a pretty casual vibe though, with counter service to keep the price down.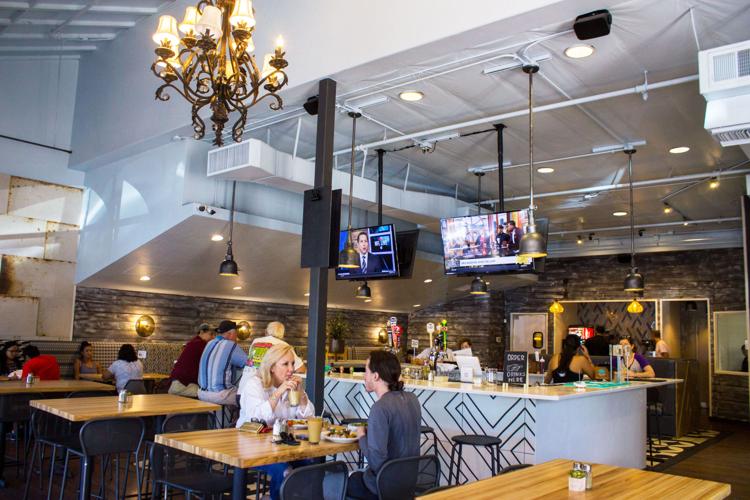 The food menu is the same: tacos and quesadillas that draw from central Mexican and Yucatán flavors. We shared a plate of Baja crispy fish tacos, $11.50, and the achiote-chicken Poc Chuc quesadilla, $9.50, on the first day. Any opening day kinks had already seemed to be worked out, and the quality was just as good as the original Mercado San Agustín location. 
But more importantly. The new spot has a full bar.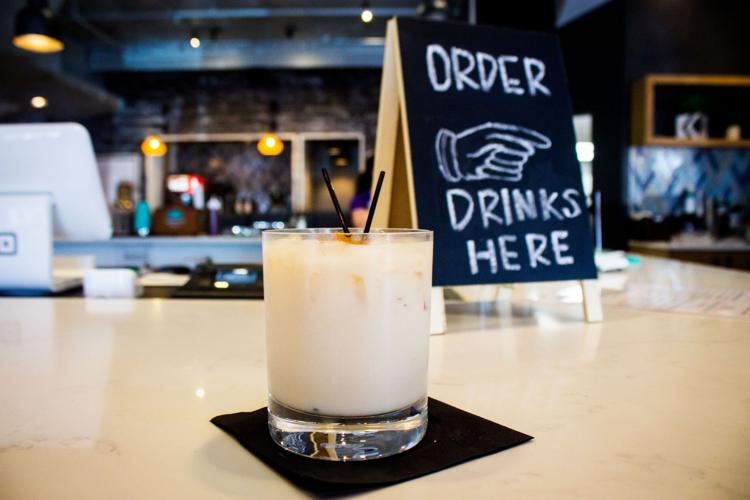 We fell in love with original location's housemade coffee horchata, so this choice was a no-brainer. Introducing, the Seis-Chata! It's pretty simple really, just the housemade horchata with Bacardi white rum and a dash of cinnamon. But wow, this blows that RumChata stuff out of the water. So rich and smooth, with just a little dark sugar taste from the rum. 
We also tried this watermelon margarita, with Sauza silver tequila, fresh watermelon juice and a spicy Tajin rim. "Tastes like Mexican candy," my lunch partner Samantha said. But the watermelon kept it light and fresh, not too sugary. PS: We didn't try one, but they also have micheladas. 🔥🔥🔥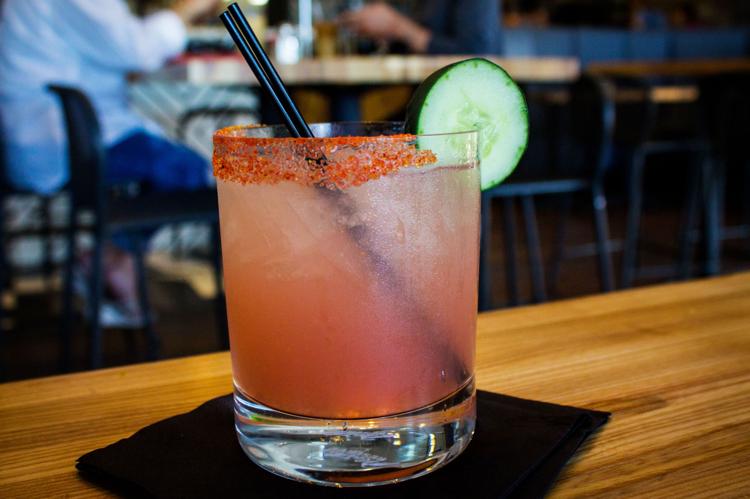 Seis Kitchen is at 1765 E. River Road. The restaurant is open 8 a.m. to 10 p.m. every day. Call 520-612-7630 for more info.