Nothing says summer like a lazy day lounging around a lake while the kids play in the water. 
Luckily, there are a few great lakes within two hours of Tucson, making them the perfect option for a day trip or quick weekend getaway. 
If you're thinking more along the lines of a weekend away, you can camp or rent a cabin at Patagonia Lake and Roper Lake State Parks. They're pretty bare bones camping cabins, but they have beds and air conditioners making them a great option for an inexpensive weekend. 
Patagonia Lake State Park
You can do all the things at Patagonia Lake. You can swim, boat, fish, hike, camp, picnic and more. Plus the nearly 90 minute drive is beautiful as it goes through the rolling hills of Sonoita and Elgin. 
Also, the town of Patagonia is pretty cute, so you could explore a little before or after you hit the lake. 
Cost: $15-20 per vehicle for the day
Parker Canyon Lake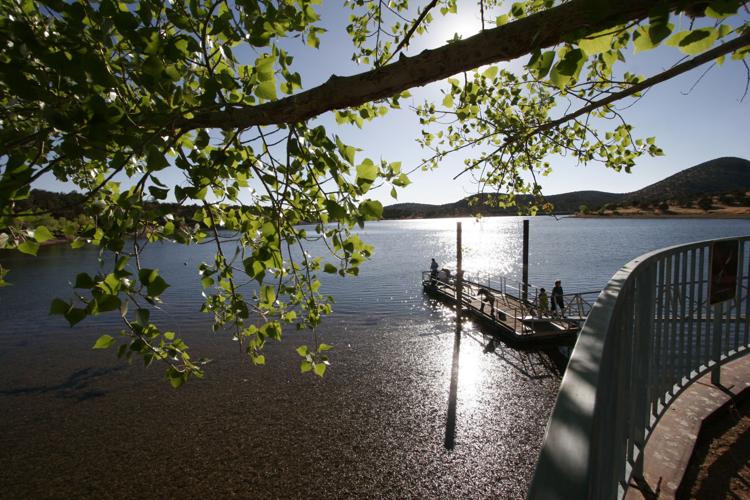 This mountain lake is just under 80 miles away (toward Patagonia Lake) and includes a marina where you can rent boating and fishing equipment and buy last-minute supplies like food, snacks and cold drinks. Plus, it's about 20 degrees cooler than Tucson. 
You can camp, boat, fish, swim and hike here. 
Peña Blanca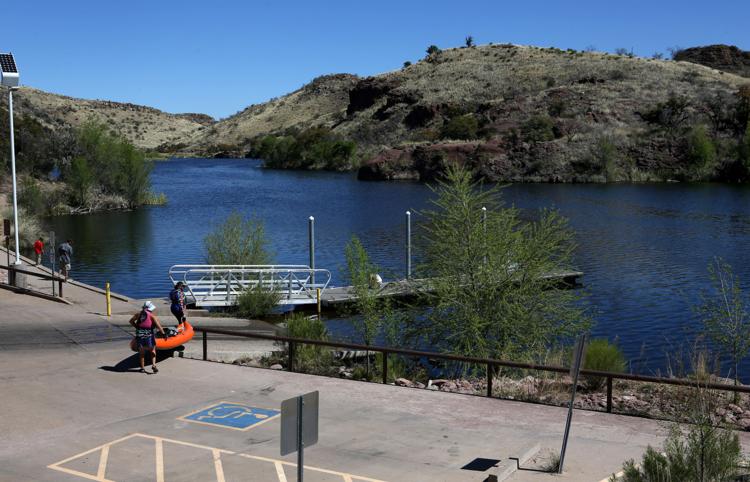 This 49-acre lake is a hop, skip and jump away from Nogales, Arizona in the Pajarito Mountain foothills and is a little over an hour south of downtown Tucson. 
You can boat, fish and have a picnic. You are allowed to swim here, but there isn't a designated swimming area. 
Where: Take I-19 toward Nogales until you get to the Peña Blanca - Ruby Road (Hwy 289) exit. Go west for about nine miles to the Peña Blanca Lake Recreation Area. Turn right on the paved road that'll take you to the lake and boat launching ramp.
Cost: It's currently free to go here, but an $8 fee to use the developed fishing and picnic areas will be implemented in late summer or early fall
Roper Lake State Park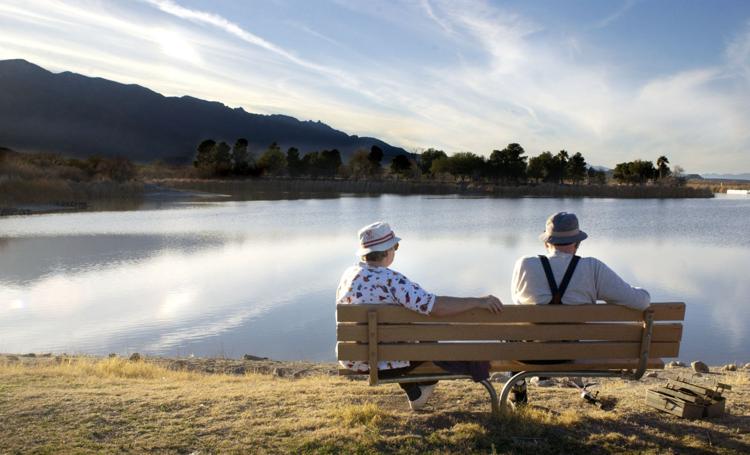 Just about two hours east of downtown Tucson, you'll find Roper Lake State Park. You can hike, fish, swim, boat and view wildlife. 
In Safford you'll find restaurants, antiques and museums if you want to venture into town.