To account for the lack of water in the desert, Emily Powell created a Go-Fish-style card game that makes a lot more sense. 
Player One: Got a barrel cactus? 
Player Two: Nope. Take a hike. 
So goes the premise of Prickly Pairs. Instead of matching fish, you're matching cacti. 
Prickly Pairs is the first product from Powell's new toy design company Why and Wiser. 
The beautiful cards feature hedgehog and organ pipe cacti, among others — and of course, the majestic saguaro. 
Powell, 32, illustrated the cards herself. The deck also includes cactus fact cards, so you can learn about each prickly plant. 
"We definitely love anything cactus and Arizona," says Autumn Ruhe, the owner of Mildred and Didlred, one of the local toy shops where you can find Powell's cards. "Cactus in general seems to be trendy right now, but even before that we had a desert section for tourists."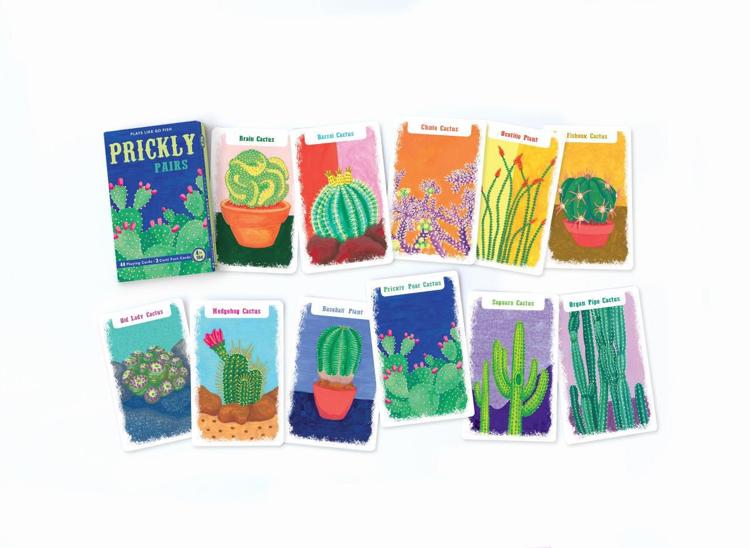 Why and Wiser is Powell's attempt to blend her love for both art and science. 
"I have always liked the idea that you can be both artistic and want to understand how things work," she says. "Science and art aren't mutually exclusive fields by any means." 
Powell's parents — a geologist and a nurse — raised her to think critically and appreciate science. That didn't go away when her passion for kids led her to toy design.
Powell squeezes designing for Why and Wiser into her off hours. She's been in the toy industry for six or seven years and currently works as a product manager for a local toy company.  
"Who wouldn't want to be an elf for a living?" she adds. 
Powell launched Prickly Pairs at the Cultivate Tucson market last December, following a year of developing the game, exploring the Tucson Botanical Gardens and taking photos. 
It was an appropriate debut. A Cultivate market the prior year got her thinking about her own entrepreneurial endeavors. 
"I've been to all of them, but that was the one where I thought, 'I should be here. I should be doing this.'" she says. "The only thing stopping me was me."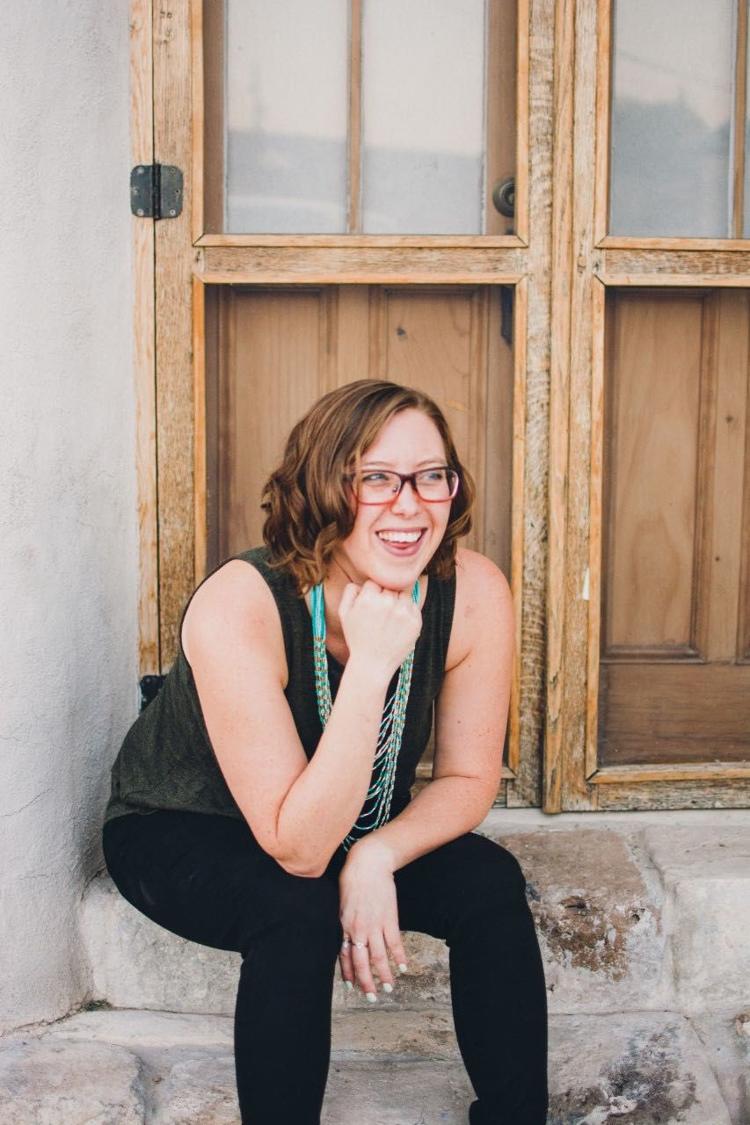 "Having all the creative outlets and groups and support around Tucson kind of made it easy to dip a toe in the water and look around at all of these women and really be inspired that if they can do it, so can I," Powell says. "Especially with their support." 
At the April 21 Cultivate Market, she'll sell her Prickly Pairs cards plus a few handmade goodies — prints of women thinkers, seed-planting kits and best friend necklace kits. The necklace kits will include string, beads and instructions to make a water molecule, all packaged in a test tube. 
She's also working on a design concept similar to the card game Old Maid, but the matching cards will be women astronauts or cosmonauts and the "Old Maid" card might be an old man in a lab coat. But that's still a ways off. 
Following a childhood in Spokane, Washington, Powell moved to Vermont to study architecture and art history at Middlebury College. She worked a summer in a preschool after graduating, before heading to Chicago to work in elementary schools as part of AmeriCorps in 2007. She stayed in Chicago to get her master's degree in product design from the Art Institute of Chicago and got a job working in a furniture showroom. 
"It wasn't my soul match of a job," she says. 
So she left and began working at a toy store in the city. 
"I went to the toy store because at that point I knew the kids' market was where I should be..." she says. "You see how the kids and parents are reacting to things, what they're looking for and what they love." 
She moved to Tucson in 2014 after a relationship and another job fizzled. With family here, the desert meant a fresh start. 
"I feel like odds are I would have arrived at (Why and Wiser) sooner or later, but without Tucson, it would have been later for sure," she says. 
"Why and Wiser is focused on art and science, but I definitely want to still include ideas of empowerment and open-mindedness and social engagement, as well..." she says. "Really, the idea of it is just critical thinking, whether that's socially, scientifically or creatively, it's just meant to engage different ways of seeing and thinking and observing and participating."