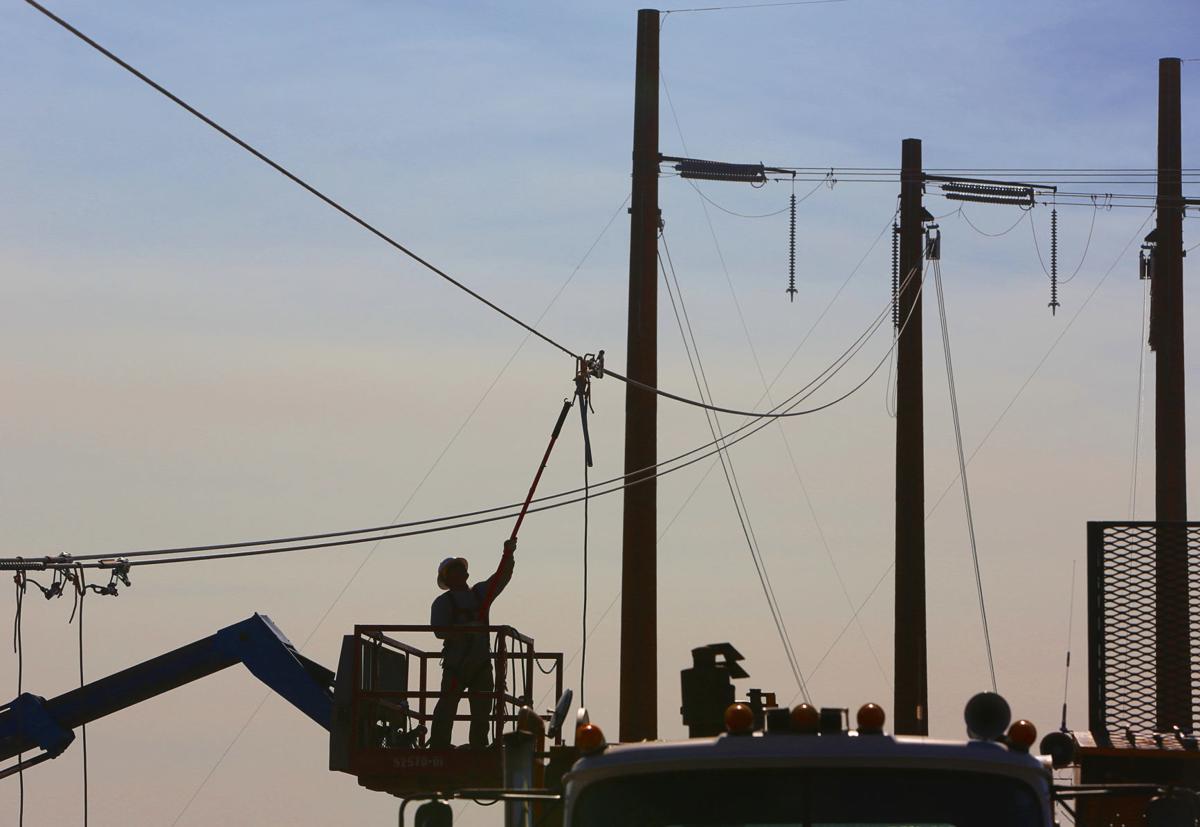 Tucson Electric Power Co. is seeking comments from the public on proposed routes for a new high-voltage transmission line planned to run about 10 miles, mainly along South Kolb Road.
The first set of public meetings on the project are scheduled for 6 to 7:30 p.m. today (Tuesday, May 21) at the Littletown Community Center, 6465 S. Craycroft Road; and 5:30 to 7 p.m. Wednesday, May 22, at the Ott Family YMCA, 401 S. Prudence Road.
The 138-kilovolt Irvington-East Loop line would connect a TEP substation at the H. Wilson Sundt Generating Station on East Irvington Road to its East Loop Substation, east of North Kolb Road and north of Broadway.
The new line, which TEP is planning to place into service in 2021, also would connect to two new substations, one at South Kolb Road and East Stella Road and the other near Kolb and East Littletown Road.
TEP says the new transmission line is needed to serve growing energy needs, help Davis-Monthan Air Force Base meet its energy resiliency requirements and improve electric reliability for customers across Tucson.
The Arizona Corporation Commission must approve a Certificate of Environmental Compatibility for the transmission line before it can be built.
After TEP applies for a certificate later this year, the Arizona Power Plant and Transmission Line Siting Committee will review the application and gather comments from neighbors and other stakeholders.
If a certificate is granted, it will be sent to the ACC for final review and approval.
TEP says the City of Tucson also must approve development plans for the two substations and issue a "special exception land use permit" for the substation near East Stella Road.
The company said it mailed a newsletter with information on the project to about 22,000 residents in the project study area.
TEP says public comment will help narrow down the proposed route to three alternatives for further consideration, and residents will have additional time to comment on those routes.
The public may also comment via mail to: P.O. Box 711, ATTN: Irvington-East Loop, Mail Stop RC131, Tucson, AZ 85701-0711; by emailing comments to IRV2EL@tep.com; or by calling 382-4662 and leaving a voicemail message.