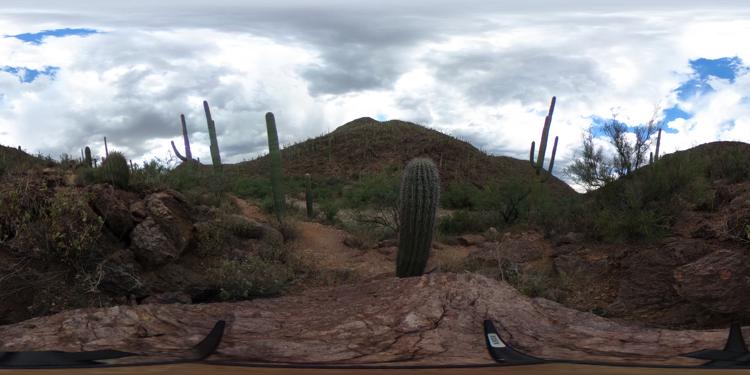 The 5.4-mile route connects two trailheads in the rocky, cactus-studded Tucson Mountains west of the city.
Some hikers trek out and back from one of the trailheads. Others arrange a vehicle shuttle between trailheads to accommodate a one-way hike.
It's a generally moderate ramble through a comely expanse of Tucson Mountain Park, but you'll encounter some ups and downs along the way.
The route is named for David Yetman, an author, social scientist, environmentalist and former Pima County supervisor.
Cactus forests along some segments of the trail rival those in nearby Saguaro National Park West. Dense stands of saguaros on hillsides above the trail include plenty of shapely, gargantuan specimens.
The craggy ridges of the Tucson Mountains manage to make that little range, so near the city, seem somehow imposing, faintly remote, a bit mysterious.
Elsewhere — a little over a mile into the hike from the eastern trailhead — hikers pass a site known as the Stone House.
What was once a large home, with two fireplaces and big picture windows, is now a roofless ruin.
Author Betty Leavengood, in a book called the "Tucson Hiking Guide," writes that the house was built in the 1930s by a onetime editor at the Arizona Daily Star.
For the eastern trailhead, take West Speedway past the Speedway-Anklam Road intersection to Camino de Oeste. Turn left (south) on Camino de Oeste and drive 0.6 of a mile to a parking area at the trailhead.
For the western trailhead, go west on Speedway, which becomes Gates Pass Road. Cross the pass and drive nearly to the bottom of the mountain, where you'll find a parking lot and trailhead on the left.