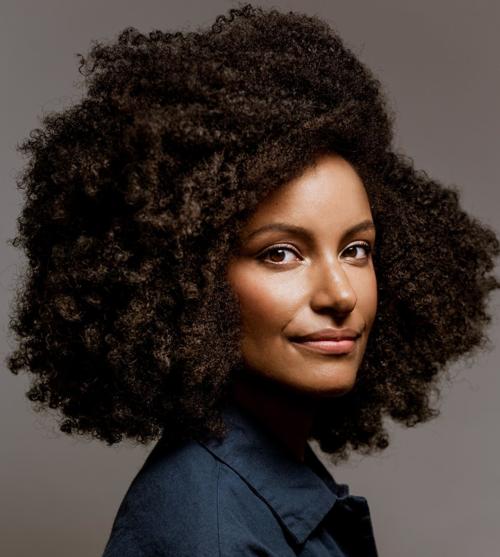 It turns out you can go home again.
Kiley Reid was signing copies of her book, "Such a Fun Age," at Antigone Books Friday, Jan. 17, after giving a talk. As fans were lined up to present her book for a signature, Reid recognized more than half of them, popping up each time to hug an old friend, teacher, classmate or roommate.
That's what happens when your book lands on the New York Times best-seller list and the book tour takes you home.
Reid lived in Tucson from the ages of 7 to 20, graduating from Salpointe High School and attending the University of Arizona for two years.
She transferred to Marymount Manhattan in New York because she was still doing theater and thought New York City would be the best place for that.
Reid will be back in Tucson in March for the Festival of Books, participating in two author panels.
"I did love my experience at the UA, but I was looking for the opposite of that. I was looking for a smaller school in a bigger city," she said after her book signing at Antigone Books. Reid now lives in Philadelphia, but enjoys returning "home."
After working and doing some writing, she applied to nine schools for graduate studies and was rejected by all of them. With a year to decide if graduate school was the route she wanted to take, she spent the time writing. She then applied to graduate schools again and was accepted by all nine.
She thinks the quality of her writing improved in that year. "I think just having time to work on my writing made all the difference."
"Such a Fun Age" is Reid's first published novel. She says, "There were four or five novels before that (that have not been published)."
When writing, the story is Reid's first priority. She loves storytelling and making plot points familiar but surprising.
"I always start with characters," she said, "but I have to love those characters. I find I don't like my writing when it's polemic, but I love modern-day storytelling. I was really thrilled to have a story that makes people want to turn the page and read one more chapter."
She now writes full-time, which she says is strange since she often worked more than one job before, choosing work that gave her time to write.
The novel centers around Emira, a 25-year-old black woman who isn't sure of her future after graduating from college, but she is broke and losing her health insurance. She takes a job babysitting for Alix, who is a trendsetter and a white woman. While at the local high-end supermarket with the toddler, Emira is accused of kidnapping, humiliating Emira and sending Alix on a quest to make things right.
Race and class can't be separated in this story. Alix likes Emira and doesn't want to lose her, but Emira isn't one of her interns who can be exploited for the sake of a resume and reference. That Emira isn't in a lifelong career becomes real to Alix after the incident at the grocery store.
"I think the most racist thing in the book is that Emira doesn't have health insurance," Reid said. Since the early 20th century, domestic workers and farmers did not have the same labor rights and it still affects people like Emira today. Reid knows the feeling, having been without health insurance in the past.
Reid spent time as a babysitter for several families and used that experience when writing. She said that child care can be a great joy, but the margin of error is so small and the pay is so low even though a child-care worker is taking care of something so precious to the parents. (Reid did have one babysitting job that paid $20 an hour, a rate that is far above the norm.)
She hopes the book opens up questions about child care. It's hard on parents and those who provide the care. In other countries child care is subsidized. "I wonder what that would look like here," Reid said.
The book is also a commentary on people who find themselves in a position of power that they weren't ready for and then take big leaps to deny that power by leveling the playing field. The character Alix tries to do that but makes missteps. Reid notes, "If Alix was a perfect employer, that still wouldn't change things for a lot of black women earning less than another demographic."
Contact Johanna Eubank at
Stay up-to-date on what's happening
Receive the latest in local entertainment news in your inbox weekly!