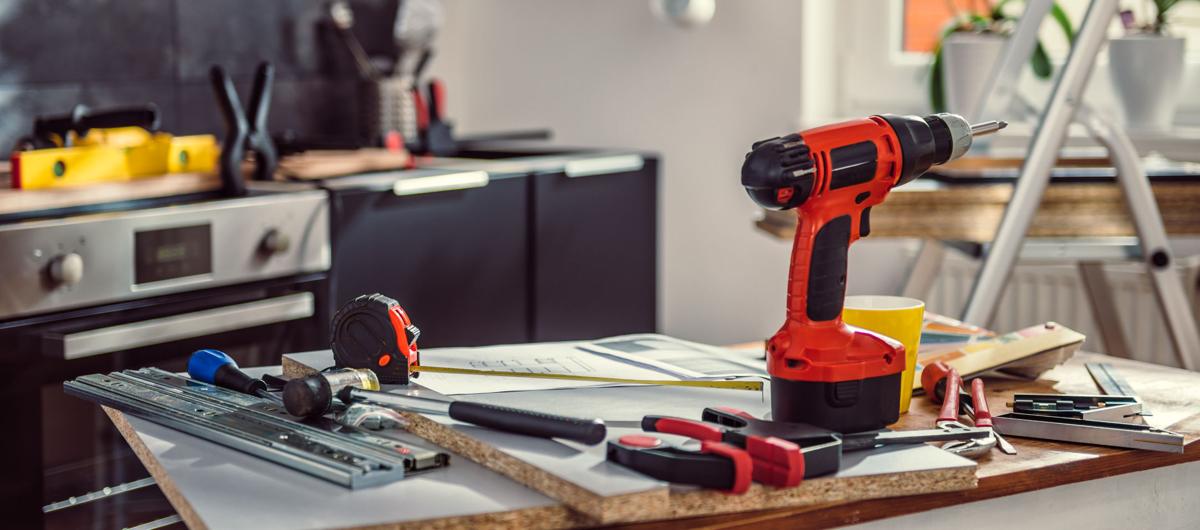 Question: How was the remodeling industry affected by the strain of 2020?
Answer: "Looking back at 2020, we were actually surprised at what we saw in the remodeling industry," says Rosie Romero. "We expected that remodeling trends would have shifted to updating home spaces for office and school. While homeowners tried to adapt their homes into schools and offices, we saw a continued trend in the demand for kitchen and bath remodels." Other remodelers we talked to have experienced the same demand and have seen an up uptick in calls. Homebound homeowners search the internet and are curious about what they can do to improve their at-home experience. Not only have these trends continued, they have continued with vigor. People who decide to move forward with a remodel are presenting their need with a new intensity — they want it done yesterday or at the very least, tomorrow.
Q: What do you anticipate in the way of remodeling trends in 2021?
A: Rosie believes that the remodeling trend will remain strong throughout 2021 due to current low interest rates and the amount of home equity driven by the high demand for Arizona homes. While it is tempting for homeowners to sell during the current market, it is also costly to buy a new home. Home improvement becomes a very practical choice for many.
Q: What projects will homeowners be looking for?
A: We anticipate the trend toward updating and renovating of bathrooms and kitchens to prevail. We anticipate an increase in home office spaces if the COVID-19 pandemic continues to keep people at home for school and work. Other trends that will continue into 2021 have been observed by our certified partners:
John Reuter, owner of Assurance Builders in Tucson tells us, "Some of our clients are choosing to do projects that don't require workers to be in the home for long periods of time, like door and window replacement. We also had several calls to create extra space with the addition of a free-standing garage."
Several of our partners have seen an increased demand for mother-in-law quarters. Though casitas and second master suites have been the trend for a while, the pandemic has given homeowners a new urgency to complete projects that allow them to bring mom and dad home.
Q: What should homeowners expect if they decide to remodel in 2021?
A: Homeowners should anticipate delays due to manufacturing and availability: General contractors rely on product availability. "Countertops from manufacturers, plumbing faucets, cabinets and more should all be ordered and on the job site before demolition begins," says Reuter. Manufacturing was halted or at least minimized during the initial shutdown. Over a short amount of time construction was declared to be an essential business, homeowners gained confidence and construction resumed. "Manufacturing, however, has struggled to catch up and, I suspect, we have depleted many product reserves.
The impact of limiting manufacturing workers for social distancing as well as the high demand and shortage of drivers for delivery also will play a part in delays," Reuter says. Reuter's advice to homeowners is to keep a graceful attitude. Choose a reputable contractor and prioritize your products and choose the most effective path to completion.
Expect Higher Prices: High demand and lower supply from the manufacturing hiccup will drive costs up for many products. For example, the National Association of Home Builders, says that lumber prices have seen the largest four month gain since 1949. The cost increase is a whopping 14.9% since August and 50% since April.
COVID-19 precautions: Talk to the contractor you are considering. What protocols do they have for COVID-19? Procedures to protect homeowners can potentially add time and may cause delay — plan for it. Make sure you are comfortable with the precautions they offer.
Buyer beware: Always be cautious about new businesses. We advise homeowners to choose companies to do work at their home who have been in business at least five years. This is generally sufficient time to demonstrate that the business owner knows how to manage a business. Also, check to make sure that at the very least they are AZRCOC-certified with no unresolved complaints, have happy customers in their wake and bank accounts in good standing. During periods of high growth and/or labor shortage, there are generally many startup companies that do not make it (it is estimated that 85% of new construction company's fail in the first year — you want to choose a company who will be around to service the warranty on your project).
"Remember that Rosie on the House is here for you, the Arizona homeowner," Rosie says. "There is no shortage of ways to get the information from us that you need to make wise decisions in your home improvement projects.
"Here is to a happy and healthy new year for you and your family."
Rosie Romero is the host of the Saturday morning "Rosie on the House," heard locally from 10 to 11 a.m. on KNST (790-AM).