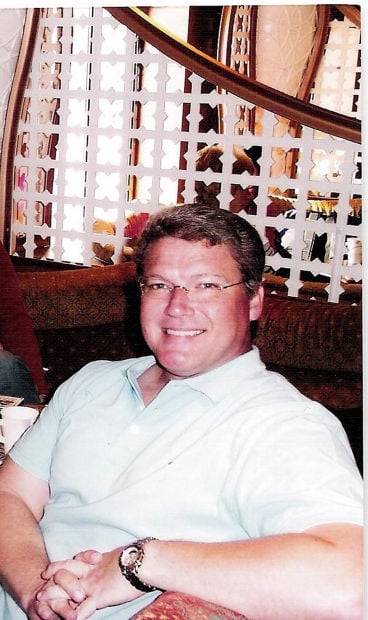 Former Tucson newsman Randy Garsee, who co-anchored KOLD's nightly news program for nearly a decade, died over the weekend at his home in Virginia.
His death at age 50 came as a surprise to all who knew him, said Kris Pickel, who teamed with Garsee on the anchor desk.
"I'm in shock, as a lot of his friends are. We can't believe this happened," said Pickel, now a news co-anchor at a Cleveland television station. "He was an eloquent man and prolific writer. Just a hell of a guy. I was lucky to be paired up with him," Pickel said.
Though Garsee and his wife of 18 years, Amy Blankenship-Garsee, finalized their divorce two months ago, the former anchor was planning to visit Tucson next week to spend spring break with their daughters, Isabelle, 17, and Analiese, 12.
Garsee, who died in his sleep, had high blood pressure, said Blankenship-Garsee, who suspects the condition may have contributed to his death.
"He loved his girls more than anything. He liked to say they were made to order," Blankenship-Garsee said.
Pickel had kept in touch with Garsee by phone and through social media, but hadn't seen him in seven years. She and her husband planned to visit Garsee in a few weeks.
"Randy was fun. He was unique. We were polar opposites ... so we complemented each other. He had such a different outlook on everything. He loved to fire people up. He earned the respect of a lot of people for doing it," she said.
Scott Kilbury, a news anchor at KOLD, remembered Garsee for his good humor and intense focus.
"When he would get into a story, he would really get into it," Kilbury said.
He said he remembered Garsee going to Colorado City, Ariz., on his own time to look into the Fundamentalist Church of Jesus Christ of Latter-Day Saints.
"This was years before Warren Jeffs was exposed," Kilbury said about the now-jailed polygamist sect leader.
Garsee, an avid reader, cracked a book whenever possible.
"He loved to read and would often walk through the newsroom with a book in hand," Kilbury said. "One time he got caught on camera reading a book while I was doing sports. They had to cut sports abruptly, and he was surprised on camera."
Garsee, a native of Texas, anchored the local news with Pickel from 1997 to 2006, when she took a job in Sacramento. Months later, Garsee announced he was fired from KOLD for sending an in-house email critical of station management.
After leaving Tucson, Garsee took a job as anchor and managing editor with an NBC affiliate in Texas before working as a civilian public affairs specialist/journalist with the Marine Corps at Al Asad Air Base in Iraq's al Anbar province. A documentary he made, "Dusk in the Dust," chronicles the Marines' final year in Operation Iraqi Freedom.
In 2010 Garsee became communications and public affairs adviser for the Center for Naval Analyses & Institute for Public Research.
No matter where he traveled, Garsee maintained links to Tucson through his children and The Tucson Murals Project, a blog he started seven years ago to document the public art that is unique to the Old Pueblo.
"He was driving around town and he kept seeing all these murals," Blankenship-Garsee said. "It's not common other places where we lived. It was something he thought was real cool and needed to be brought to everyone's attention. He said, 'We always focus on the negative - Who got shot? Somebody got killed. Why can't we focus on the good in the place where we live?' "
Garsee was a self-published author and was working with his oldest daughter on a book about dragons.
"That was a big theme in Randy's world," Blankenship-Garsee said. "From the day I met him, he always loved dragons."
Isabelle plans to finish the book for her father.
"I think it's only fair that everyone gets to hear it. That's the one idea he was solely devoted to," she said.
Services are planned for him in Buna, Texas.