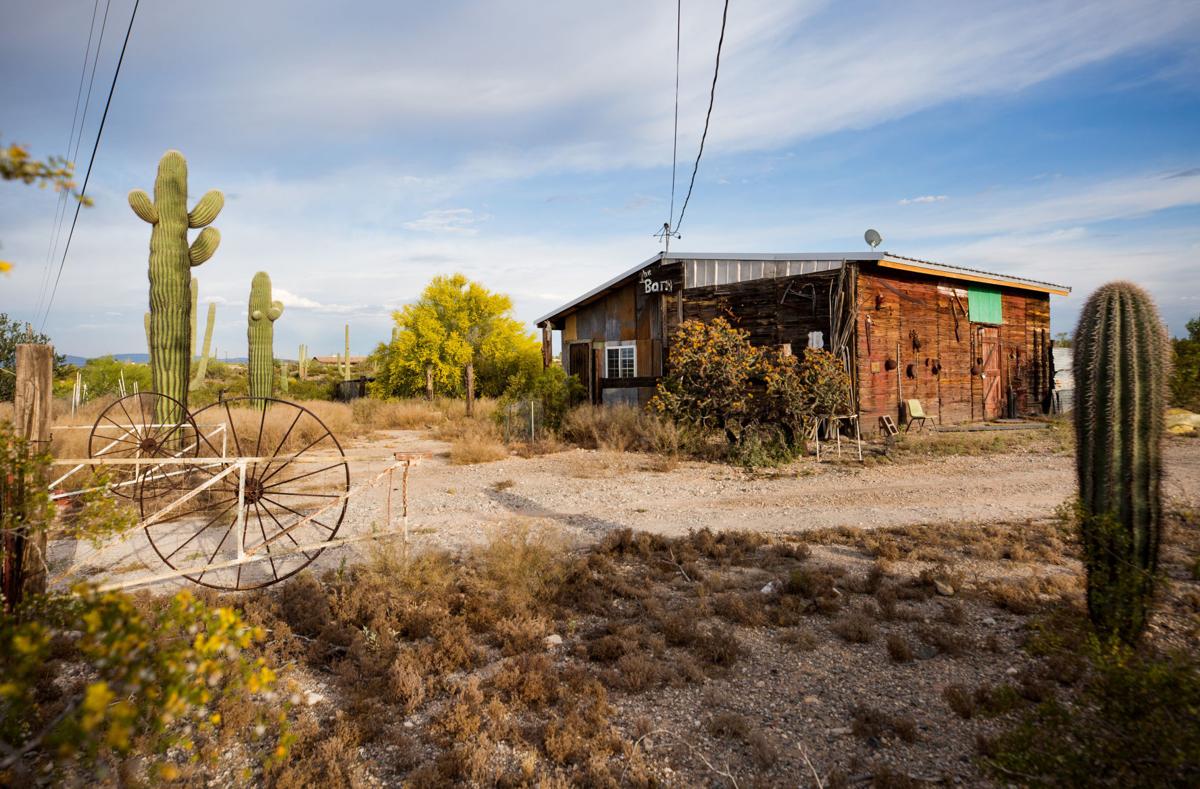 The smuggling charges against border-aid volunteer Scott Warren will boil down to what he was trying to do when he gave shelter to two Central American men, Warren's lawyer argued as the trial began Wednesday.
Warren, a 36-year-old volunteer with Tucson-based No More Deaths, was accused of conspiring to smuggle the men after they illegally crossed the U.S.-Mexico border in January 2018 and then harboring them at an aid station in Ajo known as "The Barn."
Warren says he gave food, water and shelter to men who were hungry, dehydrated and had blisters on their feet from walking through a desert that has claimed at least 3,000 lives.
The opening statements Wednesday marked the start of the first trial in more than a decade of a border-aid volunteer charged with felony human smuggling in Tucson's federal court.
The outcome of the trial could shape humanitarian aid in Southern Arizona for years to come.
As defense lawyer Gregory Kuykendall addressed the 12-person jury, along with three alternates, he put the word "intent" in red letters against a white background on the courtroom's computer screens.
He argued the main question in the case is whether Warren "intended to violate the law."
He told the jury that "if what you intend is simply to help someone," by providing water, food and shelter, then it is not a crime.
"This case is not about humanitarian aid," federal prosecutor Nathaniel Walters told the jury. Instead, the case is about Warren "shielding" two men from law enforcement.
Walters urged the jurors to be clear about who was on trial, saying "No More Deaths is not on trial; Scott Warren is."
The courtroom was packed with supporters of Warren, who wrote his doctoral dissertation on migration and moved to Ajo in 2014 to help stop migrants from dying in the desert.
The remains of more than 3,000 people believed to have died while crossing the border in Southern Arizona have been recovered since 2000, according to records from the Pima County Office of the Medical Examiner.
Rather than a criminal, "Scott is a law-abiding, life-giving Good Samaritan," Kuykendall said.
Warren acted according to protocols set up by No More Deaths, a nonprofit group that provides aid to migrants to protect human life and stay within the limits of the law, Kuykendall said as he recounted the days that led up to Warren's arrest on Jan. 17, 2018.
The Sunday before the arrest, Warren was recovering from the flu. He was on the phone with sheriff's deputies and No More Deaths volunteers who were searching for a migrant. When they got back, Warren planned to talk with the volunteers, some of whom had never gone through the experience of finding human remains in the desert.
Warren went to the grocery store so he could make dinner for the volunteers. When he came back to The Barn, he was "startled" to find the two Central American men.
They told him they were tired and hungry after walking through the desert for two days. During that time, they had split a sports drink and a burrito.
One man had blisters on his feet, a cough and hadn't urinated in 12 hours. The other man had similar symptoms, as well as chest pains, Kuykendall said.
Warren called a nurse, gave the two men water and told them to stay off their feet. He made dinner and shared it with the two men. He then called a doctor in Tucson who said the men needed to drink water and volunteers should monitor them.
Warren went back to his house in Ajo and volunteers kept an eye on the men's recovery, Kuykendall said.
The day before his arrest, Warren went to teach students on the Tohono O'odham Reservation. That evening, he went to The Barn and gave directions to a teacher in Flagstaff who was coming to Ajo with students.
The next day, Warren graded papers and then went to The Barn to prepare for the arrival of the Flagstaff students, Kuykendall said.
Volunteers came and went during the three days the two Central American men were at The Barn, Kuykendall told the jury. Warren "never gave them anything besides basic human kindness," he said.
Walters recounted events from the perspective of the Border Patrol agents who arrested Warren after Ajo residents reported migrants using The Barn.
Residents said they had seen black water bottles, which are used by migrants because they do not reflect sunlight, and carpet booties, which disguise footprints, Walters said.
When two agents set up surveillance of The Barn, neither one "had any idea the defendant would be there that day," Walters said.
Warren's lawyers and No More Deaths have claimed since January 2018 that the arrest was retaliation for the group releasing video showing agents destroying water jugs left for migrants. Warren was arrested hours after the video was released.
Walters said agents saw Warren "gesturing" toward mountains near Ajo, which agents believed was an attempt to show the two Central American men how to circumvent a Border Patrol checkpoint on Arizona 85.
Jurors will hear recorded testimony of the two men Warren helped and from Border Patrol agents, Walters said. They also will see surveillance footage from a gas station in Why, where the two men stopped a few miles south of Ajo, and cell phone evidence.
The jury also will see text messages between the two Central American men and the driver of a van, who Walters said also is an acquaintance of Warren, who picked them up and took them to the aid station.
To counter Warren's claim that the two men were in dire need of medical aid, Walters said the jury will see "selfies" taken inside The Barn that show the two men "hanging out" there.
In a separate case, Warren was accused of driving on unauthorized roads in a wildlife refuge in June 2017 and leaving water jugs and food for migrants.
He faces misdemeanor charges of driving a vehicle in a wilderness area and abandoning property on the refuge.
Eight other No More Deaths volunteers were charged with misdemeanors related to humanitarian aid efforts in 2017.