The Star counts down the top 10 players in Douglas history. 
10. John Necas, OL, 1986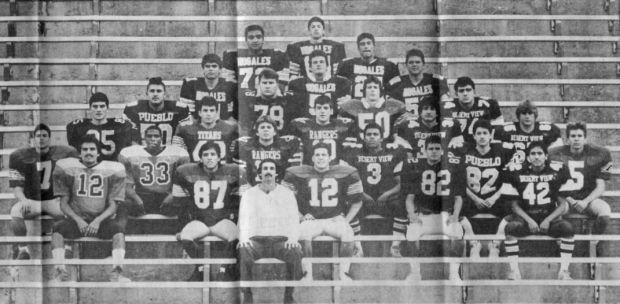 A 6-foot-6, 300-pound transfer his senior year, John Necas (in fourth row, second from left, No. 78) earned first team All-Conference honors and a scholarship to USC in 1986. Necas left school for personal reasons in 1989, transferring to Missouri Western State. He coached six years at Douglas, leading the Bulldogs to the playoffs in 2005 for the first time in 15 years.
9. Tim Wilkinson, TE, 1988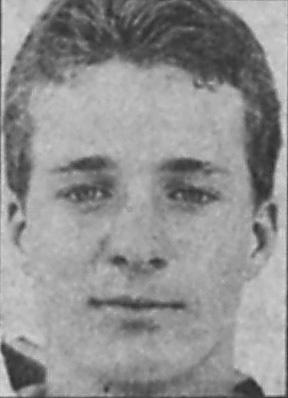 Wilkinson had 76 receptions in two seasons as a tight end for the Bulldogs — 43 for five touchdowns and a division-best, 908 yards in 1988 — earning Arizona Daily Star first-team honors as a senior. Wilkinson's best game came in 1987 against Marana when he recorded 191 receiving yards. Wilkinson would go on to letter at New Mexico in 1992 and 1993 but could not duplicate his production as a Bulldog, catching just one pass during his time as a Lobo.
8. Jesus Hernandez, K/P, 1982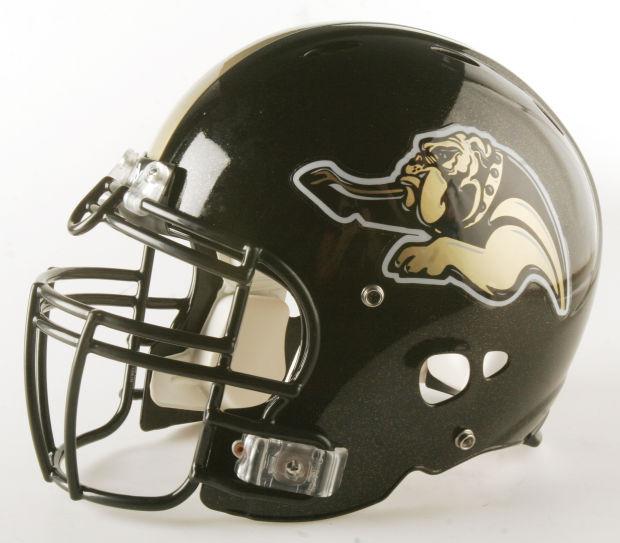 A two-time first team all-conference punter in 1981 and 1982, Hernandez earned first team All-State in 1982 as a senior. He averaged 43.1 yards per boot over three years. His longest punt was 80 yards in 1980. As a kicker, Hernandez earned All-AA second team honors in 1980, 1981 and 1982.
7. Pedro Limon, LB, 2000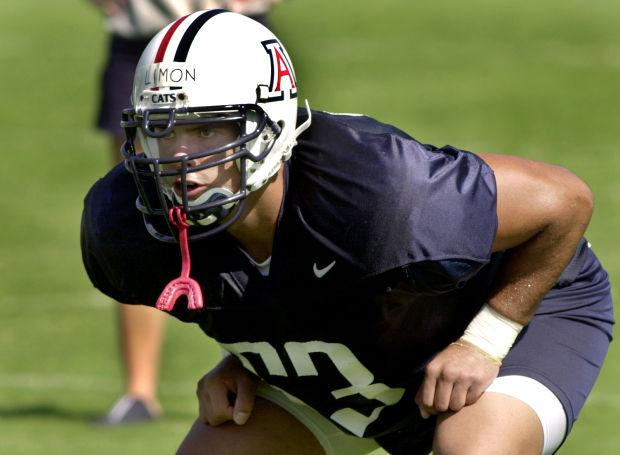 A two-time All-State honorable mention in 1999 and 2000, Limon recorded 136 tackles, 36 for loss, two interceptions and five sacks as a senior. Limon redshirted at Arizona in 2001, switched from linebacker to fullback in 2002 and lettered from 2003-2005. Limon's best year statistically as a Wildcat was as a junior when he caught six balls for 43 yards.
6. Marquez Tadeo, RB, 2000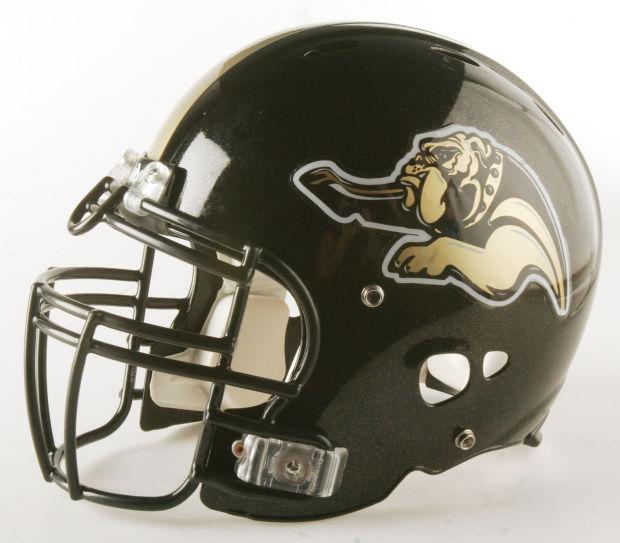 Tadeo set the school's single season rushing record in 1999 with 1230 yards, then broke it the following year finishing with 1,364 yards. He rushed for a school-record 325 yards against Cholla in 2000, and earned All-State honorable mention that same year.
5. George Ochoa, TE, 1979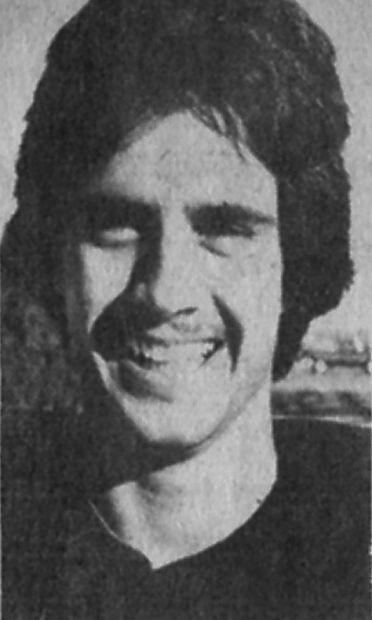 Ochoa was named first team All-State in 1979, setting the state record for receptions in a season with 84. He also finished the year second all-time in touchdowns with 14. The two-time first team All-Conference tight end racked up 140 catches in four seasons. As a senior Ochoa set the school record for receiving yards in a game with 233 against Flagstaff, and for a season with 1,174 yards.
4. Bill Salzbrenner, WR, 1975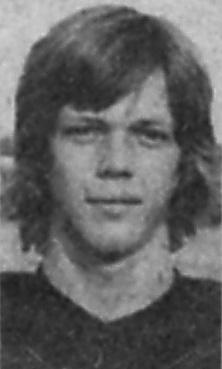 Averaging 26 yards per catch, 8.6 yards per carry and 39.1 yards per kick return, Salzbrenner was named Arizona Daily Star's offensive player of the year in 1975, catching 18 touchdowns, a state record, and accumulating 1,121 yards on 43 receptions as a senior. In two seasons Salzbrenner hauled in 79 passes for 1,981 yards and 28 scores as a Bulldog. He still holds the record for longest touchdown reception, a 99-yarder in 1975 vs. Rincon on a broken play.
3. James Negri, RB, 1940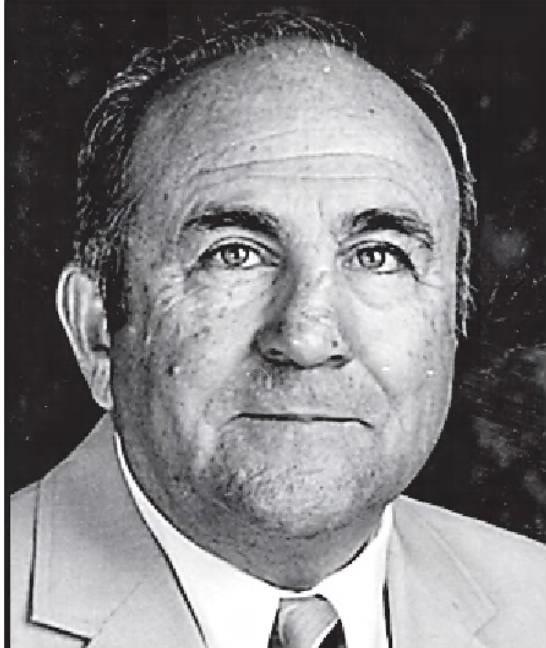 All-State honorable mention in 1940, Negri earned a scholarship to the UA, where he earned third team All-American honors in 1942. His college career was cut short by military service for World War II where he served in the Pacific Theater of Operations as a member of MacArthur's Advanced Headquarters. 
2. Tony Rose, QB, 1976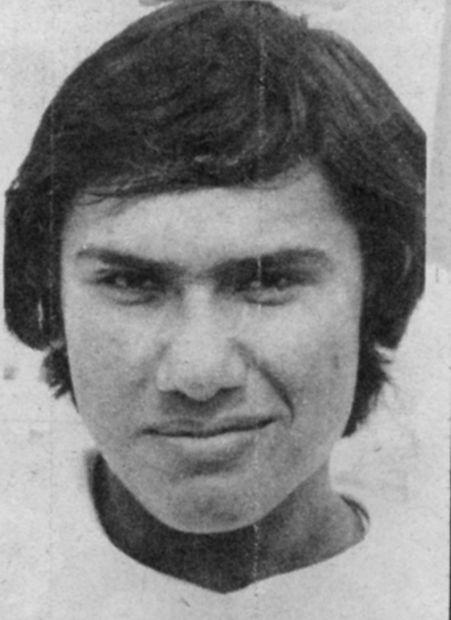 Along with All-State and Offensive Player of the Year honors, Rose was named Arizona Player of the Year in 1976. He finished his career with a state-record at the time, 5,281 yards and 65 touchdowns, along with 851 rushing yards and 18 scores on the ground. Rose completed 279 passes in four years, throwing just 27 interceptions on 694 attempts.
1. Gib Dawson, RB, 1948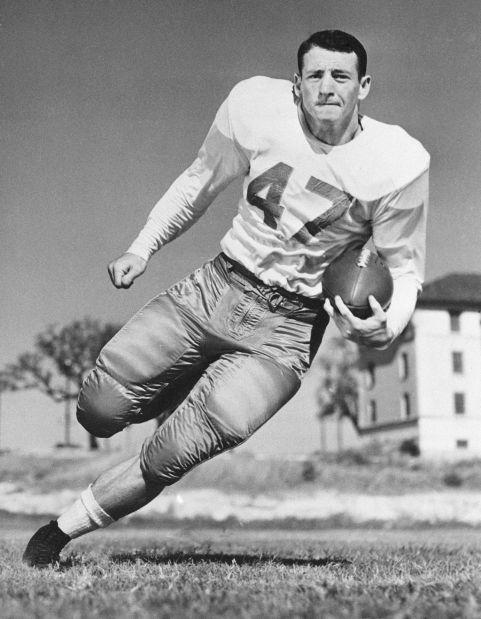 A three-time all-state running back, Dawson was named Arizona's Player of the Year in 1948 as senior. The 5-foot-11, 170-pound running back held the majority of the Bulldogs rushing records from 1948-2000, including rushing yards in a game with 311. A member of the Arizona High School Football Hall of Fame and recognized as one of Arizona's 50 Greatest Athletes of all time, Dawson led the Bulldogs to a win over Tucson High in 1946, ending its 32-game win streak, before going on to play at the University of Texas from 1950-1952.
Dawson led the Longhorns in rushing, receiving, total offense, all-purpose yards, and scoring in 1951. Named All-SWC back in 1951 and 1952, Dawson was a member of SWC championship teams in 1950 and 1952. He was inducted in the University of Texas Hall of Fame in 1984. After being drafted in the fourth round by the Green Bay Packers in 1953, Dawson's NFL career was cut short, just two years in, as he was called away to military action.