Most of us had that one teacher.
The one who pushed you to be the best version of yourself. The one who believed in you even when you didn't. The one who just KNEW something was wrong and did something about it. The one who wouldn't let you quit no matter how bad you wanted to.
Well, now it's time to give recognition to that special teacher in your life in honor of Legendary Teacher Day Thursday, Sept. 27.
The day was established in 2014 by Nicholas Clements, a longtime school administrator, as a way to recognize and celebrate amazing teachers. The movement now spans eight states. This year he has partnered with Pima County Superintendent, Dustin Williams in hopes of increasing teacher recognition. 
They've created an online form giving Tucsonans the chance to recognize teachers who made a difference in their lives. Random teachers from those tributes will be selected to receive a gift card in the name of the person who wrote the submission.
There will also be a Pima County Superintendent Award to give a teacher special recognition. 
At 10 a.m. on Sept. 25, the Pima County Superintendent's Office will host a Legendary Teacher Day reception with special guests to honor teachers, read the Mayoral Proclamation and announce the Superintendent Award.
In the meantime, read about four Tucson teachers who profoundly changed the lives of their students.
"School became a safe haven"
During his high school years at Catalina Foothills, Jon Reiff says he lived in an abusive household. He felt "hated and worthless."
Thankfully, he had his Spanish teacher, Sheryl Castro, to turn to.
"School became a safe haven. I'd leave early to get there every morning and would leave there at 9 p.m.," Reiff, 30, says. "Sheryl let me be her 'teacher's assistant,' grading papers and filing. She was always intuitive and knew when something was wrong. She spoke to other teachers if I was struggling, on my behalf ... I found out she nominated me for Student of the Month every month I attended CFHS and because of this, I won three times."
He was also able to call her when things got really bad, which prompted his teacher to call the police — the first step toward breaking the pattern of abuse in his life. 
The lessons he learned from his teacher were more far reaching than Spanish class.
"I learned to stand up for myself, to act, to not allow anyone to mistreat me, what it means to be a parent and most importantly, her actions and kindness allowed me to break the cycle so that my own children live a life that in no way resembles mine," Reiff says. "Sheryl will always be my hero."
"She went above and beyond to help me succeed and graduate"
As a troubled kid with "very few positive female role models", Chantel Akers instantly bonded with Becki Garza, her art teacher at Presidio High School.
"She had a sardonic sense of humor like me, but she also cared deeply about her students. She noticed my passion for learning, and my potential was being hindered by my lack of confidence and motivation," Akers says. "And she made it her responsibility to go above and beyond to help me succeed and graduate."
Garza allowed Akers to stay after school and study art to make up missed time when she didn't come to school. Soon, she started going to school just so she could paint with her teacher at the end of the day.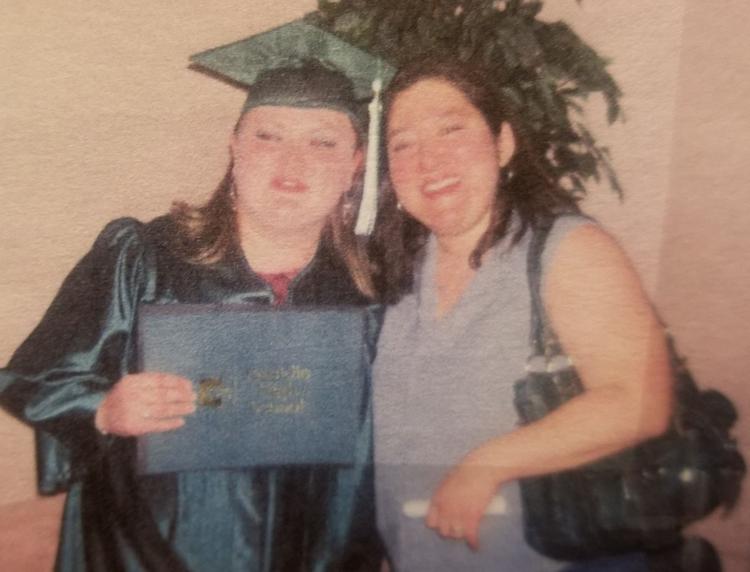 "This is where she really helped me realize my potential," Akers recalls. "She taught me acrylic painting techniques and colored pencils and opened my eyes to the skills I didn't realize I had. Art was always just a fun pastime for me, but she showed me that it could be part of my future."
Garza told Akers about careers in art and helped her enter contests with her paintings. She won the Junior Duck Stamp competition and a $500 scholarship for one of her paintings. Akers says she never would have entered those contests if Garza didn't push her to try.
Upon graduation, Garza was there cheering her on and gave her a gift card to buy art supplies. 
"I ended up pursuing and earning a degree in digital art and graphic design that I still use today as a freelance designer," Akers, 30, says. "It's a field that I love and I believe I never would have found this path without her ... The single most important thing she taught me was to never underestimate myself, that with effort and hard work all dreams are possible no matter the hand you have been dealt in life."
"I can never thank him enough for recognizing something was wrong"
Brandyn Enfield, 44, says her high school drama teacher, Armen Dirtadian, got her to speak up about abuse at home and helped Enfield and her sister get the help they needed.
"I became very withdrawn and would burst out crying for no reason all the time," Enfield recalls. "I started seeking out people I knew were into drugs because I wanted an escape. I was smoking weed and drinking. I would sneak out my window at night to party with boys in the desert."
Mr. D., as they called him, kept asking her what was wrong, but she always said she was fine.
"He made me stay after class and dragged it all out of me," Enfield says. "We called the police. He stayed with me through the interview with the police and when I had to tell my mom what was happening. I was terrified, but in retrospect, it was one of the best days of my life."
She and her sister started therapy and she slowed her self destructive behavior. 
"I can never thank him enough for recognizing something was wrong and refusing to let me continue to suffer silently," Enfield says. 
"She will always be a key person in my circle of life"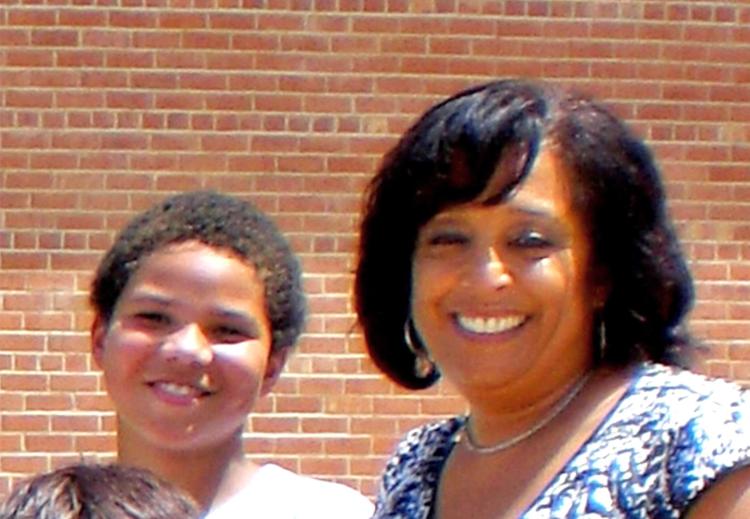 Joshua Bayer, 20, says Stephanie Greene-Hunley has been the mom he's never had since he was a fourth-grader in her class.
"She's supported, cared and provided for me countless times over the years and continues to push me to do my best just like she did so many years ago," Bayer says. "I'll never forget when she told me that I could be anything I wanted to be my fourth grade year. And while every teacher says this to their students, she made sure I knew it every day and even today she continues to make sure it's drilled into my head."
Greene-Hunley helped Bayer through some hard times including poverty, domestic abuse and drug use in his household. She also helped him when he was struggling with self-esteem in middle school and helped him as a homeless student in high school. 
"While she's retired on from full-time teaching, she changed my life for the better so many times over," Bayer says. "From being a shy, chubby, nappy-headed fourth-grader coming from a broken home, to now having been in the military, being engaged and starting the police academy, she's still one of the best teachers I've ever had and I love her beyond words can describe. She will always be a key person in my circle of life."