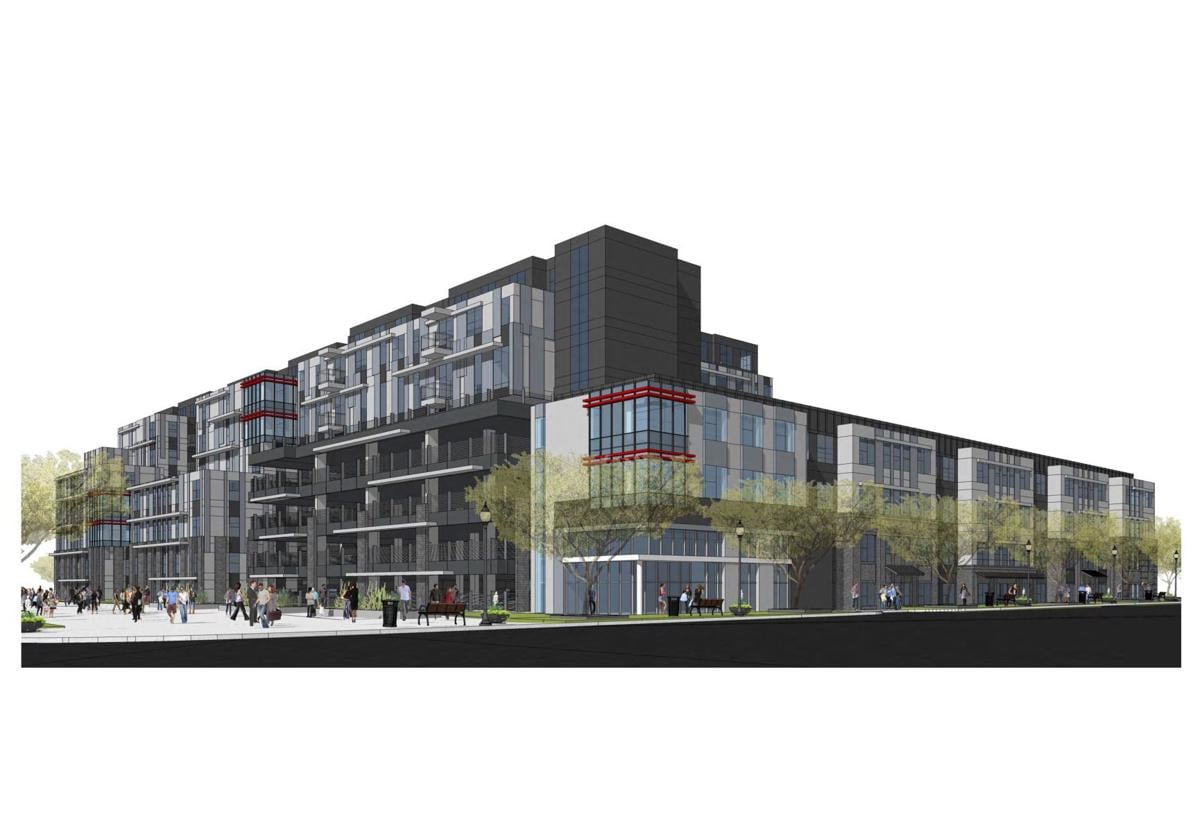 After much success with its first student-housing community, a national developer is preparing to erect its second in Tucson.
Construction is set to begin this summer on The Mark at Tucson, on 2ƒ acres at Broadway and Park Avenue, bordered by Tyndall Avenue and 10th Street.
There will be 154 units with 595 beds for rent. The complex will be made up of one eight-story building, two four-story buildings and a five-story parking deck, said Jason Doornbos, executive vice president of acquisitions and development for Landmark Properties, based in Athens, Georgia.
Landmark's first student-housing project in Tucson was The Retreat on 22nd Street and Park Avenue with 774 beds in 189 units.
The complex has been fully leased since it opened in 2013.
"The Retreat offered students an opportunity to live off-campus in a cottage-style environment, with plenty of open space and resort-level amenities," Doornbos said. "Since opening, The Retreat has posted strong leasing performance and continues to operate at a high level."
Student housing continues to be a hot market in Tucson with high occupancy rates and rents far above market-rate apartments.
Two other developments have recently been announced.
One at the site of the Chase Bank parking lot, on Park Avenue just south of Speedway. And, a third Hub tower will be built on Speedway, just east of Euclid Avenue.
Doornbos said the location at Broadway and Park is appealing because of the city's plans to widen Broadway.
"The Mark's location between UA and downtown will offer residents pedestrian access to both school and Tucson's vibrant commercial areas," he said. "The property will also tie into the Broadway Boulevard project the city is designing that will add bike lanes, sidewalks and additional landscape improvements to the major thoroughfare."
Amenities at The Mark will include a resort-style pool, study lounge with adjacent computer lab, fitness center and secured bicycle storage.
The complex is scheduled to be open for the fall 2019 school year and rental rates will be set closer to the start of pre-leasing, Doornbos said.
"We are looking forward to strengthening our relationship with the University of Arizona and the city of Tucson," he said.