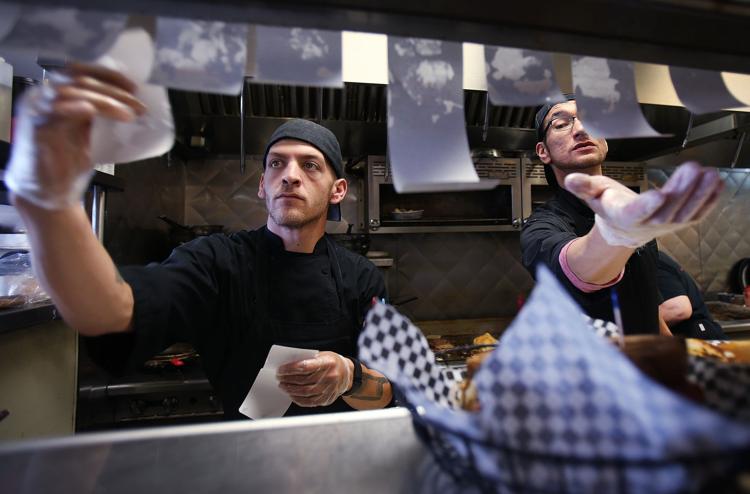 Back in December Dean Greenberg predicted the state's increased minimum wage would likely spell the end of his 9-year-old foothills deli.
"The increase in the minimum wage killed us," the owner said Tuesday, hours after he posted a note on Facebook telling customers that the restaurant was closed. "It's a very sad day for me. It's a very emotional day."
Greenberg said he's endured years of declining revenues as food costs steadily climbed, but the voter-approved state minimum wage increase — to $10 an hour from $8.05 — that went into effect on Jan. 1 was the last straw. He tried reducing work hours for his 43 employees and increasing menu prices, but he couldn't offset the increases, he said.  
"With minimum wage going up this year, the next year and the year after, and if they vote again and it goes to $15, I don't know how it's possible being in the midrange business," said Greenberg, who also owns and runs Greenberg Financial Group. "I finally took off my emotional hat and the feelings I had and said, 'OK Dean this is a business. Would you ever tell anyone to be in this business?' And I said no. So I finally listened to myself."
In his Facebook note, Greenberg encouraged people to shop locally: "They are the heart of our community and they can not do it alone. These families provide something chains and 'big boxes' never will — a glimpse into our 'collective soul'," he wrote.