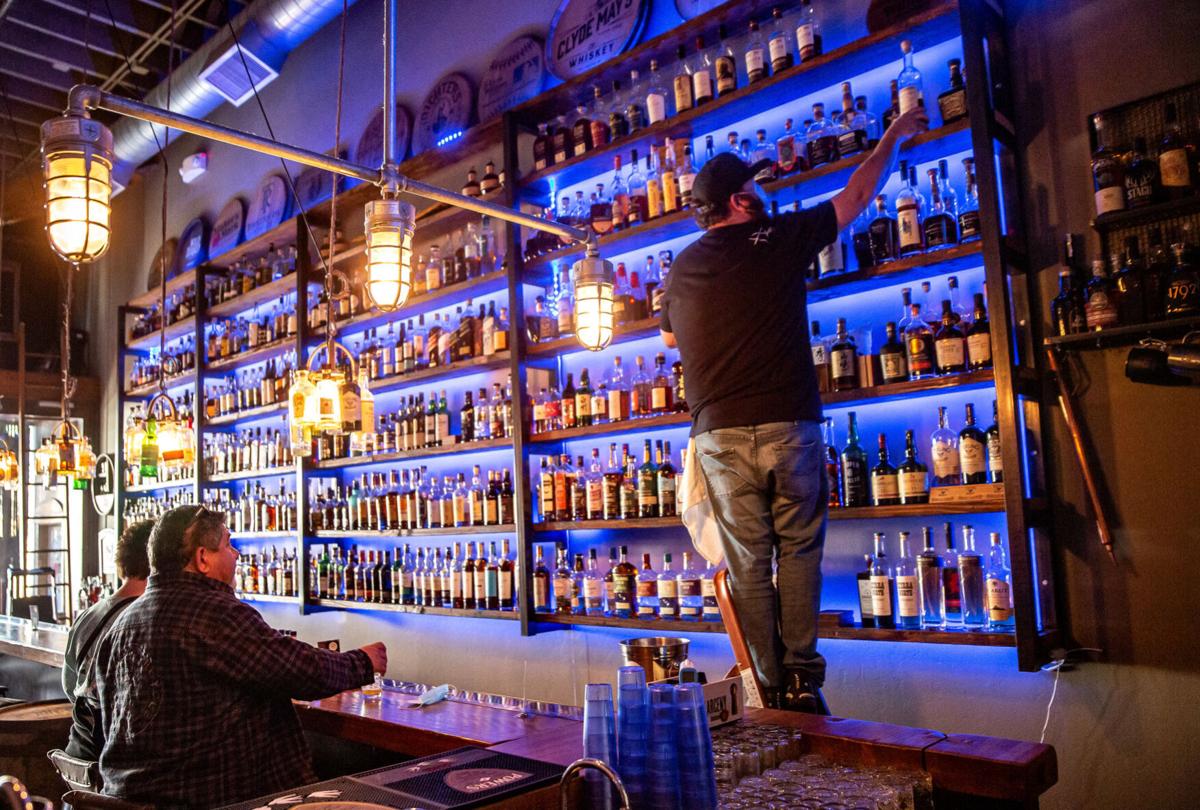 On Friday, Jan. 1, Ronnie Spece will achieve two milestones through his downtown whiskey and doughnut bar, Batch: Five years in business and more than 500 unique whiskey selections available for drinking.
Spece just has to keep his doors open to reach the five-year goal.
And he was pretty close to 500 bottles already when he spoke to the Star a couple of weeks ago.
"We have 492 and I just ordered a couple of new ones," he said. "We will 100% reach 500. It is very attainable."
Spece doesn't consider himself an expert. Just a fan, an aficionado. His vast in-store selection reflects his enthusiasm for the distilled beverage and his willingness to share that enthusiasm with Southern Arizona's whiskey drinking community.
On the backlit shelves behind Batch's bar top, you can find 130 bourbons, 100 Scotches, and 50 rye whiskey options among other tastes, with selections from as far away as Japan, Ireland, India and Mexico.
Some are industry standards that you can pick up at most any bar in town. Others are harder to come by.
Spece points to his Buffalo Trace, Old Fashioned Copper bourbon whiskey, distilled in 1994.
"Three of these bottles came to Tucson last year," he said. "Two went to a liquor store and the third came here. We charge $250 an ounce. It is one of those things most people have never even seen in person, let alone tasted."
His vast selection has given Batch a reputation in Southern Arizona as the place to go for a good pour.
It is part of the reason behind the bar's survival during the pandemic, Spece said.
When the city shutdown in March, Spece turned Batch into a bottle shop overnight, creating an online store component on his website, batchtucson.com, and becoming a one stop shop for whiskey fans stuck at home.
"We are very active in the local whiskey community and have a pretty good social media following," Spece said. "I learned a lot. I've never owned a liquor store before. We kind of became one for six months."
Batch took advantage of the shutdown to reconfigure the bar and enhance its patio area that sits in front of the building with a new roof and tables.
When bars were allowed to reopen, Spece said they found new customers walking through their doors.
"Big box stores like Total Wine eclipse us in whiskey sales, but the people who are really into it, want to talk about it and appreciate what we are doing," Spece said. "People who had ordered from us online but weren't customers before the pandemic were excited to finally sit down and have a drink with us."
Spece said Batch will have a casual celebration from Friday, Jan. 1 to Sunday, Jan. 3 to celebrate five years, with bottle specials available, limited edition pours and doughnut giveaways (visit batchtucson.com for more details).
A downtown resident and Tucson native, Spece said seeing so many restaurants and bars in the area shutter because of COVID-19 has been hard to witness.
But he sees the continued construction of new projects, the hotels, apartments and student housing, and believes the city will prevail.
"Once we are all out of this, downtown is going to come back stronger than ever," he said.