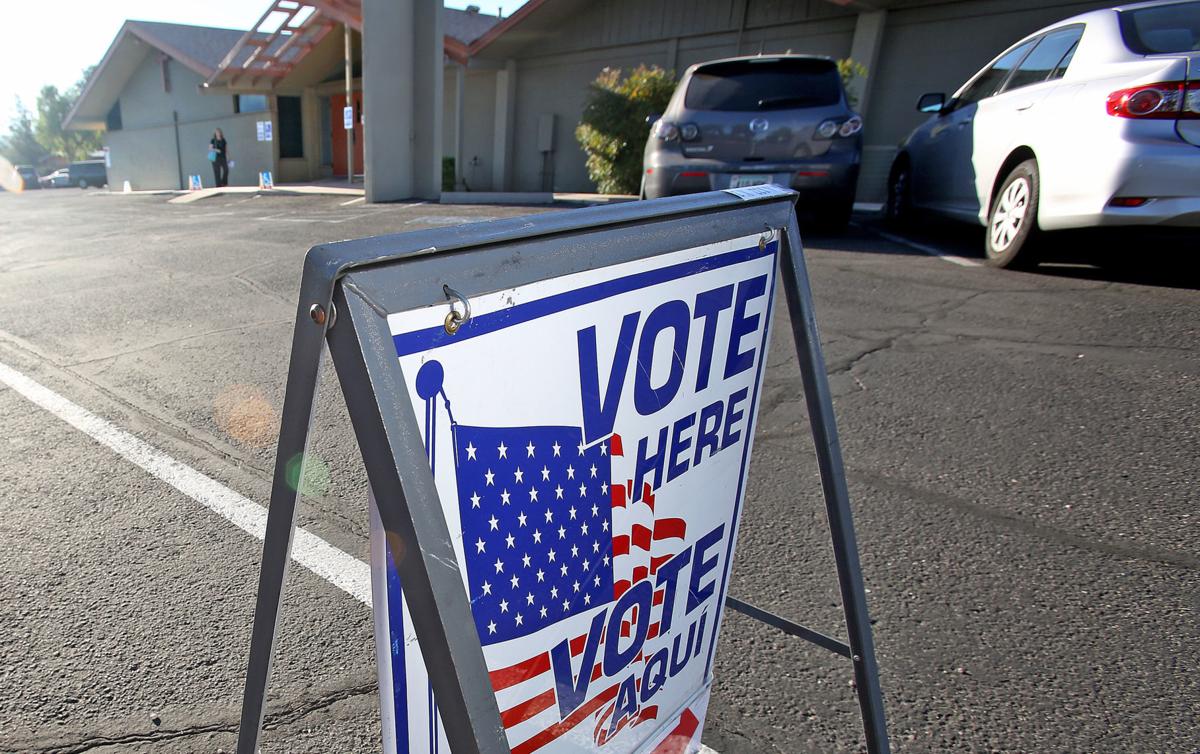 The ballots are already mailed out, and Tucson voters in three city wards will soon get to decide how the makeup of the Tucson City Council could change.
Three of the six seats on the Tucson City Council are up for grabs during the partisan primary election Aug. 3. Registered voters will have the chance to elect council members for Wards 3, 5 and 6.
Who is running?
In Ward 3, Councilwoman Karin Uhlich, who served on the council from 2005-2017 and was appointed to serve the remainder of former Councilman Paul Durham's term after he resigned earlier this year, is not seeking the job for a full term. Democrats Kevin Dahl and Juan Francisco Padrés will compete against each other for a spot on the general election ballot. Republican Alan Harwell Jr. is running as a write-in candidate, and must get at least 134 votes to advance to the general election. Independent candidate Lucy LiBosha will appear on the general ballot in November.
In Ward 5, incumbent Democratic Councilman Richard Fimbres is running uncontested for a fourth four-year term.
In Ward 6, longtime Democratic incumbent Councilman Steve Kozachik is facing a primary challenge from two other Democrats — Andrés Portela and Miranda Schubert. Independent candidate Val Romero will appear on the general ballot in November.
Fimbres and the winners of each of the two contested Democratic primaries will go on to the general election scheduled for Nov. 2. In Tucson, primary election participation for city council is limited by ward, meaning for example, that only voters who live in Ward 6 get to vote for Ward 6 candidates. In the general election, though, candidates are elected by voters citywide.
Who can vote?
Registered voters in the three wards will vote for candidates in their wards in the primary.
Those registered voters have had to live within the Tucson city limits since July 4, 2021.
All voters must be at least 18 years old on the day of the election, Aug. 3.
How to vote by mail or in person
All registered voters, regardless of their party affiliation, who live in Wards 3, 5 or 6 should have automatically received a primary ballot in the mail. If you have not yet received yours, call the City Clerk's office at 884-8683.
This fall, voters who live outside of those wards will receive a vote-by-mail ballot for November's general election, in which they will be able to vote for city council members and any ballot initiatives.
If you are voting in the primary, fill out your vote-by-mail ballot along with the attached affidavit and use the envelope provided to return it to the City Clerk's office. All vote-by-mail ballots must be received by the City Clerk's office either by mail or drop-off at any of the voting centers by 7:00 p.m. on Election Day in order to be counted.
Voters who wish to cast their ballot in person can do so from 8 a.m. to 5 p.m. Monday through Friday from now through Aug. 2 at the Election Center at the Tucson City Clerk's office on 800 E. 12th St. On Election Day, in-person voting will be available from 6 a.m. to 7 p.m. at the same location.
In-person voting will also be available from 6 a.m. to 7 p.m. at the following locations on Election Day. Voters can also drop off or complete a vote-by-mail ballot or request a replacement ballot at these locations:
Donna R. Liggins Recreation Center, 2160 N. 6th Ave.
El Pueblo Senior Center, 101 W. Irvington Road.
Parks and Recreation Administration Randolph Park, 900 S. Randolph Way
Voters who are only dropping off their vote-by-mail ballot can also bring it on Election Day from 8 a.m. to 5 p.m. to the Pima County Recorder's office at 240. N. Stone Ave.
What to bring if you vote in person
Although there are some exceptions, you are required to bring a piece of identification from one of the following lists to your polling station:
List 1: Photo ID (including name and address)
Valid Arizona driver license or nonoperating license, or
Tribal enrollment card or other form of tribal identification, or
Valid U.S. federal, state or local government issued identification
List 2: ID without photo bearing name and address (two forms of identification required)
Utility bill (electric, gas, water, solid waste, sewer, telephone, cellular phone or cable TV), dated within 90 days of the date of election, or
Bank or credit union statement that is dated within 90 days of the date of the election, or
Valid Arizona vehicle registration, or
Arizona vehicle insurance card, or
Indian Census Card, Tribal enrollment card or other form of tribal identification, or
Property tax statement of the voter's residence, or
Valid U.S. federal, state, or local government issued identification, or
Voter registration card, Recorder's certificate, or
Any official election material mailing bearing your name and address
What your ballot will look like
Your primary election ballot will look different depending not just on which ward you live in, but which party you're affiliated with. According to the City Clerk's office, if you're a registered Democrat, Republican or Libertarian, you'll automatically receive a ballot in the mail that coincides with your ward's primary race.
If you live in Wards 3, 5 of 6 and you're registered as an Independent, No Party Preference or as a member of a political party other than Democrat, Republican or Libertarian, you can choose to vote in either the Democratic or Republican primary. Whether or not you choose to participate in the primary, your party affiliation or ability to vote in the general election will not change.
Any more questions?
Kathryn Palmer covers local government for the Arizona Daily Star. Reach her at kpalmer@tucson.com