Ten months after announcing plans to bring its popular hot dogs, Italian beef sandwiches and double-decker chocolate cake to Tucson, Portillo's on Feb. 21 finally opened. Portillo's — pronounced poor-till-ohs — took over the footprint of the long-closed Claim Jumper restaurant at 3761 E. Broadway at the El Con Center, replacing it with a 7,800-square-foot building that includes twin drive-thrus.
The counter-service restaurant specializes in Chicago-style hot dogs, snap-worthy Vienna beef hot dogs served in a steamed poppy-seed bun and topped with chili or dragged through the garden, which is how Chicagoans prefer it. The garden includes a smear of mustard, a slather of neon green relish, a dash of celery salt and then topped with freshly chopped onions, sliced red ripe tomatoes, kosher pickle and sport peppers.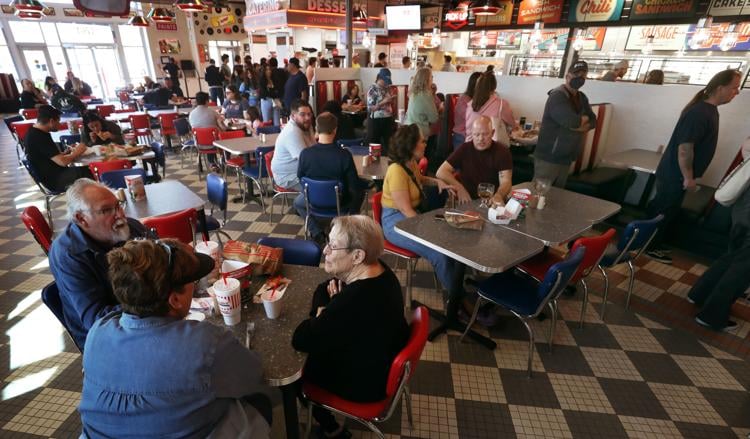 Portillo's also serves Italian beef sandwiches with thin-sliced, slow-cooked, seasoned beef on Turano French bread and topped with housemade oven-roasted sweet peppers or hot giardiniera peppers. The menu also includes burgers, chicken and fish sandwiches, ribs, salad and fries and desserts — milkshakes and the fan-favorite double layer chocolate cake. The Tucson restaurant is the chain's fifth; a sixth is set to open soon in Gilbert.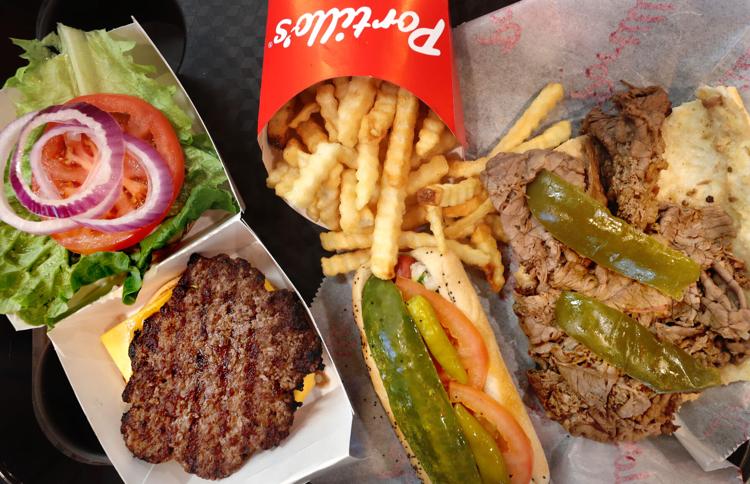 Portillo's Tucson restaurant is not far from the popular homegrown Luke's Italian Beef, which Chicago native Luke Del Principe opened after moving to Tucson in the early 1980s. The restaurant, which Del Principe has run at 1615 S. Alvernon Way for 45 years, serves Chicago-style Italian beef sandwiches.
Del Principe's son, Gregg, runs the family's Luke's Chicago Sandwiches at 6741 N. Thornydale Road in Marana. Portillo's is open from 10:30 a.m. to 10:30 p.m. Sundays-Thursdays and until 11 p.m. Fridays and Saturdays.