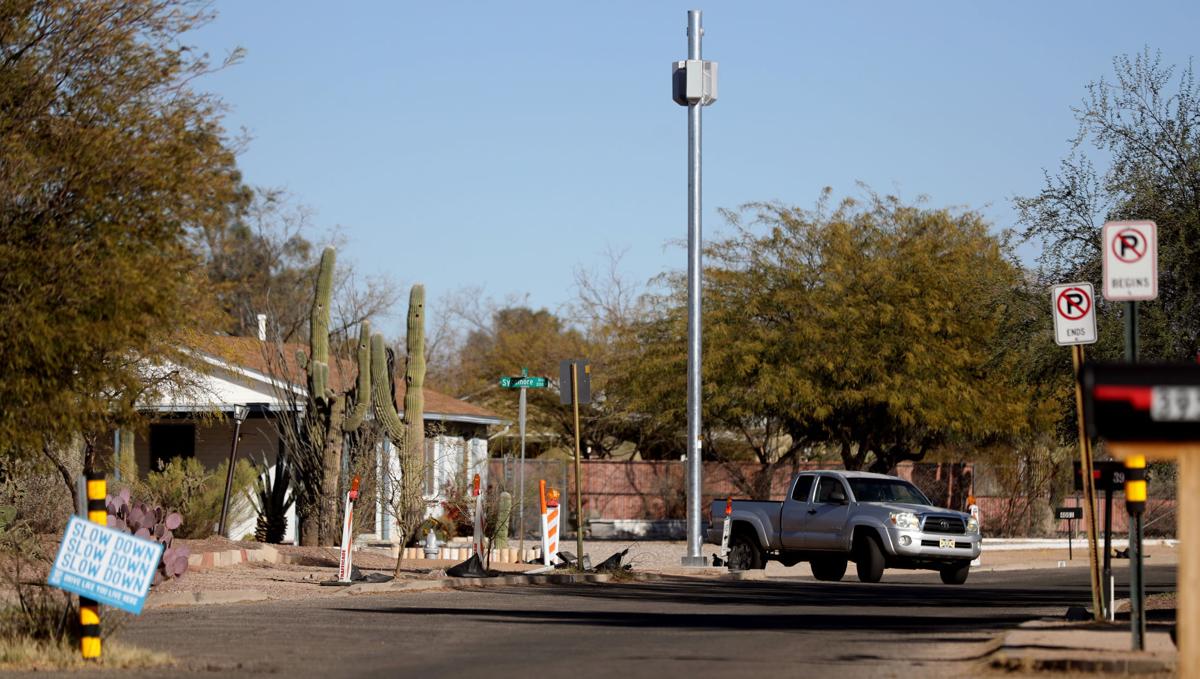 The Tucson City Council voted Tuesday to make it illegal to enforce dress code or grooming policies that discriminate against a person's natural hairstyle.
The CROWN Act — Creating a Respectful and Open World for Natural Hair — was created in 2019 as a way to protect people from discrimination based on race-based hairstyles and textures in the workplace and public schools. Tucson is now the 10th city in the United States to pass the ordinance.
"We want to be sure there are no barriers for people in the workplace and in schools," said Annie Sykes, the president of Tucson's Black Women's Task Force. "These barriers are usually rooted in discrimination and prejudice."
Sykes cited a study conducted by JOY Collective, which showed that Black women are 1½ times more likely to be sent home from work because of their hair and 80% more likely to feel like they have to change their hair to fit in at work.
Presented to the council by Councilman Steve Kozachik and Vice Mayor Nikki Lee, the ordinance will be enforced through the human relations section of the Tucson city code and will apply to any facility or business with public accommodations. Those who do not comply with the new law can face civil penalties.
Kozachik pointed to the experiences of students who have been forced to cut their hair to participate in sports, calling it "disgusting, demeaning and discriminatory."
"We should be so much better than that in this community, and we are," he said.
At the direction of council member Lane Santa Cruz, the city will also be looking internally at its own workplace standards to ensure its policies are in line with the new ordinance
"Your hair is your crown and it connects us to our culture and to our ancestry," said Desiree Cook, licensed master natural hair stylist and founder of I AM YOU 360, a local nonprofit. "So we ask that those crowns are honored, whether it be in schools, in the community or the workplace."
Small cell poles in Tucson
The city will move forward with creating an ordinance that will require telecommunication providers to demonstrate that they've exhausted all other possible locations before moving forward with installing a cellular pole.
Dozens of cell poles have popped up around Tucson in recent weeks, causing concern that they are negatively impacting the aesthetic of Tucson neighborhoods. The telecommunication companies are installing a lot of smaller poles to support their 5G networks, and the city is prevented from doing much about it because of state law.
"We're finding out about these after the company has chosen a site, they've invested money in permits and environmental reviews. And our residents are the collateral damage in all of this," Kozachik said. "These are going up all over the city. I believe that we've been let down by the cell providers."
Kozachik's solution is that the city be directly involved in the conversation and asking companies to exhaust all possible options before deciding to place a new pole. This would require working with the city to see how they can use already existing poles, including stop signs, utility boxes, traffic control arms and other parts of the city's existing infrastructure.
While this ordinance would allow the city to be a part of the conversation and help advocate for residents, it still would not have the right to deny a cell provider from installing a new pole.
"We have to start protecting the aesthetics of this city," Kozachik said.
In a letter to the Legislature on Tuesday, Mayor Regina Romero urged lawmakers to repeal the 2017 law that limits local governments from being able to stop the installation of cell towers.
"We recognize the benefits that 5G technology, and faster and more robust connections to the internet, can bring to Tucson, especially during the pandemic when access to internet is a necessity," she said. "However, it is imperative that residents and local governments are consulted before locations for poles are selected, which is not currently happening."
Early childhood education
The council also voted to allocate an additional $1 million in federal COVID-19 funding to support Pima County's effort to provide funding for early childhood education.
The Pima County supervisors voted last week to allocate $10 million of the upcoming fiscal year budget to fund early childhood education opportunities for 3-,4- and 5-year-olds from low-income families. The allocation from the city will bring that number to $11 million for a program that will specifically target families whose income is under 200% of the federal poverty level.
"During the pandemic, we have seen clearly that child care has diminished significantly, to a point where there is absolute concern about the infrastructure for child care and preschool for children, not just in Pima County, but also throughout the state and the country," said Romero. "This affects working families, especially women and moms that have had to leave their careers in droves because of the lack of child care during this pandemic."
The Board of Supervisors still has to approve the funding as part of its FY 2022 budget in May.