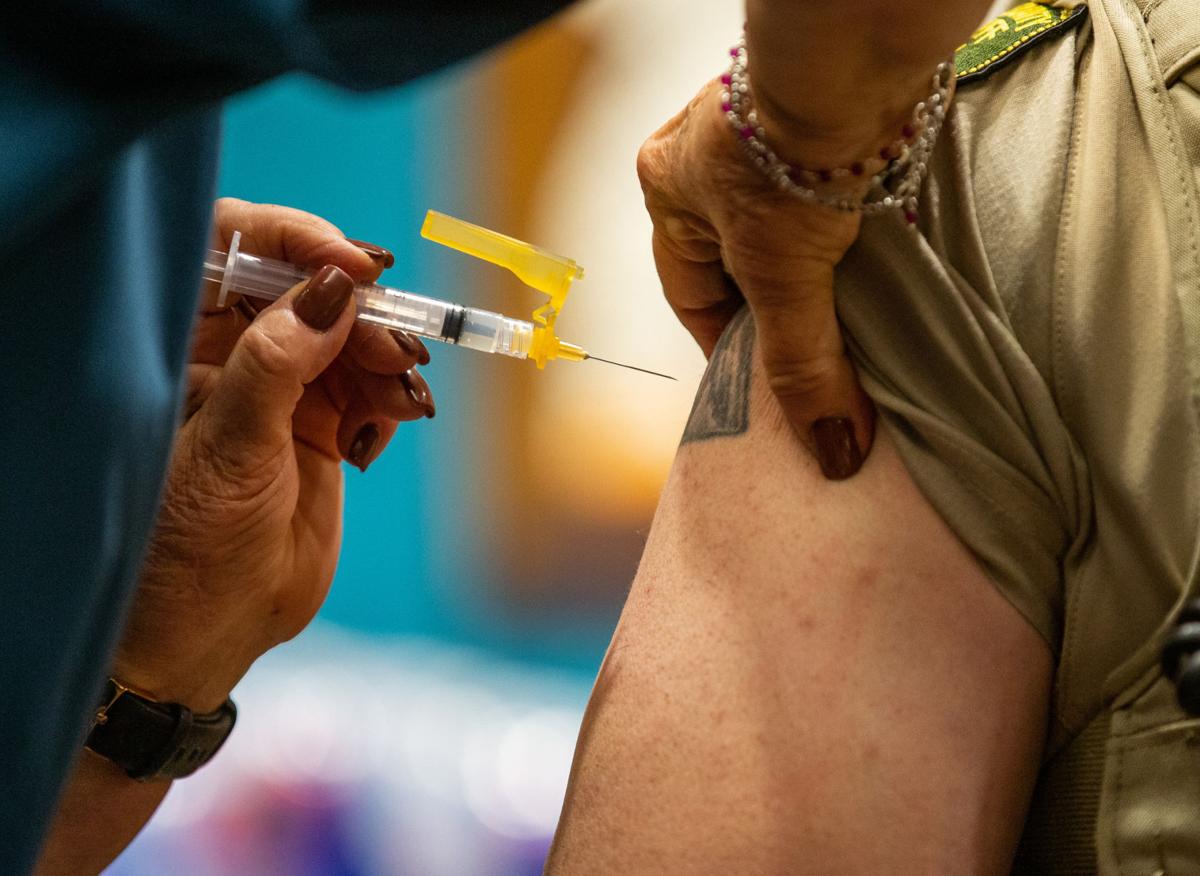 Pima County will receive 17,100 COVID-19 vaccine doses next week in addition to approximately 16,300 vaccines that were delayed this week due to weather.
The Pima County Health Department was forced to cancel and reschedule nearly 3,000 appointments between Wednesday and Saturday this week because of shipment delays caused by extreme weather in other parts of the country.
Dr. Theresa Cullen, Pima County's public health director, said Friday that the shipment of 16,300 Moderna vaccines that she expected to arrive this week are likely to be delivered next week on Monday, Tuesday or Wednesday instead.
The county will also receive its normal weekly shipment on Tuesday or Wednesday next week, which means the Health Department will accelerate delivery of inoculations to accommodate anyone who had to reschedule their appointment.
"It may turn out that there are additional cancellations and reschedules that are needed if that vaccine does not get here, for instance, before Monday morning," Cullen said. "I don't know what the situation will be. It depends on what's happening on the ground with the weather."
While the weather delays have posed some challenges, the county did receive good news Friday morning that it will be receiving an additional 4,600 Moderna vaccine doses next week, increasing its expected allocation from 12,500 to 17,100.
"With the addition of this 4,600 of Moderna, we believe that 91% to 93% of people that had appointments either this week or next week will be able to reschedule or keep their existing appointment," Cullen said.
The extra allocation also means the county can deploy three to four mobile vaccine units next weekend, which focus on inoculating the county's most vulnerable populations. According to Cullen, approximately 1,200 vaccines will go to mobile units next week.
The state has taken control of all Pfizer allocations, so the county doesn't know how many Pfizer vaccines will go to local sites next week, including the University of Arizona.
As of Friday, Pima County has distributed more than 220,000 vaccine doses, including 57,000 second doses.
County and city hold joint meeting
Tucson and Pima County leaders held a joint special meeting Friday morning to discuss issues in the pandemic, including the vaccine rollout, testing, mask usage, the curfew and business restrictions.
Officials of both the county and the city said they will continue to enforce COVID-19-related regulations and that they have no intention to rescind those regulations any time soon, including the mask mandate.
In January, a Superior Court judge ruled that the Pima County 10 p.m. COVID-19 curfew, implemented in December, violated state law and could not be enforced. The county filed an appeal, asking the court to reinstate the curfew based on evidence that it acted within its rights as a public-health authority.
During Friday's joint meeting, the Tucson City Council voted to sign an amicus legal brief in support of the county's appeal.
COVID-19 infections trend down
Pima County health officials reported Friday that COVID-19 case numbers continue to decrease and head in a positive direction.
On Feb. 7, the county's seven-day rolling average was approximately 460 coronavirus cases per day. That number decreased to 220 as of Friday. The goal is to reach less than 1,000 cases per week.
"What we're seeing is a consistent and continual downward slope in terms of our number of cases," Cullen said.
"We believe that this is reflecting many things in the population, including community compliance, our increase in immunization status, and perhaps some other changes in the environment, in that it's getting warmer and people may be getting outside more."
The Pima County Health Department is also seeing improvements in both timely case investigation and reports of COVID-19-like illness, two metrics that are tracked as part of the county's weekly COVID-19 progress report.
For the first time in weeks, COVID-19-like illness moved from "criteria not met" to "progress"; and timely case investigation moved from "progress" to "criteria met."
"The change in COVID-19-like illness indicates that there have been a decreasing number of people visiting local hospitals with symptoms consistent with COVID-19," county officials said. "The change in timely case investigation indicates that people testing positive are answering the call from the Health Department to stop the spread of COVID-19."
While cases and the rate of positivity remain high, these metrics indicate the county is making progress against COVID-19.
Public-health officials continue to urge residents to stay vigilant and use personal mitigation strategies to protect themselves and others from the virus.
Photos: COVID-19 vaccinations in Tucson, Pima County
COVID-19 vaccination clinic, retirement community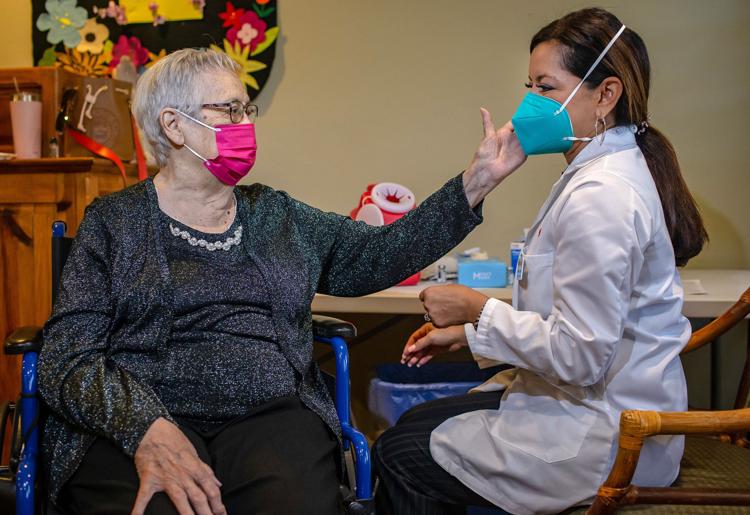 COVID-19 vaccinations, University of Arizona Mall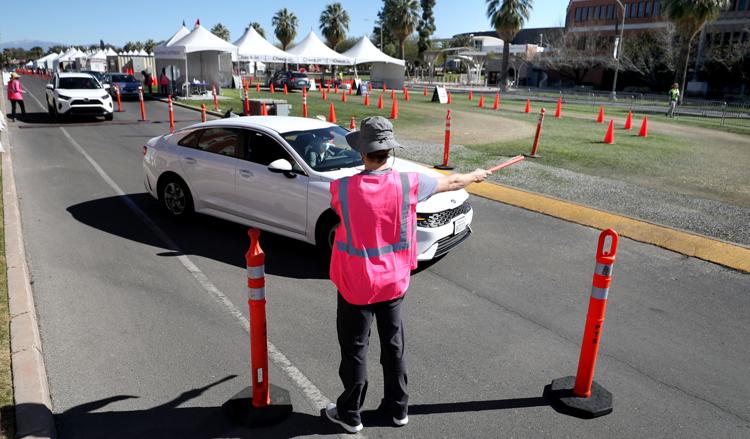 COVID-19, clinic, TCC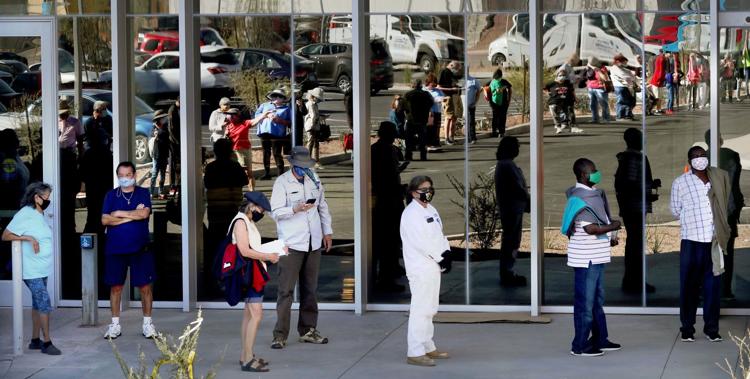 COVID-19 vaccinations, PIma County, Hacienda at the Canyon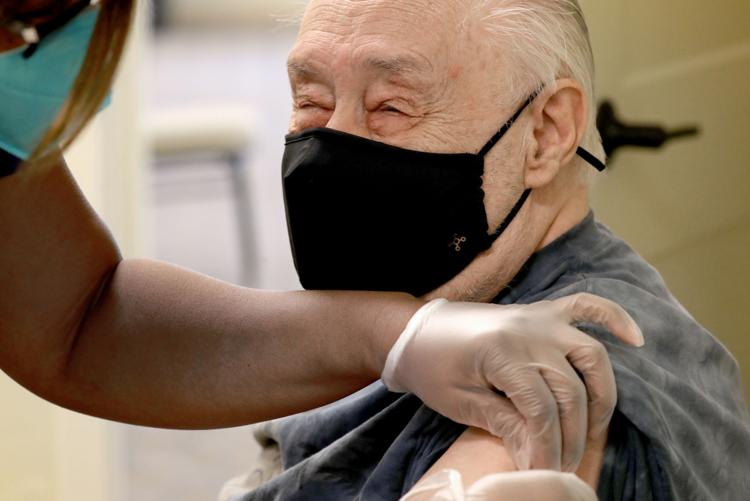 COVID-19 vaccinations, PIma County, Hacienda at the Canyon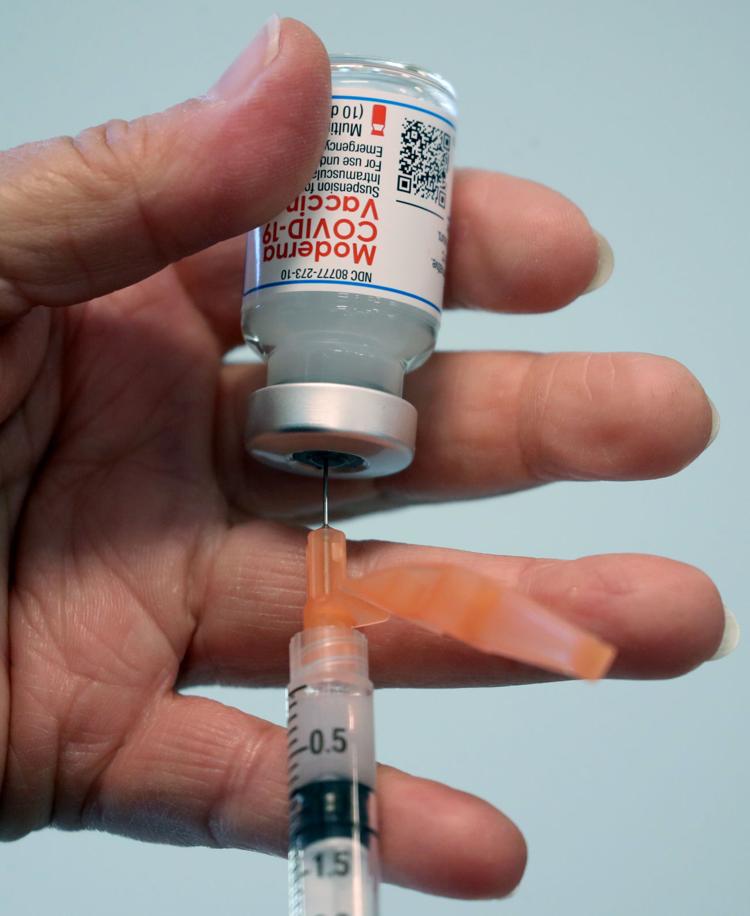 COVID-19 vaccinations, PIma County, Hacienda at the Canyon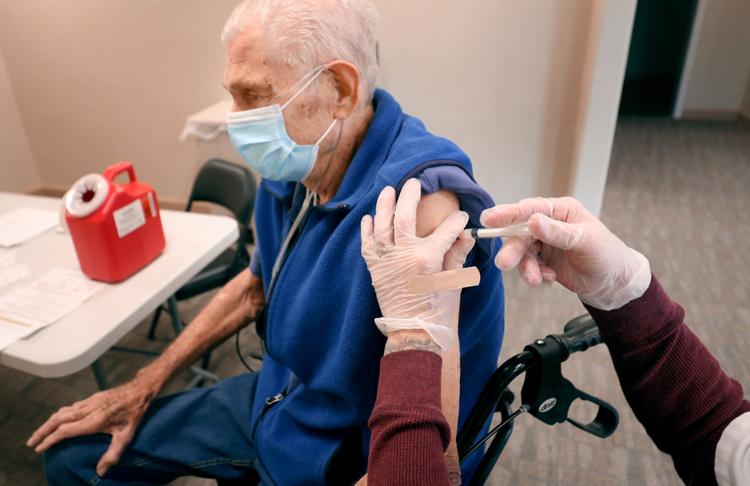 COVID-19 vaccinations, PIma County, Hacienda at the Canyon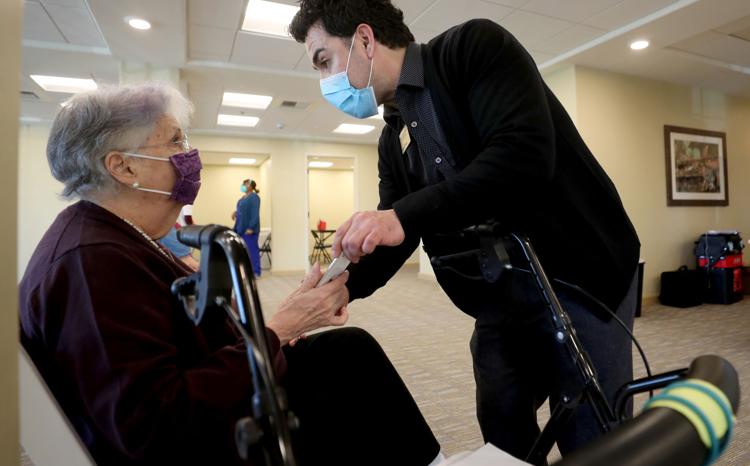 COVID-19 vaccinations, PIma County, Hacienda at the Canyon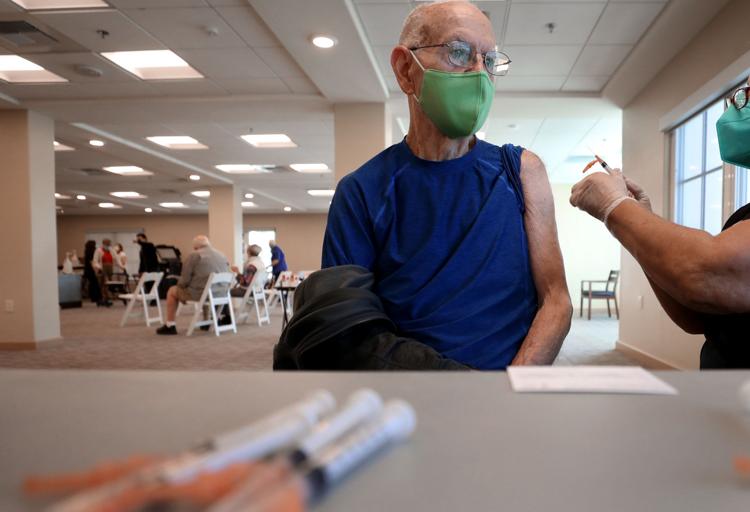 COVID-19 vaccinations, PIma County, Hacienda at the Canyon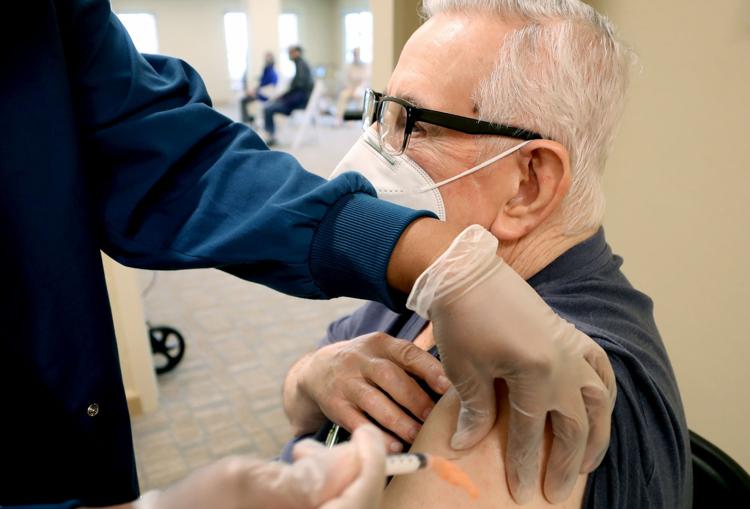 COVID-19 vaccinations, PIma County, Hacienda at the Canyon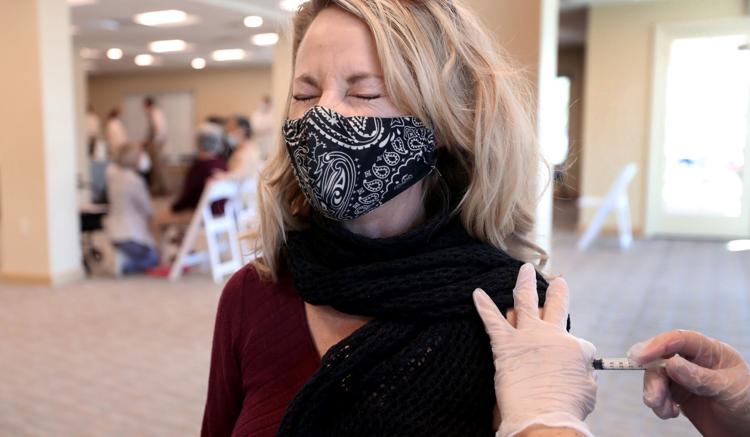 COVID-19 vaccinations, PIma County, Hacienda at the Canyon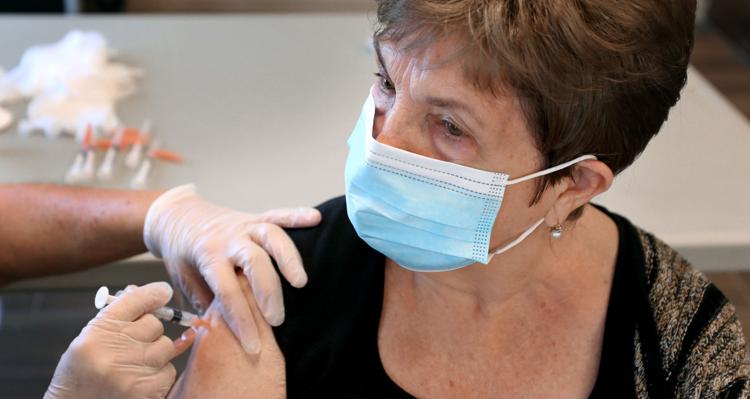 COVID-19 vaccinations, Pima County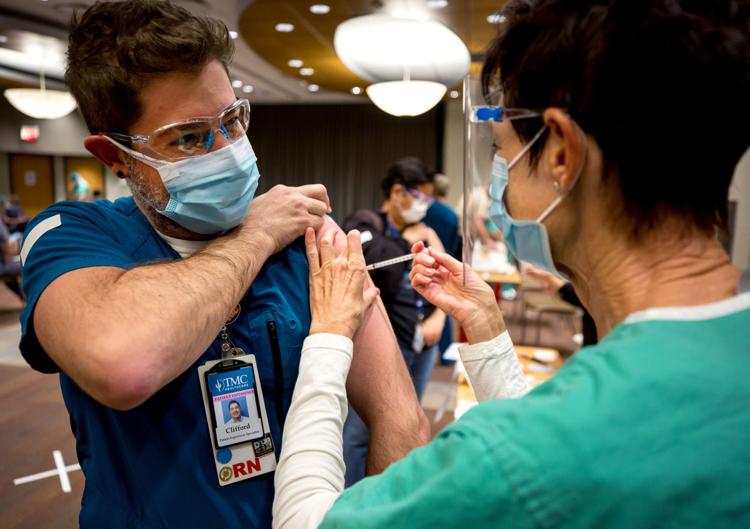 COVID-19 vaccinations, Pima County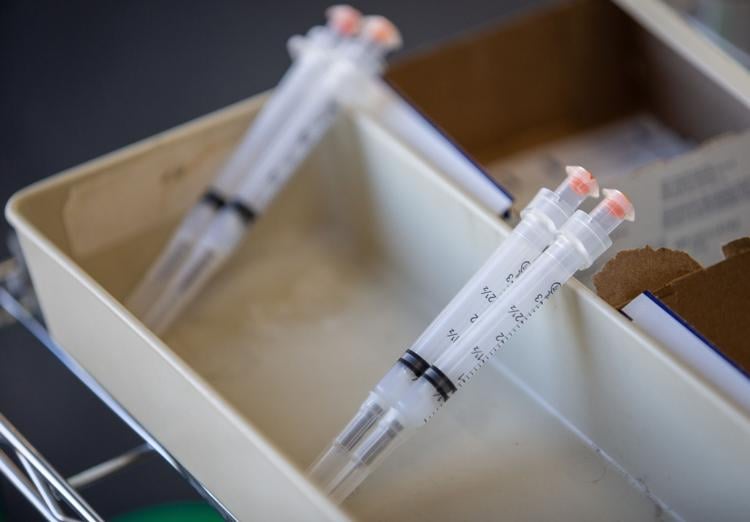 COVID-19 vaccinations, Pima County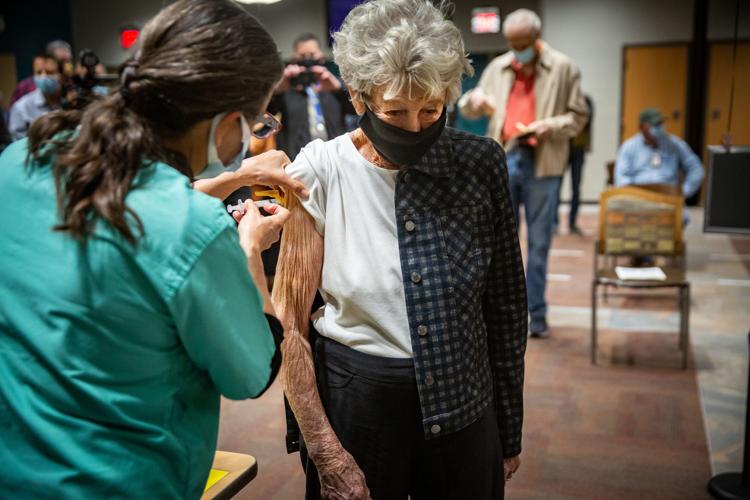 COVID-19 vaccinations, Pima County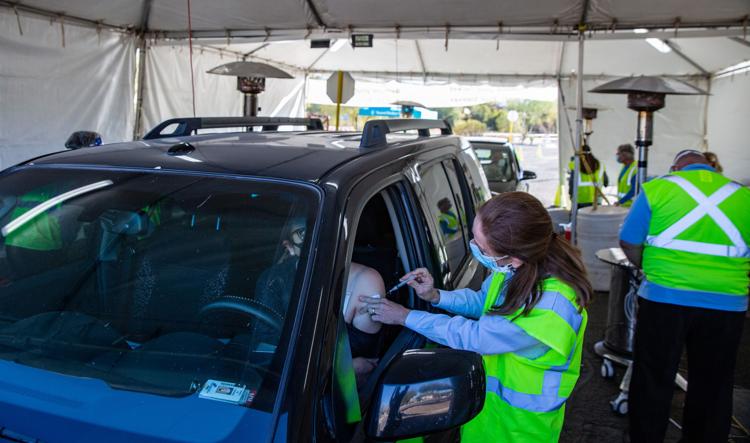 COVID-19 vaccinations, Pima County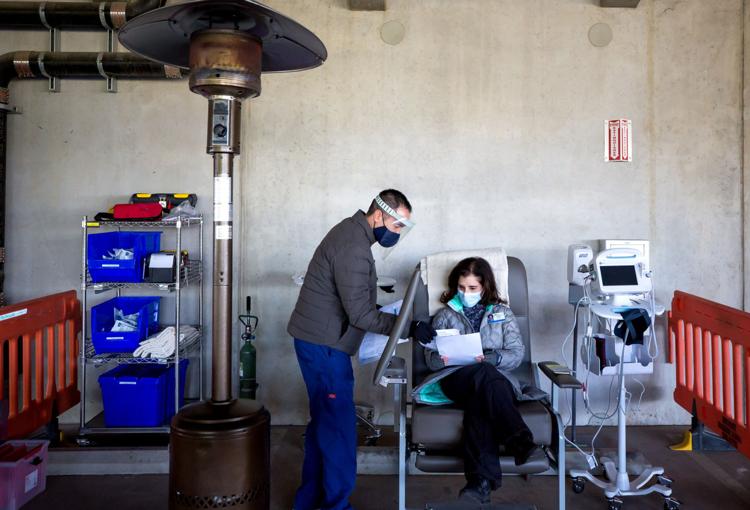 COVID-19 vaccinations, Pima County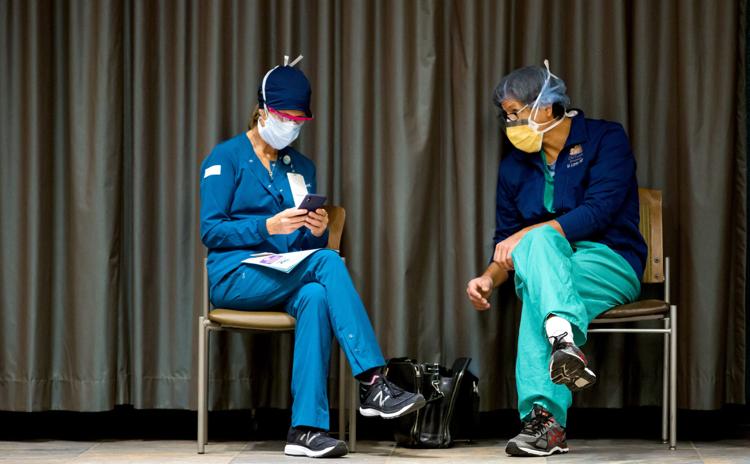 COVID-19 vaccinations, Pima County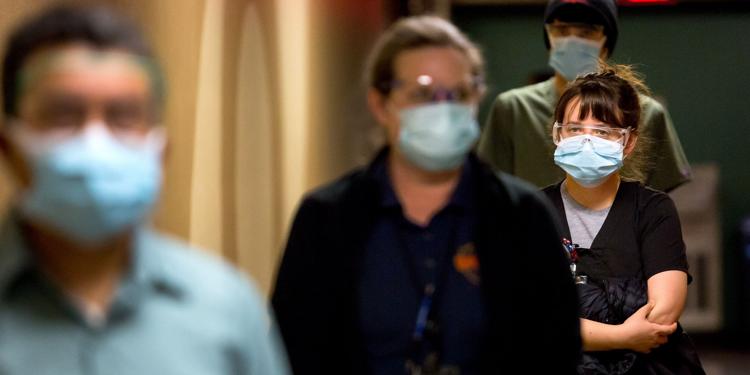 COVID-19 vaccinations, Pima County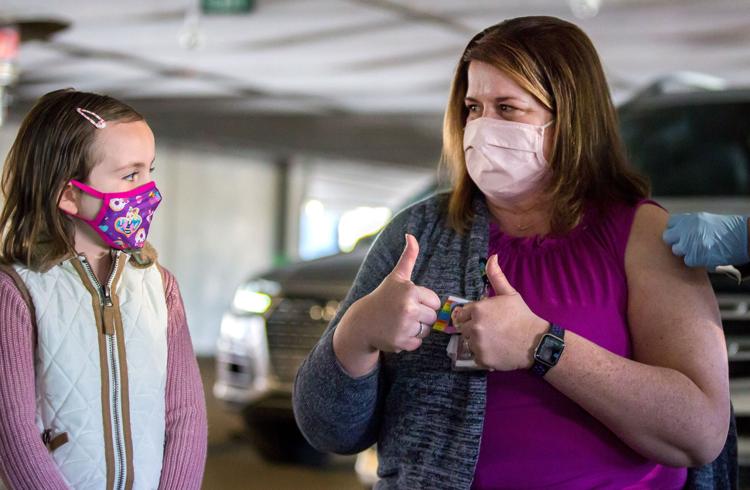 COVID-19 vaccinations, Pima County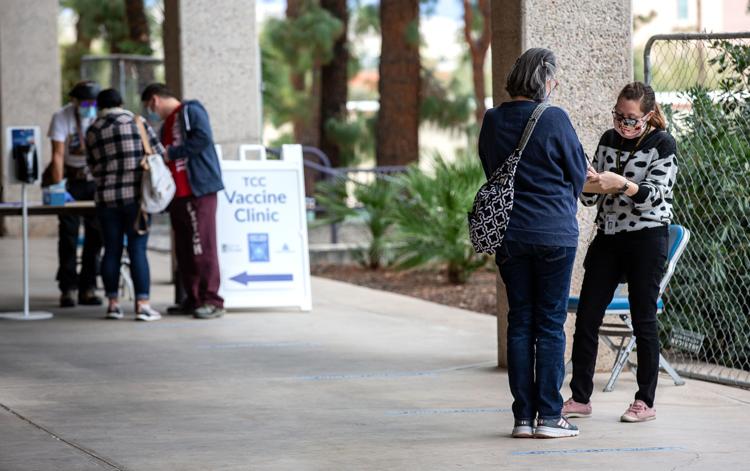 COVID-19 vaccinations, Pima County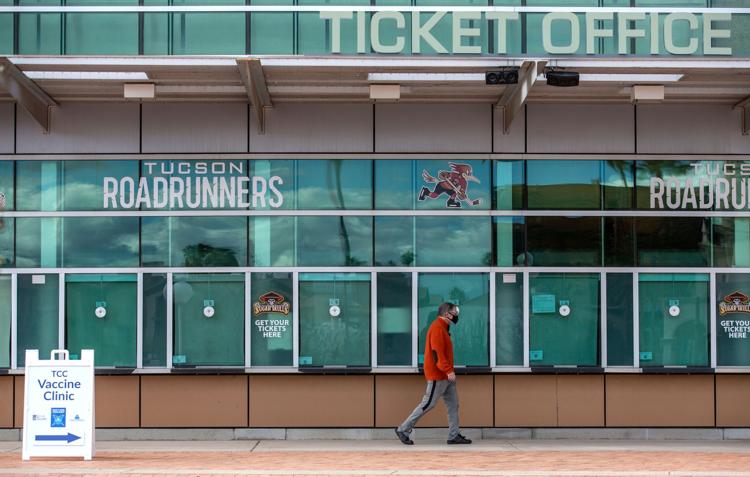 COVID-19 vaccinations, Pima County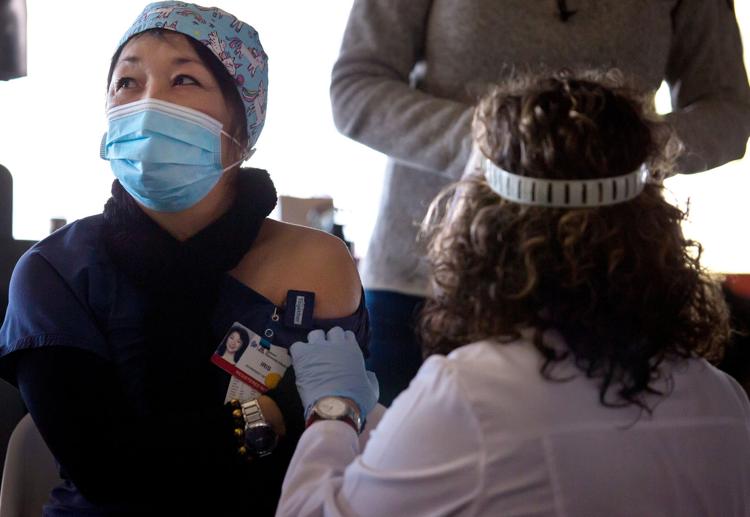 COVID-19 vaccinations, Pima County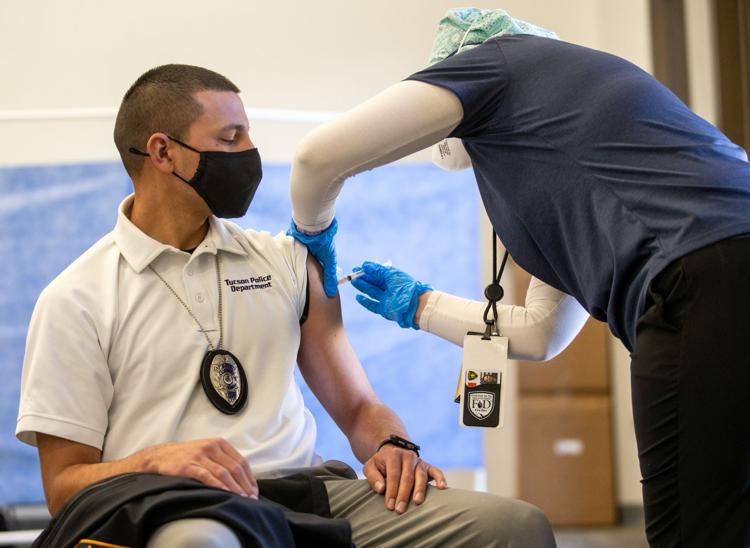 COVID-19 vaccinations, Pima County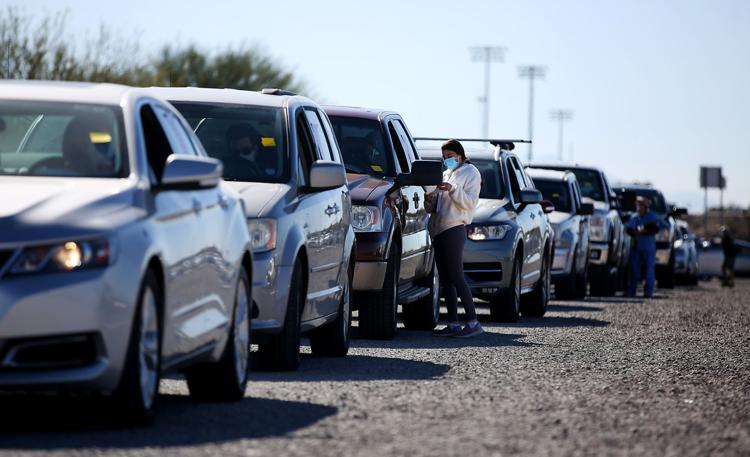 COVID-19 vaccinations, Pima County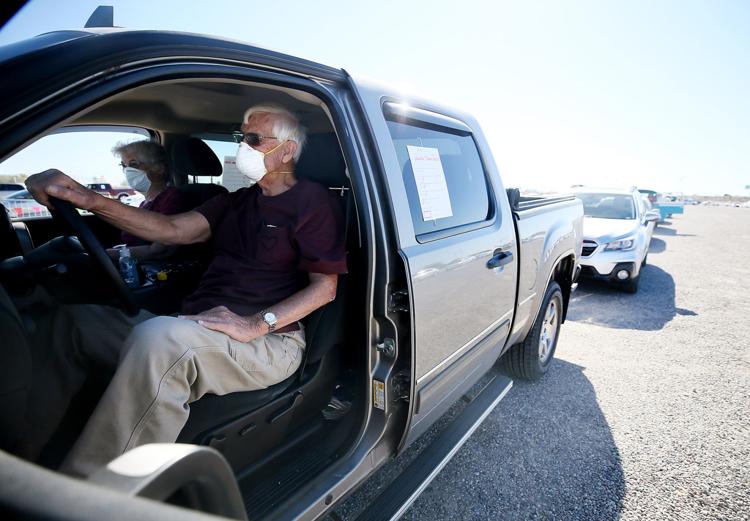 COVID-19 vaccinations, Pima County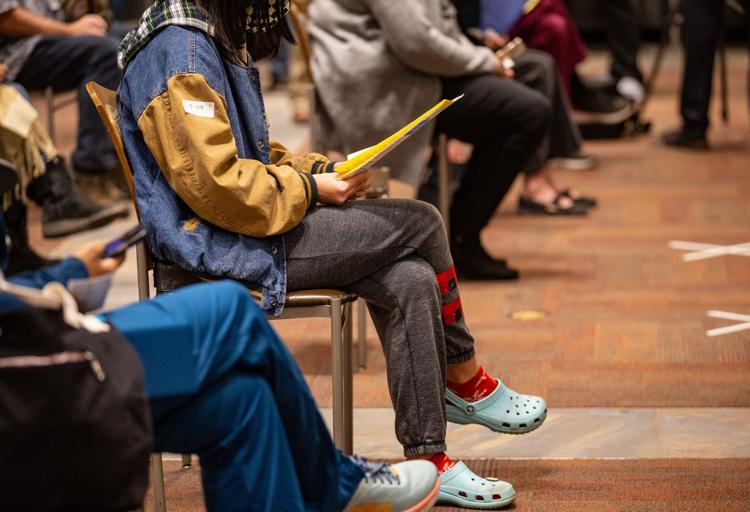 COVID-19 vaccinations, Pima County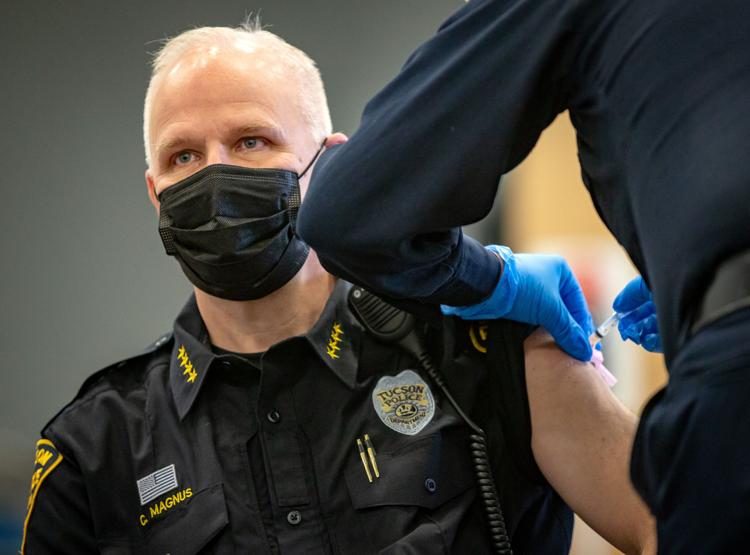 COVID-19 vaccinations, Pima County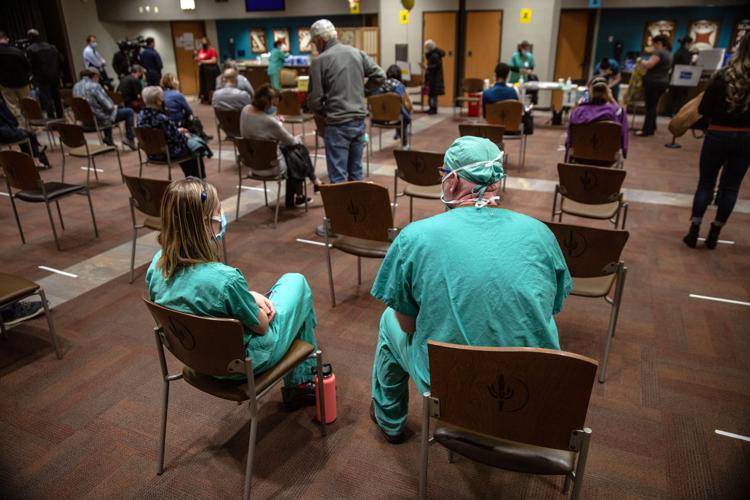 COVID-19 vaccinations, Pima County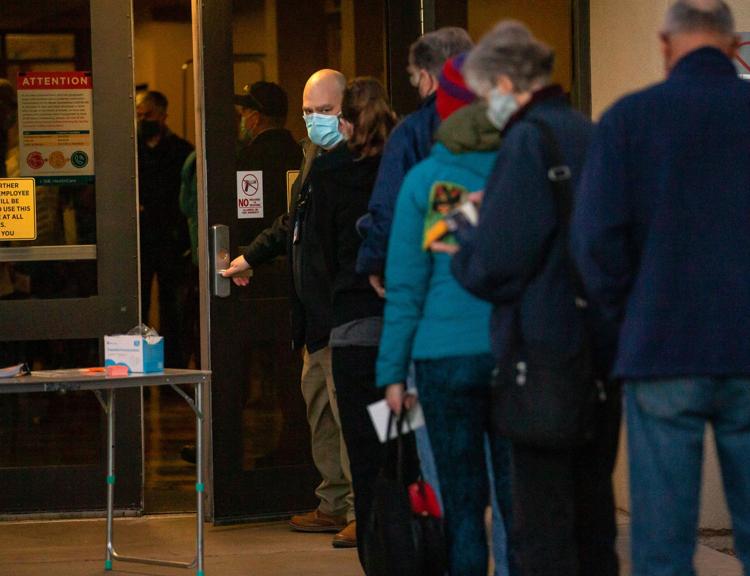 COVID-19 vaccinations, Pima County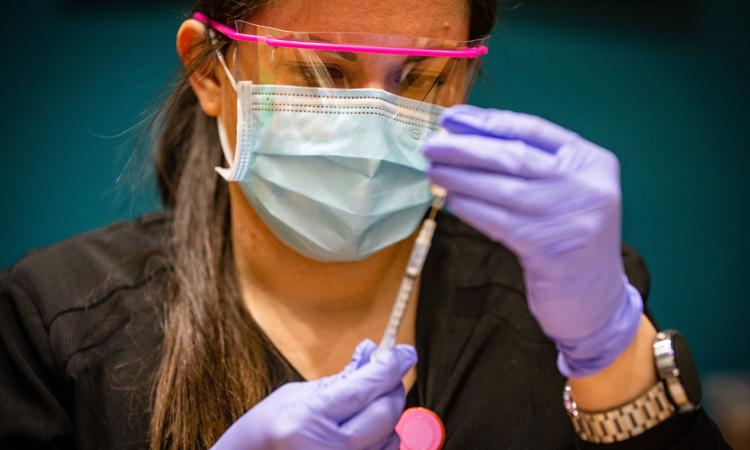 COVID-19 vaccinations, Pima County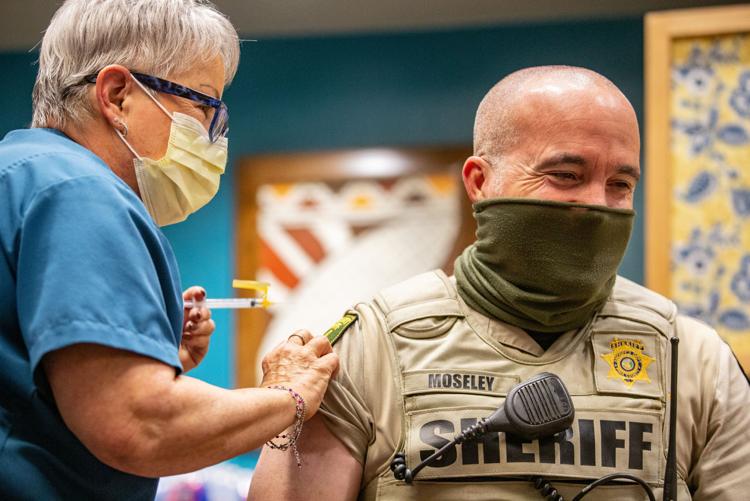 COVID-19 vaccinations, Pima County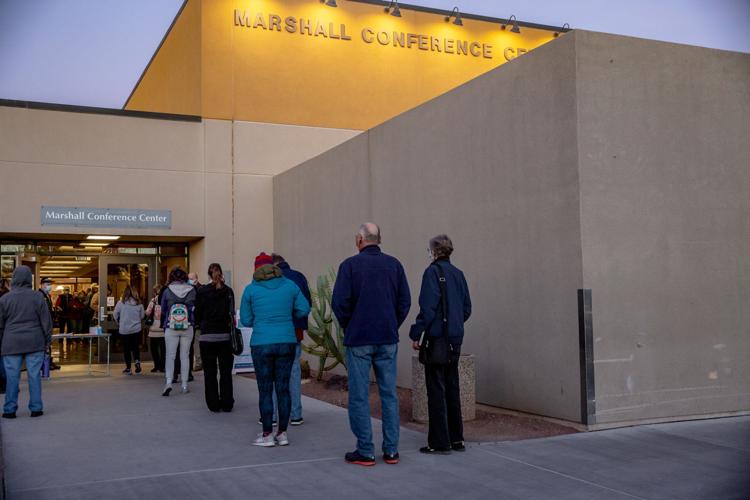 COVID-19 vaccinations, Pima County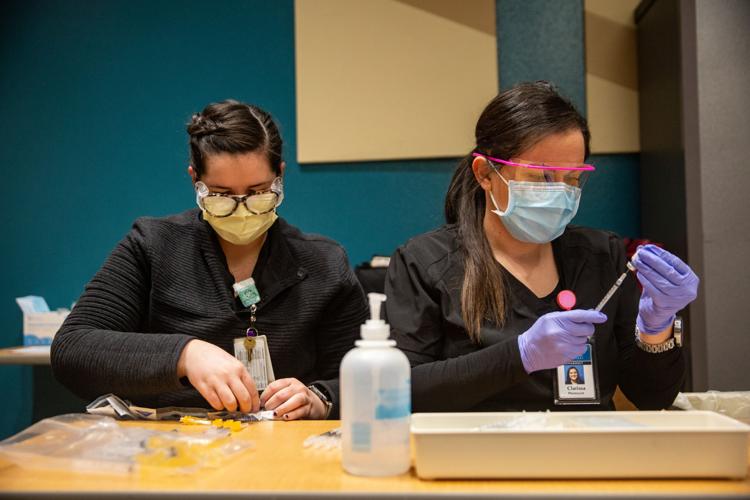 COVID-19 vaccinations, Pima County
COVID-19 vaccinations, Pima County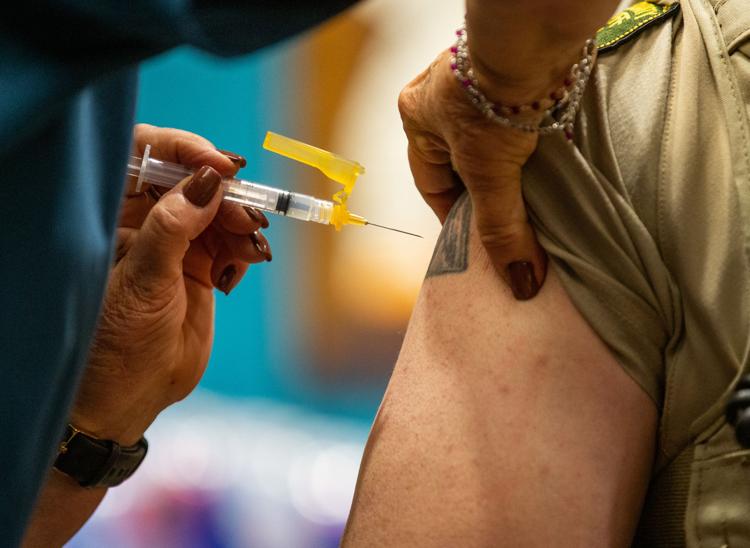 COVID-19 vaccinations, Pima County