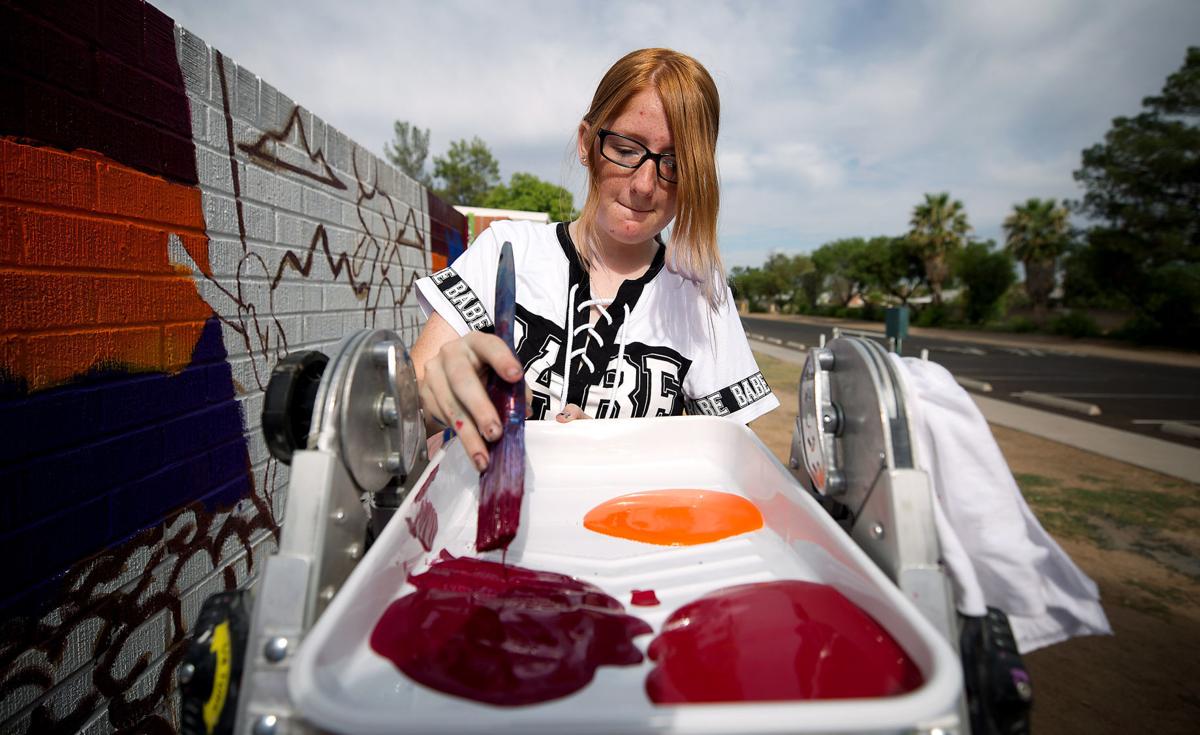 When 15-year-old Alexis Hirth found out she was selected to help create a new Tucson mural, she nearly started crying.
"I came home to balloons and cupcakes," she says.
Sarina Tusky, 18, didn't think she'd get to be part of the mural's creation.
Neither did 18-year-old Jenna Linneman.
And when Filomena Obono, 17, found out, she started yelling with joy in the middle of her school's gym.
Four students, an assistant artist, and professional muralist Isaac Caruso have nearly completed the brand new mural on Tucson's east side.
The mural, expected to be done around July 25, is painted across the northern wall of the Palo Verde Pool in Palo Verde Park on South Mann Avenue just north of East 22nd Street.
It's part of a project headed by the Arts Foundation for Tucson and Southern Arizona, in partnership with the Pima Association of Governments.
Every two years, the foundation rallies students and professional artists to create an art project. The projects work within wards — this time Ward 2 with Councilman Paul Cunningham — to come up with the theme and location.
Students within the ward are urged to participate — but they have to submit a portfolio, just as you would for any other job. This time around, four Palo Verde High School students were selected.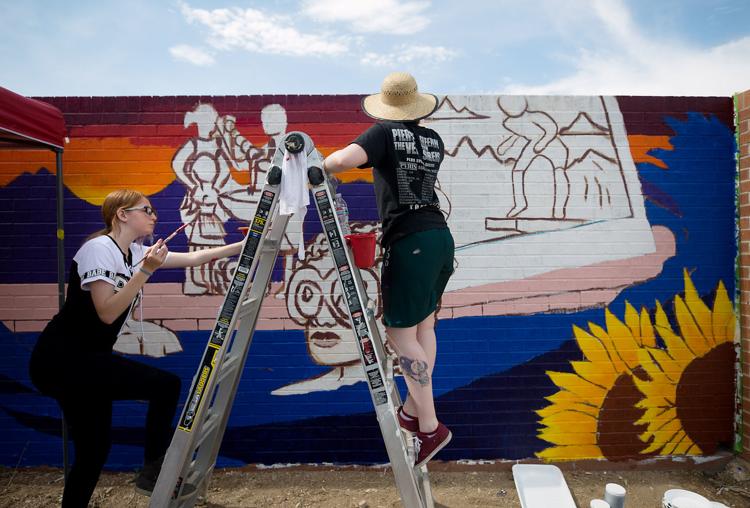 "Professional experience within the arts is a really unique opportunity," Jeff DaCosta, manager of public art with the foundation, says. "For students that are thinking about it, it's difficult to get real-world experience. If nothing else, they're learning to do things with the city and within the public sphere."
Plus, the students get paid.
"We treat artwork and artists that produce it very seriously," DaCosta says. "It's a profession — it's not something that exists without that level of respect. It's their time, energy and creativity. That's worth something."
"It's a good example of what untapped potential and creativity there is in the community," he says. "Without this opportunity, we may never get to see what they're capable of."
Caruso, who created the downtown "Juicy" mural of a blue quail atop several oranges located at 9 N. Scott Ave., has been drawing since he can remember. When he was 17, he sold his first painting and soon realized he could make it a career.
After Caruso, the four students and 19-year-old art assistant Alex Gomez were selected, the group visited the mural site, did some research on the neighborhood, then discussed design ideas.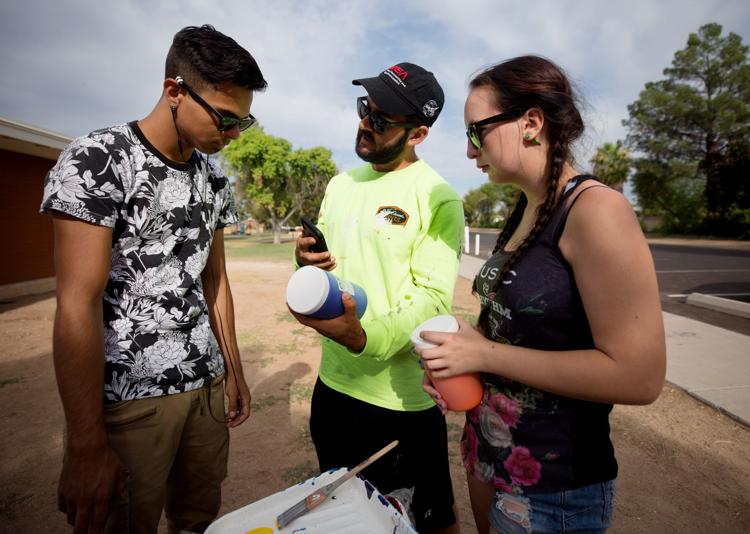 The students, with Caruso's help, created a mood board of three different concepts — landscape, history and whimsical pool scenery.
"We presented those ideas to the community," Caruso says. "They liked them all, so we combined them all."
Caruso says the mural represents "the legacy of community — how it carries on in present day and how even though things change, Tucson and the desert itself don't."
Working with the students is fun, Caruso says. "Especially with a group of kids that are particularly interested in art and enthusiastic about it. It makes my job easier."
As for the mural's location, Caruso says it's a good one.
"What I find really remarkable about this spot is that it's so active," he says. "People are coming in and out and using the pool or playground all hours of the day. So, I think if you're going to paint a mural at a park, this is the right one."
For each of the four students, the east-side mural is the first project of this size they've ever worked on.
"I didn't picture myself creating a piece of art that people would see in public," Tuskey says. "(The mural) is important to me because it's important to the neighborhood."
"It's cool to work with Isaac — a professional artist who does this for a living," she says, adding that she appreciates the opportunity.
As for Alexis, she's been working in various art forms since she was 5 years old. She says she wants to be a photographer when she gets older.
"I think (the mural) is important because it shows that everyone that's working on this has put their own effort into it," she says. "It tells a little story."
Linneman says she's always felt at home when doing art. For this mural specifically, she says one of her favorite parts is working as a team.
"Just being able to have my name out there and have my name be part of something is so awesome," she says.
Filomena got her start with art a little differently — digitally.
"I wasn't really good on paper until I actually tried," she says. Now, her preferred medium is watercolor. But she's enjoyed working on the Palo verde mural.
"What it means to me is Tucson, basically — how everybody can get closer here," she says. "Even though I barely come to this park, it's a symbol of Tucson."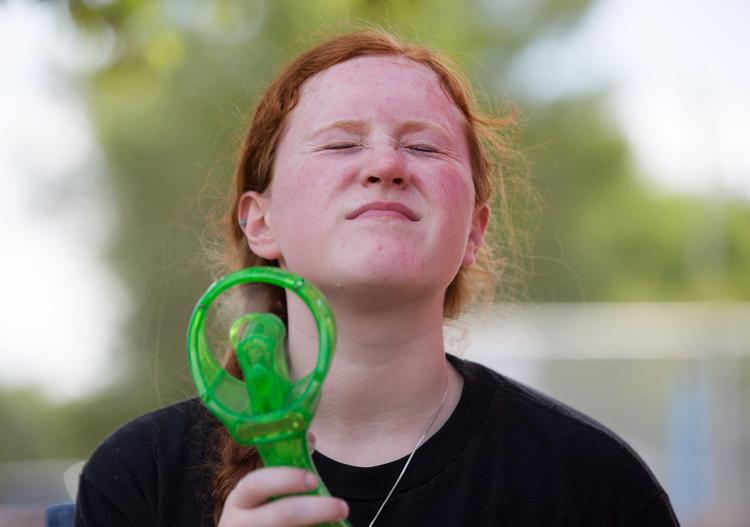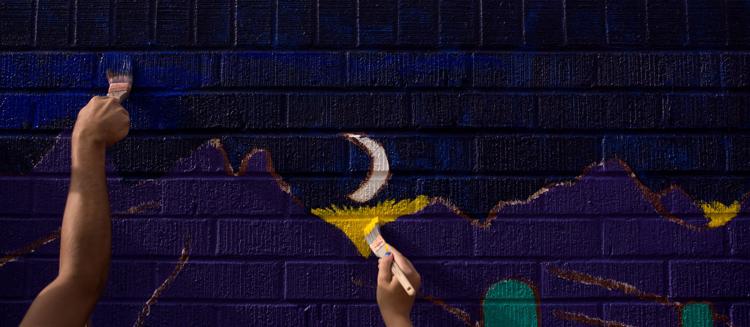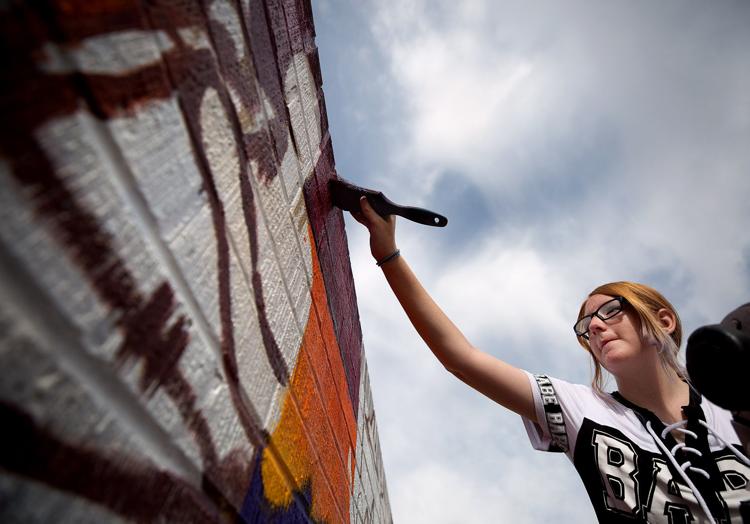 Here's a look at Tucson's many beautiful murals:
A map and 100+ photos of Tucson's beautiful murals
"Red Fuji" mural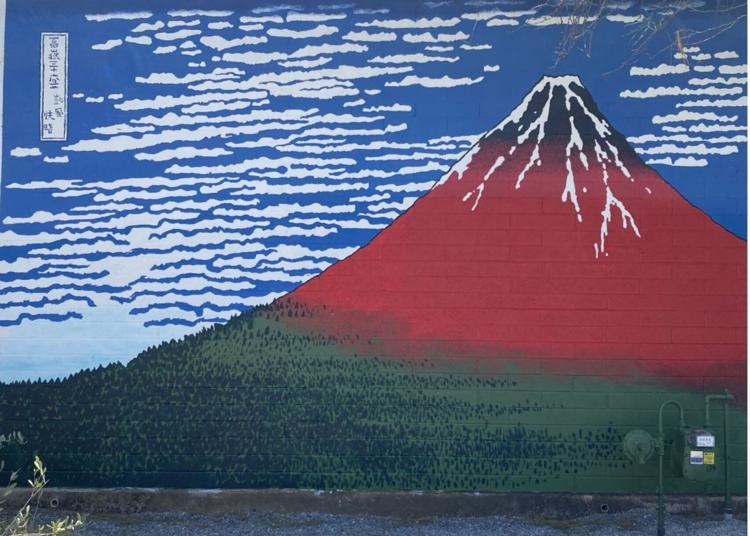 First, here's a map to help you start your mural hunt 🎨
English Salon Spa Mural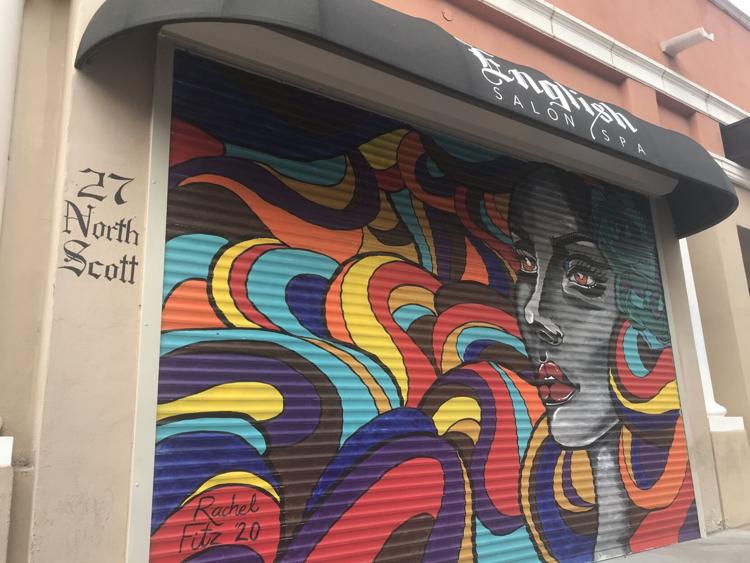 Arizona Arts Live mural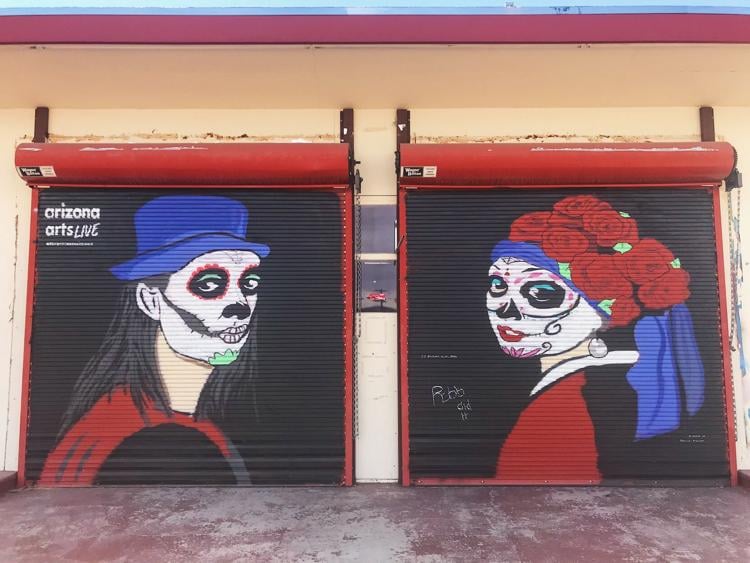 Rialto Theatre mural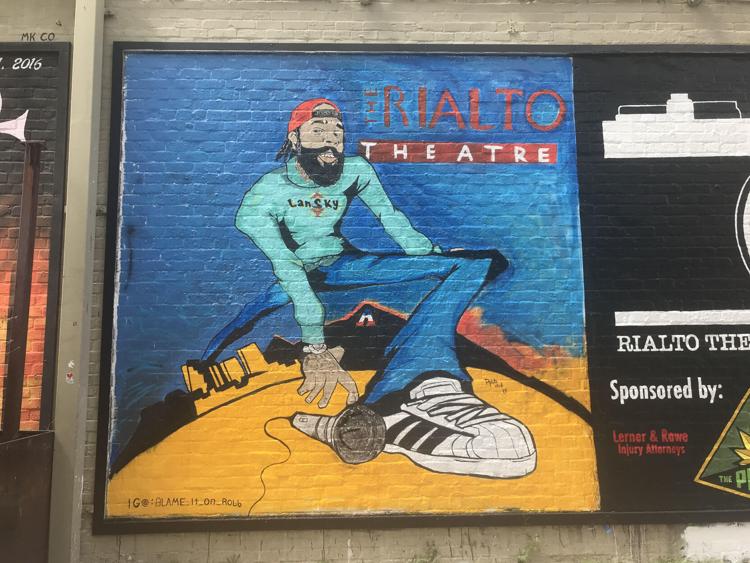 Modern Aquarian mural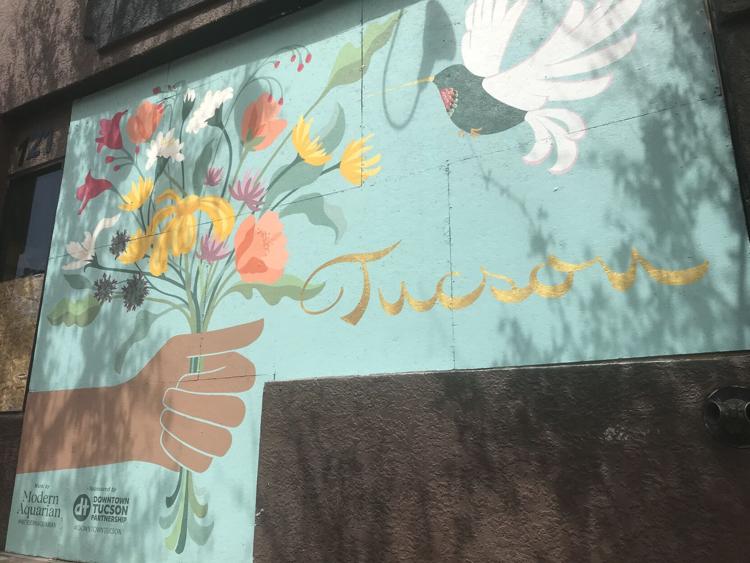 El Tour de Tucson Inspired Mural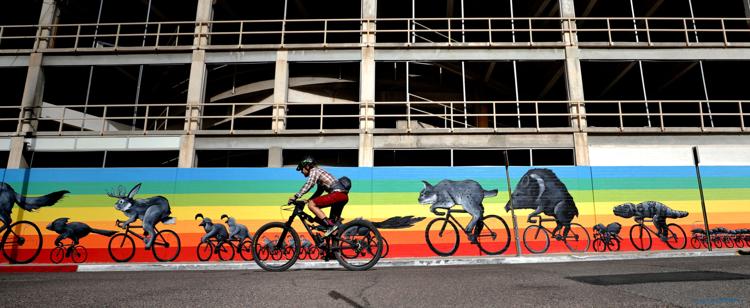 TMC mural by Joe Pagac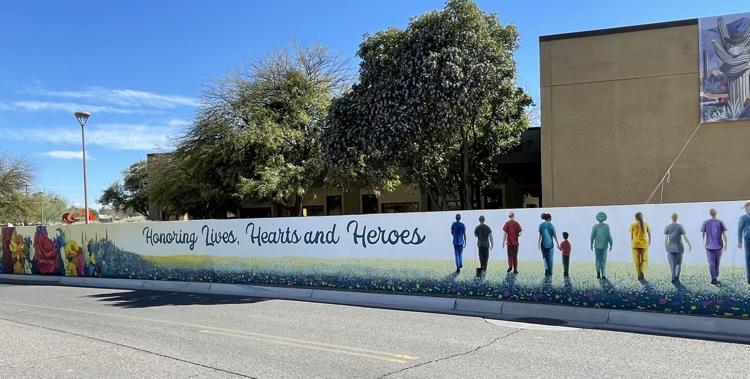 Danny Martin Mural at Nissan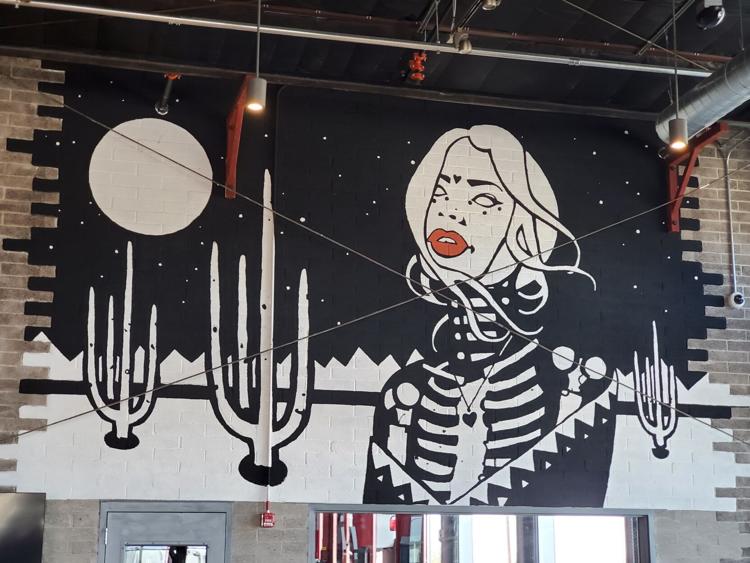 Woven Bonds We've Grown Upon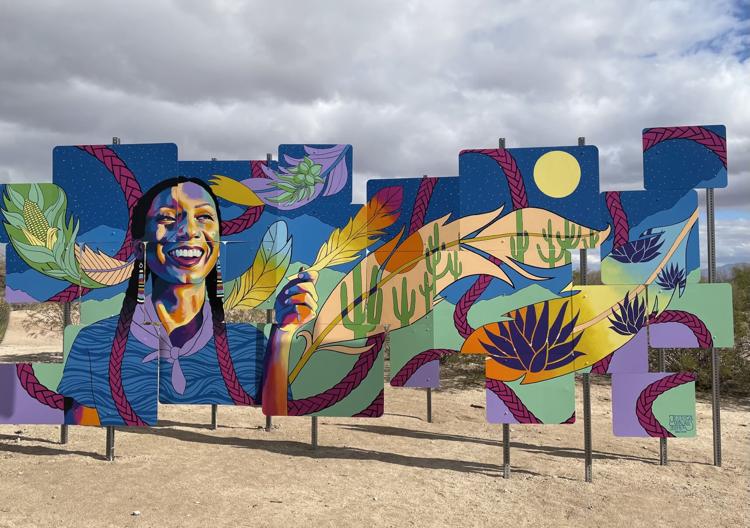 Community Foundation Campus mural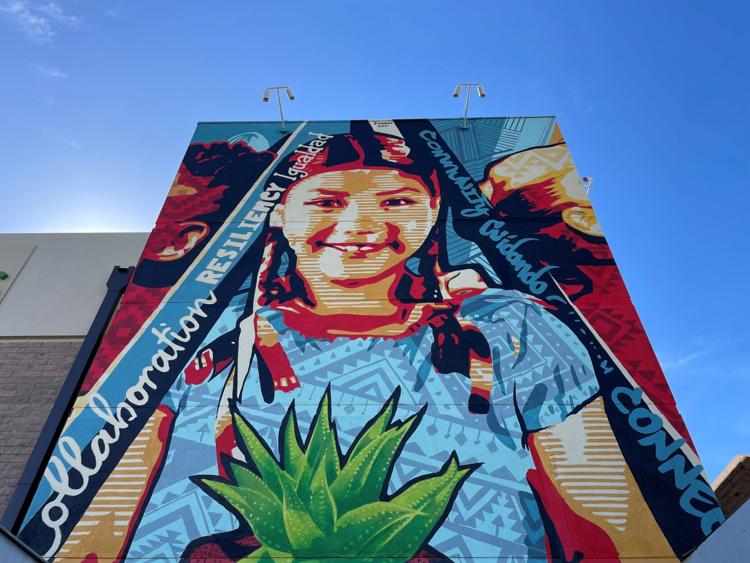 Frame mural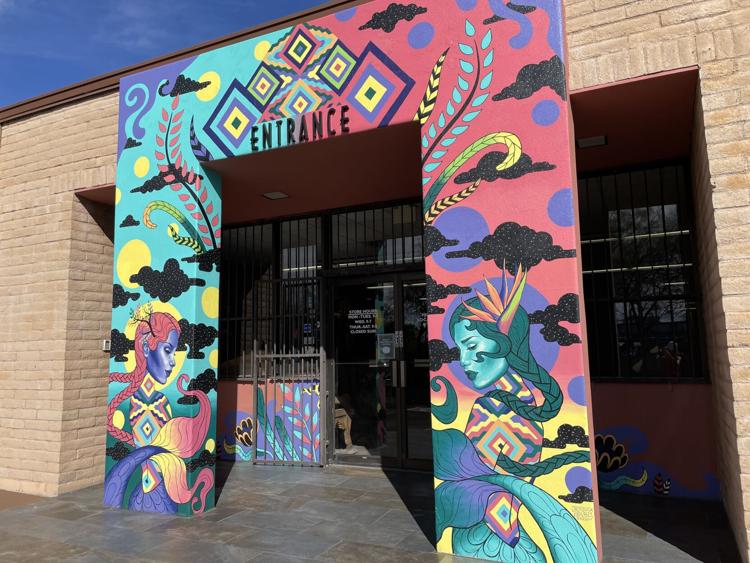 Ben Franklin mural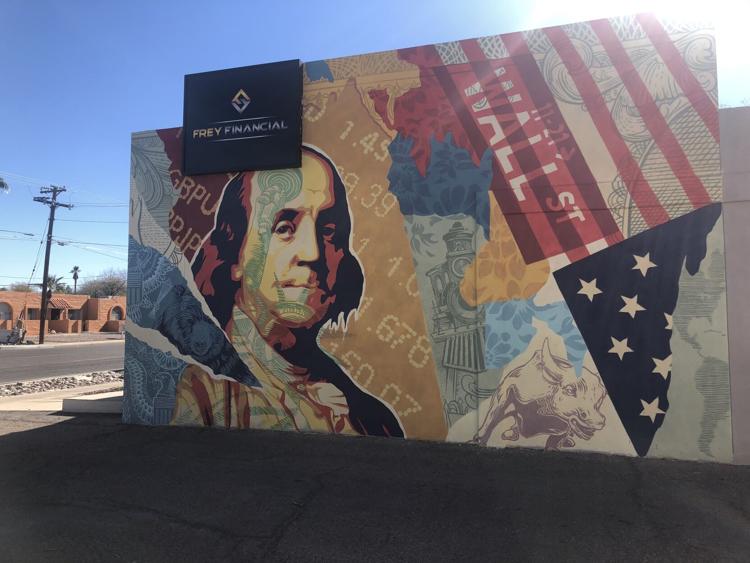 Downtown mural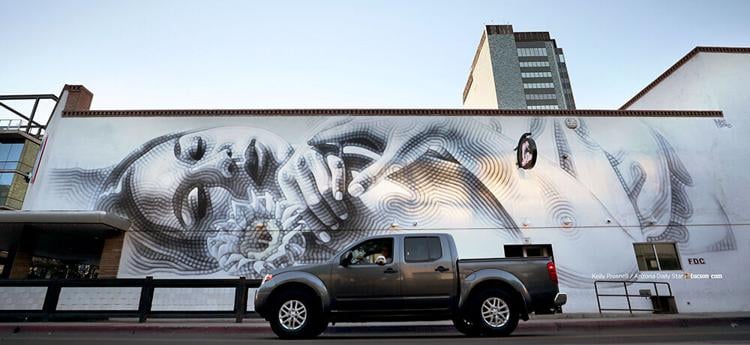 Insect Tea Party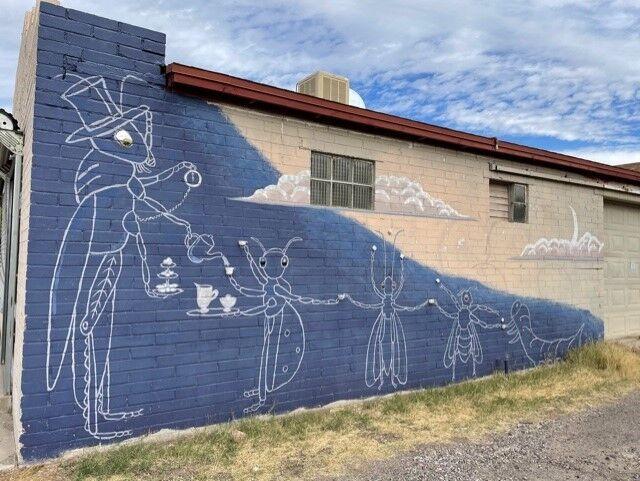 Pen Macias mural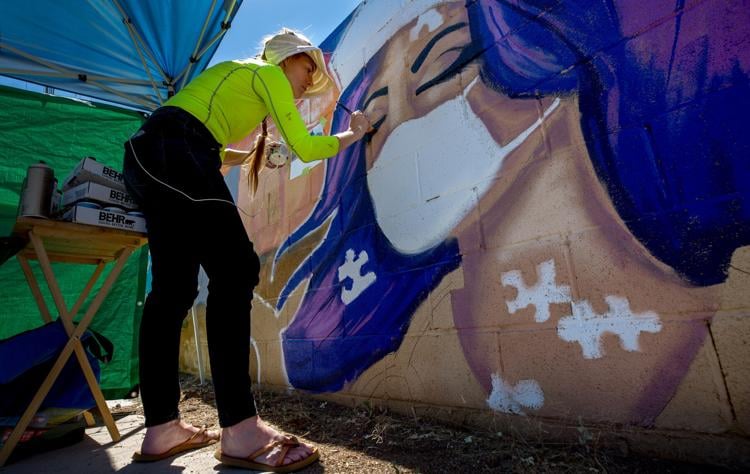 Animal bicycle mural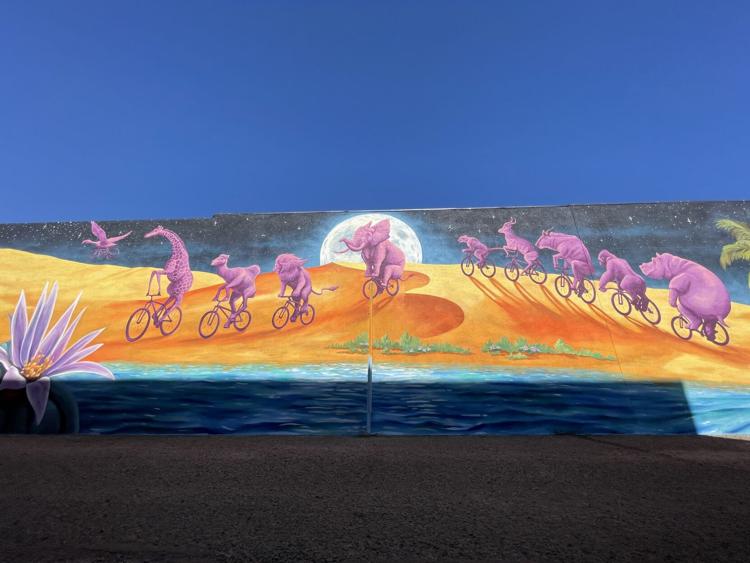 Ignacio UFO Mural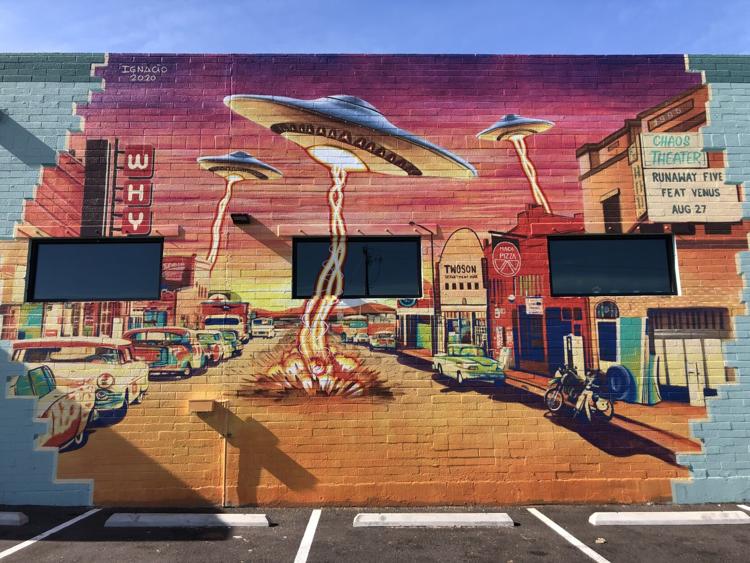 Danny Martin Mural Arizona Avenue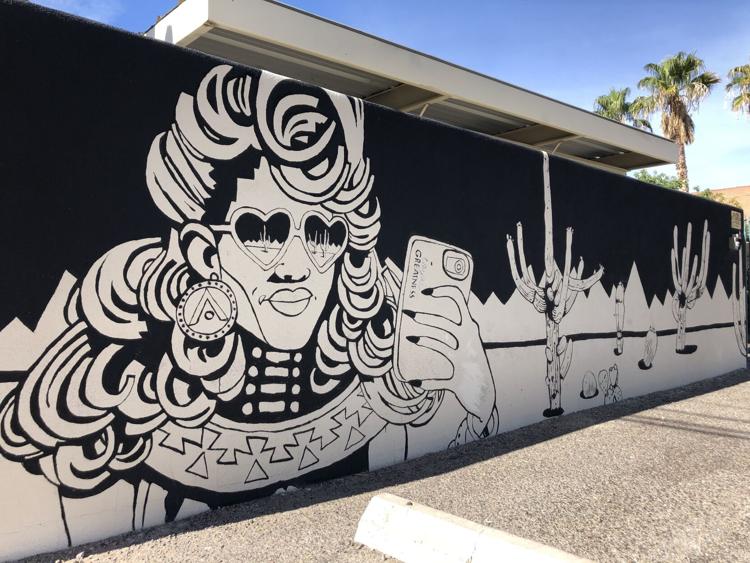 Elizabeth Taylor Mural by Sean John Cannon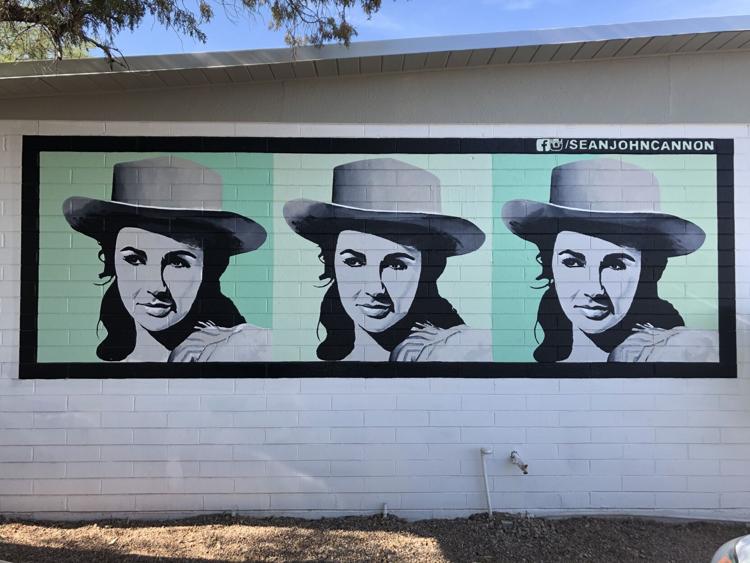 Danny Martin Mural Campbell Avenue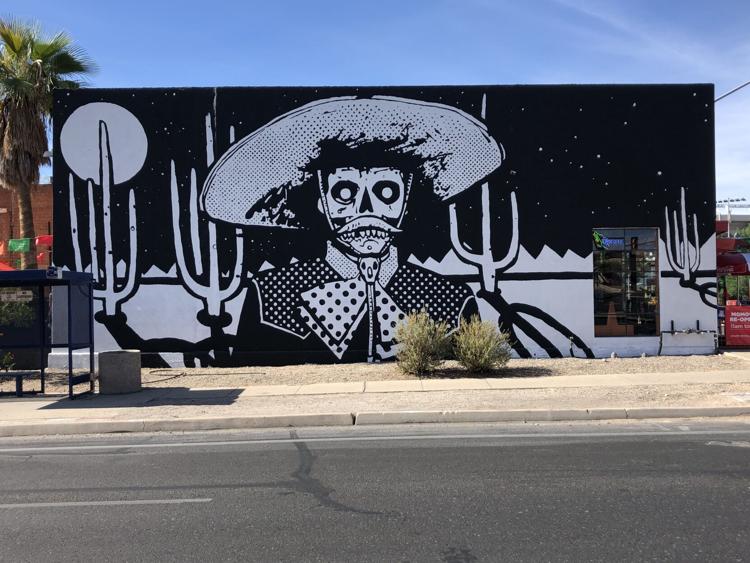 Melo Dominguez Mural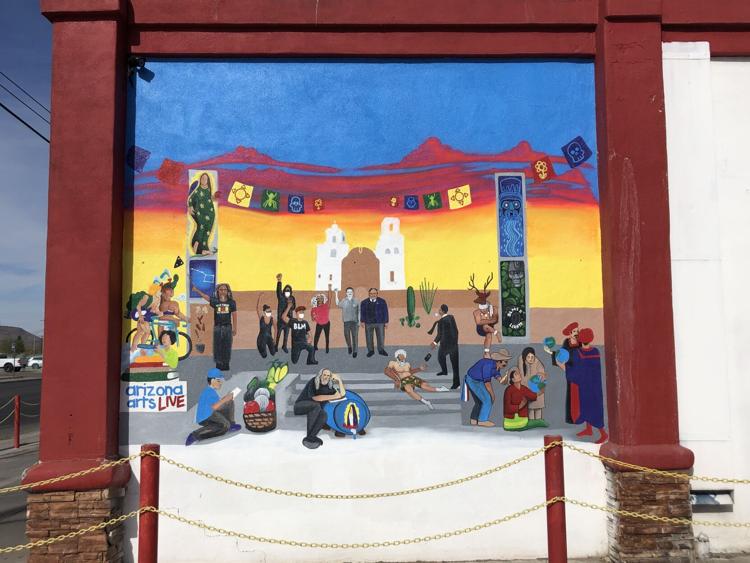 Joe Pagac Tribute Mural, Barrio Viejo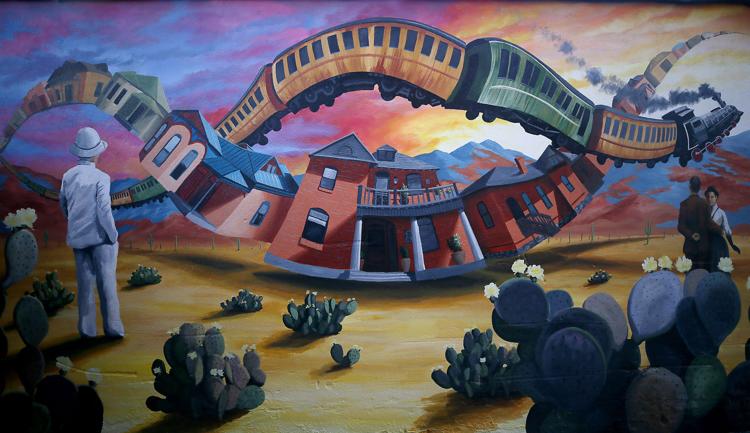 Johanna Martinez mural, Barrio Viejo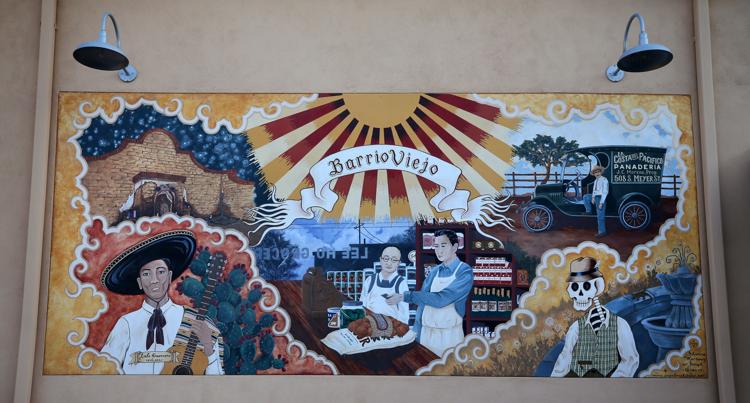 Jessica Gonzales mural, barrio viejo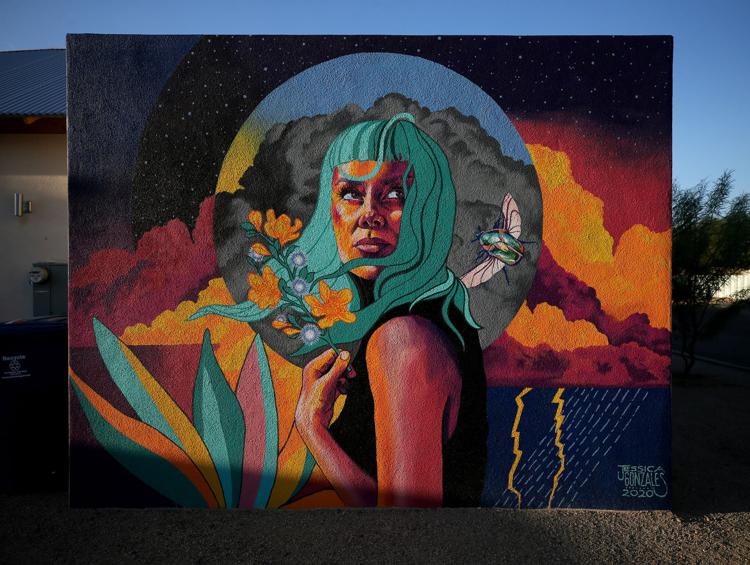 Lash Factor Studio mural by J. Keegan Rider, Barrio Viejo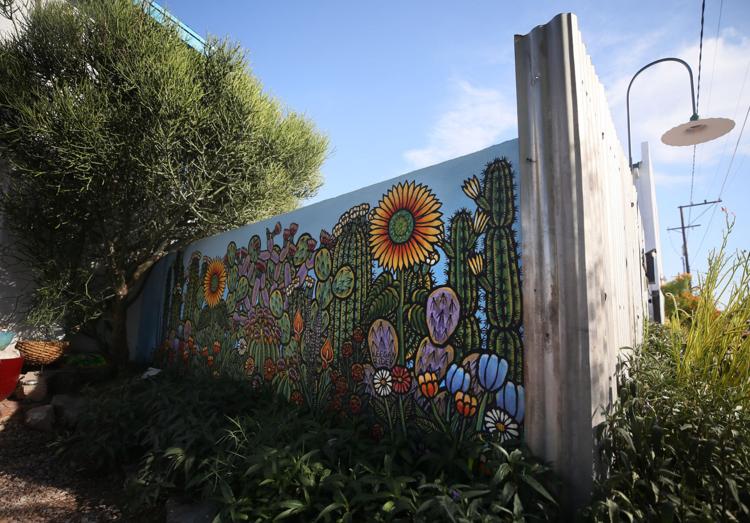 La Suprema Works & Events mural by Isaac Caruso, Barrio Viejo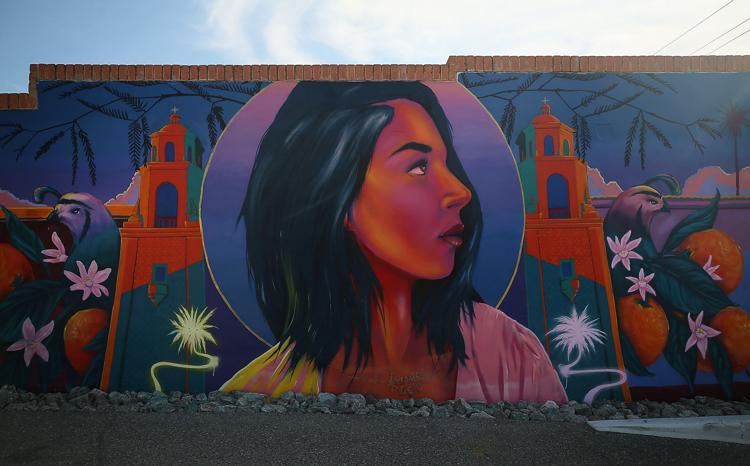 Ignacio Garcia Wildcat mural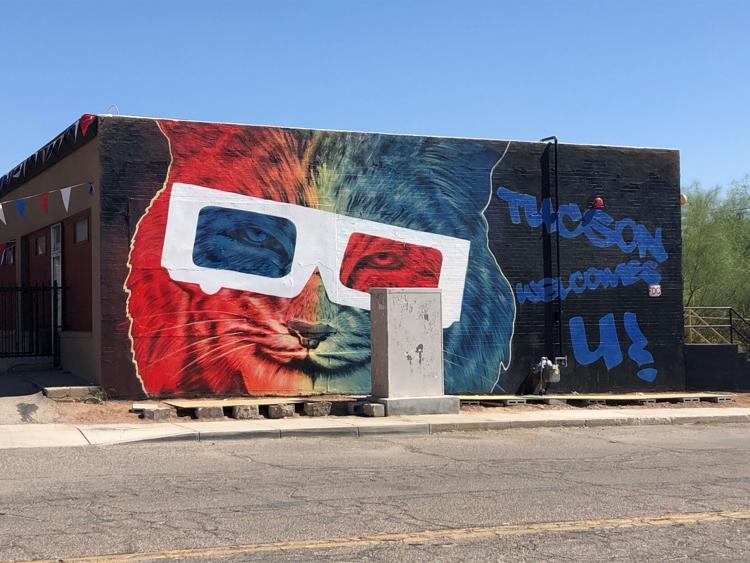 Jessica Gonzales' Creative Machines mural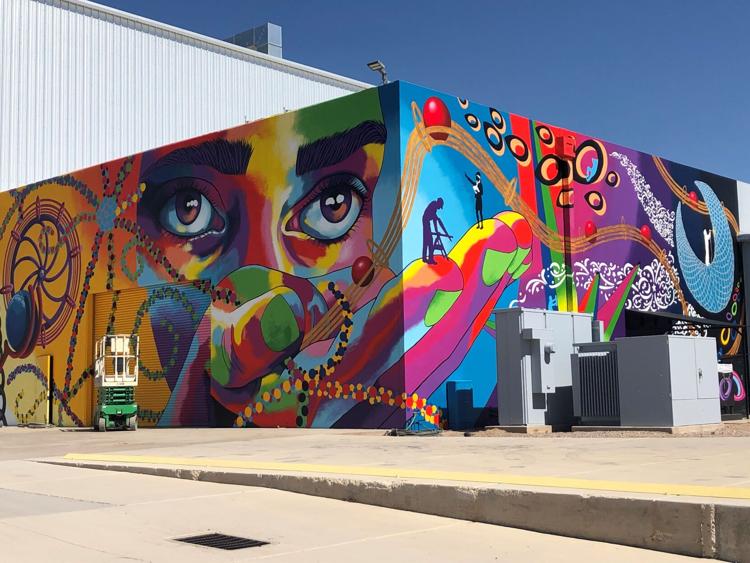 Safe Shift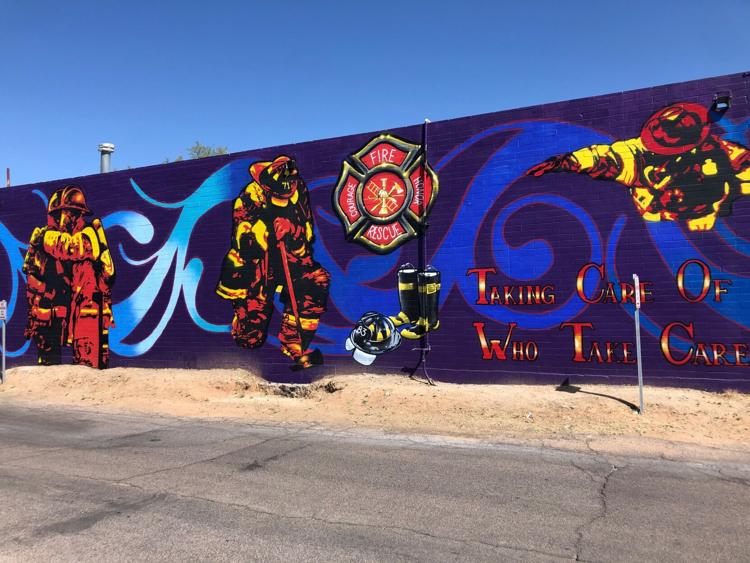 Rock Martinez "Look Out" mural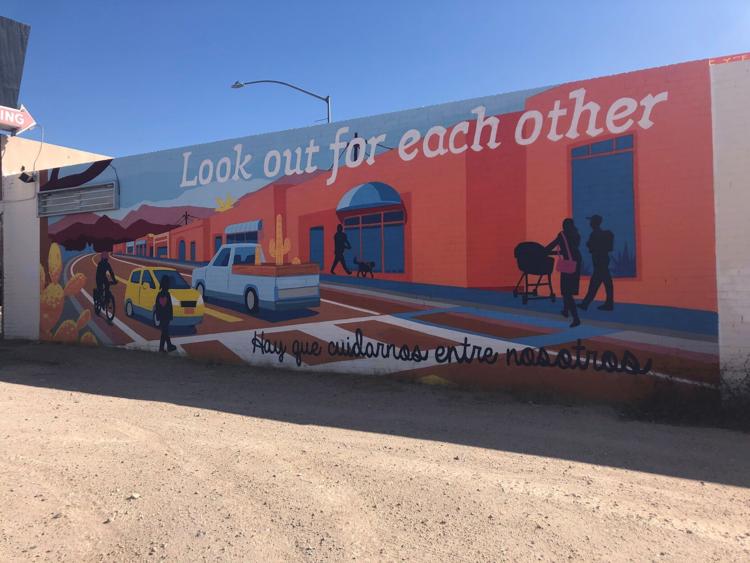 Wagon Burner Arts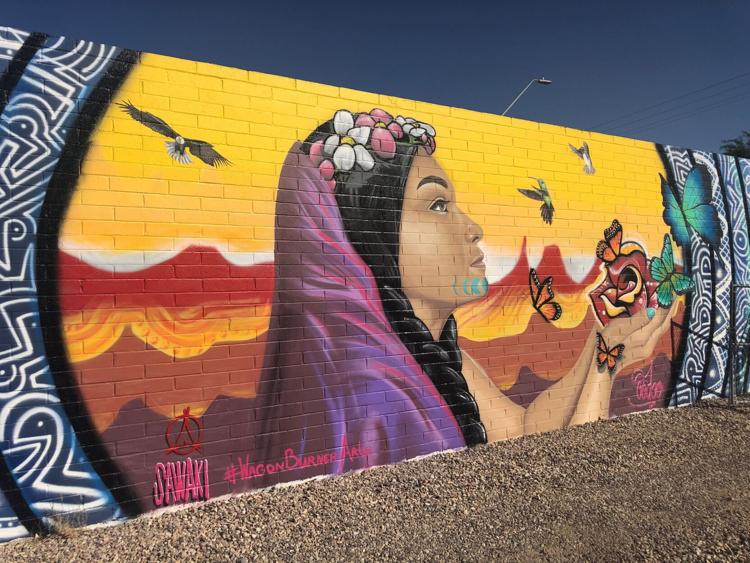 The Loft Cinema mural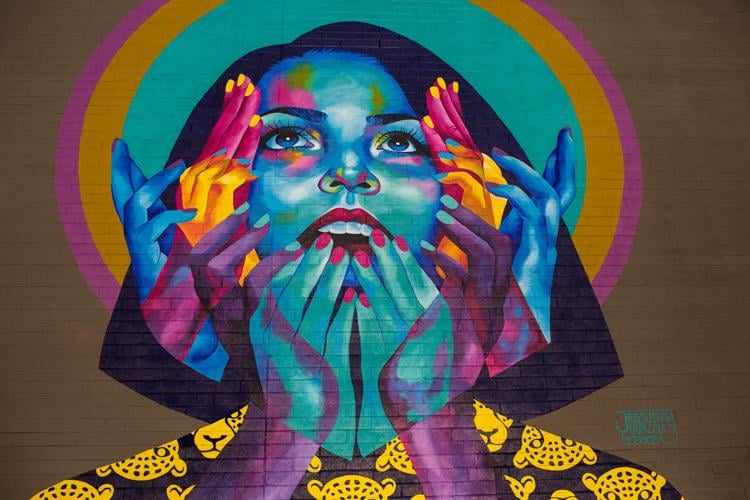 Tuxon Hotel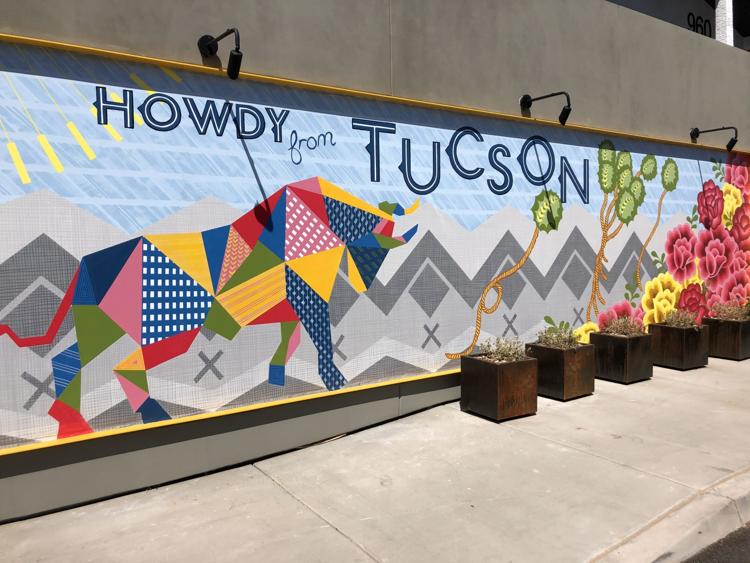 Las Adelitas mural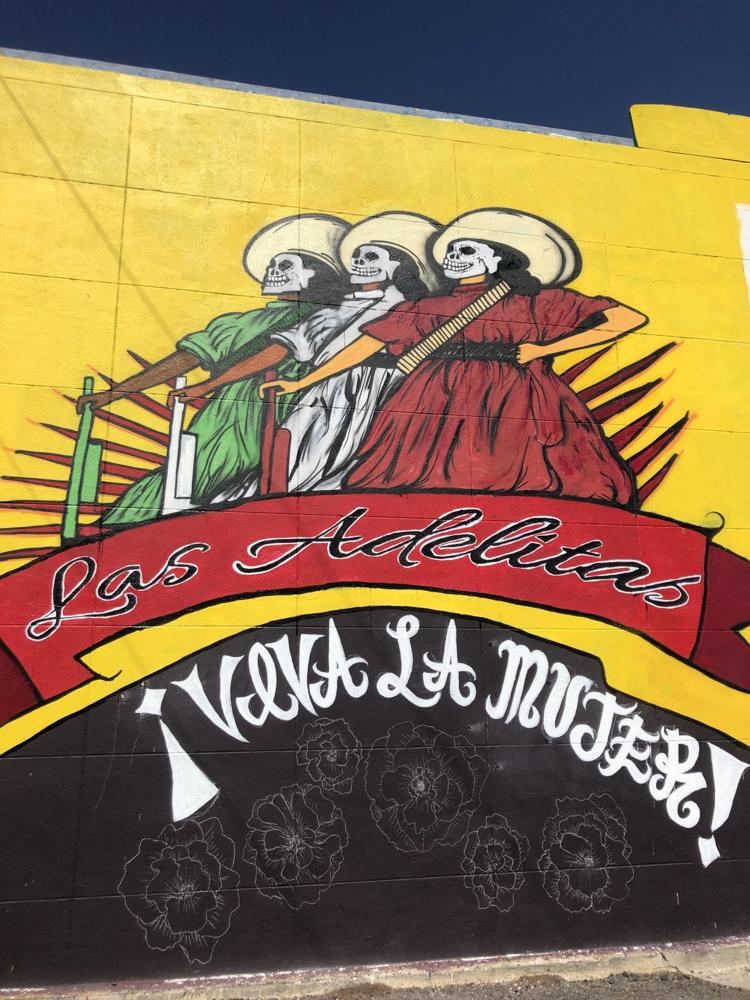 Camila Ibarra mural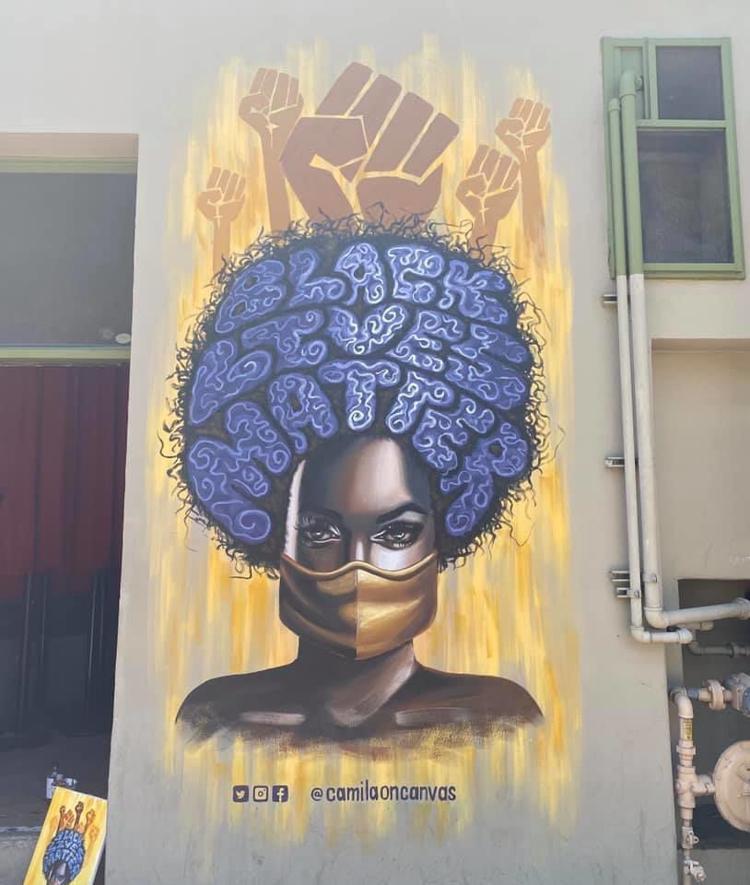 Black Lives Matter mural
Goodwill mural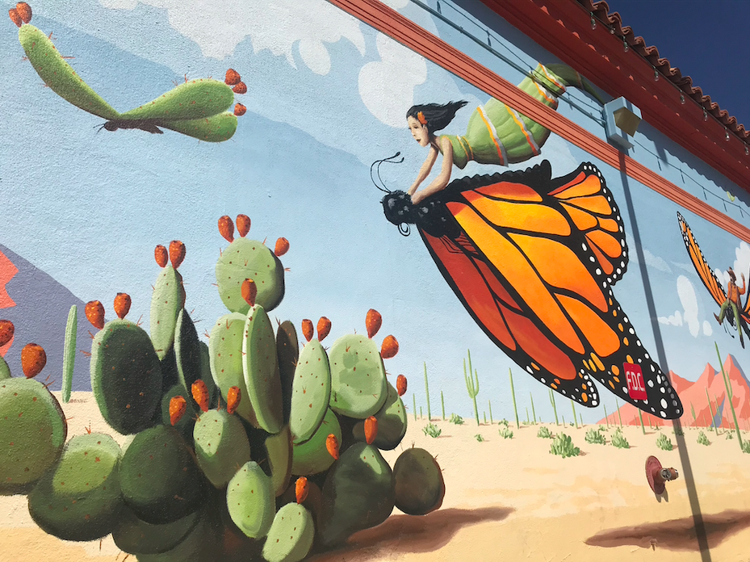 Prince mural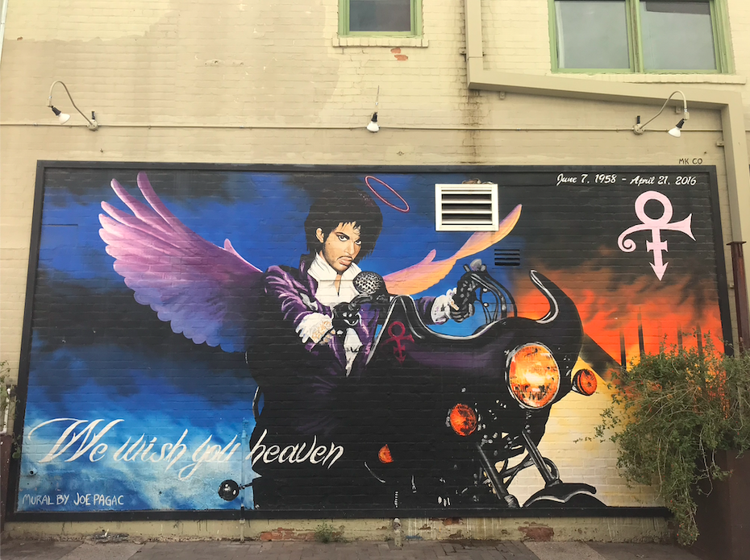 Jessica Gonzales mural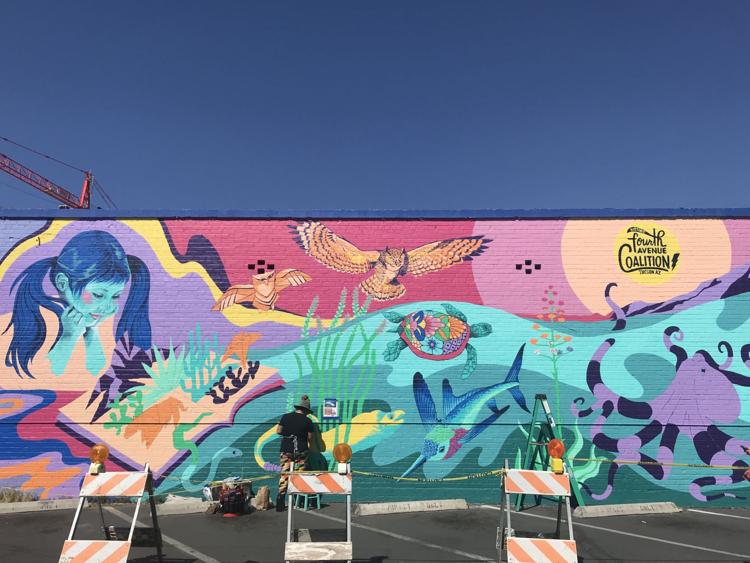 Tucson Together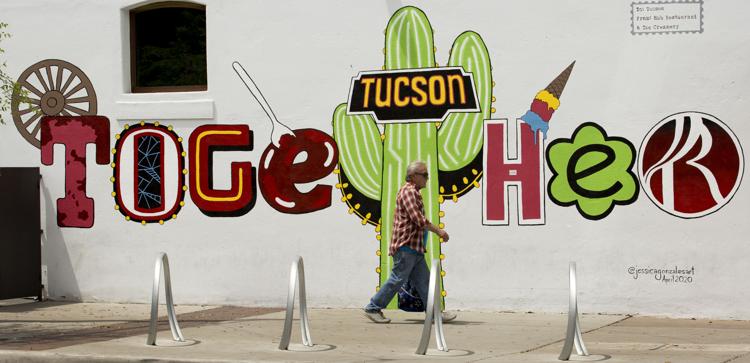 The Triumph of the Human Spirit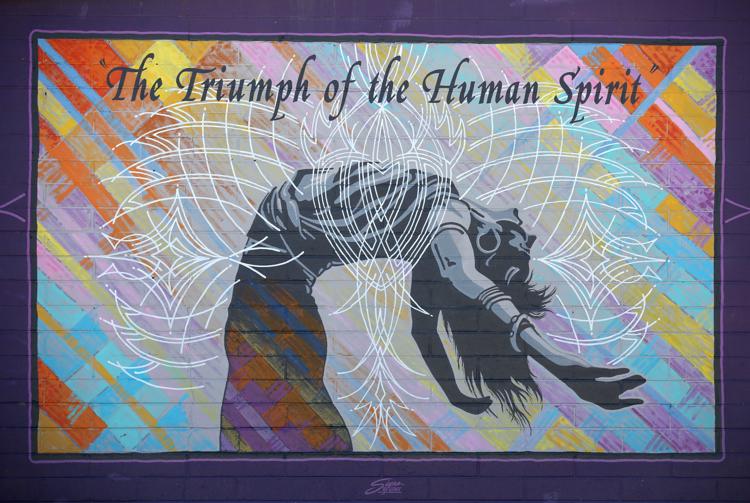 RilitoBend Neighborhood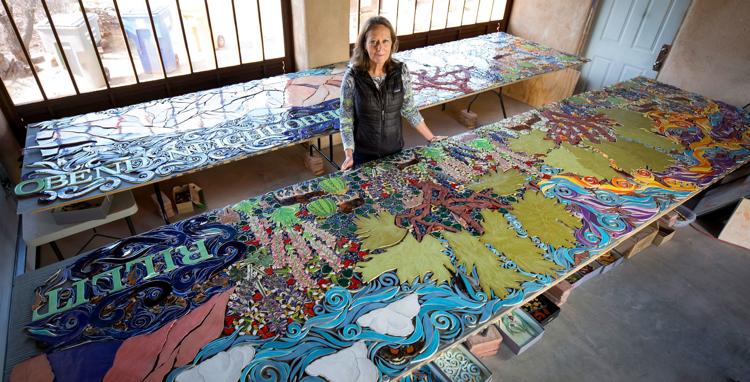 Tucson murals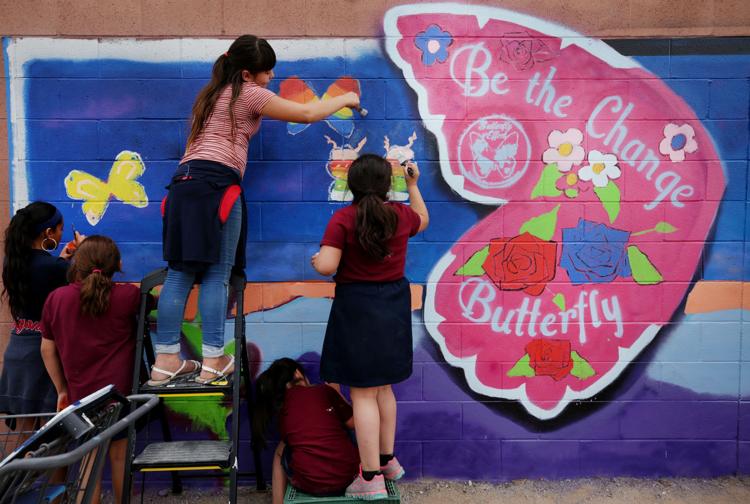 Joe Pagac mural on water tank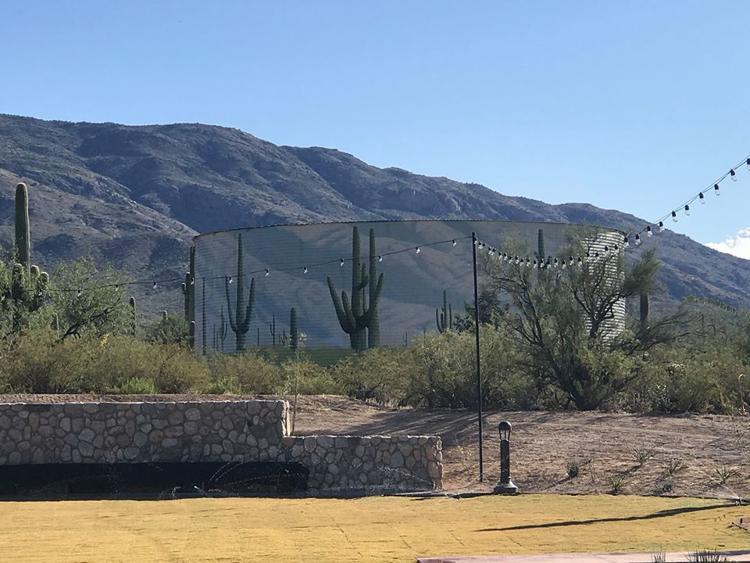 Joe Pagac mural at La Encantada, 2905 E. Skyline Dr.
Sonora Brunch Company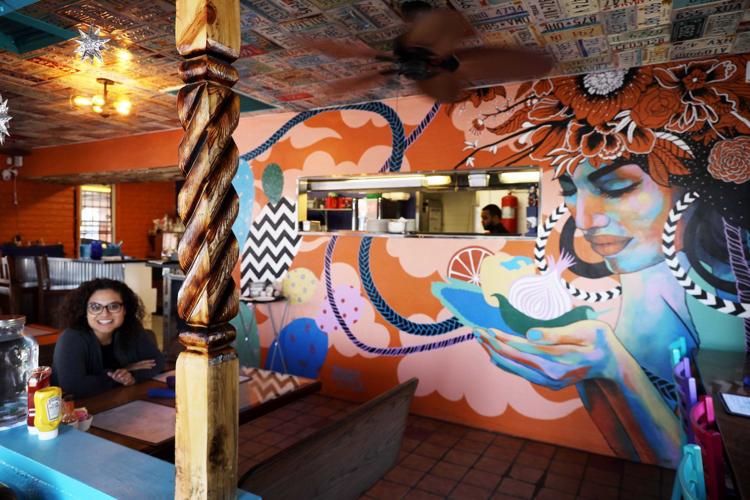 Goddess of Agave mural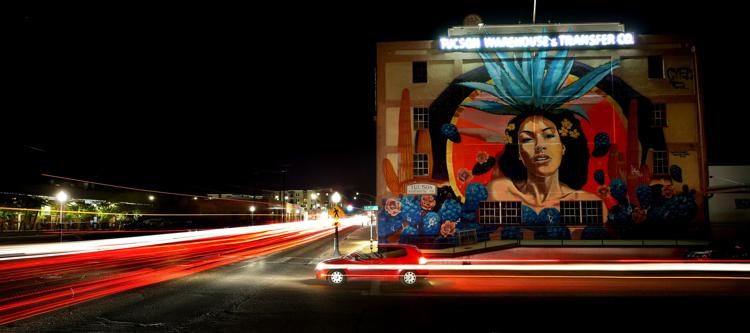 UA mural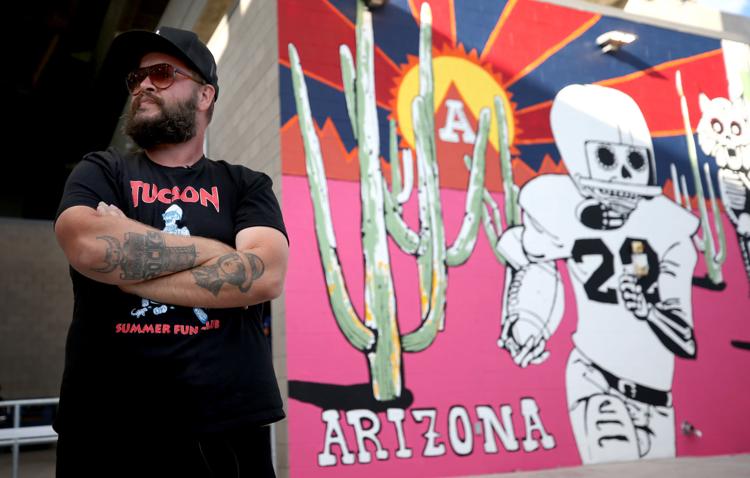 Palo Verde Pool mural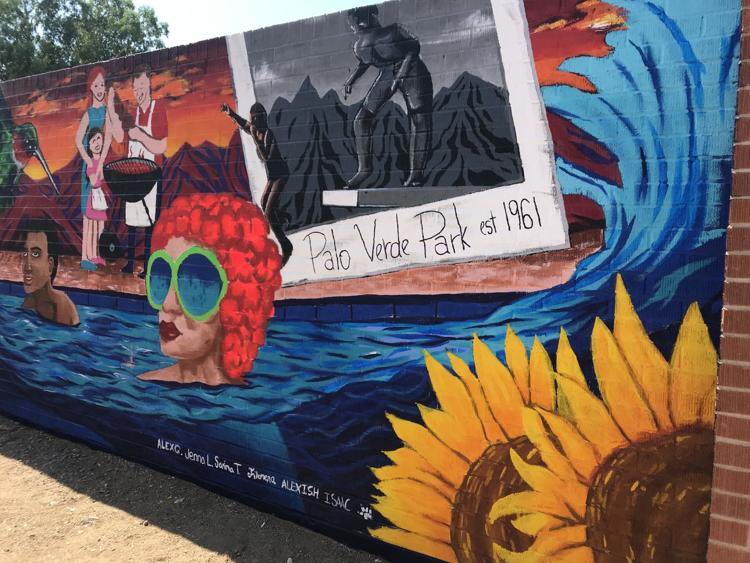 Palo Verde Pool mural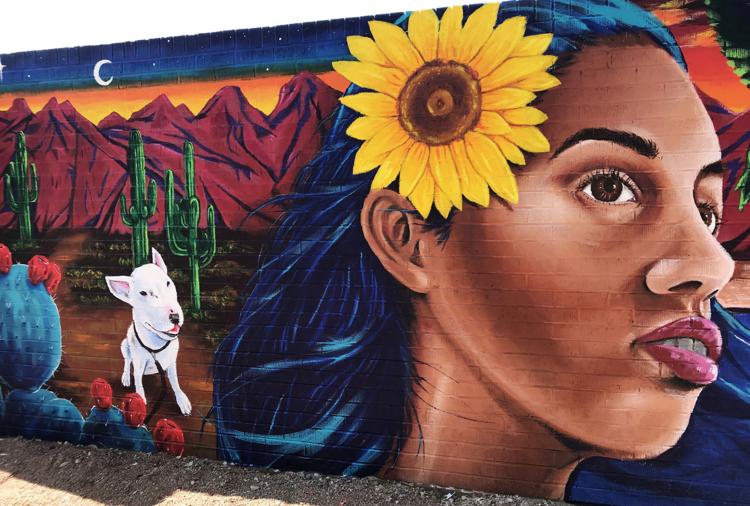 Tucson murals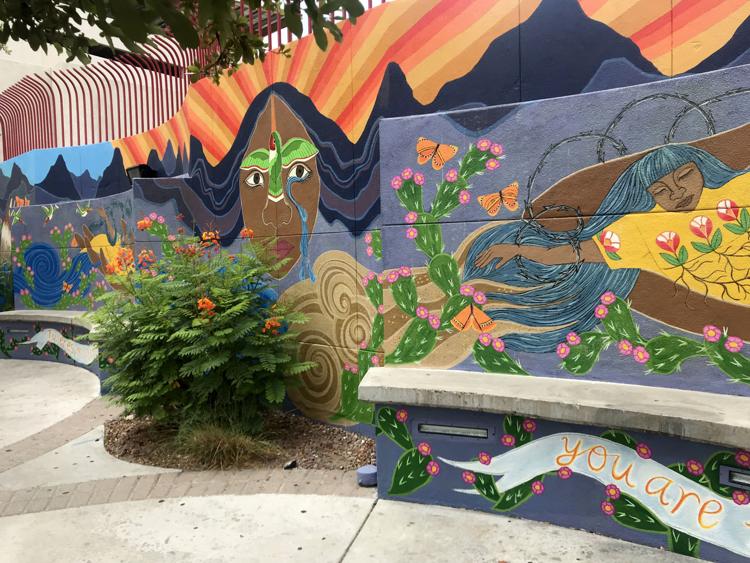 Tucson murals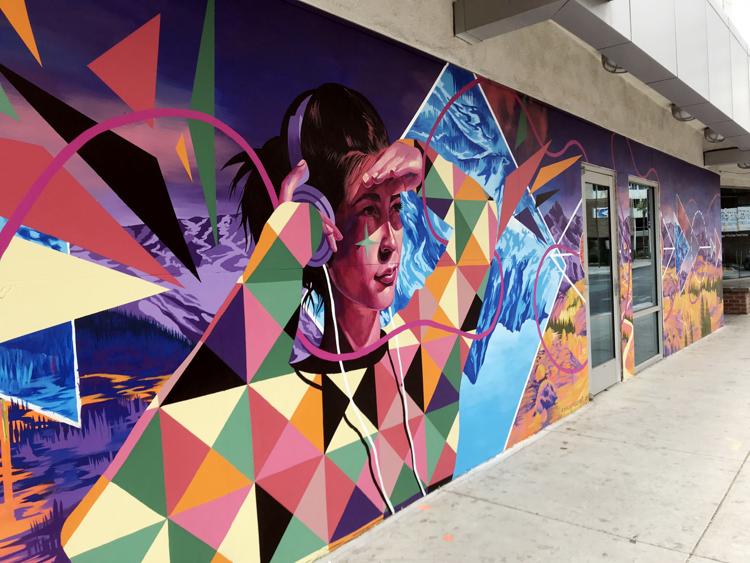 Tucson murals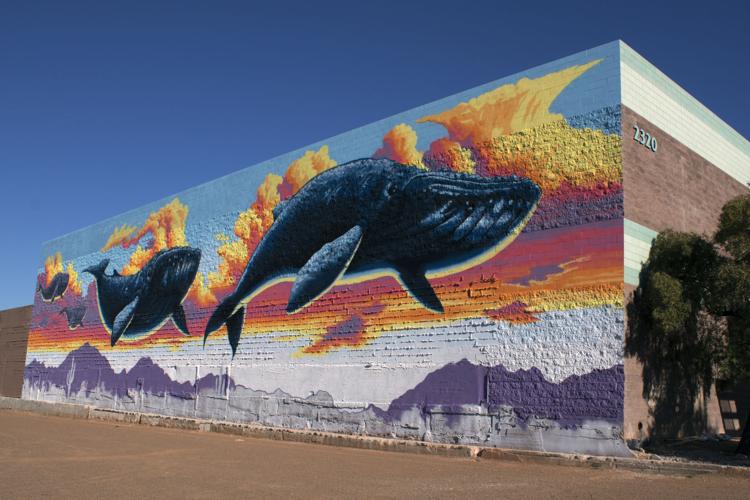 Tucson murals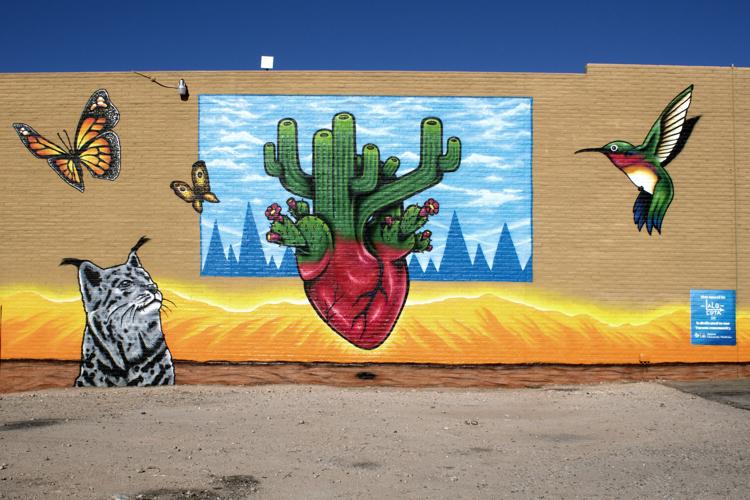 Tucson murals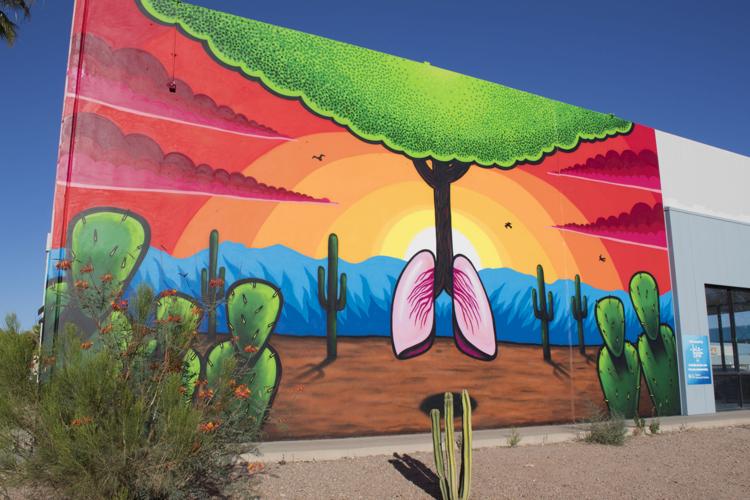 Tucson murals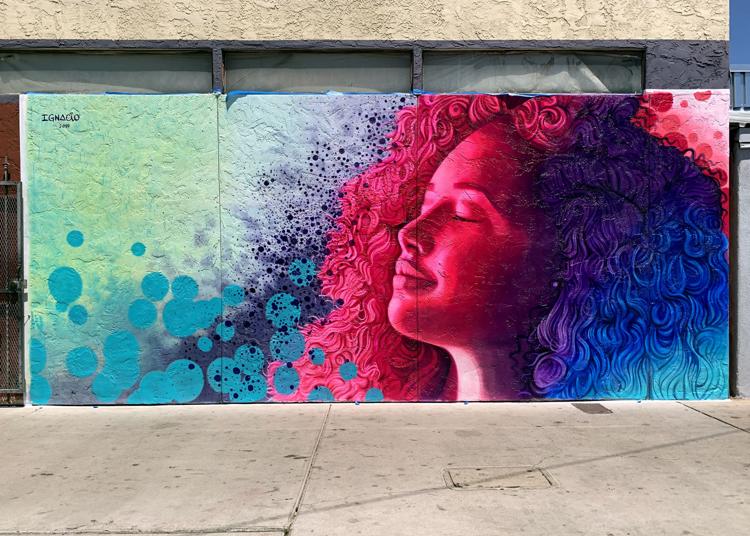 Tucson murals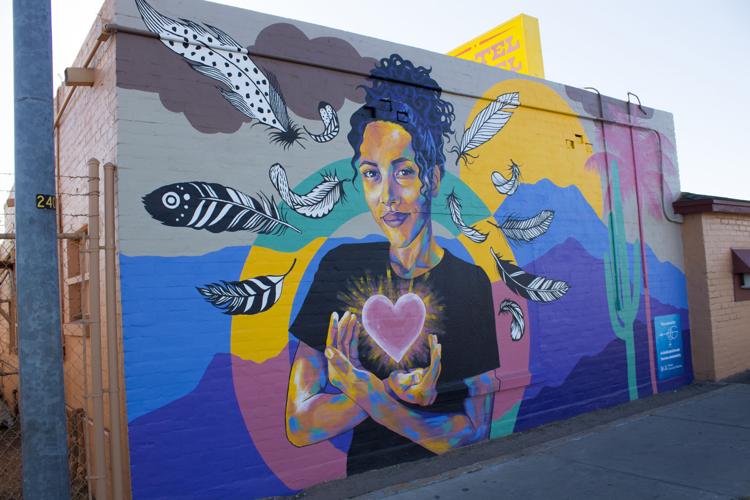 Tucson murals

Tucson murals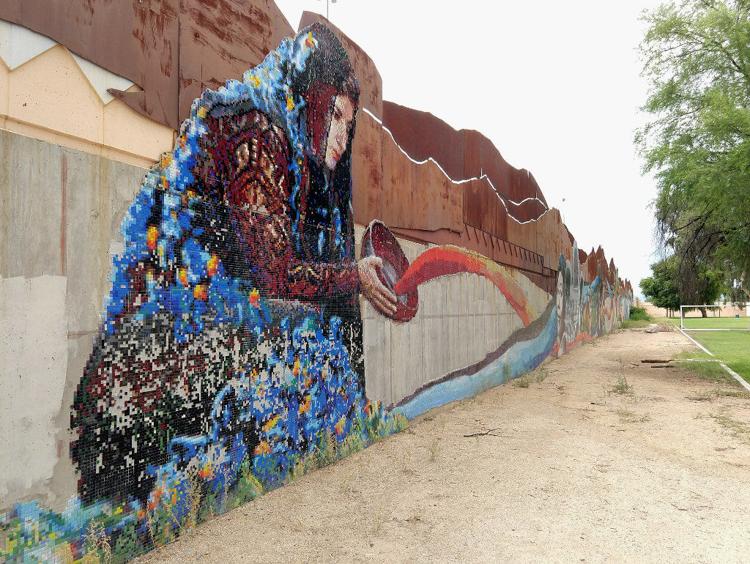 Tucson murals
Tucson murals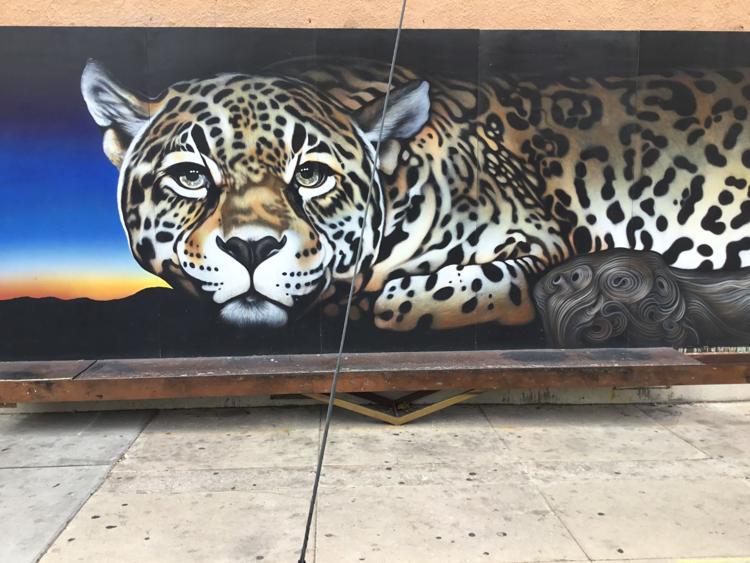 El Rio Restoration Project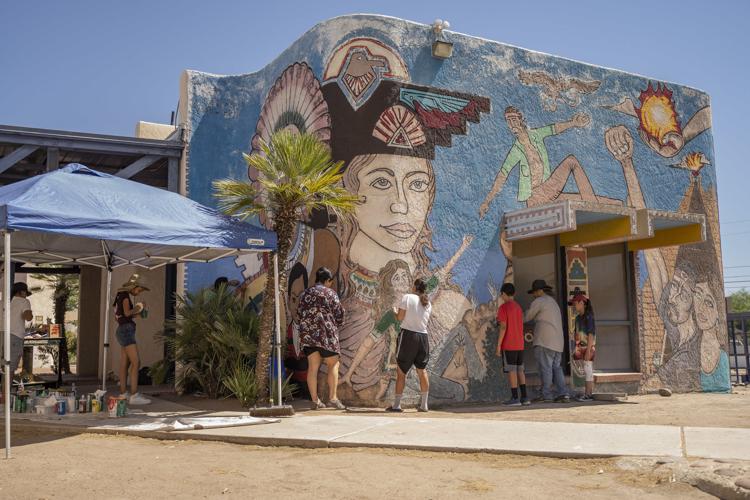 Tucson murals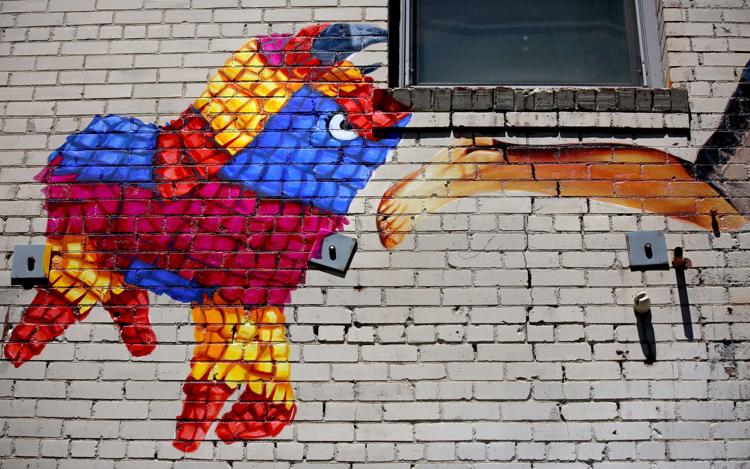 Tucson murals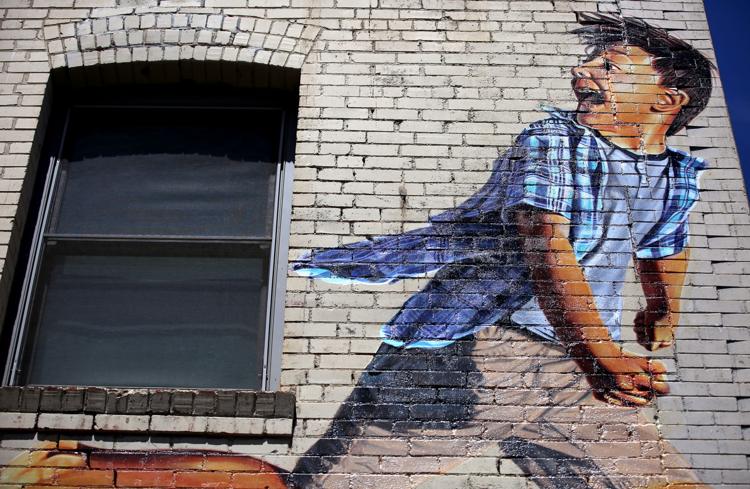 Selena mural at American Eat Co.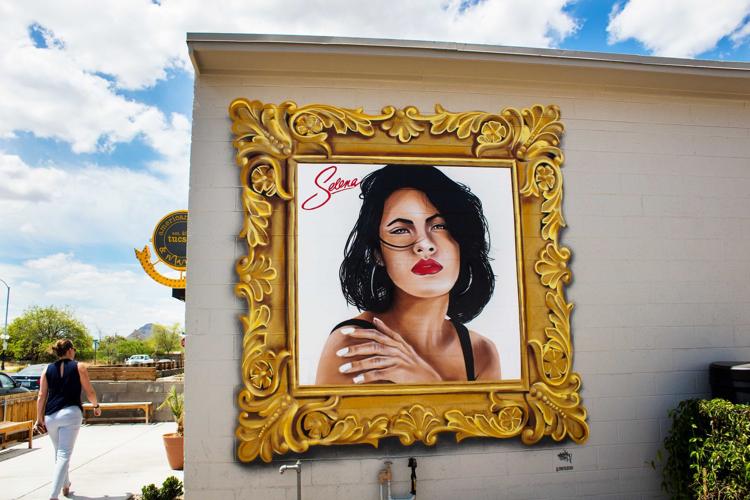 Tucson murals
Danny Martin mural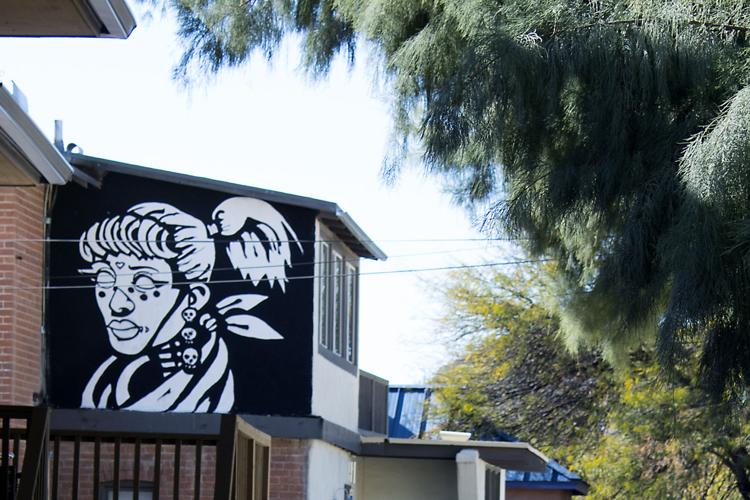 Historic Y Mural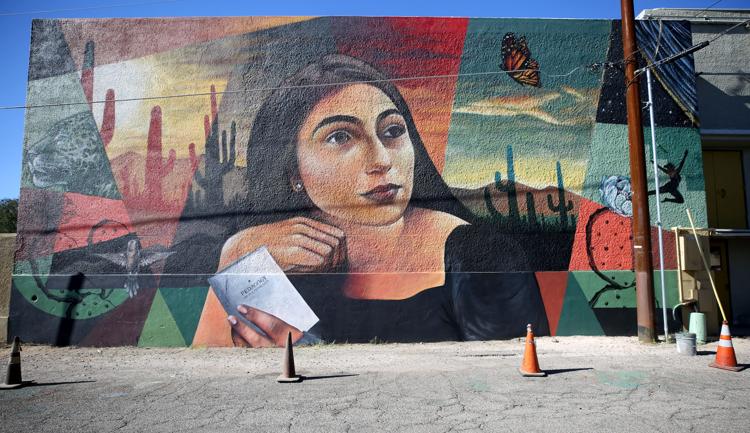 Sugar Hill neighborhood mural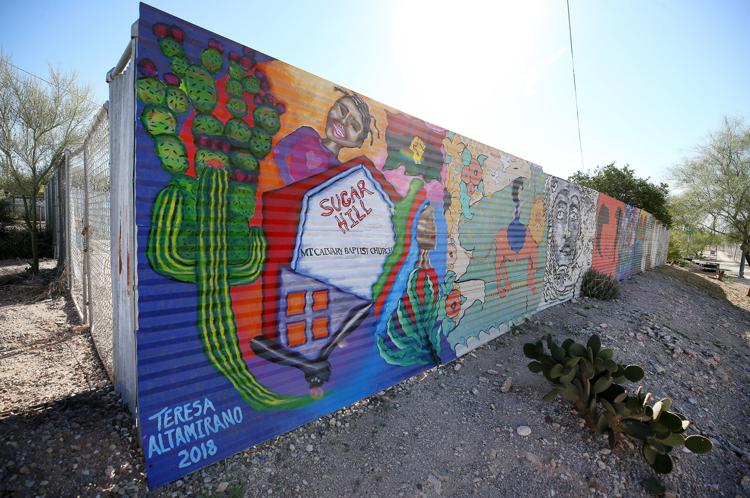 Tucson murals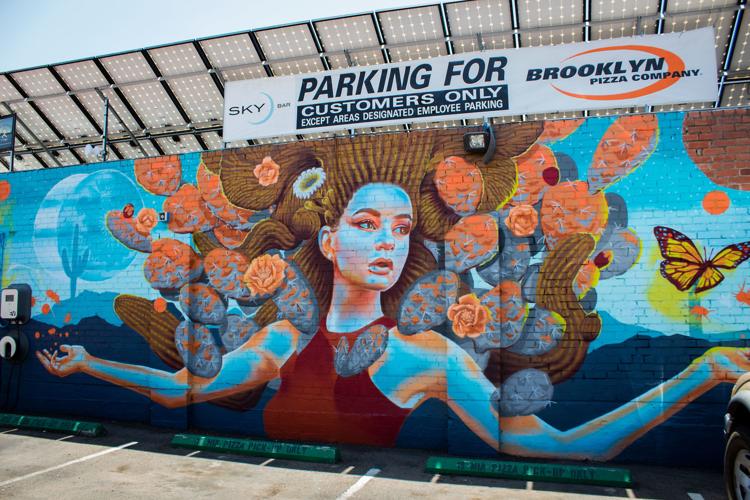 Tucson murals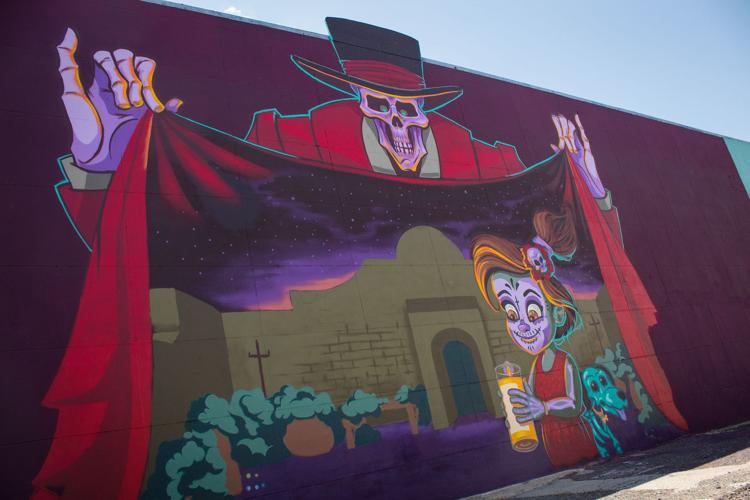 Sam Hughes School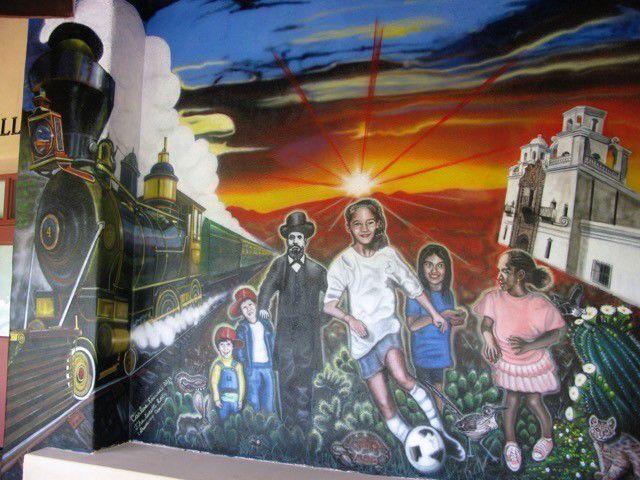 Sam Hughes School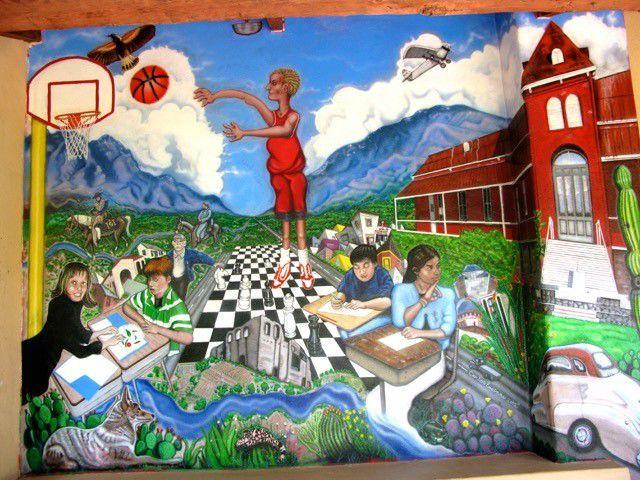 Hotel McCoy murals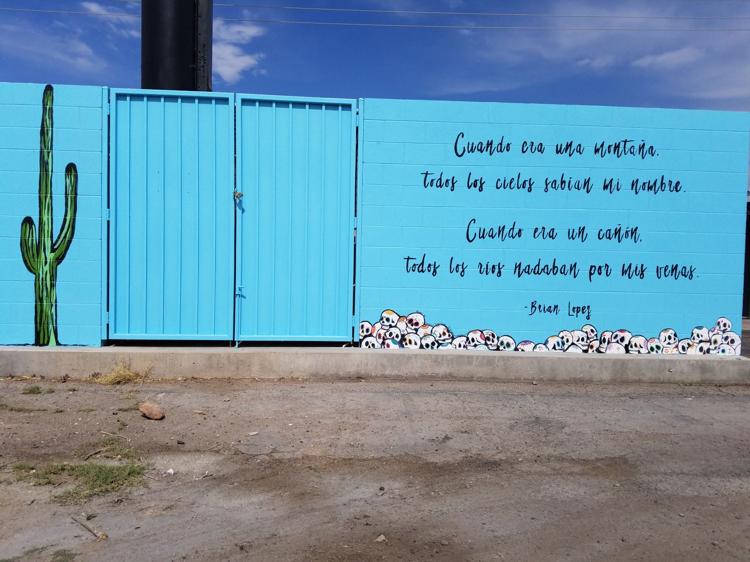 Hotel McCoy murals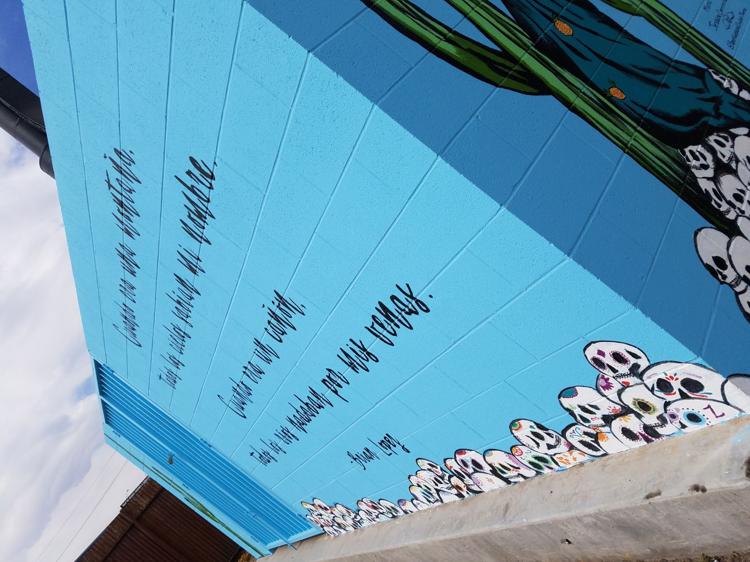 Hotel McCoy murals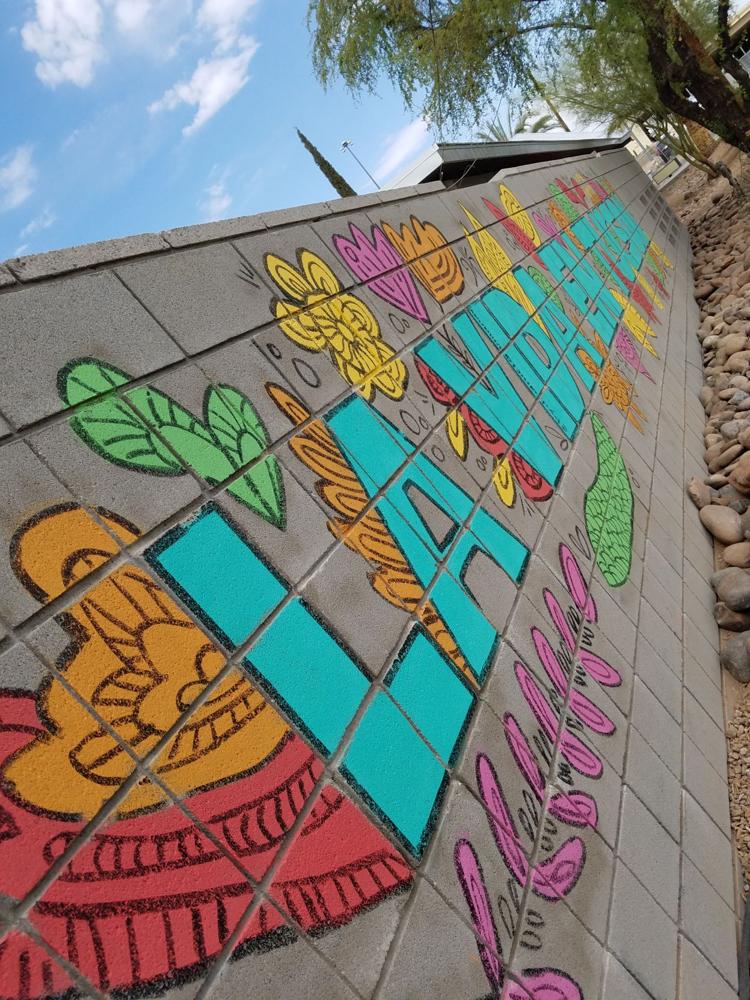 Hotel McCoy murals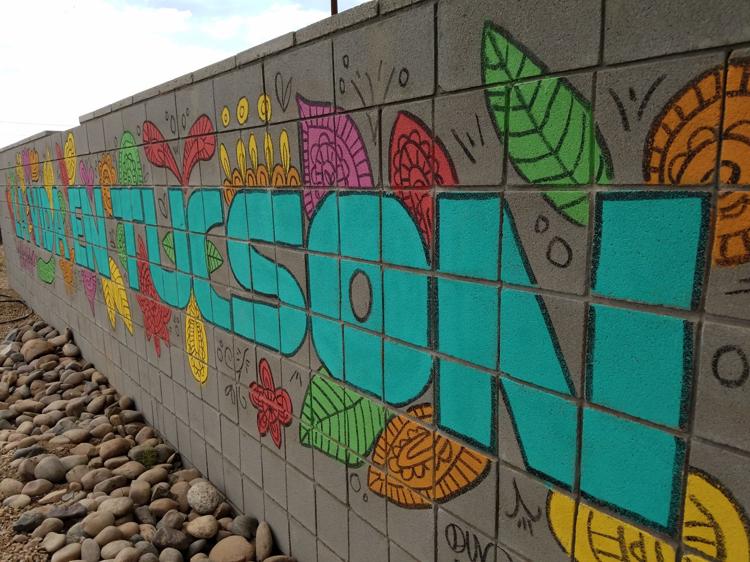 Hotel McCoy murals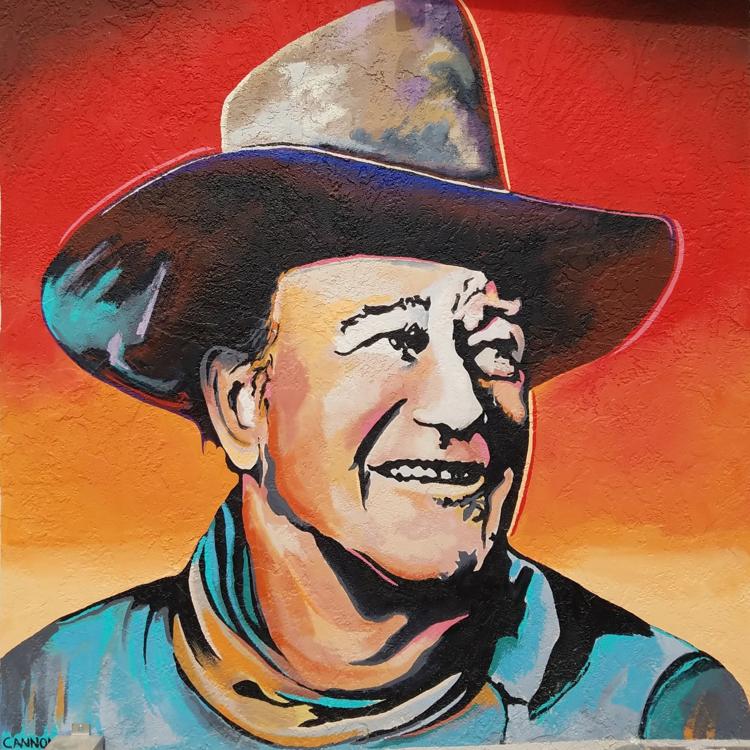 Hotel McCoy murals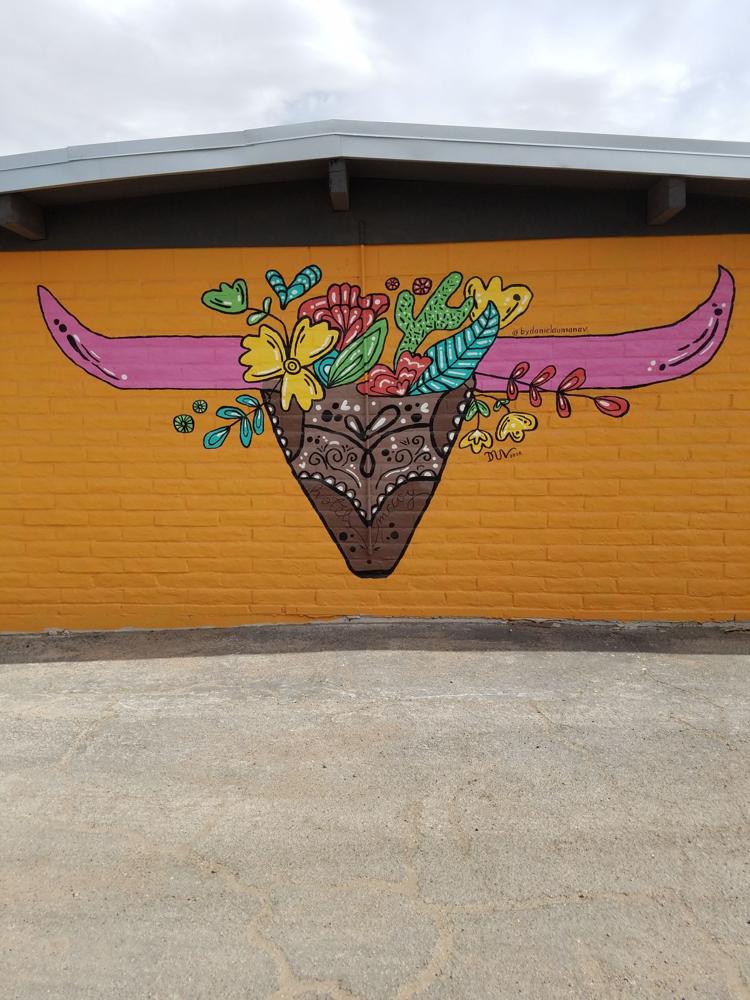 Hotel McCoy murals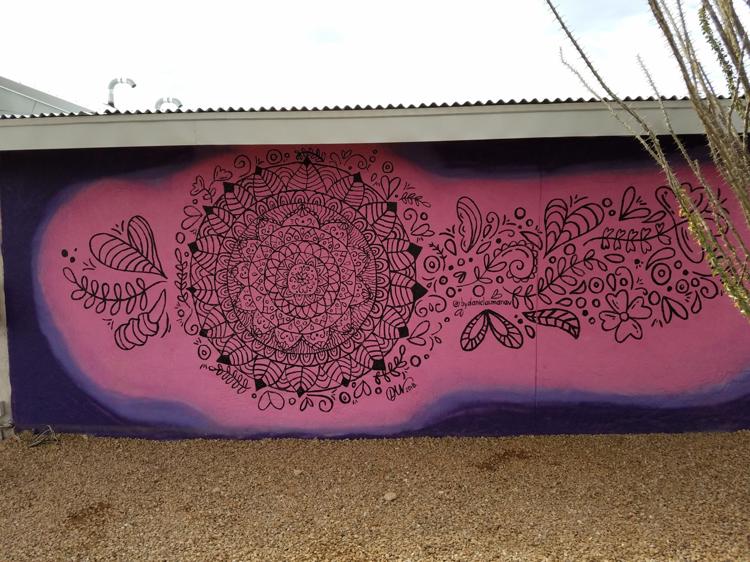 Hotel McCoy mural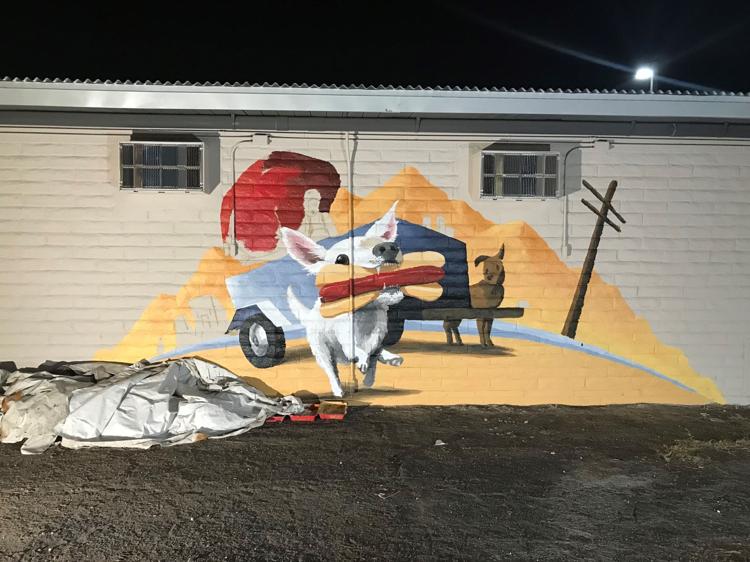 Hotel McCoy mural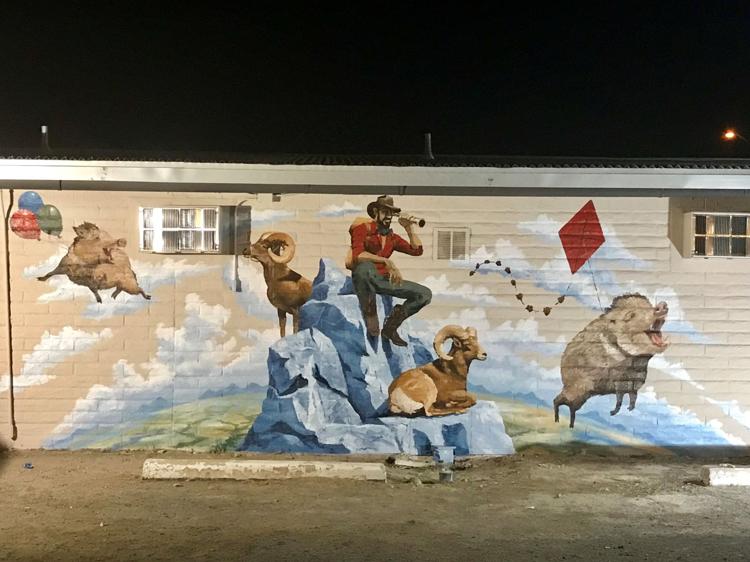 Hotel McCoy mural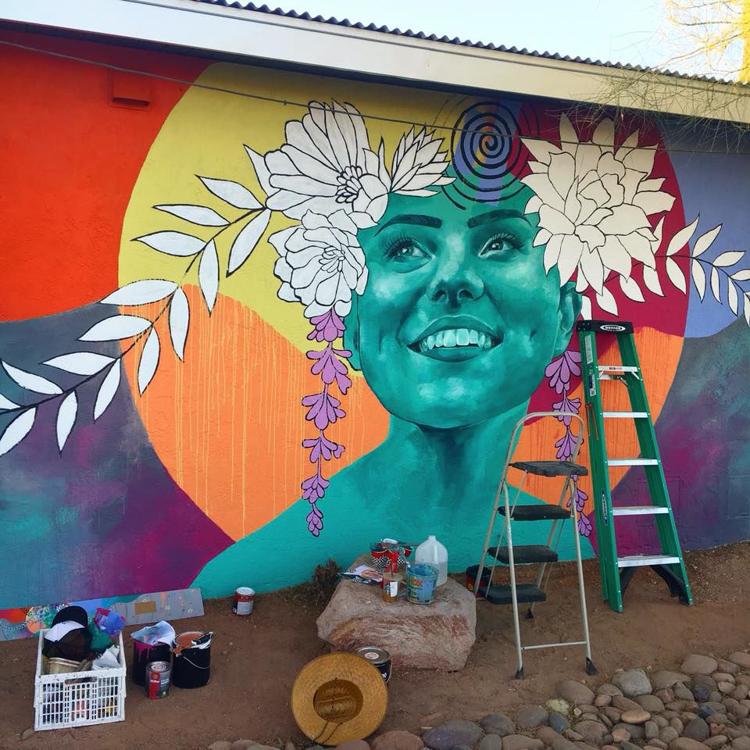 Hotel McCoy mural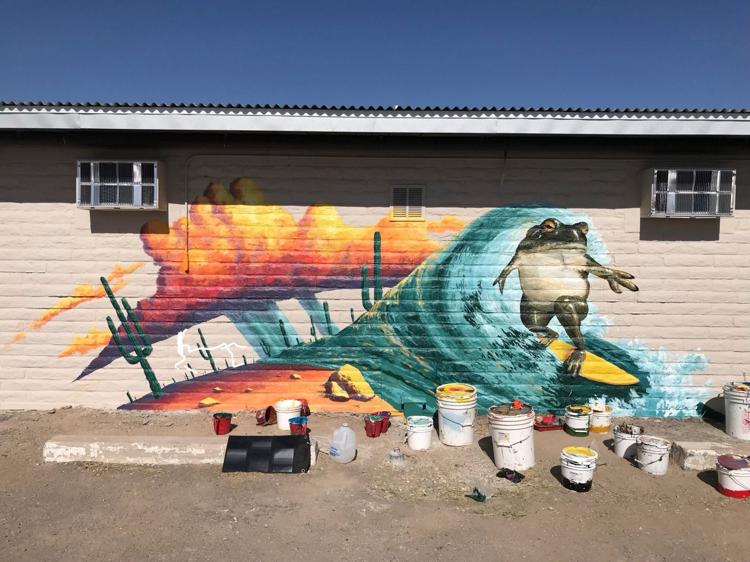 Hotel McCoy mural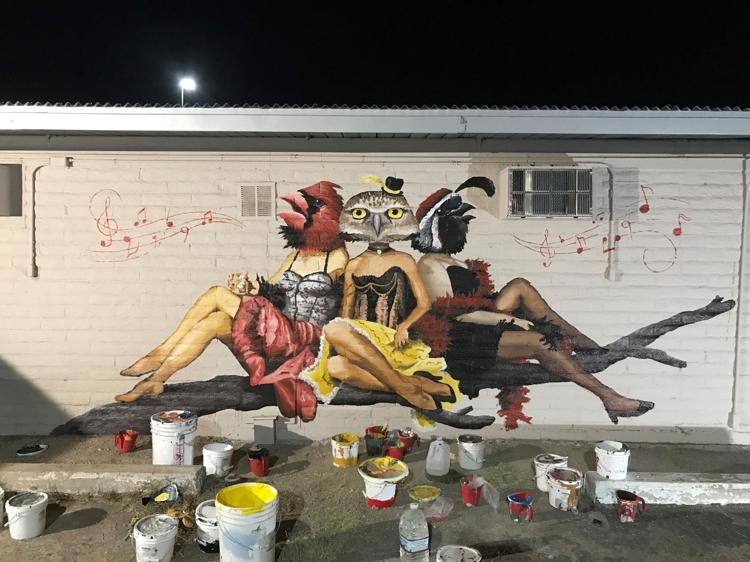 Danny Martin mural for Why I Love Where I Live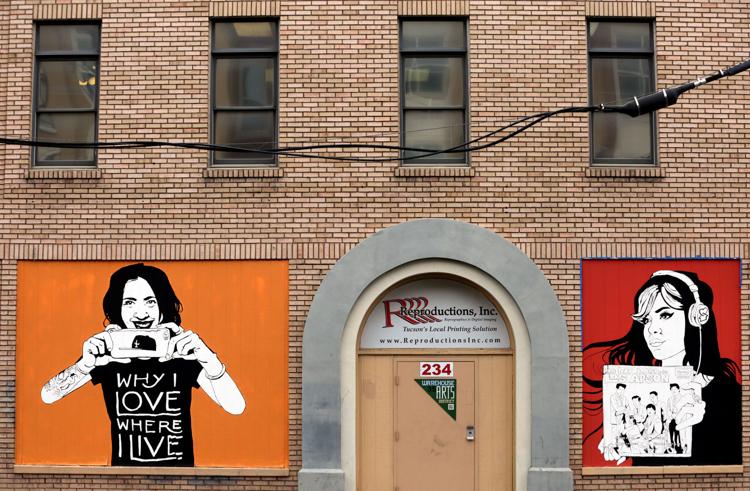 Danny Martin mural for Why I Love Where I Live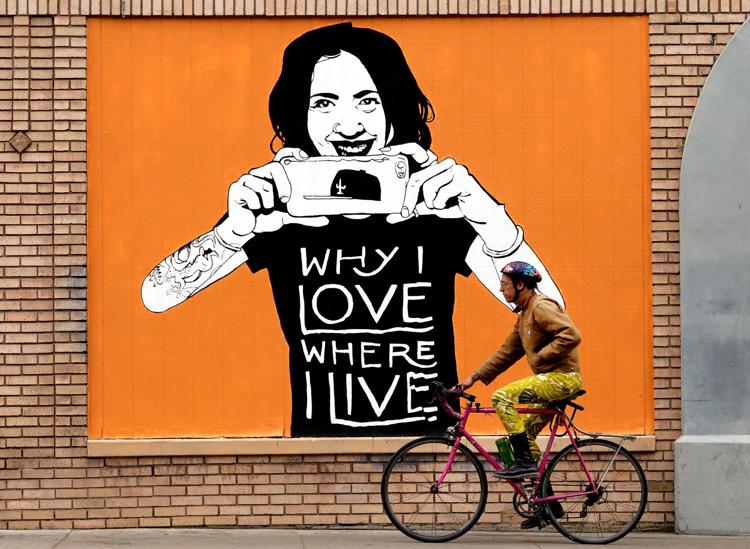 Danny Martin Mural for Why I Love Where I Live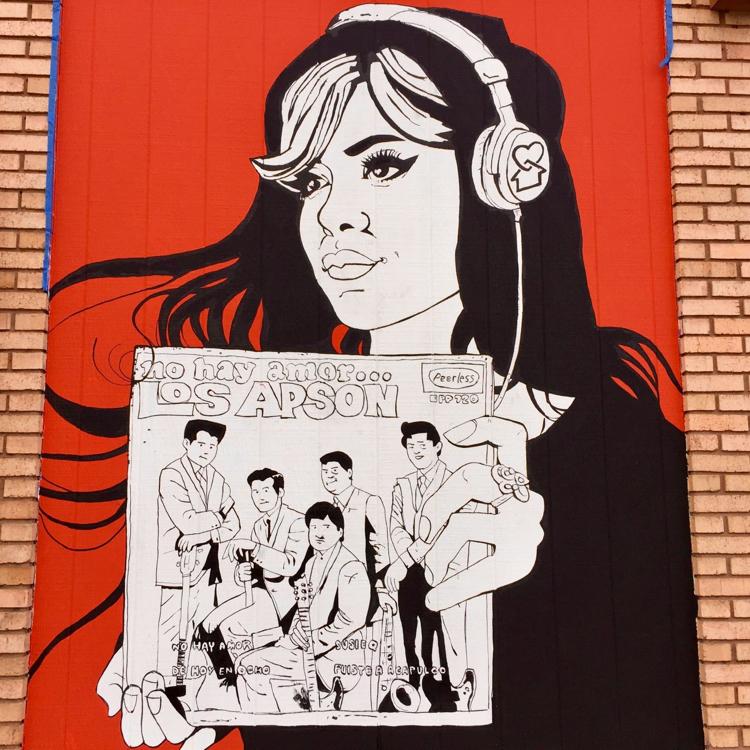 Epic Rides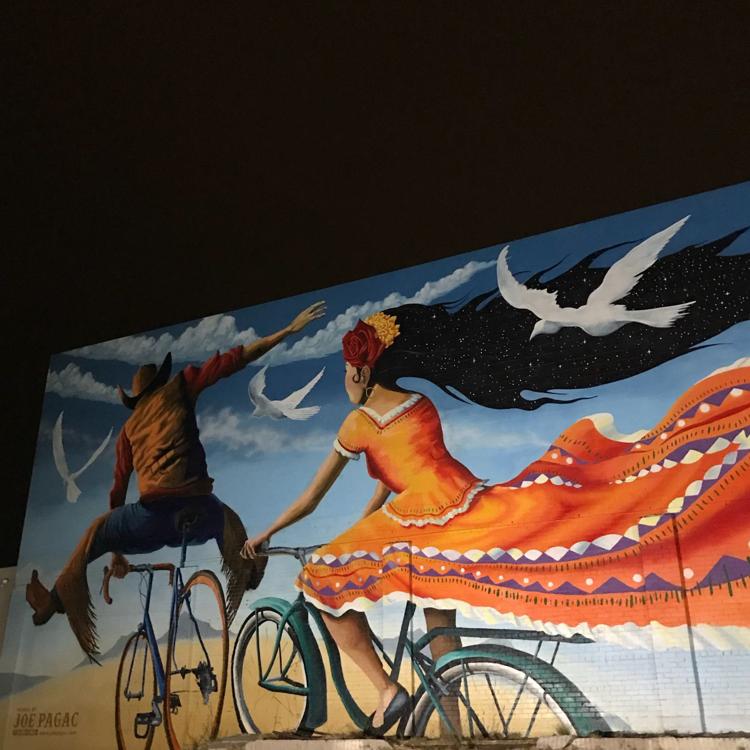 Greetings From... Tucson mural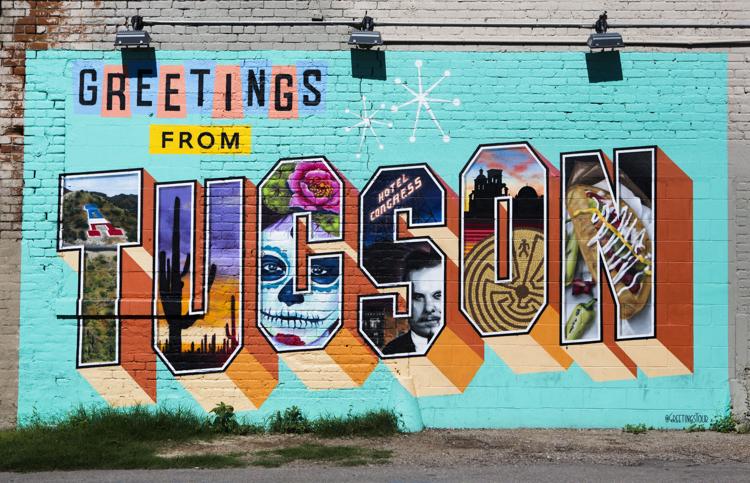 Rock Martinez mural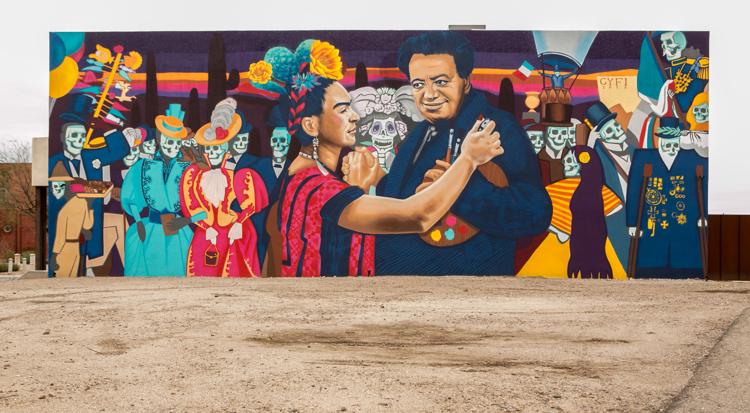 The Talking Mural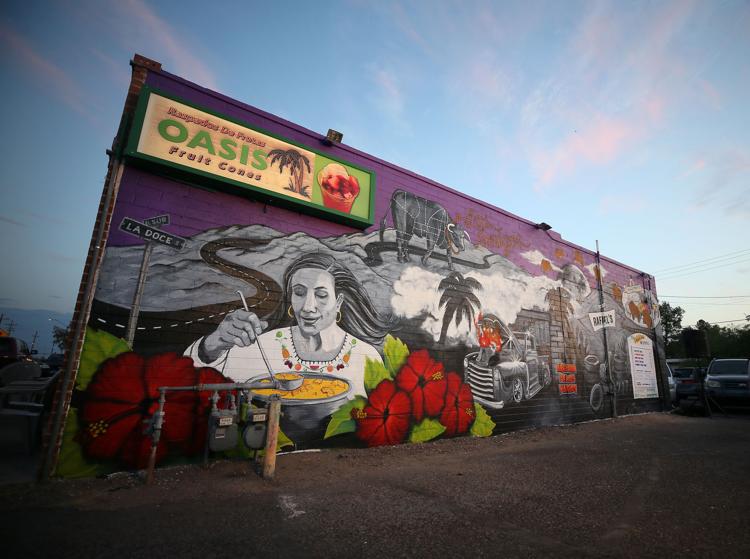 Tasteful Kitchen mural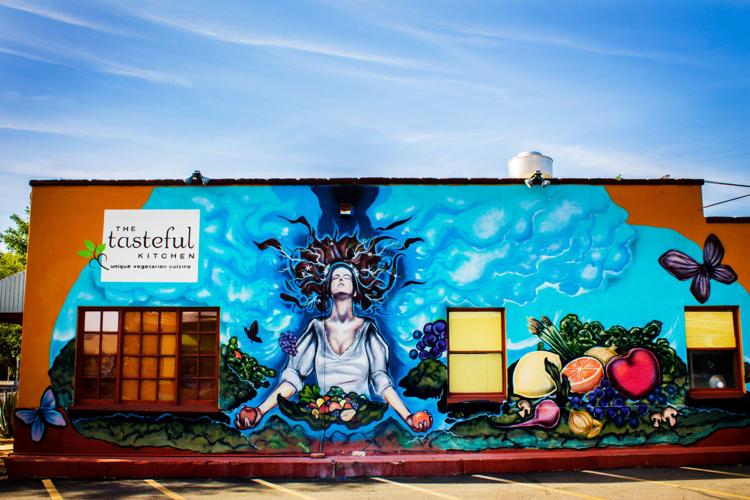 Mission Manor mural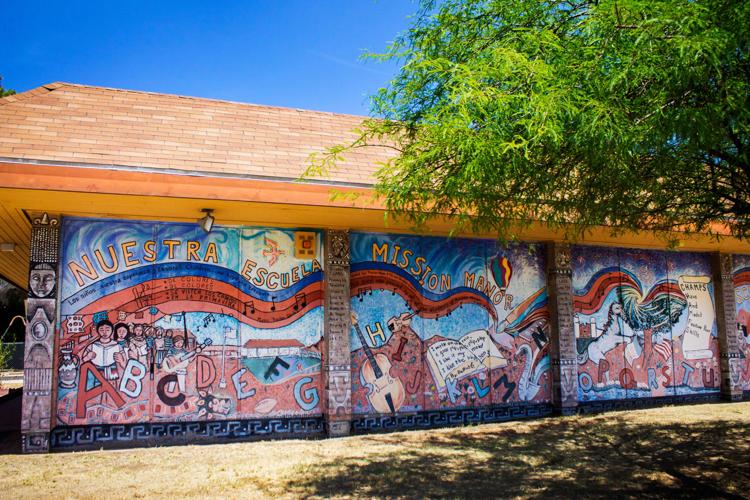 Tucson murals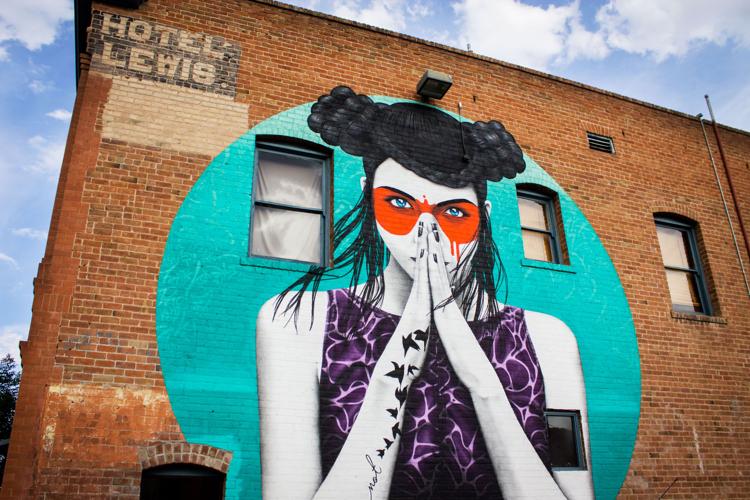 Farmer John's mural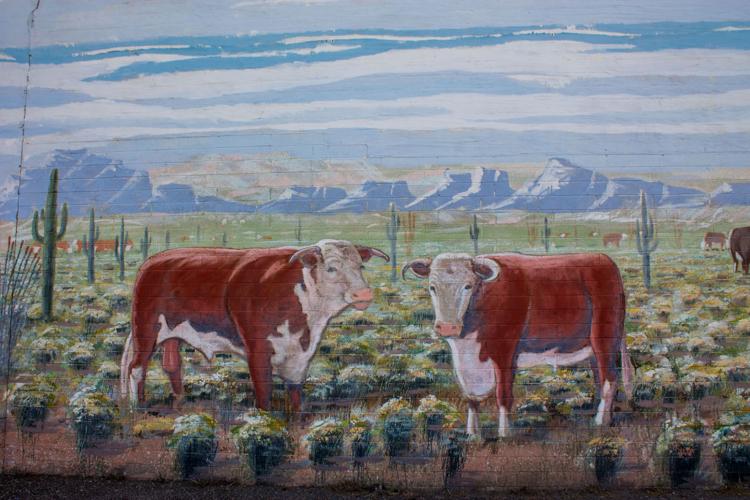 Barrio Centro mural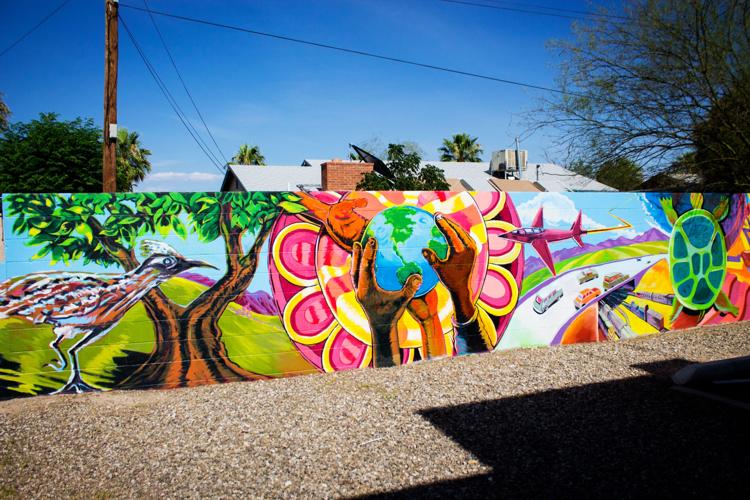 Unity Amid Diversity mural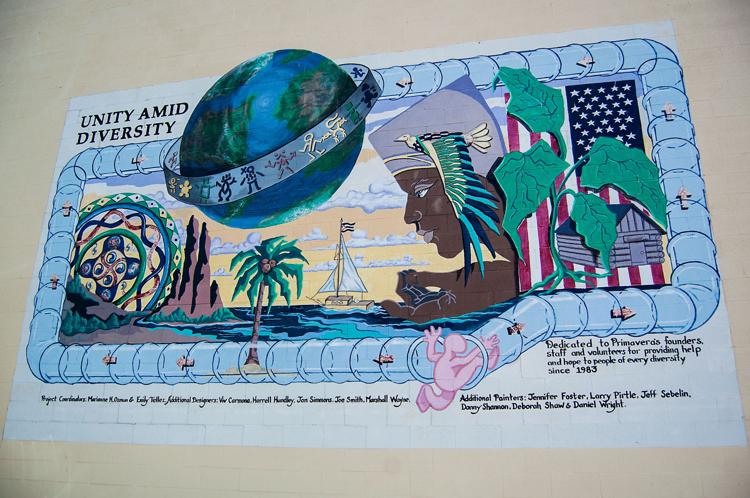 Tucson murals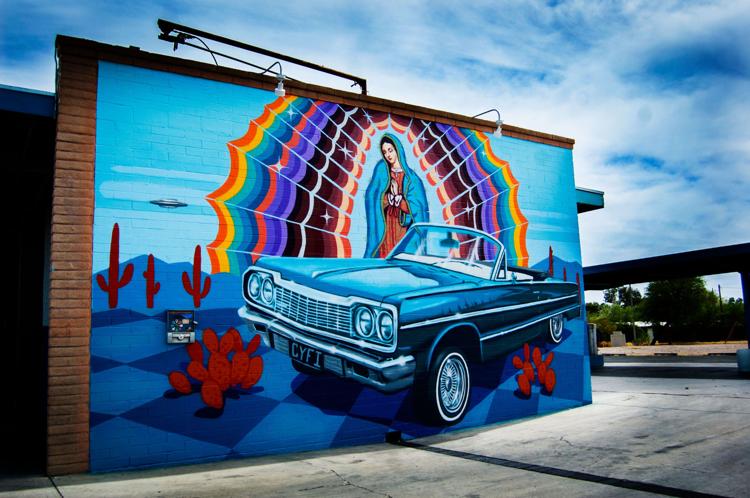 Cesar Chavez mural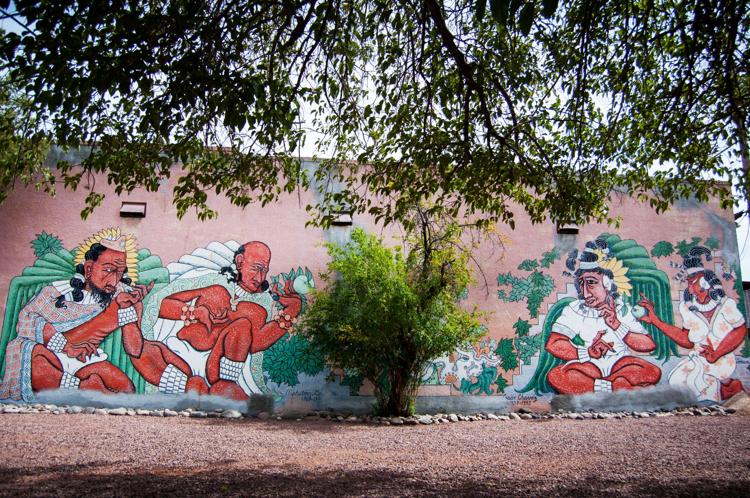 Barrio El Hoyo mural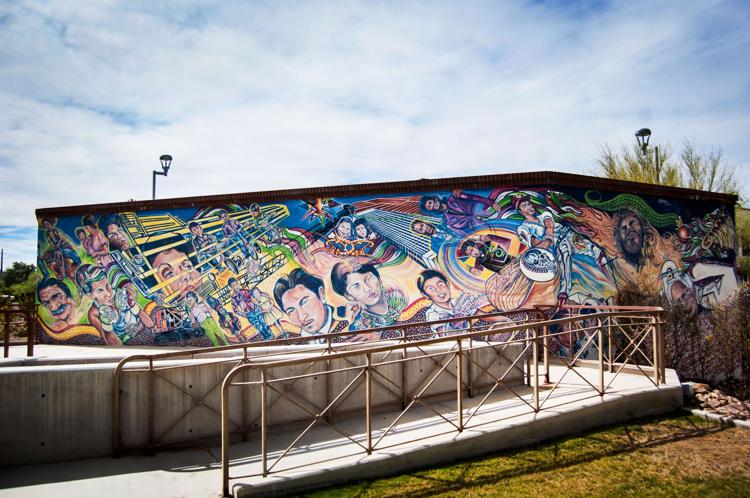 Barrio Viejo mural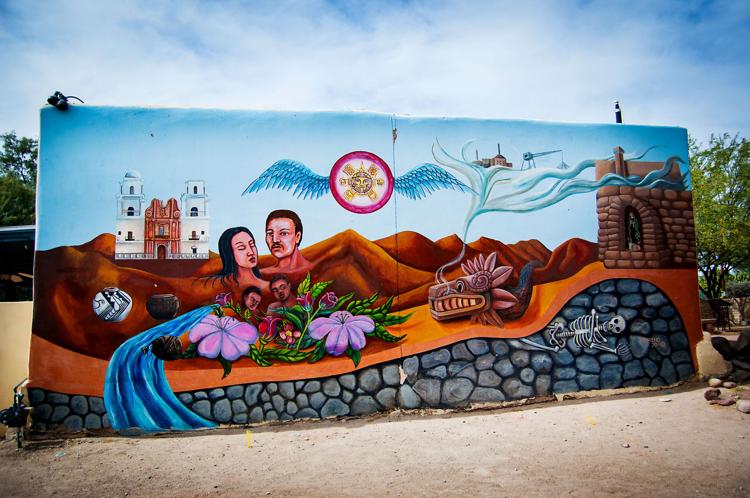 Tucson murals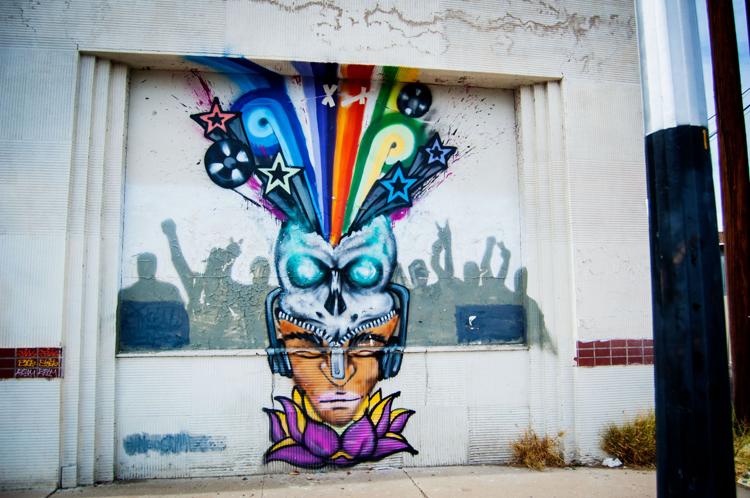 Clownfish mural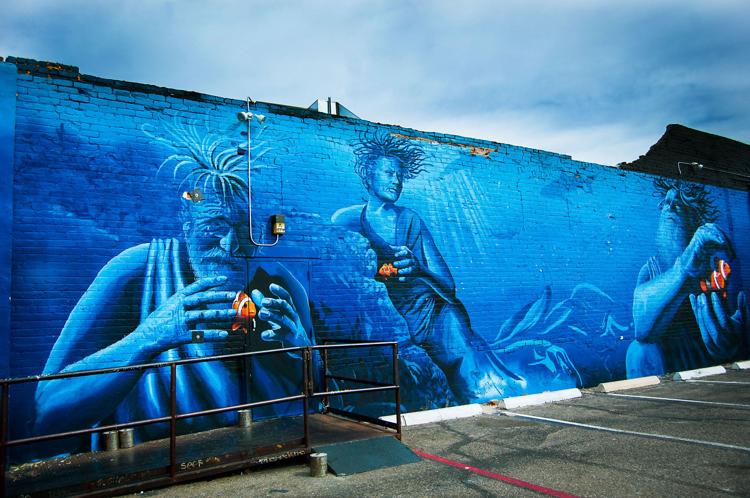 Dunbar/Spring Mural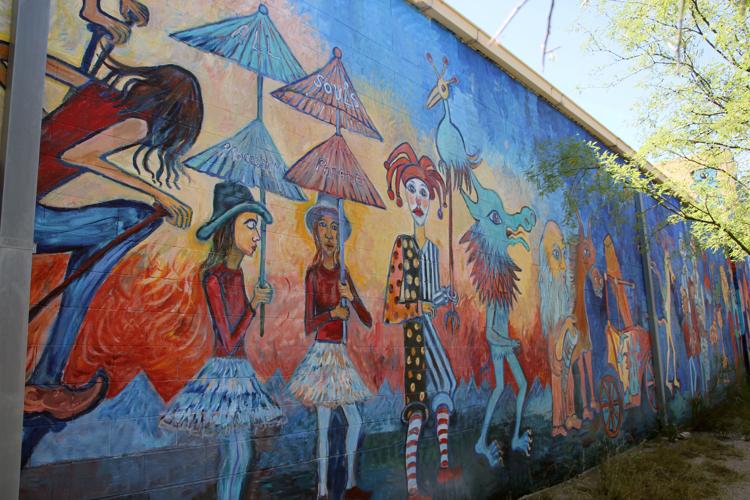 Dinosaur mural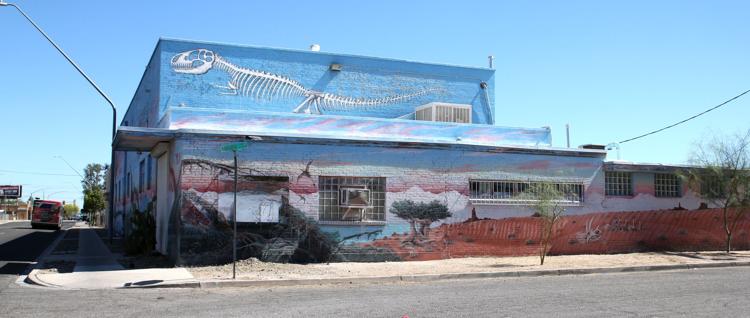 Isaac Caruso mural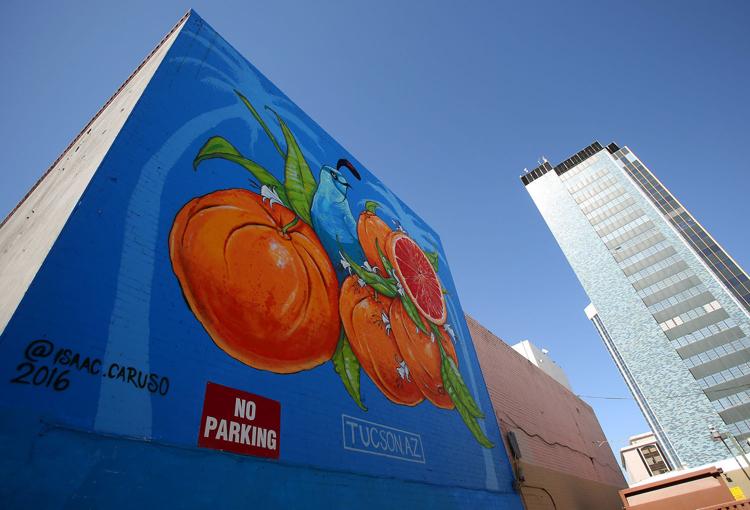 Tucson murals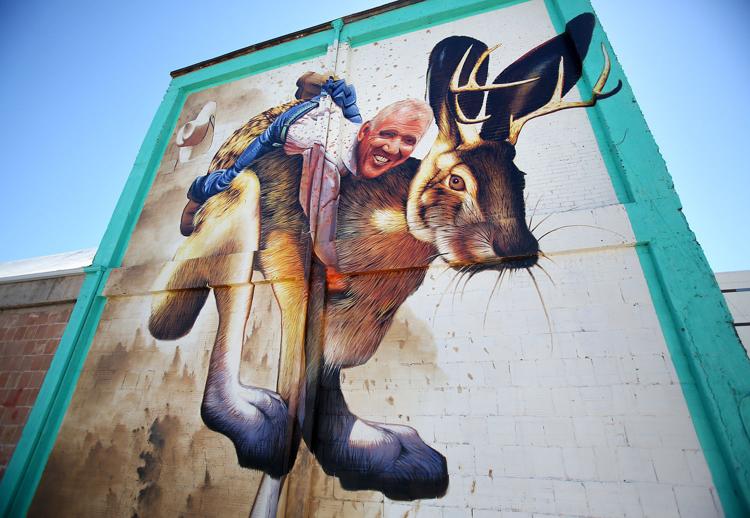 Tucson murals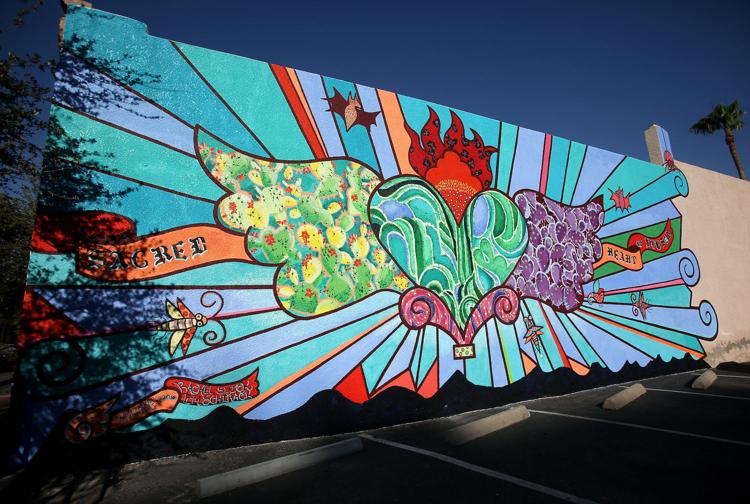 Contact reporter Gloria Knott at gknott@tucson.com or 573-4235. On Twitter: @gloriaeknott