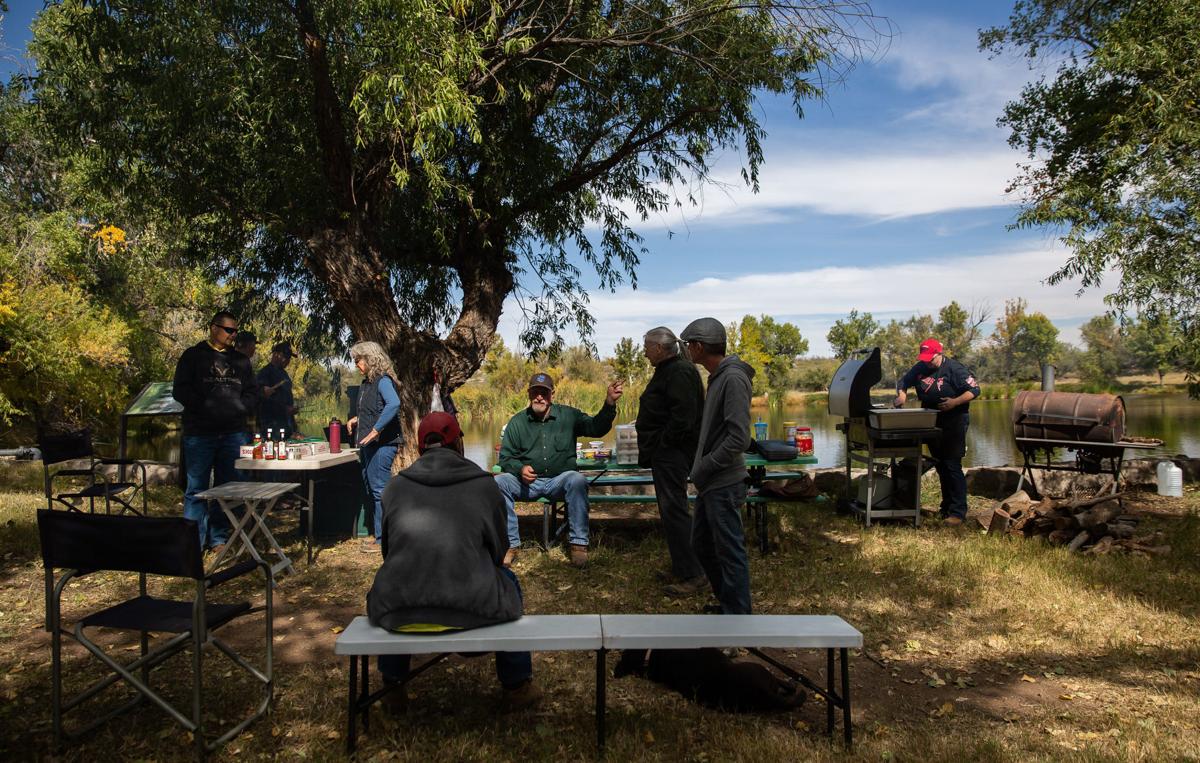 As picnickers barbecued and chatted next to an idyllic pond on the Slaughter Ranch in the southeastern corner of Cochise County, a crane operator on a hilltop a few miles away added panels to the new 30-foot-tall border wall.
The roughly 200 feet of wall that stood along the border on the afternoon of Oct. 30 marked the start of the third border wall project in Southern Arizona, after Yuma and Lukeville. In the coming months, the wall will replace 19 miles of chest-high vehicle barriers that run through rolling hills, mesquite-covered ranch land, and a wildlife refuge east of Douglas.
As contractors add to the wall, they will pump thousands of gallons of well water every day to mix concrete for the wall's foundation and to spray down dusty roads.
Despite construction already being underway, ranchers and federal officials are still unclear how much water will be used and how that will impact nearby properties and the San Bernardino National Wildlife Refuge.
Vickie Dunn, co-manager of the Slaughter Ranch, a small property that houses cattle, sheep, several dogs, and a historical museum next to the border, said she is worried that wall construction could ruin the pond and the nearby wildlife refuge that attract local residents, schoolchildren and birders from all over.
"We had a drilling expert out here, and he said that it's possible that our pond will actually toilet-bowl, like when you flush a toilet, because all the water could be suctioned out all at one time, within hours. The entire pond," Dunn said.
"It's possible we could lose the water all in one shot, with no warning at all, and it's possible that we won't lose it at all," Dunn said. "We won't know until it happens."
The Slaughter Ranch's pond is home to endangered species and attracts birds rarely seen north of the border, as well as the bird enthusiasts who follow them.
"It is really a very exciting, fun place for birders to go because of this rarity dynamic," said Jennie MacFarland, a bird conservation biologist with the Tucson Audubon Society.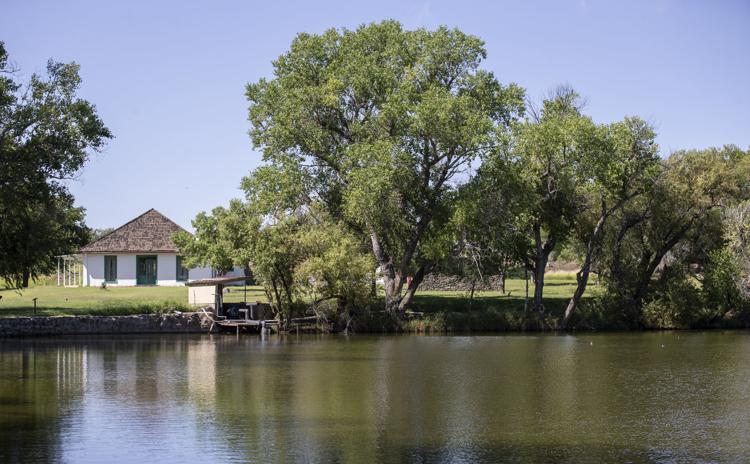 Besides a drink, the pond provides food for birds, who eat the insects attracted to the water. Without it, bird sightings would "diminish dramatically," MacFarland said.
The large trees, grassy field and general lushness of the Slaughter Ranch attract regulars like Pam Swenson, who visits the ranch around four times a year.
When Swenson tells her friends in Michigan about Arizona, they just imagine "desert, sand, rock, cactus," she said. "But they haven't been to Slaughter Ranch with all of the water that's there naturally."
Swenson said the lack of water would "devastate" the ranch and its beauty, and she would stop going.
"That would all be gone," she said. "So why go there? What would be the point?"
At the wildlife refuge next to Slaughter Ranch, U.S. Fish and Wildlife Service officials are concerned that water levels could drop as much as 13 feet in the artesian wells that supply the refuge, according to documents obtained by the Arizona Daily Star through a Freedom of Information Act request.
The refuge is home to hundreds of species, including endangered fish, birds and bats, according to Fish and Wildlife.
Well flows on the refuge have diminished since 2005, and small solar pumps were installed to help during short-term droughts, says an October technical report prepared by Fish and Wildlife staff and obtained by the Star.
"There is concern that these solar pumps do not have the capacity to pump adequate water to sustain fish if groundwater levels were to lower," according to the report.
Customs and Border Protection did not give Fish and Wildlife exact figures for water usage for the wall in Cochise County, the report says. Instead, CBP said it would be 83,000 gallons per day or 700,000 gallons per day.
With those estimates, groundwater levels in the refuge could drop between 1.6 feet and 13.7 feet starting within 30 days of the initial water pumping, according to the report.
This is if the well runs as expected during the estimated 580 days of wall construction.
CBP officials did not provide an estimate for water usage to the Star, but said about 60% of the water will come from the city of Douglas and other wells further from the wildlife refuge in an effort to "avoid impacts to natural springs and sensitive species."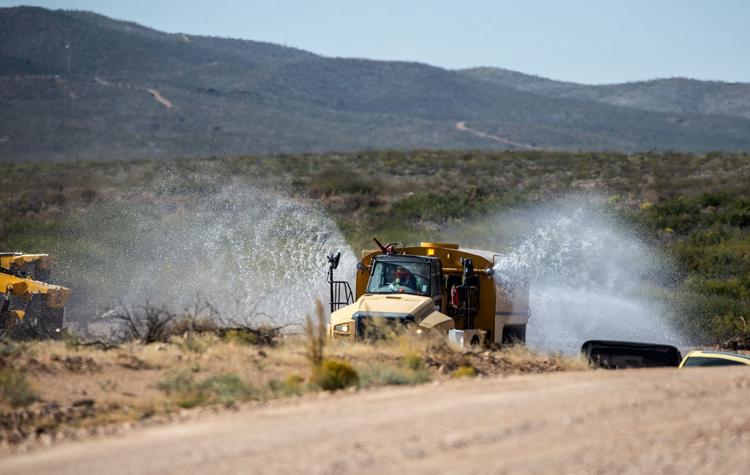 The decision to use local wells was made by CBP and other federal agencies due to "significant costs in resources to bring water in" and the concern that "increased truck traffic to deliver the water would create the need for more water use to control dust," according to CBP.
Kelly Glenn-Kimbro, who owns the ranch that surrounds the wildlife refuge on three sides, allowed the contractor, Southwest Valley Constructors, to use a well on her ranch that is about 8,000 feet to the west of the refuge.
Near the well, stacks of bollards were piled in a staging area north of the border on Oct. 30.
Workers filled the bollards with concrete and then hauled them on flatbed trucks to the hilltop several miles to the east, where they would be inserted into the concrete foundation.
"We wanted to keep them off of those artesian wells in the refuge," Glenn-Kimbro said as she sat in the shade of mesquite trees next to the sandy bed of Silver Creek, which runs south toward the staging area.
"There's no endangered species right here. There's nothing they can mess up," she said.
Glenn-Kimbro is optimistic that even if the well, which was dug to build the vehicle barriers at the border a decade ago, goes dry, it will replenish itself.
"I've been hearing there's a big debate on the water thing. We're not in a debate. It is what it is," Glenn-Kimbro said.
In her view, "if people want border security and they want these walls, they're going to have to realize they're going to use some water," she said.
In rural areas of Cochise County, including where the border wall is going up, Border Patrol agents seized more than 15,000 pounds of marijuana in 2018, according to a Star analysis of federal drug-smuggling cases.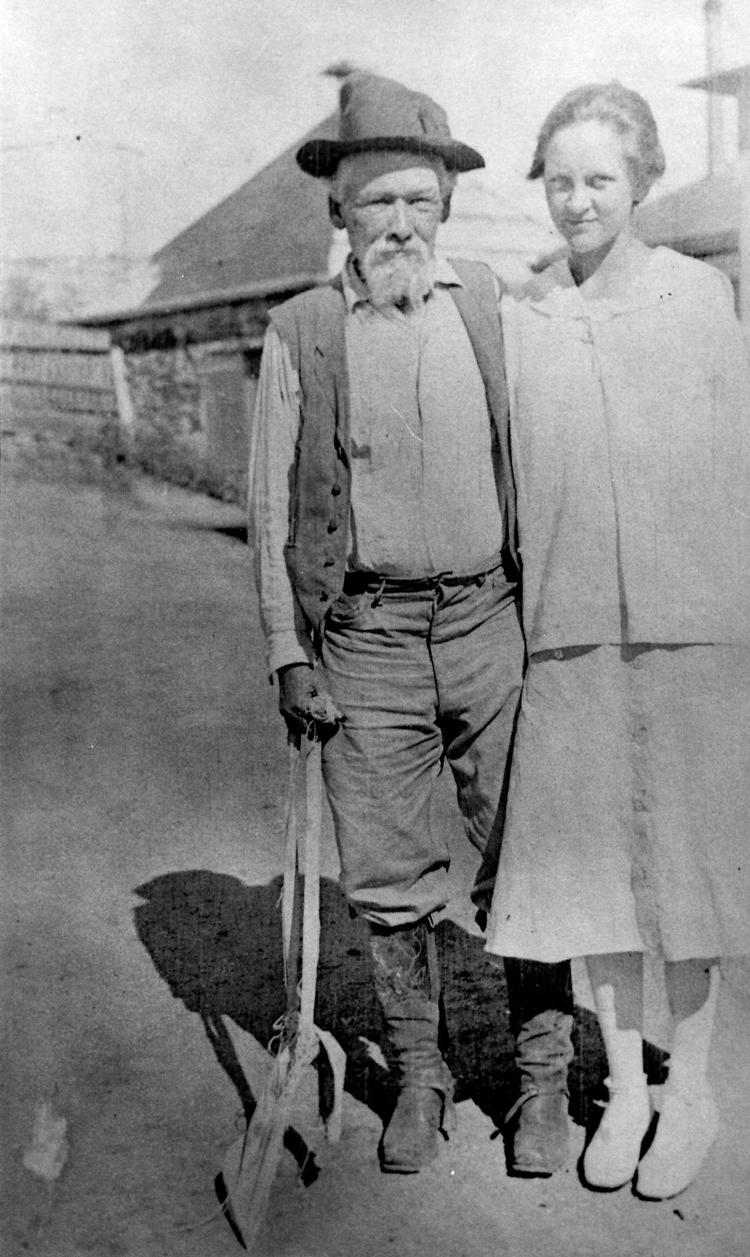 In the Border Patrol's Tucson Sector, illegal border crossings are at historic lows, despite increases starting last year when large groups of Central American families started asking for asylum, Customs and Border Protection statistics show.
Hard drugs like meth usually are smuggled through ports of entry, rather than desert areas where the wall is going up, court cases and CBP records show. Marijuana seizures in the desert and at highway checkpoints have declined precipitously in recent years in Southern Arizona.
The boundary between Douglas and Agua Prieta, the Mexican border town directly south of Douglas, already is marked by an 18-foot bollard fence.
The Mexican state of Sonora has seen a spike in violence recently. Agua Prieta was rocked by gunfire last week that reportedly left two people dead. About 100 miles southeast of Agua Prieta, nine people were shot and killed last week on a remote road.
For its part, Douglas rented vacant land at the city's airport to the contractor to set up a concrete plant, said Luis Pedroza, the city's management services director.
After speaking with the contractor, Pedroza said the city is not worried about the water usage.
"They told us that they would need about 30,000 gallons a day," Pedroza said. "We don't expect that to be a problem with our water production from our wells. We produce about 5 million gallons a day. And within our demand, it shouldn't be an issue for us at this time."
The contractor has not started mixing concrete at the plant, but Pedroza expects its water consumption to increase once the plant is up and running.
In response to an inquiry from the Star about water issues with the wall construction, Fish and Wildlife spokeswoman Beth Ullenberg pointed to the Department of Homeland Security's waivers of environmental assessments.
Those waivers allow the Army Corps of Engineers to award border wall contracts "without the typical legal requirements under the Endangered Species Act and National Environmental Policy Act, as well as other environmental laws and regulations," Ullenberg said.
Like Dunn, Glenn-Kimbro was a little flummoxed that more information wasn't provided to local residents before the contractor started setting up machinery near the border.
A few weeks ago, an employee with the County Assessor's Office drove by the ranch and saw the machinery. He assumed Glenn-Kimbro had started industrial activity on her ranch land.
The Assessor's Office then "jacked our land values up," she said.
She informed the Assessor's Office that the federal government was building a wall, much to their surprise.
"He goes, 'You're kidding!' He said, 'I thought you were setting up an industrial complex,'" she said.
The land value issue has been resolved amicably, she said. Another concern Glenn-Kimbro has is the risk of flooding posed by the wall.
When it rains, water sweeps debris down waterways, and the debris can make a dam against the wall.
"It banks up and it either takes out a segment of wall creating a huge flood because it has now dammed it up, or it'll dam it up enough to get this bridge and this road and our well," Glenn-Kimbro said.
Glenn-Kimbro generally supports border security efforts, but she's worried about how the construction will affect the land. She wishes the people making decisions were in the area to see the impact for themselves.
"They need to be here," she said. "They need to be sitting under a mesquite bush thinking about it and seeing how it is right here at ground zero."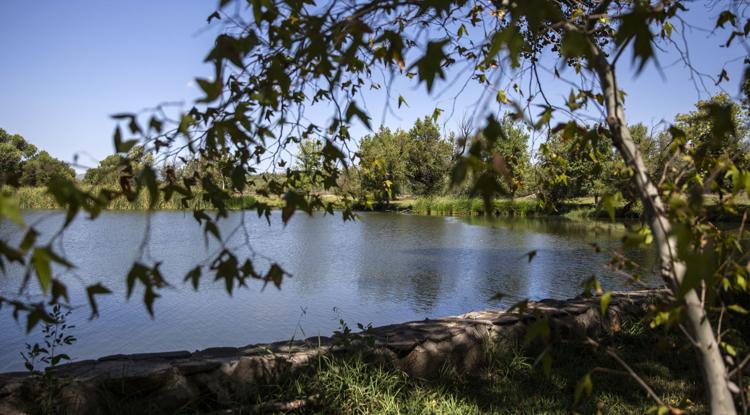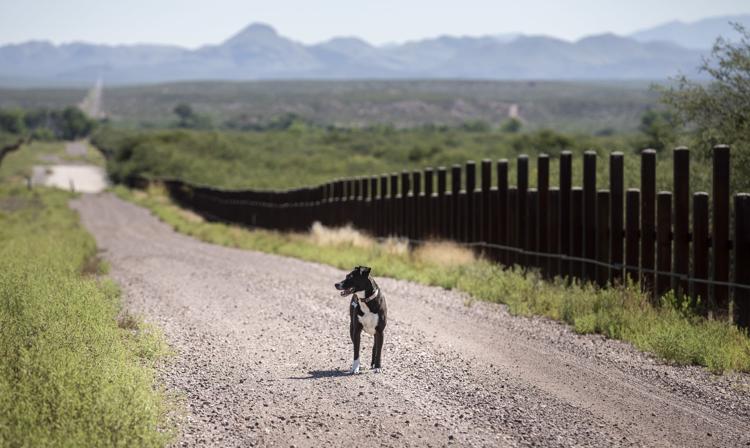 Rocky Baier is a journalism student at the University of Arizona and an apprentice at the Arizona Daily Star.
Contact reporter Curt Prendergast at 573-4224 or cprendergast@tucson.com or on Twitter @CurtTucsonStar