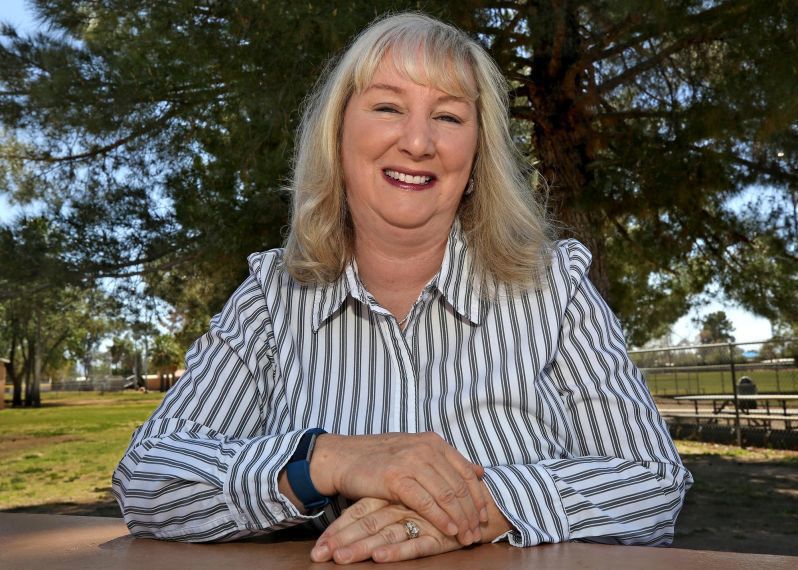 The following column is the opinion and analysis of the writer
It was a surprise — and for many, an unwelcome one — to learn that an opioid treatment program was moving into our neighborhood, Palo Verde Park.
We understood the need for such clinics, that offer treatment including methadone. The opioid crisis has wrecked countless lives and there is good cause to look at it through the prism of compassion.
Some of the people who need services are undoubtedly neighbors. And treatment helps ensure people have a better chance at managing their condition and holding down a job.
But we had also seen other clinics around town — the lines and the loitering — and heard stories from other neighborhoods and first responders that raised concerns.
We were worried about increased traffic and crime in a neighborhood that is in the process of trying to rebuild.
City zoning regulations didn't require notice to neighborhoods when the treatment program moved in. Broadway is a major transit corridor and already zoned to accommodate medical uses.
This, we believed, was not the same as a dentist office or physician clinic. We requested a meeting. It would turn out to be the best possible start to a new relationship.
The City of Tucson's Ward II office facilitated. Neighborhood leaders, police and representatives of Community Medical Services gathered around a table to ask questions, better understand operations and talk about how to mitigate the impacts of 600 new travelers a day through the neighborhood.
There was some wariness on both sides, but we were grateful to the clinic operators for coming to the table — and I think the clinic operators were grateful to have a conversation focused on solutions.
Ultimately, it was a respectful and candid exchange. We asked a lot of questions and all learned from each other. And then we held our breaths and waited for opening day.
CMS doesn't have security guards staffing the clinic, but instead, uses peer counselors to help ensure clients respect the established ground rules.
On occasion, concerns have arisen. Drivers were cutting through the neighborhood, and too fast. Rides were parking in front of neighbors' homes while awaiting their pickups.
Too many clients were scheduled at once, causing traffic to back up into the neighborhood and block the road. Each time, when we have reached out, the clinic has responded.
They have also become more engaged in the neighborhood itself — agreeing to sponsor some signage in the neighborhood, volunteering at a large event in the park and purchasing some toys for a seasonal drive last year.
I am writing this because I know there are times when neighborhoods are accused of "not in my backyard" sentiments. And similarly, there are times when new development is accused of running roughshod over the wishes of the surrounding area.
There's room for a little more gray in some of the black and white battles that crop up. We can acknowledge that neighbors aren't wrong to try to protect their quality of life and their investment.
And we can acknowledge that services that are needed have to go someplace. Finding a middle ground and coming up with solutions that work takes conversation. They're not always easy conversations. Sometimes they're awkward.
But ultimately, dialogue helps us build from a place of suspicion. It's a good model. We just thought we'd share it.
Norma Coffman is president of the Palo Verde Park Neighborhood Association.