The Star counts down the top 10 players in Desert View history. 
Top Jaguars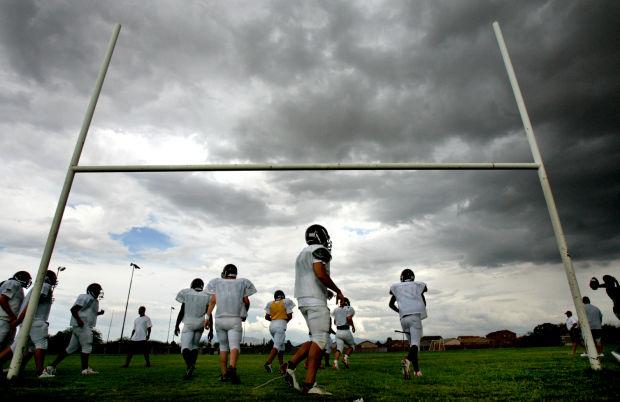 The high school football season is just around the corner and the Star is counting down the days with a top 10 all-time list for each program in Southern Arizona.
Amphitheater, Sierra Vista Buena, CDO, Catalina, Catalina Foothills, Cholla, Cienega and Douglas started off the countdown. Up next: the Desert View Jaguars.
10. Theo McDaniel, TE/DL, 1993
McDaniel, a tight end, was the leading receiver for the region's top passing team. He also led the team in tackles from the defensive line and earned honorable mention on both sides of the ball in 1993 as a senior.
9. Bobby Garcia, WR/DB, 1989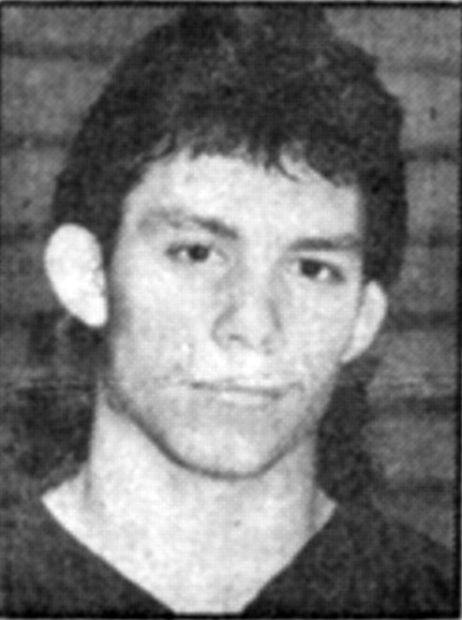 Garcia was named first team All-Conference in 1988 with 70 catches for 978 yards and 10 touchdowns. The wide out's 70 grabs were good enough for second most in city history. Garcia hauled in 14 balls for 164 yards and two touchdowns in the Jaguars 47-20 loss to Peoria in the 1988 quarterfinals.
8. Matt Gonzales, RB/DB, 1993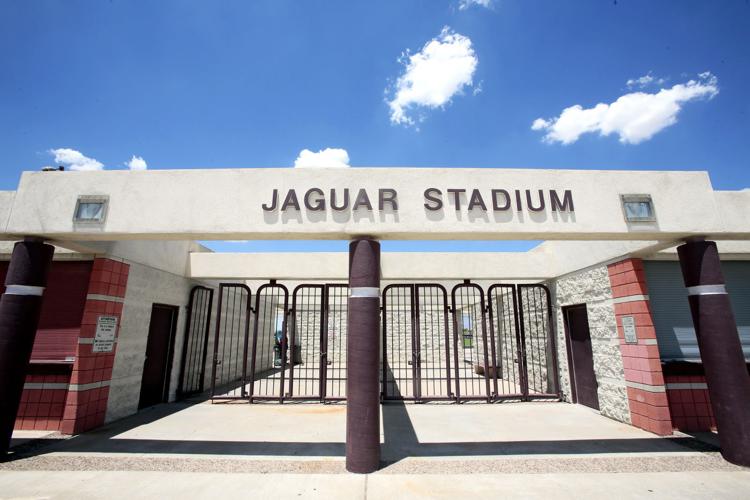 Gonzales got it done on both sides of the ball, receiving All-Conference honorable mention his junior year as a defensive back in 1992 and again in 1993 as a running back. Named a two-time first-team defensive back by the Arizona Daily Star, Gonzales also finished as one of the top rushers in the city as a senior, with 953 yards and eight scores in the first nine games of the season.
7. Adrian Koch, QB/LB, 1991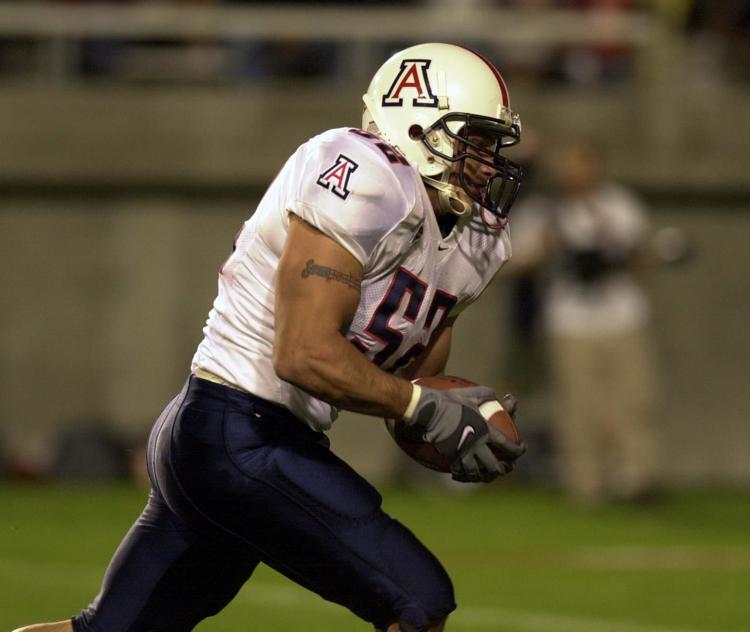 A quarterback for the Jaguars in 1991, Koch walked on at the UA in 1997, four years after serving overseas with the Marines. In his first year Koch played in all 12 games on special teams, earning a scholarship and starting spot at linebacker through 2000. He once played 17 days after tearing his ACL and was named one of three captains his senior season.
6. A.J. Willis, RB/LB, 2007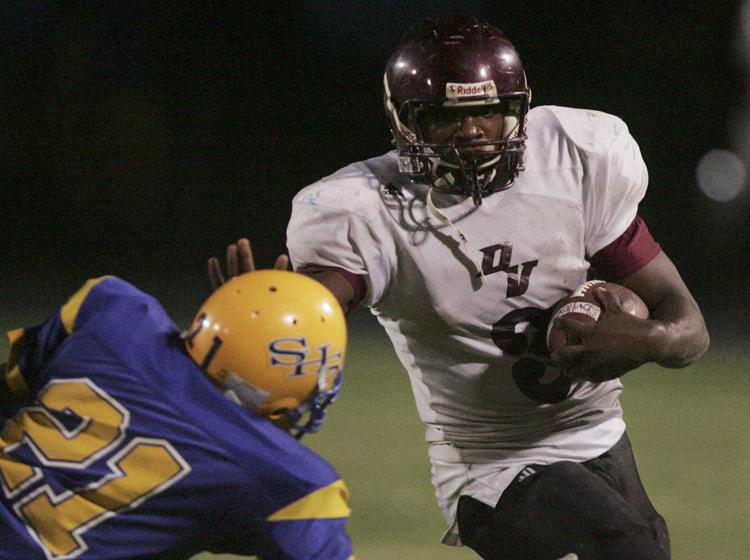 In his senior season, Willis totaled a combined 1,323 all-purpose yards and 11 touchdowns. As a linebacker, he recorded 68 tackles and an interception. He went on to play collegiate ball at Fort Hays State in Kansas and returned to Tucson to play at Pima College.
5. Mike Debevoise, RB, 1996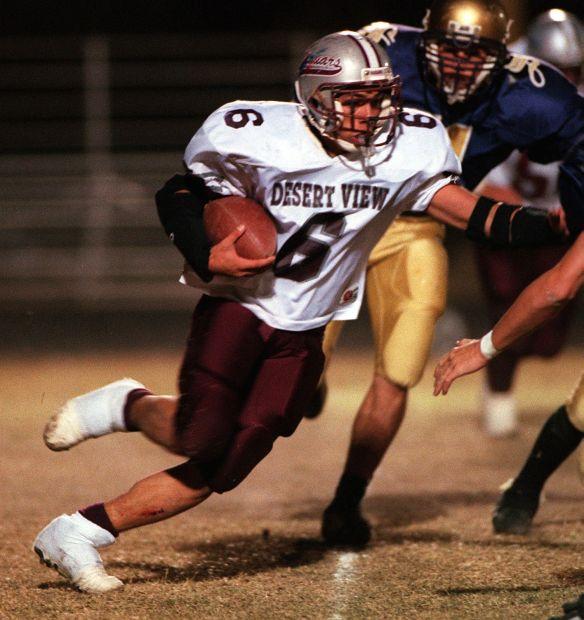 Along with leading the Jaguars to their most recent playoff appearance in 1996, Debevoise led Southern Arizona in rushing his senior season with an average of 139 yards per game, finishing with 1,464 yards and 10 touchdowns. He set the school's single-game rushing record with 270 yards in a 20-12 win over Apache Junction.
4. Brandon Perkins, ATH, 2010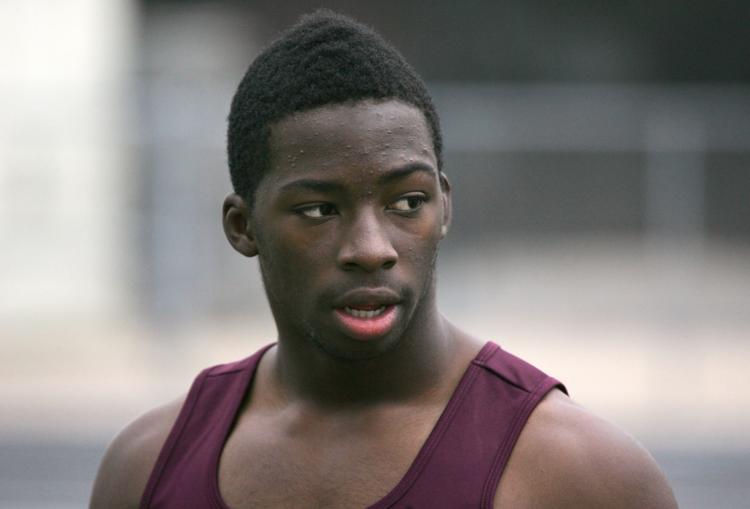 A two-time first team All-Region defensive back, Perkins was also a threat on offense as the Jaguars' top wide receiver as a senior in 2010. In two years, Perkins caught 74 passes for 1,150 yards and 16 touchdowns, before switching his focus back to defense as a major contributor for Pima College's secondary.
3. Rene Duarte, RB, 1987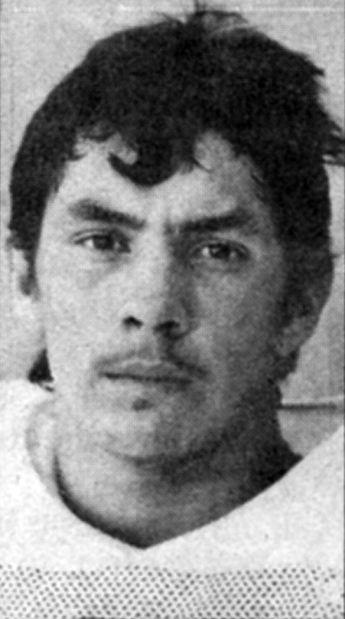 The top rusher in Division II South with 1153 yards and 17 touchdowns, Duarte was named second team All-Conference in 1987 as a senior for leading the Jaguars to their first postseason appearance and best finish to date with a 9-3 record.
2. Willie Walker, OL/DL, 1991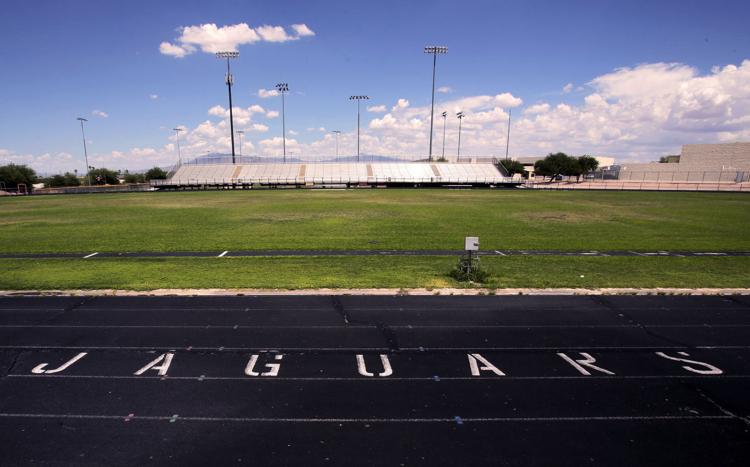 Walker was a first-team All-State player as a senior and was a Brain Murray Award recipient, recognizing the state's top lineman in 1991. The 6-foot-4, 270-pound Walker made a stop at Eastern New Mexico in 1992 before accepting his offer from the UA coming out of Desert View. Walker redshirted in 1993 before a productive career as three-year letterman and starter in 1995 and 1996.
1. Adam Rodriguez, QB, 1988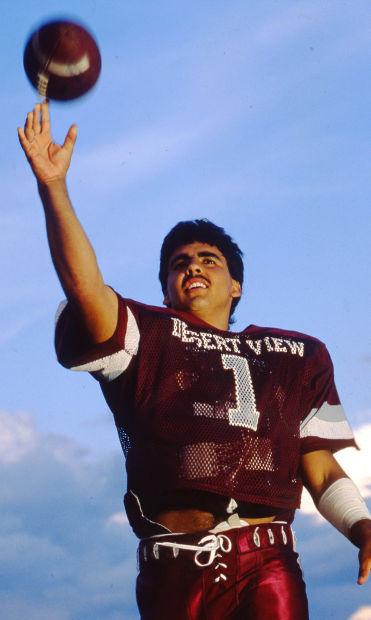 Rodriguez started as a freshman for Desert View's first ever football team in 1985 and graduated in 1989 as Tucson's all-time passing leader with 5,774 yards. Rodriguez compiled 42 touchdowns, 19 of which came as senior to go along with 1,830 passing yards, good enough for second in the state. The 6-foot, 190-pound Rodriguez led the Jaguars to the state tournament in back-to-back years to close out his career. A two-time All-State honorable mention, Rodriguez had his jersey retired at Desert View in 1995 and is the only Jaguars' football player to earn the honor to this day.