Editor's note: Lathan Ransom is one of Southern Arizona's most sought-after high school football players. The Salpointe Catholic safety has been documenting the recruiting process in a diary for the Star.
To celebrate turning 17 years old, I'm putting a cap on my recruitment and will choose between the following universities: Texas, Oklahoma, Notre Dame, Ohio State and LSU.
I've seen this moment throughout my entire life. A top-shelf high school football recruit has baseball caps of the schools they're considering signing their life away to, and then picks up one and wears it for the cameras.
It's the simple way to announce to the world that you will be attending (blank) for the next three to four years. I've also seen the recruiting process in movies, but couldn't believe it when me — a kid from Tucson — would have big-time head coaches in my living room or visiting Salpointe Catholic.
Remember that montage of head coaches in "The Blind Side" when Michael Oher was being recruited? Actually going through that process was always shocking to me because sometimes it just didn't feel real.
I remember getting my first scholarship offer just after the 2017 season to play for the Cal Golden Bears, which was followed by offers from other schools in the Pac-12. The year-and-change of recruitment has been the best and most surreal year of my life, but it's time to finally get the weight off my shoulders and focus on helping my teammates and coaches at Salpointe Catholic win a state championship.
The recruiting process has taken a mental and emotional toll on my family and I. My phone hasn't stopped buzzing or dinging in months. Text messages sent to myself and parents have piled up and it's gotten out of hand. First-world problems, right?
Kids from Tucson don't normally have options like mine, which is why I count my blessings and cherish the ones that have been there for me since Day 1. Without a great support system, I am nothing. My parents invested so much time in accompanying me on the recruiting trips for the last year, I could never repay them for the influence they've had during this process. Whenever we went to these schools and took a tour of the campus and football facilities, the Ransom family was an absolute unit.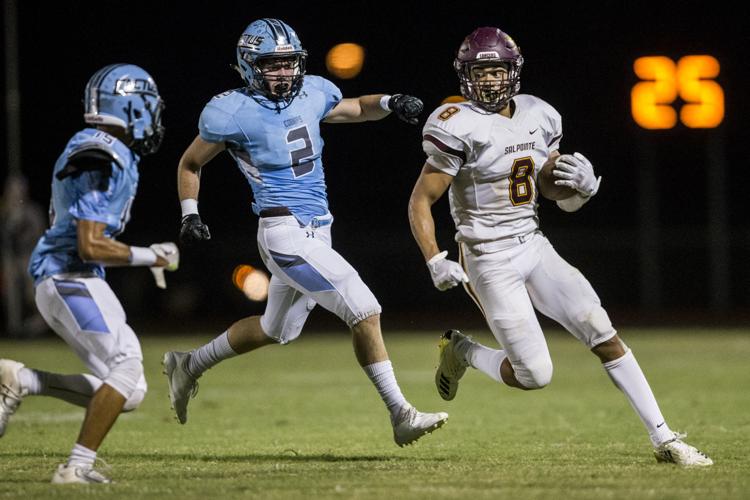 They've been my therapists whenever I needed advice and some of the best memories I currently have are with them on recruiting visits.
I told my mom about my decision on June 26 and she didn't seem too thrilled about committing, but she was also emotional because I committed on the same day as the anniversary of my aunt — mom's sister — passing away. My aunt will always smile down from heaven and protect me at all costs, which was why that date was so important.
Now that my family knows and the future coaches, I'm ready to tell the world. Wining and dining with the best college football programs in the country was unbelievable, but I've found home.
My next home will be in Columbus, O-H-I-O, because I'm ready to become a Buckeye.
That's right, the kid from Tucson will be playing college football at Ohio State. How about that? I'm honored and humbled to be a part of Ohio State's 2020 recruiting class.
First off, thank you to all of the other coaches that recruited me until the end because it wasn't an easy choice. Between my final five schools, I was stuck between Notre Dame and Ohio State. After careful contemplation, it was clear that my future was in Columbus, playing in front of 102,000 fans at "The Horseshoe."
My parents were in awe the moment both of them stepped on campus. The culture, the campus, the facilities and everything tied to Ohio State just felt right to me.
I've watched Denzel Ward, Gareon Conley and Marshon Lattimore play at OSU and in the NFL, and seeing those guys gets me eager to be a Buckeye because I want to be a part of something great and be a reason why football fanatics refer to Ohio State as "Defensive Back University" or DBU .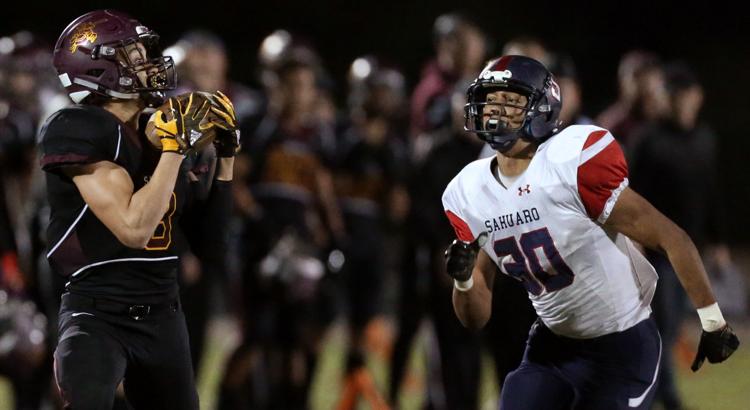 Another reason why I'm committing to Ohio State is the amazing coaching staff. I FaceTimed my future head coach Ryan Day at 1 a.m. and he still answered. When I told him the news, he was ecstatic and pumped that I was joining his team. I believe in Coach Day and what he's building at Ohio State.
Competing for a national championship every year? Shoot, don't ask me twice. Another coach that attracted me to OSU was secondaries coach Jeff Hafley. I was impressed with how much the defensive backs improved between my two visits. If he can do that in three weeks, imagine what he could do with me in three years.
Everything about Ohio State just feels right.
What's next? Well it's time to end my high school career with a state championship and attend the Ohio State-Penn State game in November. Other than that, I'm recruiting other players to OSU.
Ohio State, I'm ready to rock. Are you?