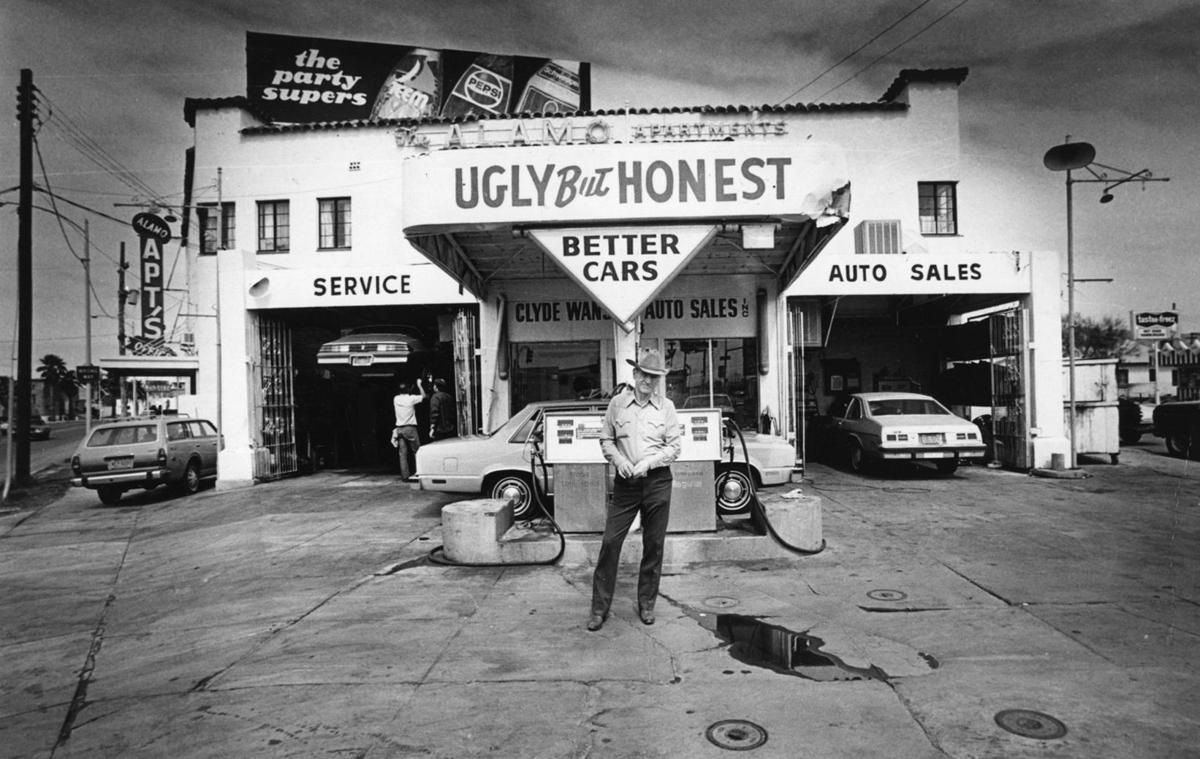 It was at the impressionable age of 12 that Tom Epperson learned the importance of customer service, keeping his word and a warm handshake.
Working as an auto detailer at his stepfather's business, Wanslee Auto Sales, Epperson remembers watching Clyde Wanslee interacting with customers.
"He knew a ton of people in Southern Arizona, especially ranchers," Epperson said. "And he knew the value of vehicles and worked to be that unique place that bought and sold unique cars."
The "Ugly But Honest" slogan on an outdoor sign at 725 S. Sixth Ave. became a landmark of the business Wanslee opened in 1933.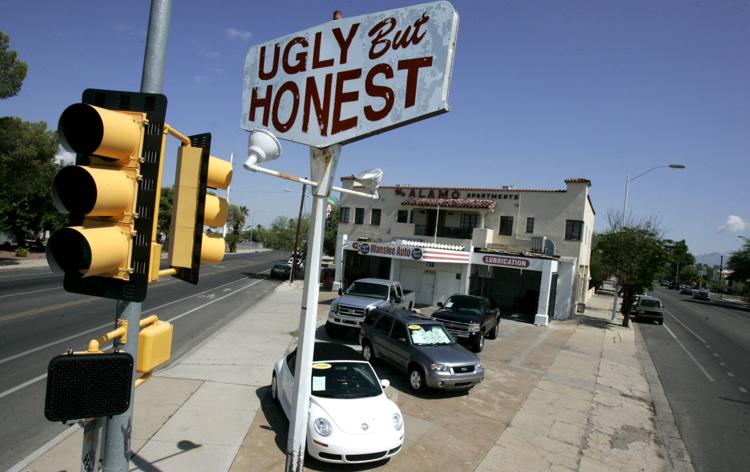 On Thursday — after 60 years of working and eventually running the business — Epperson, 72, handed the keys over to the new owner, Larry Kappler.
Kappler has known Epperson for many years and is developing the property just south of Wanslee with shops, restaurants and apartment units.
When he heard about plans to shut the business, he inquired about buying the parcel.
"Right now I'm thinking, dreaming and planning," Kappler said of his plans for the property. "I want to do something very good for Tucson."
Information on the sale has not yet been made publicly available.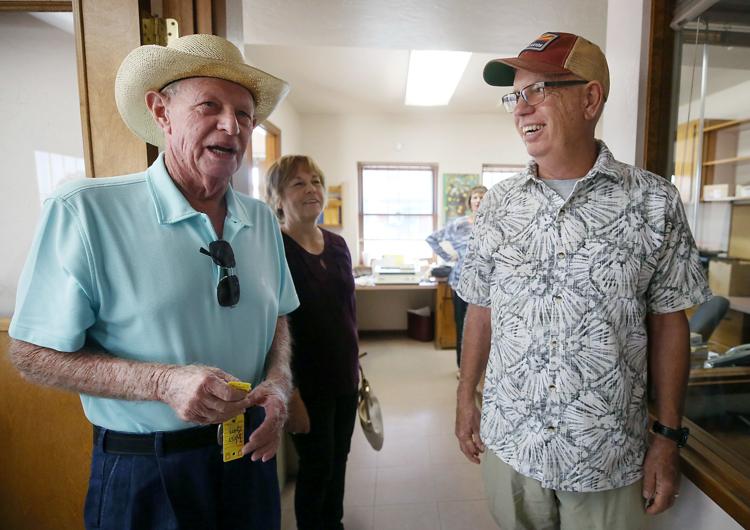 COMMUNITY CONNECTIONS
Wanslee customers were strictly referrals or repeat customers.
"Never did any advertising at all," Epperson said in an almost apologetic tone to the newspaper reporter. "I mean, it's because we didn't have a gimmick like 'Just a nickel down' or 'We'll give you $5,000 for your $1,000 car.'"
Adam Watters, a local Justice of the Peace, said he became a lifelong customer after buying his first car at Wanslee's.
"I can't describe it, you just didn't doubt you were getting a good deal," he said. "I bought all of my children's cars there and the truck I'm sitting in, I bought from there."
Honest and fair treatment was the key.
"I've never met anybody who bought vehicles from them who felt they got a bad deal," Watters said.
Carl Martin's father worked for Wanslee as a mechanic for 35 years and bought more than 25 cars for himself and his family from there over the years.
"Tom has always been a no-pressure person," Martin said. "He has such a good business sense and knows how to treat people."
He remembers visiting his dad on the job and getting to know Clyde Wanslee, who he described as "a little rough around the edges."
"But Clyde taught Tom well," Martin said. "You drive around town and there's a Wanslee car at most intersections."
When he heard the business was closing, he drove over one last time.
"The lot was empty and it was sad to see," Martin said. "It's a shame to see these older businesses going away."
Epperson is referring customers to Cornerstone Auto Sales, 5 E. Fort Lowell Road, where he hopes to work a few days a week in the future.
CHANGES, CHALLENGES
The decision to close the business was prompted by a combination of health challenges and growing online competition, said Epperson, a Tucson native and 1964 graduate of Amphitheater High School.
"It was really hard, that was my life," he said of closing. "I feel good about what we did and good about how we did it and now it's going to be gone."
Independent car lots may soon be extinct, Epperson lamented.
"The personal interaction is going away, being taken over by the internet," he said. "For me to buy a car on the internet without touching it and inspecting it is crazy, but that's what's being done now."
At auctions, Epperson would crawl to inspect a vehicle, pop the hood and test drive it while the big outfits placed bids for 100 cars and gobbled up inventory.
"It became harder and harder," Epperson said. "My wife and I finally decided we couldn't do this anymore."
His wife, Dorothy, worked there until it closed, as did Epperson's mother, Doris Wanslee, who watched her son hand off the business keys and said she was ready to retire.
"Oh, yes. I'm 90," she said. "That's a good age."