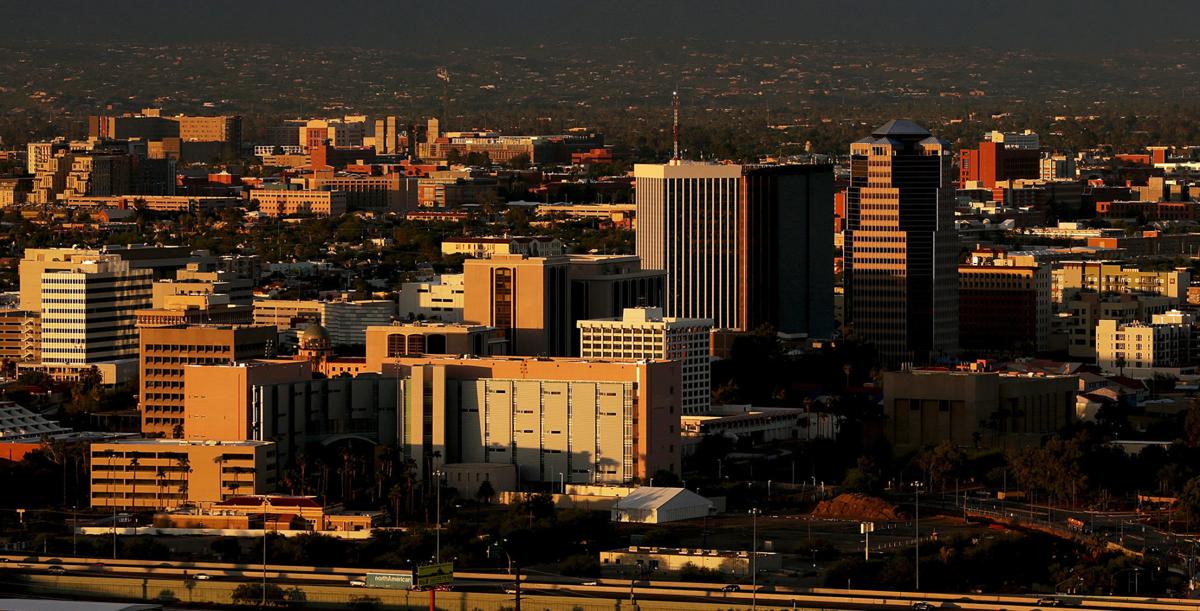 A publicly traded company that could bring as many as 350 new jobs is eyeing a move into downtown Tucson, and the Rio Nuevo Multipurpose Facilities District is offering incentives to lure them here.
On a unanimous vote, the board agreed to give the unnamed company 150 parking spaces for five years and then charge half-price for those spaces five years after that. If a lease is signed of at least 10 years, Rio Nuevo would subsidize six months of rent, capped at $24.50 per square foot.
The company is looking for about 60,000-square-feet of office space.
Brokers say there are not a lot of vacant, high-quality office spaces downtown that size, but one rumored site is the building under development at 75 E. Broadway, between Scott and Sixth avenues.
The 12-story structure is to have two stories of retail on the ground and second floors with the top five stories for office use and the five floors in between for parking.
Rio Nuevo board members would not disclose either the company or the possible location. Other government and economic development officials also declined to give details.
An agreement is expected to be reviewed at Rio Nuevo's May board meeting.
In other action, the Rio Nuevo board reported that while it lamented the cancellation of the hotel development adjacent to the Rialto Theatre site, other downtown hotel projects are moving forward.
A Doubletree hotel is expected to break ground in May at the Tucson Convention Center and the Hilton Hotel at Cathedral Square, on South Stone Avenue between Ochoa and Corral streets, across the street from St. Augustine Cathedral, is expected to break ground this year.
The Cathedral Square hotel would bring nearly 200 more hotel rooms to downtown Tucson.