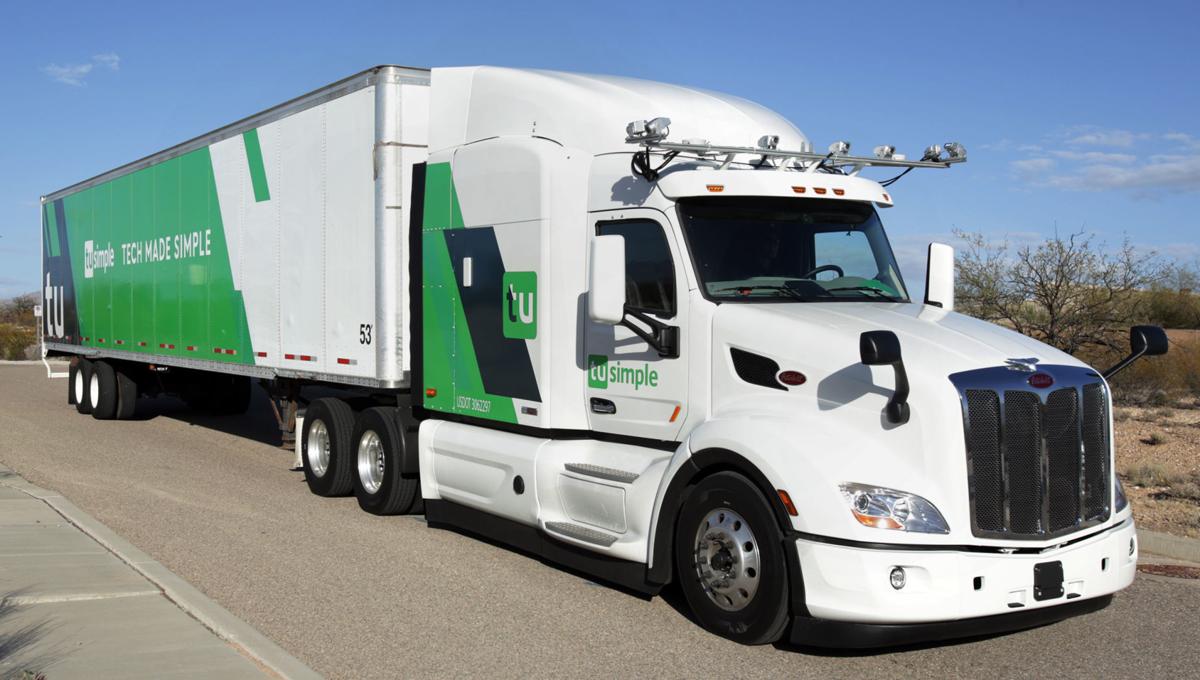 The University of Arizona is partnering with state and local government agencies to help Southern Arizona become an industry leader in smart-vehicle and intelligent transportation technologies.
The group, Smart Vehicles and Intelligent Transportation (SVIT), is a so-called "P3" partnership — bringing together government, academia and industry — to promote the region as a hub for the nascent industry.
The group will host a conference on smart vehicle and transportation tech in January at the UA Tech Park.
Partners in SVIT are the Arizona Commerce Authority, the Arizona Department of Transportation, the city of Tucson, Pima Association of Governments, Pima Community College, Pima County, Musselman Honda Circuit, Tech Parks Arizona, the UA Office of Federal Relations and the UA Transportation Research Institute.
Besides the relatively new Transportation Research Institute, the UA is involved in self-driving vehicle and intelligent transportation research through the College of Engineering's Advanced Traffic and Logistics Algorithms and Systems, for traffic-control design, and its Cognitive and Autonomous Test program, which allows students from around the nation to test their autonomous-vehicle designs at the UA.
Arizona has been courting companies developing self-driving vehicle technology since 2015, when Gov. Doug Ducey signed an executive order allowing testing on the state's roadways.
The Phoenix area attracted the self-driving car test programs of Uber and Waymo, though Uber pulled the plug on its Arizona program after one of its cars struck and killed a pedestrian in Tempe last March. Ducey also signed legislation in May that allows small automated delivery vehicles to drive on sidewalks.
Closer to home, China-based TuSimple arrived in Tucson in 2017 to develop its proprietary technology for self-driving commercial trucks.
The company has been testing autonomous trucks — for now, with a driver and engineer — on local highways and plans to eventually run commercial loads between Tucson and Phoenix on Interstate 10.
This year, TuSimple expanded to a large industrial space on East Old Vail Road, and in September the company announced it plans to add 500 jobs here in the next two years.
SVIT will host the Smart Vehicles, Intelligent Freight and Transportation Summit on Jan. 23 at the UA Tech Park Event Center, 9030 S. Rita Road.
The daylong event starts at 8:30 a.m. and includes a regional update on smart-vehicle tech, technology demonstrations and a networking mixer. The cost is $35 before Jan. 4, then goes up to $60.
Cancer-drug trial completed
Tucson-based Cancer Prevention Pharmaceuticals announced recently that the last enrolled patient has completed the study protocol in its pivotal Phase 3 trial for a new drug to prevent colorectal cancer.
The company, which is led by UA alumnus Jeff Jacob as CEO, is testing its leading drug candidate, CPP-1X, with another drug, sulindac, for adults with familial adenomatous polyposis, a rare genetic disease that, if left untreated, progresses to colorectal cancer in nearly all patients.
The randomized, double-blind clinical trial, which enrolled 171 patients at 17 research institutes in the United States, Canada and Europe, is the biggest and longest-lasting trial of its kind, the company said.
An analysis of the results is expected to be complete in early 2019, followed by potential submission of a new-drug application with the U.S. Food and Drug Administration, which has granted fast-track "orphan drug" status for the drug combination under trial.
If the new drug is approved, it has some backing to get to market fast.
Cancer Prevention Pharma has licensed North American development and commercialization rights for the drug combo to Mallinckrodt Pharmaceuticals, through its Sucampo AG subsidiary.
Since 2016, the local company has received $17.5 million from Sucampo in license-option fees and an equity investment, with future options worth up to $190 million based on certain clinical development and sales milestones.
Raytheon upgrading naval missile
Tucson-based Raytheon Missile Systems was recently awarded a $149.4 million U.S. Navy contract for engineering, manufacturing and development of a new version of the Standard Missile-2 ship-defense weapon, the SM-2 IIIC.
The SM-2 has been in service since the 1970s to defend U.S. and allied ships from medium-range airborne threats. The SM-2 is used by the navies of eight allied nations, including the Netherlands, Japan, Australia, and South Korea. (The spinoff Standard Missile-3 is used for longer-range missile defense.)
Like other missiles, the SM-2 has been upgraded over the years, with the latest Block IIIA and Block IIIC versions adding advanced target-seeker technology.
But with the IIIC contract, Raytheon is adding an active radar seeker, which will allow the missile to guide itself at the final approach to its target, without the help of radars operated by ships, aircraft or ground stations.
According to a Pentagon contract notice, about 85 percent of the SM-2 work will be performed in Tucson, and the Navy wants the new version ready by October 2022.
In June 2017, Raytheon announced it was restarting its SM-2 production line to fill new international orders.
If approved for foreign sales, the latest version could help keep the SM-2 production line humming into the foreseeable future.