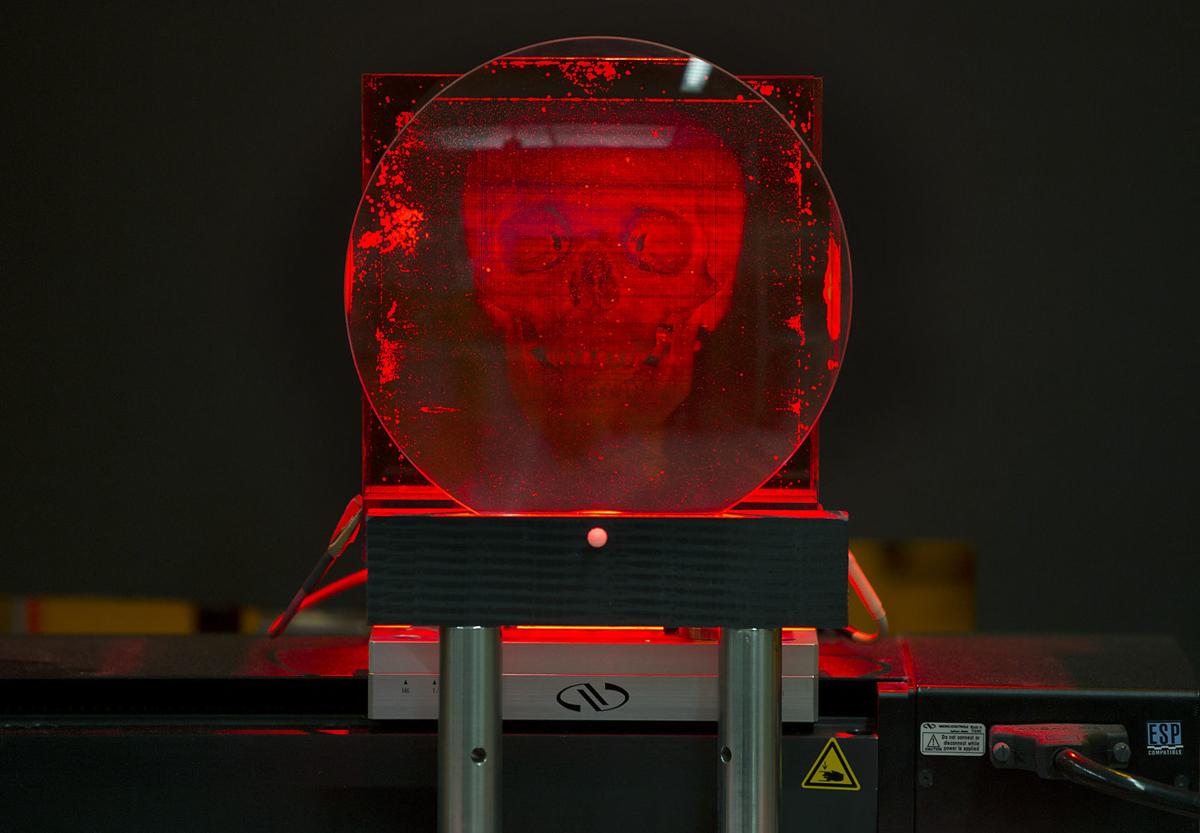 University of Arizona scientists are working to perfect a new type of holographic display technology that can be incorporated into eyeglasses to superimpose video images on a user's real-world view.
UA optical sciences professors Nasser Peyghambarian and Lloyd LaComb Jr. have licensed technology developed in UA labs along with other patented technology to form EARDG Photonics Inc. and bring the invention to market.
Peyghambarian, UA chair of photonics and lasers, said EARDG (which stands for "enhanced augmented reality display glasses") represents an important leap forward because the technology eventually could be incorporated into regular eyeglasses.
"Think about your own glasses — your own glasses would become augmented-reality glasses," he said.
Virtual reality systems, like the Oculus Rift headset, are used with VR apps to create an immersive experience while blocking out the real world.
Augmented reality typically adds digital elements to a live view, often by using the camera on a user's digital device. A good example of an augmented reality is the Pokémon Go game, which uses players' smart-device cameras to superimpose images of game characters on their view of the real world.
Some big players are getting into augmented reality and some, including Microsoft with its Hololens 2 device, are using holography to create apparently three-dimensional images over a real-world view that can be viewed and manipulated in a "mixed reality" format.
But EARDG's augmented-reality glasses design uses a different type of holography that is "written" into the glass itself, Peyghambarian said.
"It's a similar form factor, not much larger, and you put it on and then you don't need the screen anymore. Your glass itself becomes the screen, so you don't have to look at your computer over here or down at your cellphone — it's all in that glass, all that information is there."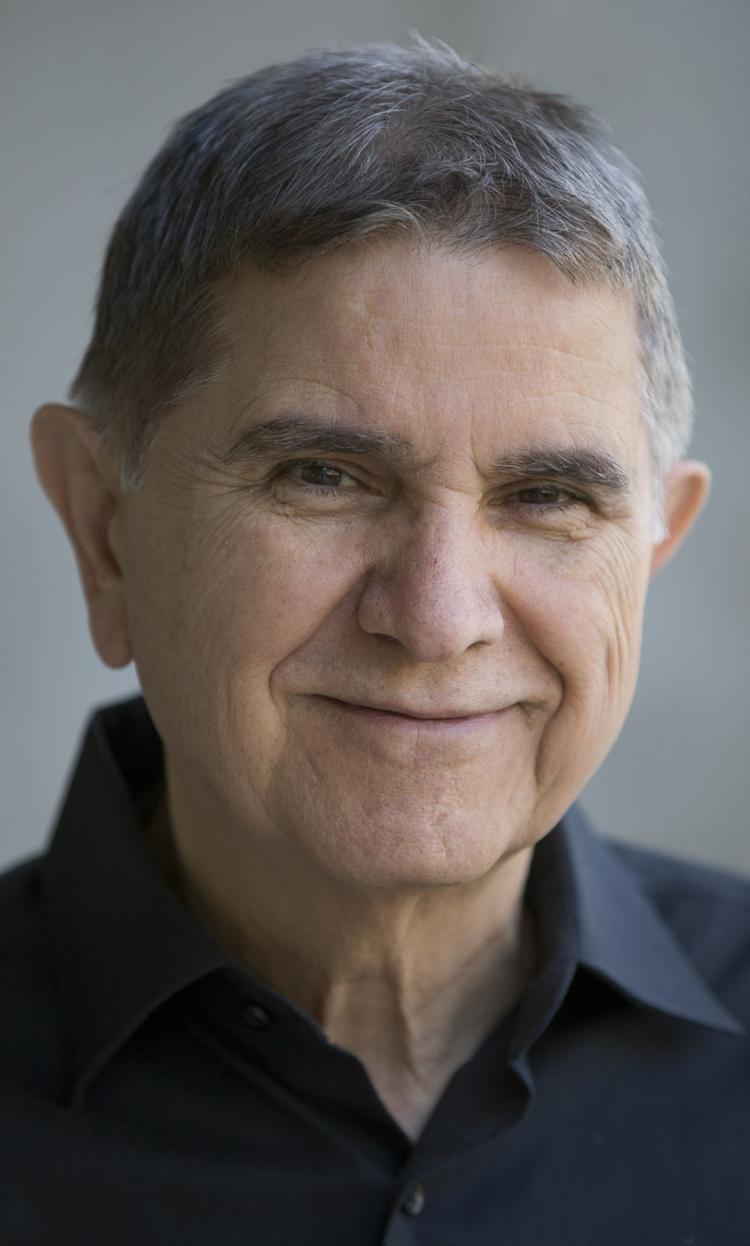 The technology essentially takes data from a light-generating processor — some are known as "light engines" — and bends it to form a dynamic hologram.
"It's bending of light, you bend it the right way so the light comes in, you guide it through the glass, then you bend it toward your eye so then you can see all that information," Peyghambarian said.
While augmented-reality technology has seen some early consumer applications, such as games, companies including Microsoft are finding keen interest from the military and commercial sectors.
Peyghambarian noted that the U.S. Army awarded Microsoft a contract worth nearly $500 million to produce a limited number of augmented-reality glasses based on the Hololens 2 for soldiers.
LaComb, a veteran of several tech startups and an optics-industry executive before joining the UA faculty in 2019, said the EARDG team is developing optics to make augmented reality a seamless experience.
"The optics that we make are designed such that your eyes are relaxed and we're projecting whatever is coming from the light engine at a far distance, so you don't have to focus on it," he said. "So as you're driving we can display the road ahead in a map form, or a train schedule, or whatever your computer can see. We can just project that in a way that is really easy on your eye, so you're not straining, squinting, trying to focus."
The potential applications of augmented-reality displays are myriad, Peyghambarian and LaComb said.
"Lets say you're a police detective and you're asking your subject, 'Do you know this person?'" LaComb said. "The police computer could be relaying that information to you, that known associates are X,Y and Z, so you could tell that person is lying or telling the truth, for example."
Another example is overlaying technical drawings on a repairman's real-world view of an engine.
"You can point out, here's the engine manifold, and here's the fuel injector, so you could dramatically reduce the training time required for a service person, potentially," LaComb said.
The EARDG team worked with Tech Launch Arizona, the school's technology commercialization arm, to license several key technologies from the UA along with related optics technologies from TIPD LLC, a company Peyghambarian formed in 2007.
Tech Launch Arizona's Amy Phillips, senior licensing manager for the College of Optical Sciences, said the licensed technology allows for the writing of holograms into a specialized material that has a very fast refresh rate.
While standard holographic images are written with lasers into media permanently or at very slow decay rates, the new technology allows for 3-D images to be written and refreshed at 30 frames per second — a rate that the brain processes as "true video," Phillips said.
EARDG got a big financial boost earlier this year when UA Venture Capital Fund, founded in 2017 to bankroll UA-related technology startups, announced a major investment in the company as the first portfolio company in its second venture capital fund.
Neither the EARDG principals nor UA Venture Capital would divulge the amount of the investment, though fund co-founder and CEO Fletcher McCusker has said earlier fund investments have individually averaged about $2 million.
Peyghambarian said the investment will fund the development of several prototype glasses this year, adding that the company has already hired several people to help with research and product development.
A big company could swoop in and buy EARDG for its technology — a good result for many tech startups — but Peyghambarian said he's not counting on that.
"We are not going to put all of our eggs in one basket. We are actually going to go forward and build this prototype and see how it works," he said.
Peyghambarian has taken a tech startup from the lab to manufacturing before.
NP Photonics, a company Peyghambarian founded in 1998, makes specialty optical fiber lasers and draws its own proprietary glass fibers at its headquarters at the UA Tech Park on South Rita Road, employing more than 30 people.