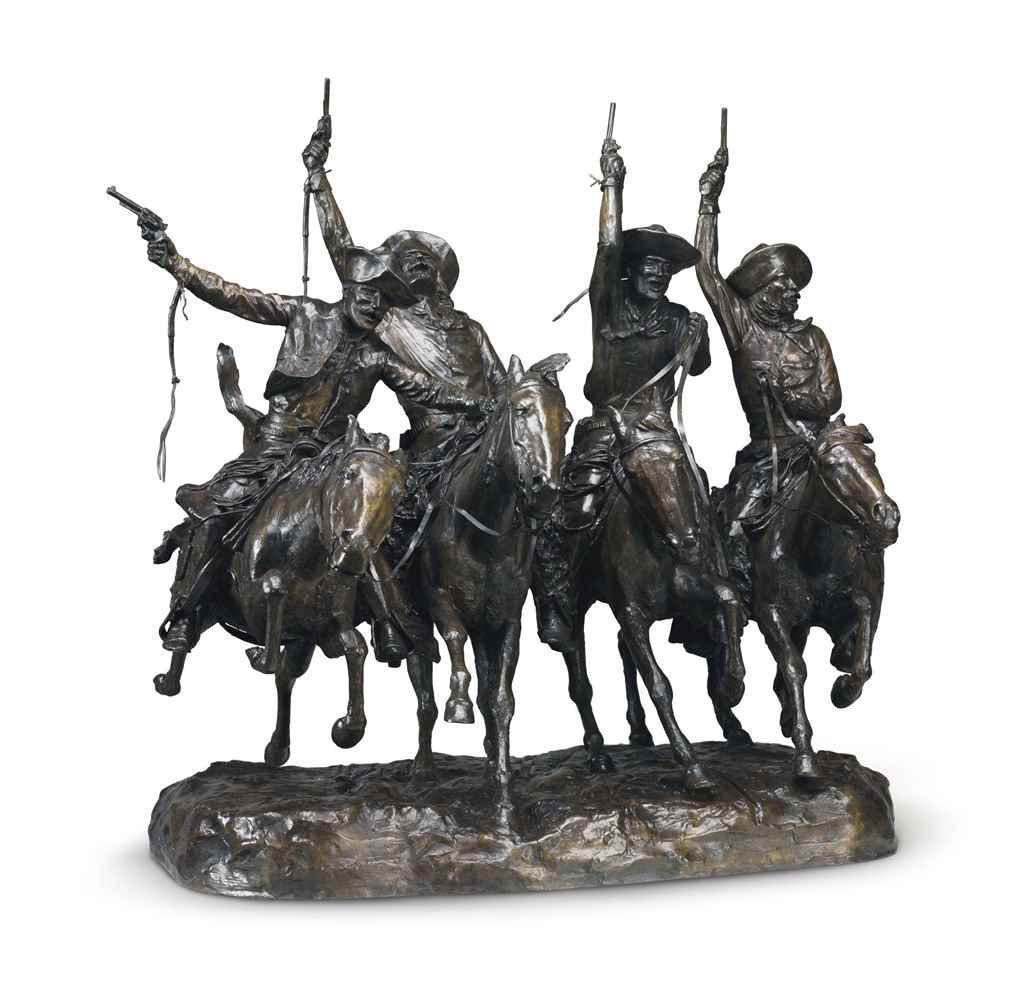 WHAT: When it comes to American bronze sculpture, the most widely known artist is, hands down, Frederic Remington (1861-1909). We'll bet that copies — in all grades — of his works adorn more homes and offices than pieces by all others.
When a bronze sculpture measuring 30¼ inches high and featuring four charging Old West gunslingers on horseback brought $11.2 million recently at Christie's, it set a new worldwide auction record for the artist. And it no doubt launched a new demand for facsimiles of "Coming Through the Rye," modeled in 1902.
MORE: Inscribed with the artist's name on the base along with "Roman Bronze Works N.Y. 1905" plus the number 3, the piece sets the viewer in the middle of the action. And that quality is why so many respond to Remington's visual images.
SMART COLLECTORS KNOW: Are the cowpokes drunk, letting off steam with high spirits, or are they in danger? Note that only six of 16 hooves touch the base, contributing to the sense of movement. Remington could be sentimental about the Old West, especially in his paintings, yet this piece is sheer exuberance. Consensus by art scholars is that "Rye" reflects the expansive American spirit of the era.
HOT TIP: Due to its complexity and amount of detail, casting "Rye" became difficult. At one point, there were at least 15 recorded versions of the work; just eight were cast before Remington destroyed his model.
BOTTOM LINE: The sold sculpture is a remaining original. Tagged $2,000 when it was originally cast, the piece was too expensive then for commercial success. Today, almost all original casts are in important American museums; one is in the White House.
Stay up-to-date on what's happening
Receive the latest in local entertainment news in your inbox weekly!