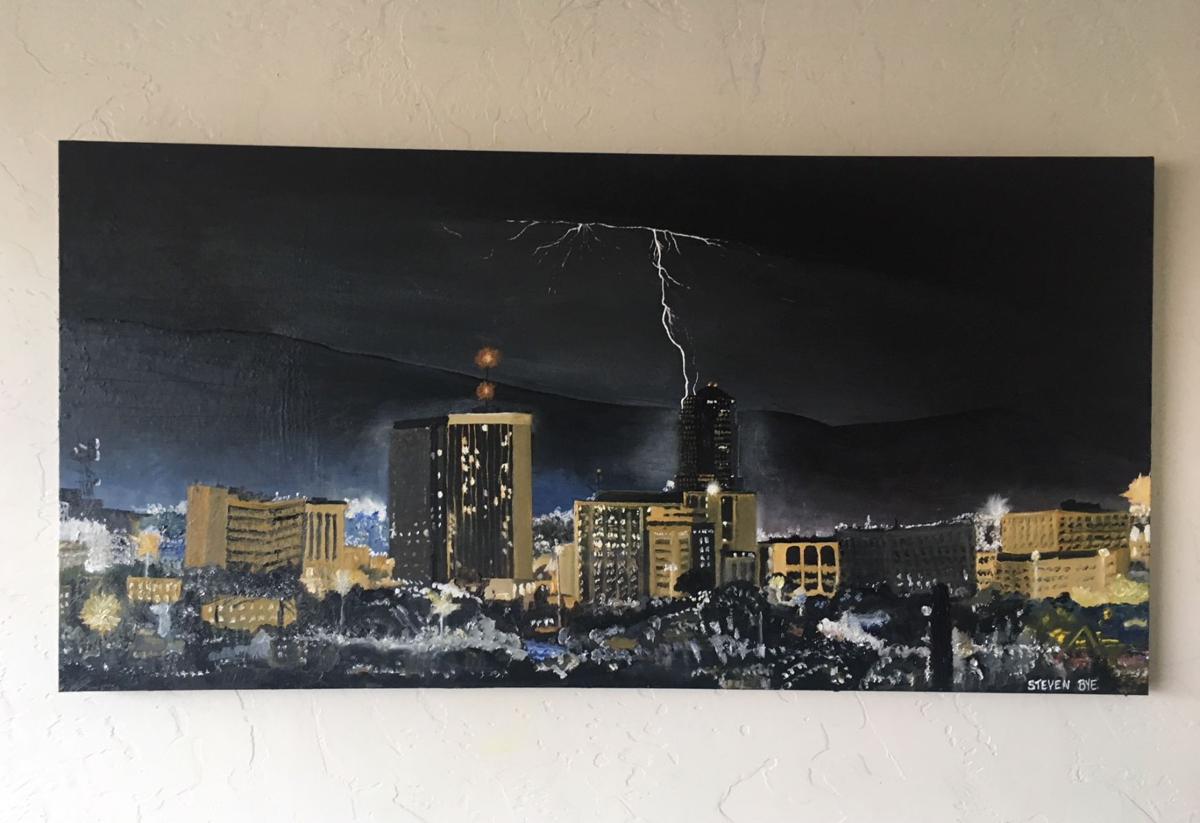 When Steven Bye was only 4½ years old, he broke his jaw.
He couldn't talk and he didn't yet know how to write.
"The only way I could communicate — I drew pictures," he says. "That's how I communicated."
His injury eventually healed, but his love of art stuck with him for decades to come.
"When I was 7 or 8 years old, I taught myself to draw Superman by memory," he says. "I did all the comic heroes and stuff. In elementary, I'd do a sketch and sell it to my friends for a nickel."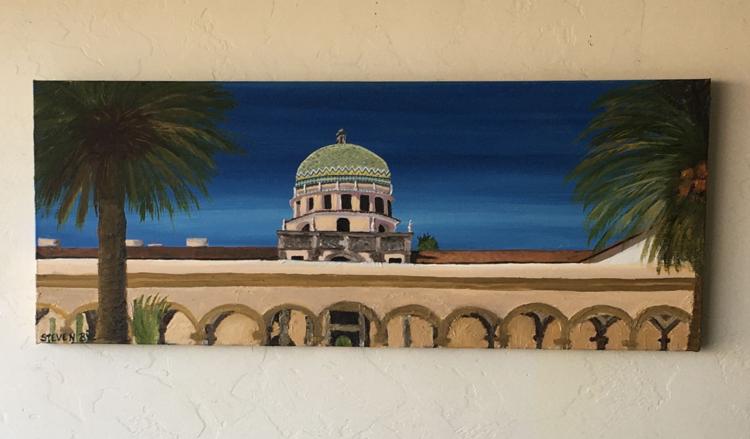 Through the years, Bye says he learned a lot from his middle and high school art teachers — so much so that he went on to study art education himself at the University of Alabama.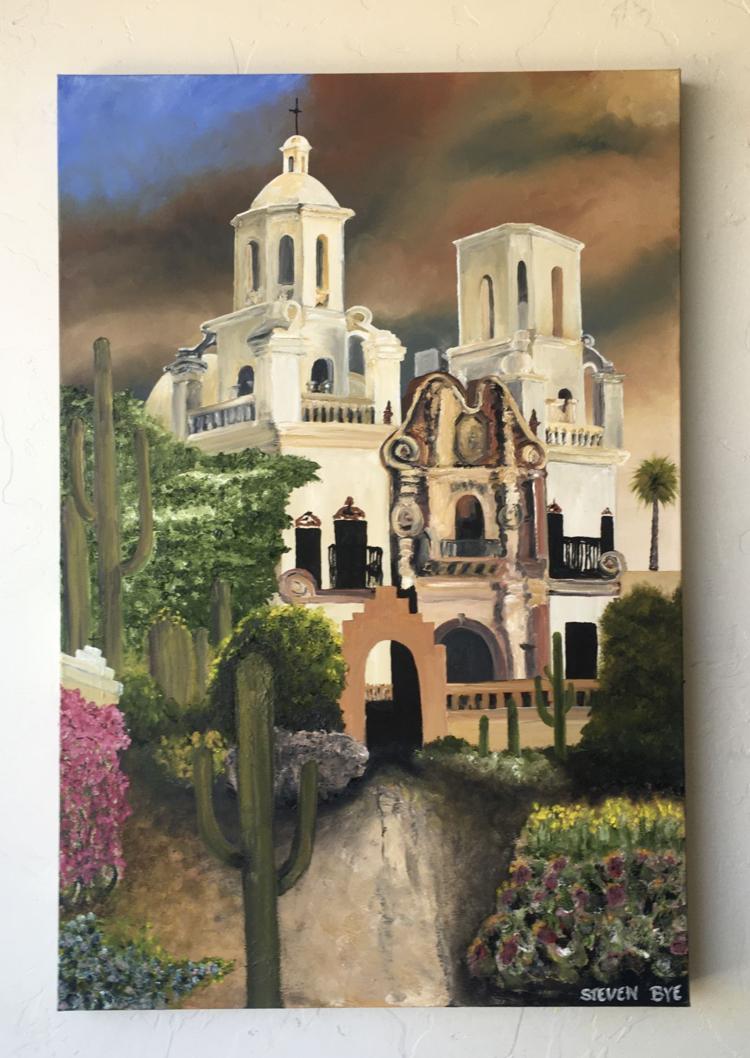 Bye taught high school art in Alabama, Michigan, New Mexico and eventually Arizona, where he retired. He now lives in Tucson, creating Arizona-centric oil paintings with a "story or homage" of landscapes from Sedona to the San Xavier Mission to the recent Bighorn Fire that scorched the Catalina Mountains.
Beyond his paintings, Bye has dabbled in ceramics, photography and jewelry-making. He's also a published author — something that came into fruition when he was trying to figure out how to make his art history class more interesting for his students.
"What I started to do was write short stories," he says. "There was a kid in class who was into skateboarding and the X Games, so I gave him an assignment. I said Picasso invented the first skateboard."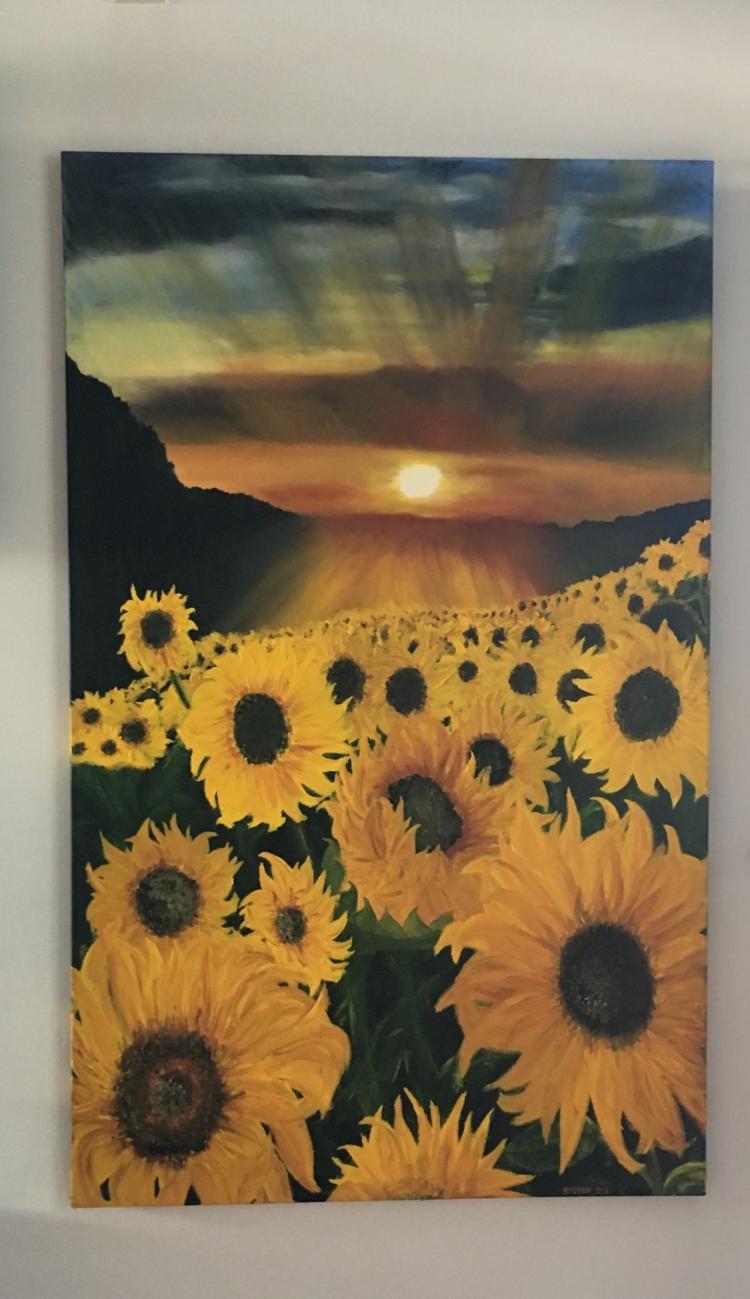 Bye wrote a short story for the student — filled with both real and fictional elements. It was up to the student to study artist Pablo Picasso and figure out which parts of the story were real.
Bye started doing that for each of his students, writing a personalized story based on their interests.
"A couple of kids came to me and said, 'Mr. Bye, you should write a book because you've written all these short stories,'" he recounts. "I said, 'That's really nice, but I'm a painter — not a writer.'"
But in 2013, Bye published "Vincent in Tucson," a fictional book about artist Vincent van Gogh and what his life would be like had he visited the Old Pueblo.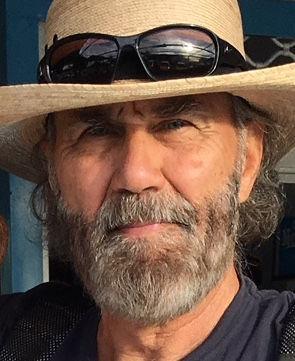 Bye is currently working on another book and continues to paint. But he says he wouldn't be where he is without the support of his wife Nancy, daughter Sara Winter and friends Garry and Debbie Gassel and Jennifer North.
"They have helped me know how to promote myself. They've been so supportive, giving me tips," he says, adding that Garry Gassel helped him film a trailer for his book. "They have just done so many things. I can't say enough about them."