Las Artes students focus on GED through art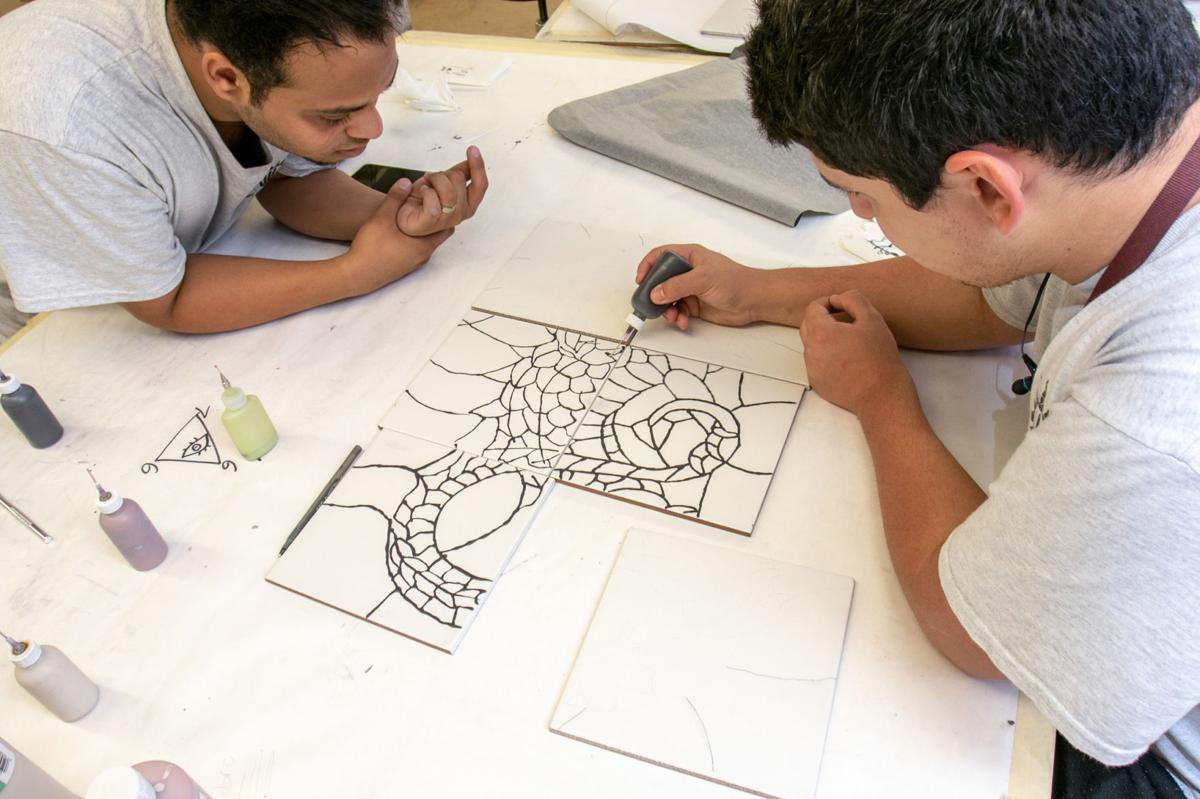 Many students who come to Las Artes have not had success in traditional high school. Some may have started and stayed in high school for a number of years but have not accumulated enough credits to graduate. Others have not cared for the social challenges and drama of high school life. And some may have had injuries or medical issues that forced them to drop out. But low wage jobs and limited prospects have given way to fresh starts and higher goals.
"The main goal of Las Artes has always been for students to get their GED. But the heart of the program is the murals class," says education coordinator Patty Short. "It is the thing that sets the school apart from other programs. And it provides, for students who learn by doing, a hook to hang on to. Murals emphasizes the soft skills like organization, working and getting along with others, following directions, being on time, working independently. And it gives students a track record of responsibility and completion."
The full 32-week GED program consists of four eight-week levels including Basic Education 1 and 2, Murals class and GED class. Students age 17-22 are eligible to enroll. They take placement tests in reading, language and math. The first eight-week session requires a fifth-grade level of reading to enter. All four levels run year round so applicants can be enrolled into any level based on the placement test results.
The ideal class size is 15 kids per level for for a total enrollment of 50-60 in the school. Students say they get more one-on-one attention than in larger high schools.
Las Artes is funded by the Pima County Board of Supervisors through Pima County One Stop Youth Program.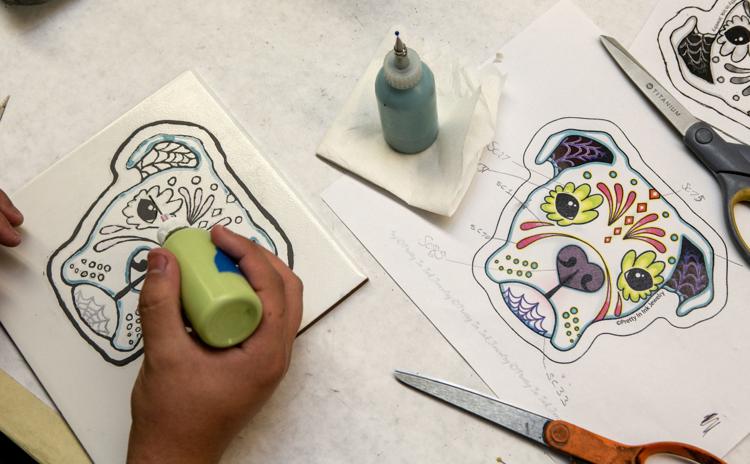 Students are paid a graduated stipend of $20-50 per week. Good attendance can bring bonuses of up to $200.
To make up four years of high school in 32 weeks "is not an easy program," says Short. Attendance is important. Students who start at the Basic Education 1 level have a 68-percent chance of getting their GED. But once they get into the last GED class that success rate rises to 96%.
For those who make it through there is a support staff of counselors and teachers who develop a plan of action and help kids set goals. If they want to go to work they have programs to help them get connected. If they want to continue schooling, they help with school applications and financial aid. Las Artes will assist students for up to two years after graduation.
"It's not like we are aiming to produce artists every other month," says Short. "It's to teach them the soft skills that it takes to be successful. They are not artists. Some come here not knowing how to draw so they have to learn how to trace or they learn another skill and eventually they will find something that is a part of what is done here."
"Its not about the art it's about the discipline," she said. "Because of the discipline we produce beautiful art."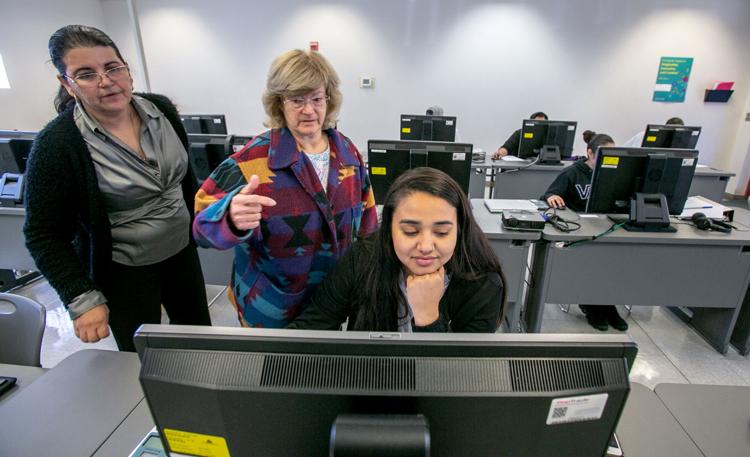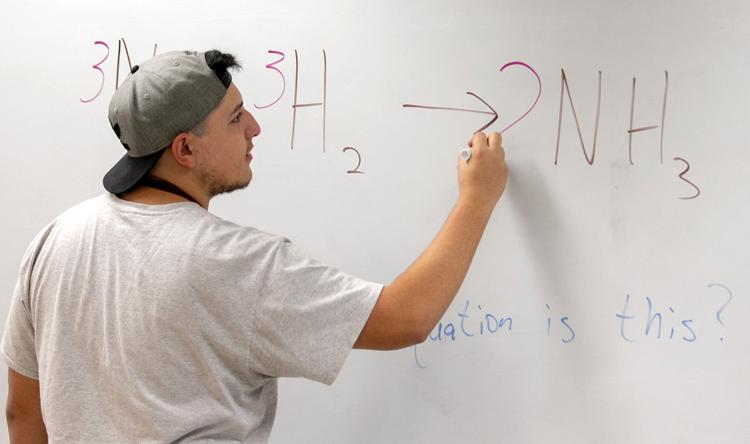 Sebastian Saenz, 17, wants to be a mechanic. He said it will take some time to decide his direction. He will likely head to Pima Community College or a trade school. He read at a fifth-grade level when came to Las Artes. He now reads at an 11th-grade level.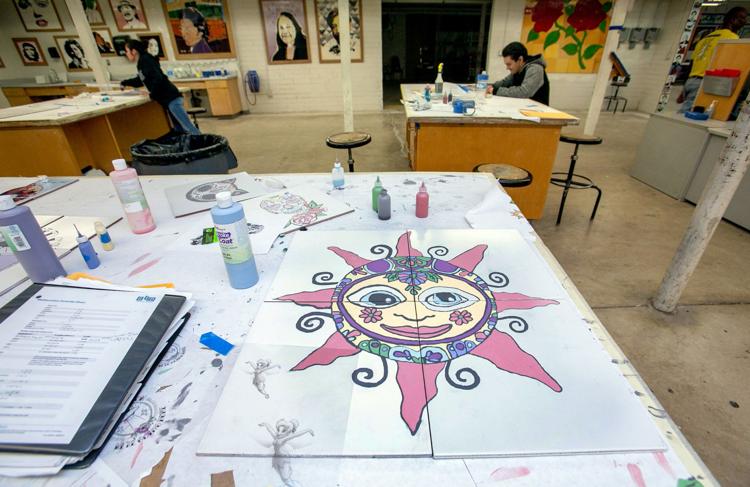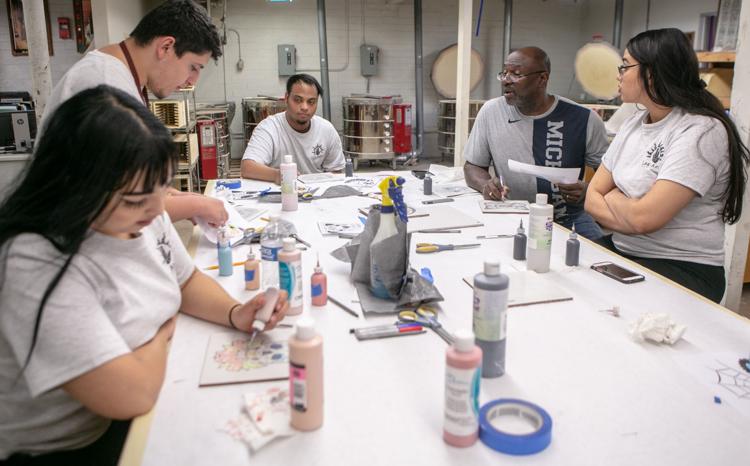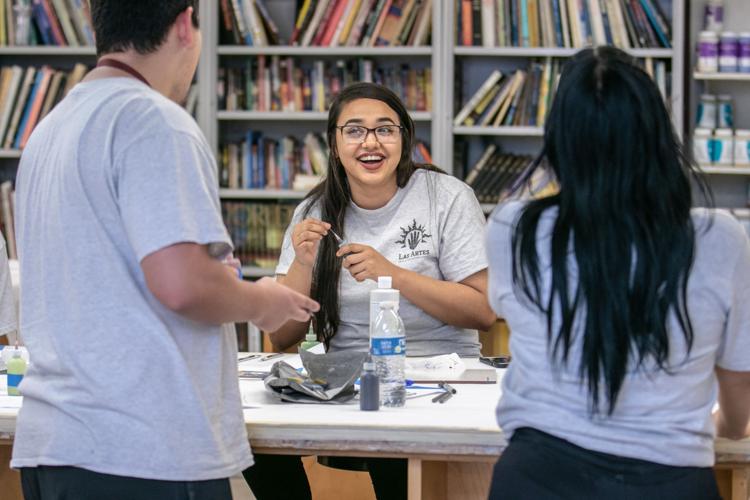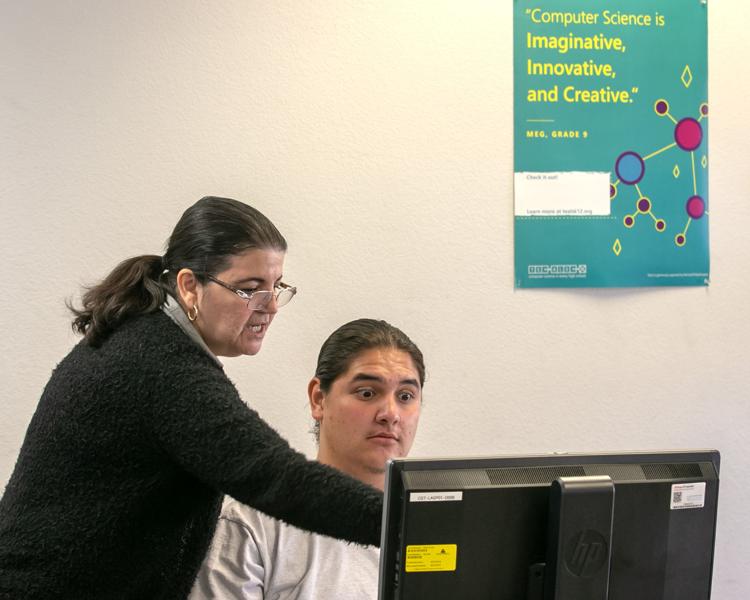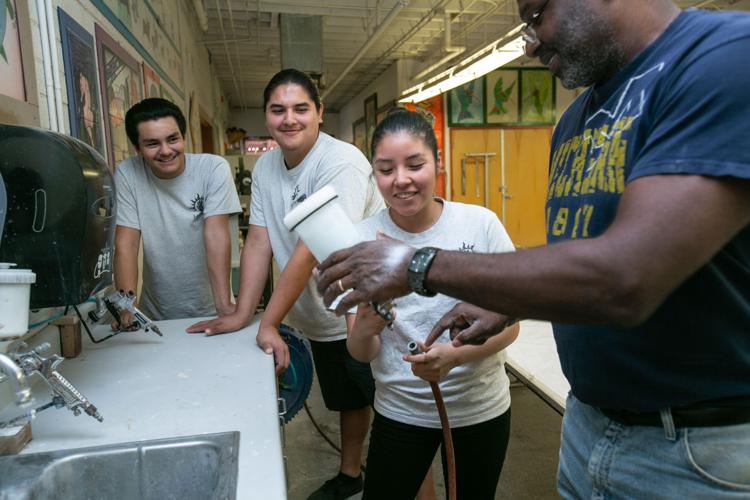 Gina Barehand, was a sophomore when she started at Las Artes. She worked at Macys, Walmart and a movie theatre. Her goal is to get the GED. She wants to get her foot in the door and see what college is like and become a nurse practitioner.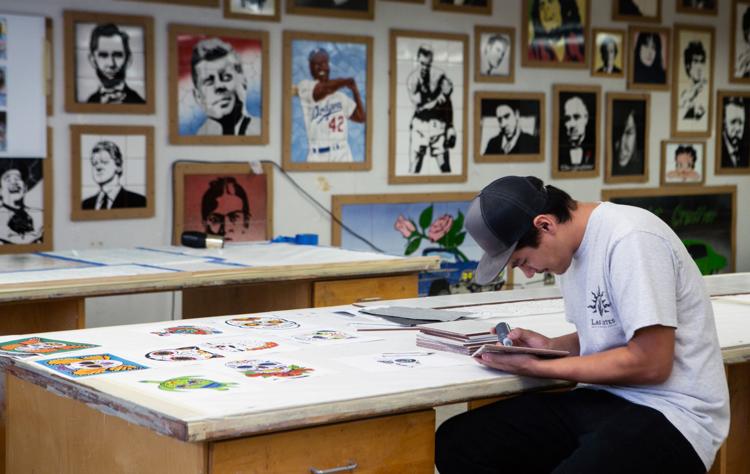 Angel Heredia, 17, comes from a family of mechanics. He likes everything about cars. Angel has an older brother who tested into the school at a lower level and convinced Angel to give the school a try. He likes to be alone and was not fond of the chaos of a larger high school. "There's no drama here," he says. "Everyone here is friendly and gets along."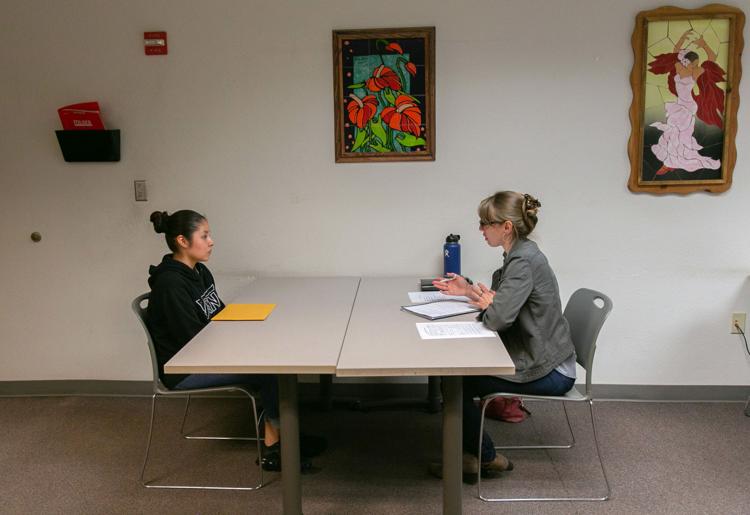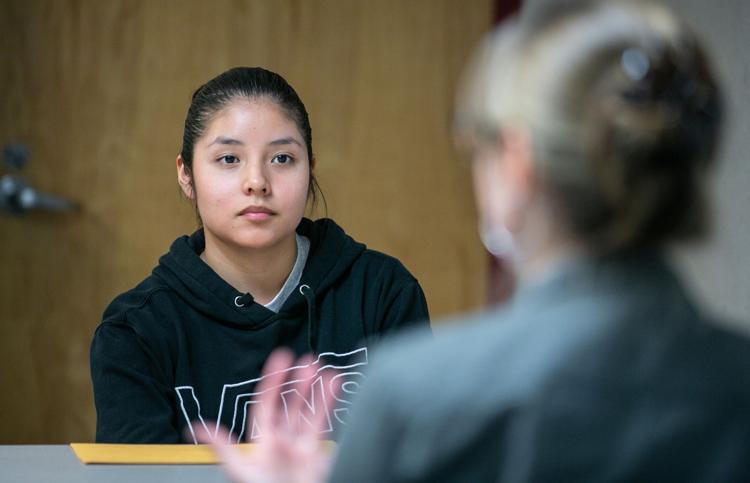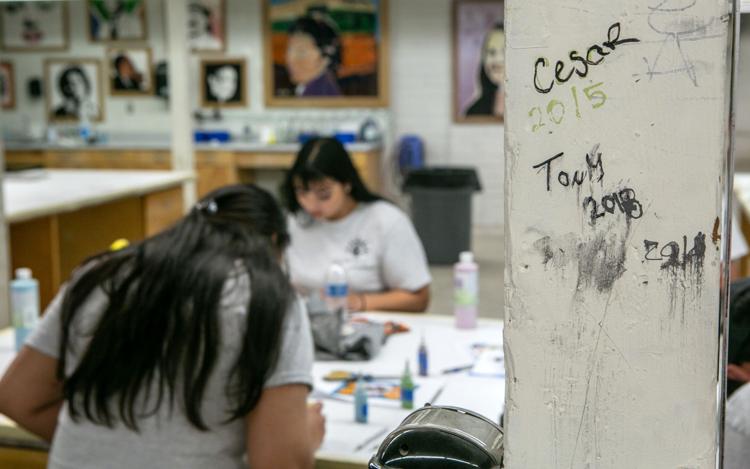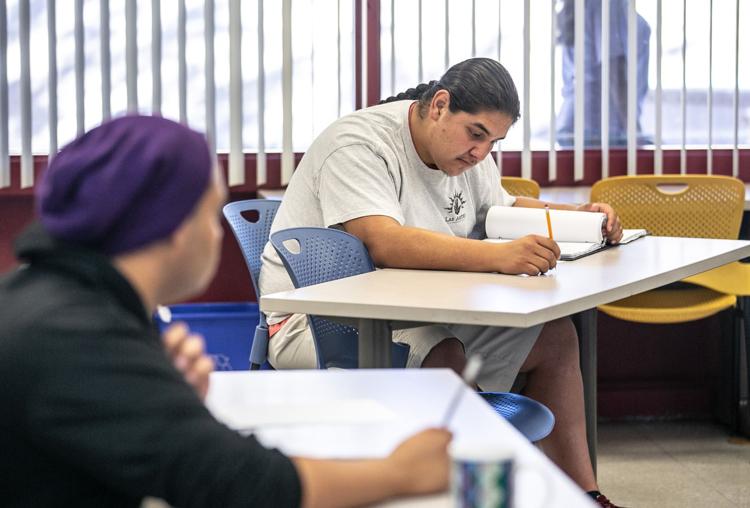 Gerard, 19, was a wrestler at Tucson High School through his junior year before he was sidelined with an injury. He tried Project More, then started at Las Artes. He wants to be a doctor.