Pima County Supervisor Richard Elías — a passionate yet low-key advocate for low-income families and the Sonoran Desert — died at his home in Tucson on Saturday.
Elías, 61, had been feeling ill in recent days and died in his sleep.
He represented the county's District 5 — which encompasses much of midtown Tucson and the south side — since February 2002. He won re-election in 2004, 2008, 2012 and 2016, and last week filed papers to run for another four-year term.
U.S. Rep. Raul Grijalva said Saturday afternoon that he and his family were still in shock after learning of Elias' death.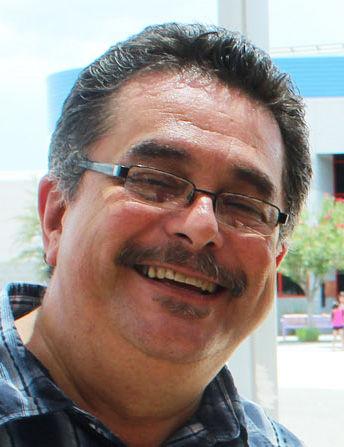 "It's very much a personal loss for Mona, me and our family," Grijalva said. "There's just this emptiness, and surprise."
He lauded the sincerity with which Elías advocated for progressive causes, including affordable housing, quality education, clean water and the Sonoran Desert Protection Plan.
"Politics is sometimes devoid of thinkers and people that give a damn about other people," Grijalva said. "Above all else, Richard gave a damn. "He applied his heart to all of this."
Supervisor Ramon Valadez said Saturday that Elías was the last person he spoke to on Friday night.
"Our final conversation last night was about his daughter and about his wife and about the board and all of our employees and keeping them safe and protected" from coronavirus, he said. "Richard was a true public servant."
Valadez recalled asking Elías to take care of himself during this uncertain time.
"We parted as brothers," Valadez said. "I said, 'Bro, you need to be careful, too. You've got pre-existing conditions.' He said, 'I know, Bro.'"
Valadez expressed condolences for Elías' wife, Emily, and daughter, Luz, and asked community members to respect the family's privacy as they grieve.
Reached by phone on Saturday, an emotional Tucson Mayor Regina Romero called the news "unbelievable." She said she had just spoken to Elías on Friday to discuss the city's efforts to shut down nonessential businesses as a result of COVID-19.
Romero said she has known Elías since they worked together for the county before he joined the Board of Supervisors and whe joined the City Council. Her favorite moments, she said, were when they worked together on housing projects for people in need.
"What stood out most about Richard as a person is that he always was guided by an amazing moral compass to do the right thing for the most vulnerable communities and for the least among us," she said. "He was driven by a moral compass of doing the right thing by people."
Romero said Elías had a deep knowledge of history, which he studied at the University of Arizona. He was a fifth-generation Tucsonan and a seventh-generation Southern Arizonan.
Romero said she enjoyed hearing stories about his favorite band, the Grateful Dead, and how he would trade pins and bumper stickers from his family's printing operation for gas or beer money, or hitchhike to see them in concert.
Ultimately, Romero said she'll remember Elías' sound advice, calling him her "steady, quiet voice" of support who had a "really sweet and tender way" of telling her when he didn't agree with her.
"I'm just remembering how Richard really saw me grow, and gave me the space as a person, as a woman, as a fellow public servant, and really always just gave me that support system," she said. "I wish I could run to his house right now and offer a hug and condolences to his wife and daughter."
Councilman Richard Fimbres said he, too, benefited from Elías' knowledge of local history. The two would get together for breakfast, lunch or coffee every month. There, Elías would tell stories about Tucson's cultural and Native American past, focusing on what this place was like "back in the day."
"He was kindhearted," Fimbres said. "He was willing to help the most vulnerable in our community and always wanted to share with students, give back to the community and mentor young people. He had a heart of gold."
State Rep. Andres Cano, D-Tucson, who worked for years in Elías' supervisor office, including as his political aide before he moved up to statewide office, said the news hit home because "Richard was Tucson."
"Richard's love for Pima County was unmatched," Cano said. "He challenged the status quo. He gave voice to the disenfranchised. He shared his love for every person who walked in his path. The community has lost a warrior, a hero."
In recent months, Elías spoke out in favor of providing high-quality preschool to every child in Pima County. He publicly supported the failed Prop. 205, which would have made Tucson a sanctuary city, and publicly opposed the planned Rosemont Mine in the Santa Rita Mountains southeast of Tucson.
He was always willing to fight for what he believed in but always was respectful to those with whom he disagreed, fellow County Supervisor Sharon Bronson said.
"Richard and I often agreed, but when we disagreed, he was always respectful, honest and open to compromise. For that and for his friendship, I will never forget him."
Christina McVie, a longtime Tucson-area environmental activist, said Elías "was a believer in doing the right thing no matter what. He had honor and integrity. He couldn't be bought and he couldn't be swayed when he knew the facts were on the right side."
Homeless activist Brian Flagg, who runs the Casa Maria soup kitchen, said Elias, "always had a keen interest in efforts to stand up for and with poor people. He was was always there to help me think through anything and everything.
"He was kind of like nobody else in the whole city in my lifetime here, which is almost 40 years," Flagg said. "To say he'll be missed is the understatement of the year."
Elías described himself this way on his Facebook page: "Husband, Dad, Tucsonan. Lifelong Democrat. Pima County District Five Supervisor. Friend of our environment, working families, children, and seniors."
He was "the people's champion on the board, and the champion of the rank-and-file county employees," County Administrator Chuck Huckelberry said.
"He always thought of others first, especially the less fortunate, and he worked tirelessly to improve the incomes and living conditions of all Pima County residents, but especially the poor."
Huckelberry said he spoke with Elías almost daily for nearly 20 years and was especially impressed with how Elías handled the coronavirus pandemic in recent weeks as it headed toward Pima County.
"He has kept a level head and has let the science set the policy even though the pressure of the politics of the situation was enormous. That took courage, and I will always respect him for that," Huckelberry said.
"He was a friend, a colleague, a compatriot, an occasional adversary, and a superb supervisor who served his constituents and this county faithfully, earnestly, honestly and always with an ethos familiar to physicians — do no harm.
"I will miss him but my grief and I hope the grief of all the members of his family and his friends will be lessened somewhat in the knowledge that Richard Elías was a good man who lived a good life."
Services for Elías will be announced later.
Photos: Richard Elías, Pima County Supervisor, dies at age 61
Richard Elias, Pima County Supervisor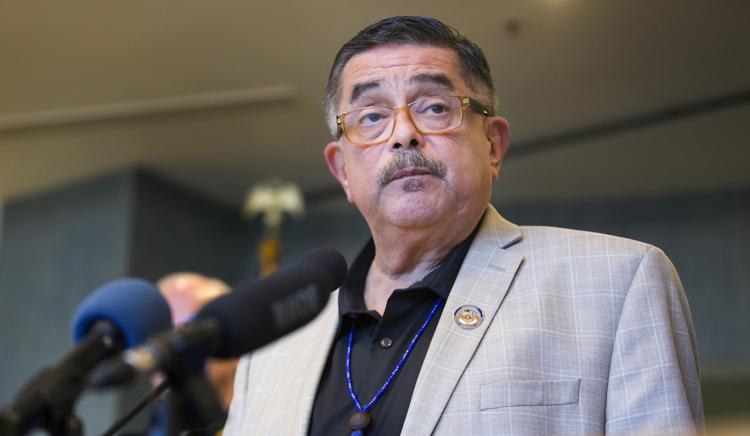 Richard Elias, Pima County Supervisor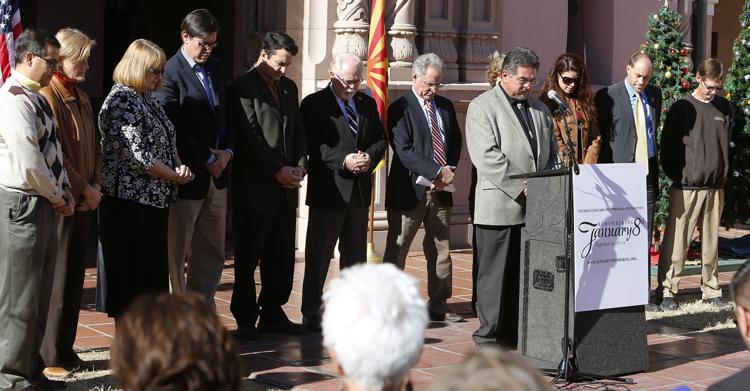 Richard Elias, Pima County Supervisor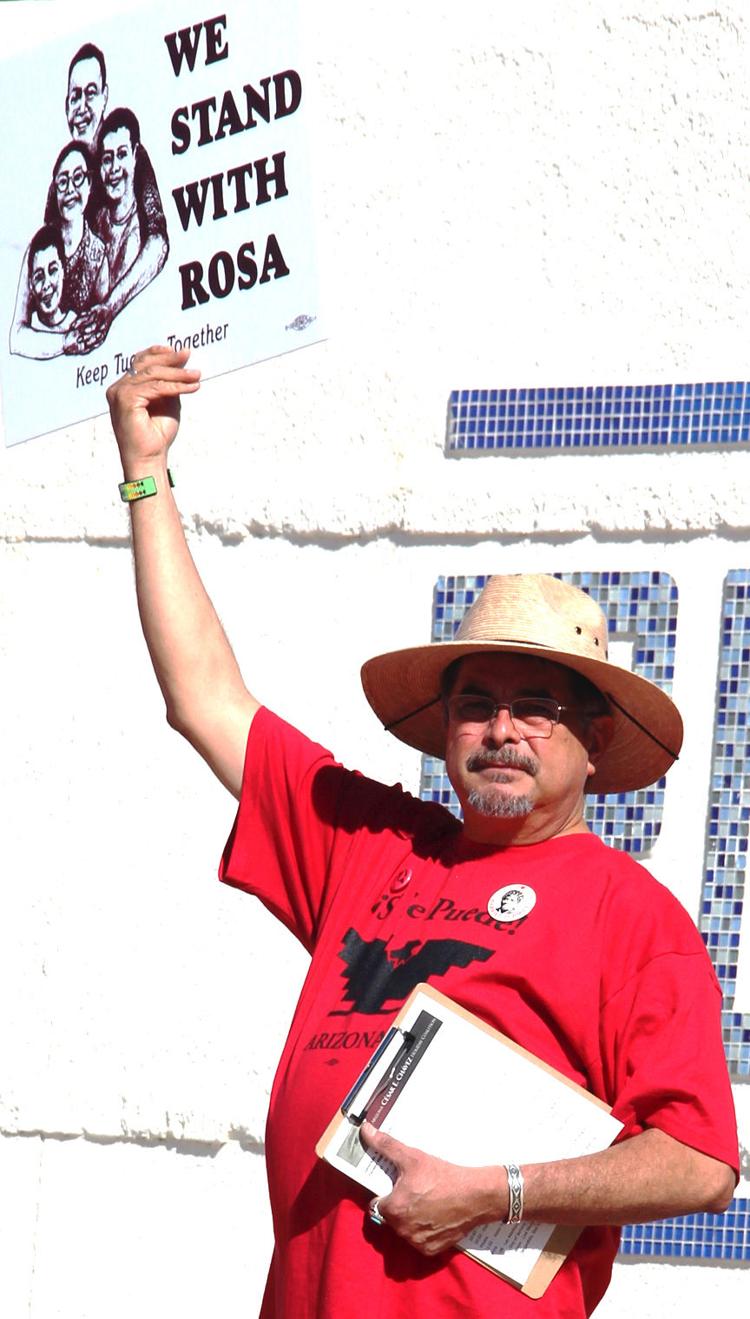 Richard Elias, Pima County Supervisor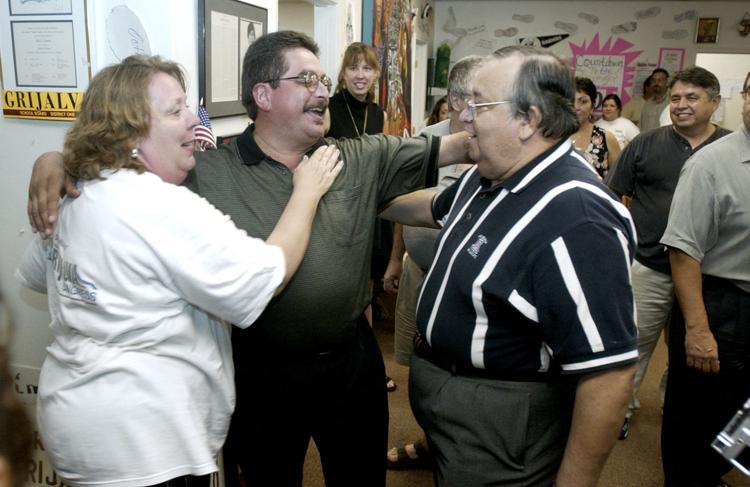 Richard Elias, Pima County Supervisor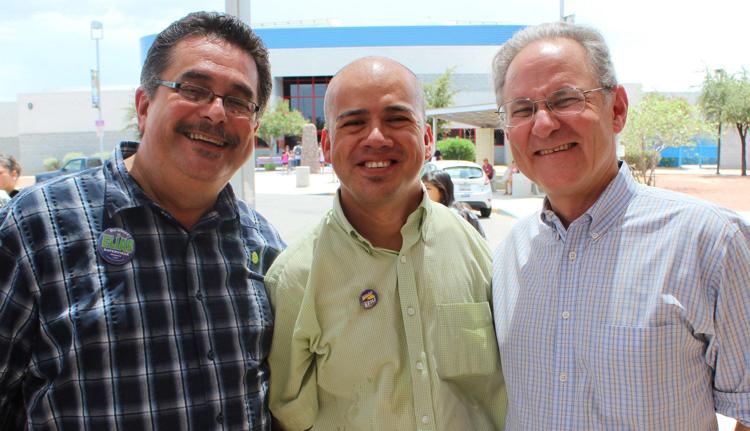 Richard Elias, Pima County Supervisor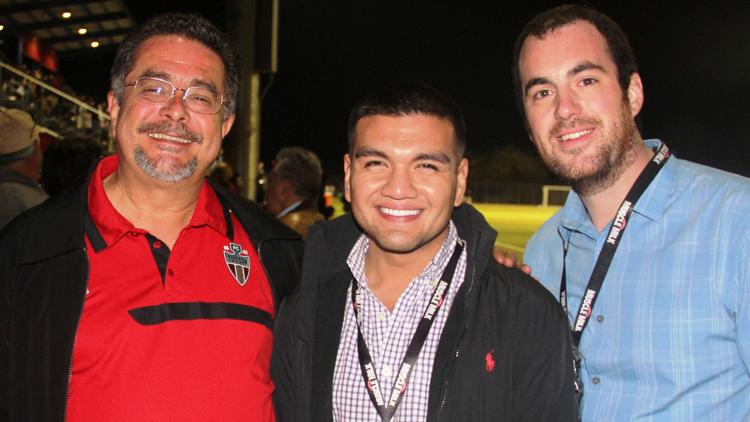 Richard Elias, Pima County Supervisor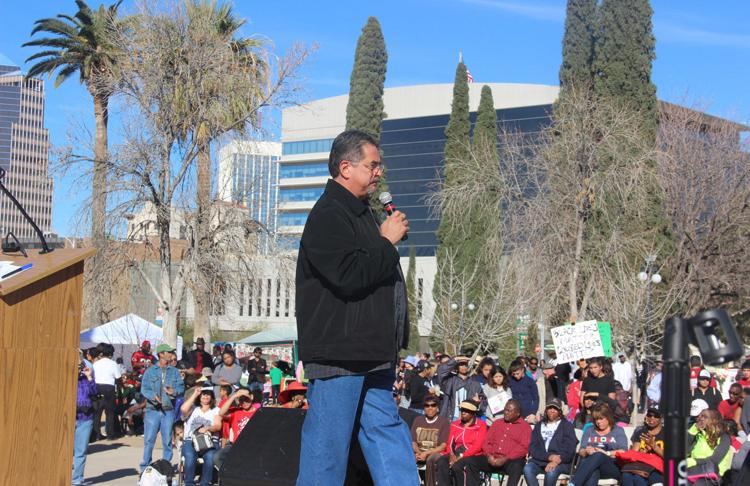 Richard Elias, Pima County Supervisor
Richard Elias, Pima County Supervisor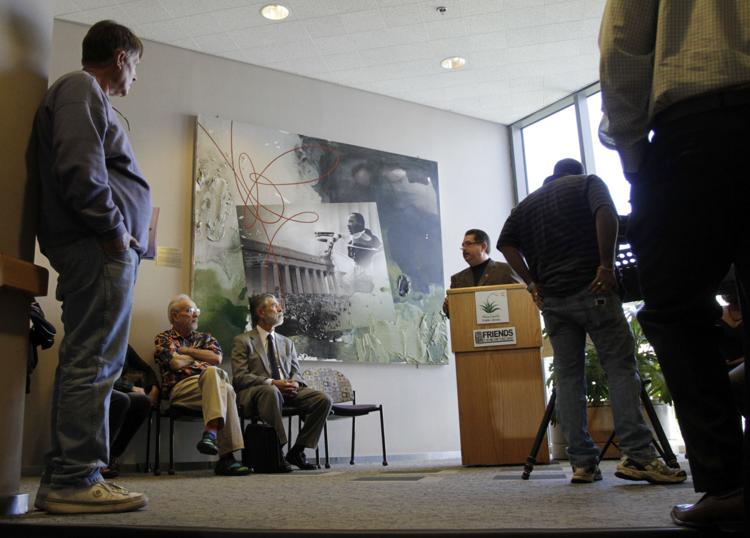 Richard Elias, Pima County Supervisor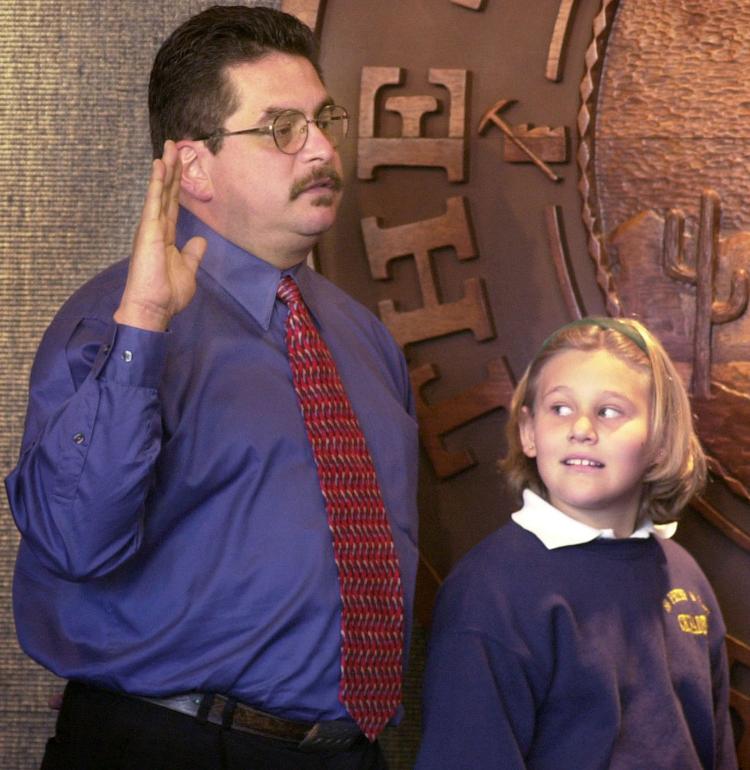 Richard Elias, Pima County Supervisor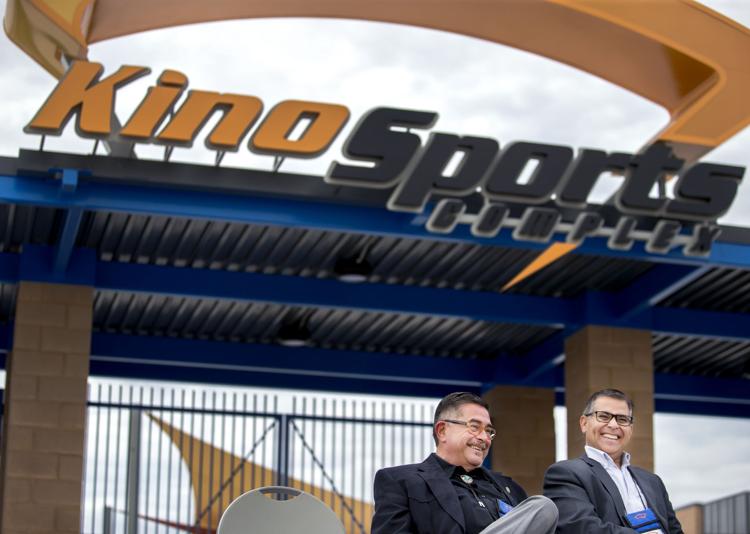 Richard Elias, Pima County Supervisor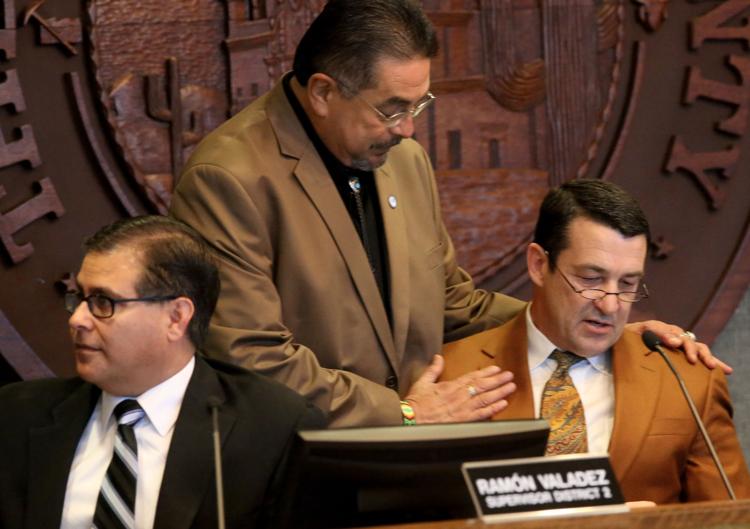 Richard Elias, Pima County Supervisor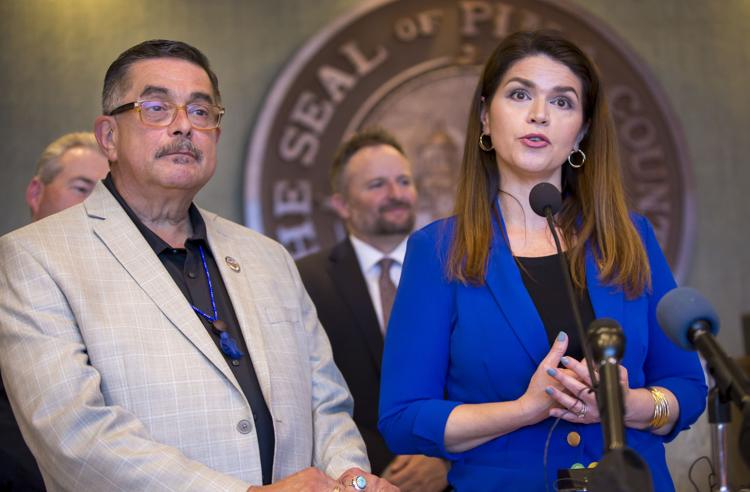 Richard Elias, Pima County Supervisor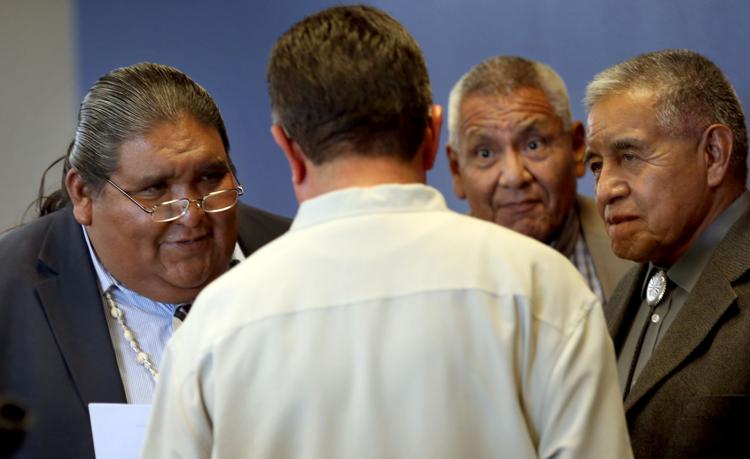 Richard Elias, Pima County Supervisor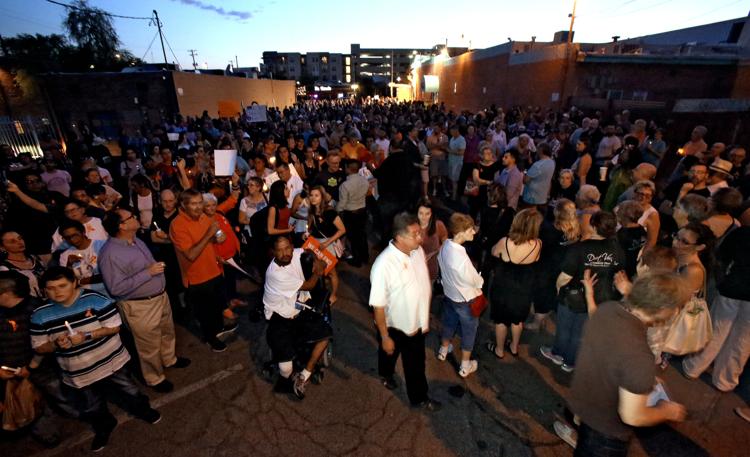 Richard Elias, Pima County Supervisor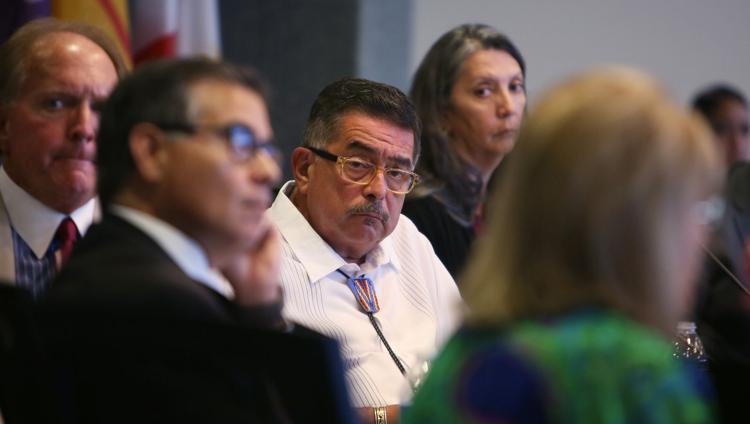 Richard Elias, Pima County Supervisor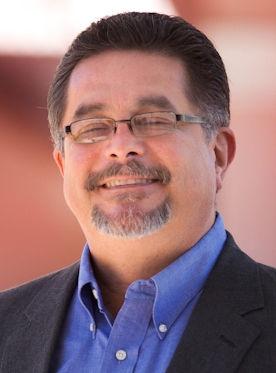 Richard Elias, Pima County Supervisor
Richard Elias, Pima County Supervisor
Richard Elias, Pima County Supervisor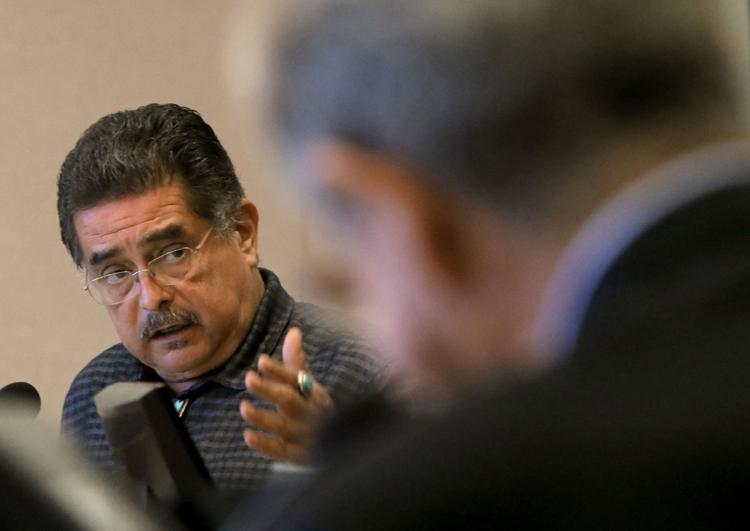 Richard Elias, Pima County Supervisor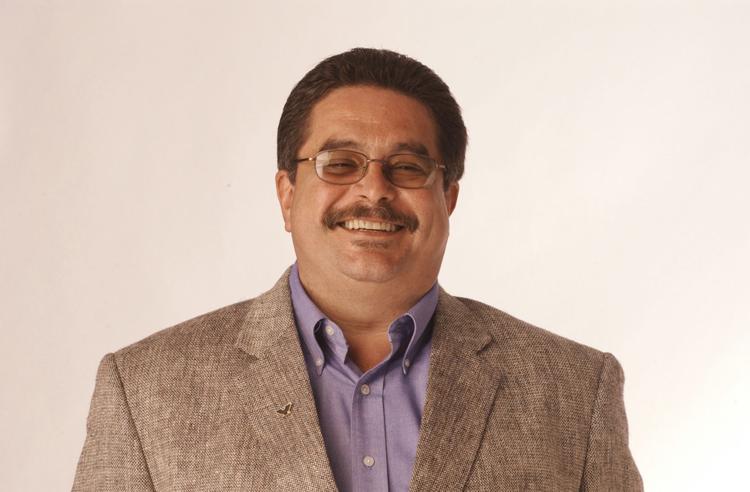 Richard Elias, Pima County Supervisor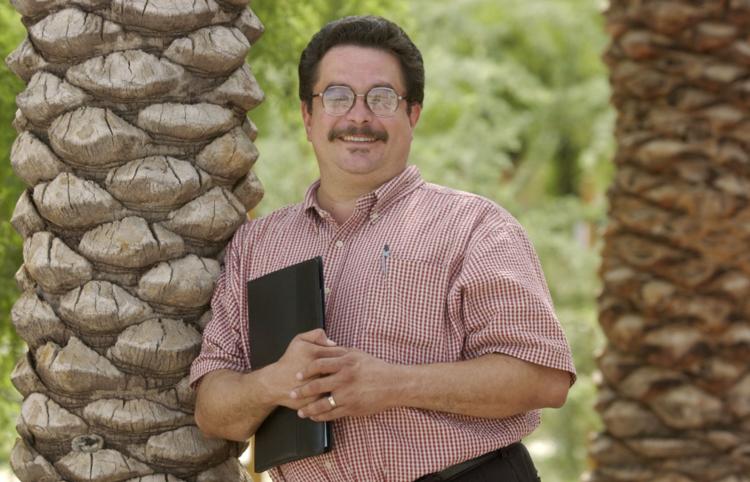 Richard Elias